Today we will talk about the Styles for Capture One Pro, in particular the "Seasonal Styles" package. We will analyze what this software package offers and how it can be used in the development of your photographs. This package offers us a color rendering that follows that of the most indicative hours of the various seasons of the year, thus leading us to have yields in line with the current seasons or totally different. Let's dig deeper in the course of this review
Before going into the details, let's try to understand what the package is "Seasonal Styles". The software of Phase One (Capture One Pro) is one of the best programs of RAW development. Unlike many others, it is proposed as an "all inclusive" tool, able to offer a complete chain that reaches up to the final print. It is a very performing software that already offers excellent color profiling. To achieve certain yields, the work to be done in post production is very demanding and certainly not within everyone's reach. The yields that provide a color that recalls a given season are difficult to balance and must be "understood" from time to time based on the light and also based on the color casts typical of the lens you are using. Capture One provides many tools to act on colors even working for single tones and / or colors, but the work to be done is still challenging.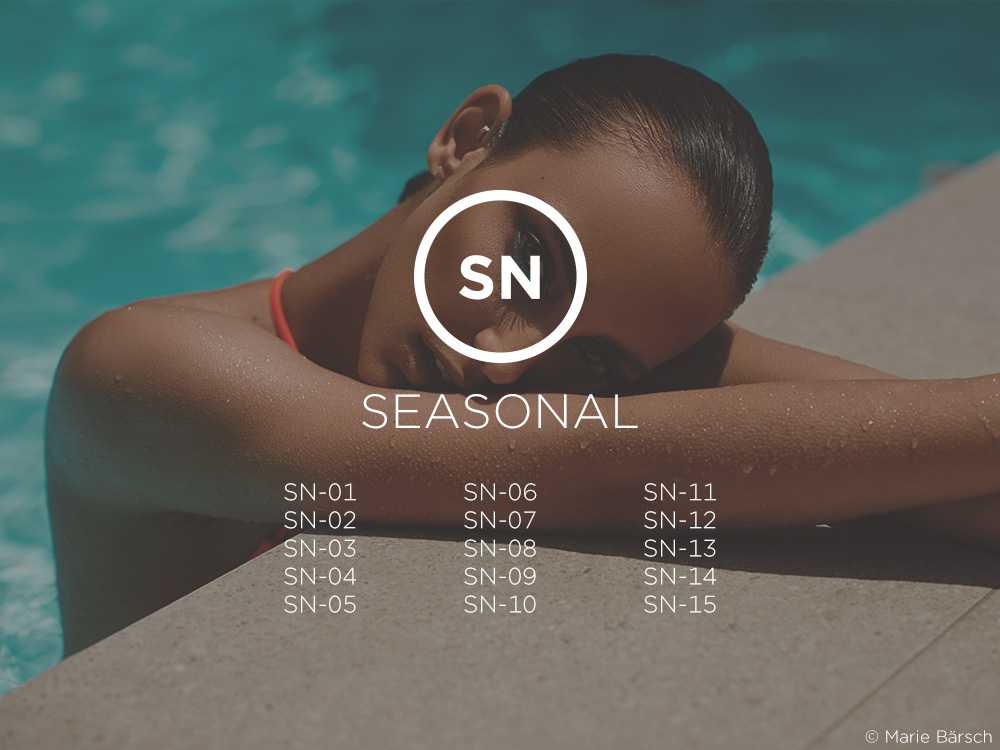 Often devoting all this attention to a single shot is not possible: it would slow down your workflow excessively. This will be noticed especially by those who often manage large workflows (professional or amateur photographer). Phase One therefore delivers a solution to the problem with its "Seasonal Style" package: complete collection of presets that provide a color rendering that simulates those of the various seasons of the year.
Seasonal Styles: what does it offer?
Capture One Styles are a tool that, in the right hands, speeds up your work behind the PC by a lot. At the cost of 69 € + VAT, Seasonal Styles offers 15 preset which change the color rendering of the image. No Preset Integrates Grain: These are presets that aim for maximum cleanliness of the file. This package in particular aims to provide a different color tone that simulates that of particular times of the year. To follow how the various presets modify the same shot:
From the examples we can see the transition from "the heat of the summer color" to the cold "of the deep winter". each preset tells of a different season. A simple click takes us to a different season. Seasonal Style therefore offers a complete package for color rendering. It lends itself very well to the portrait genre in general (people or animals makes no difference). This product gives Capture One Pro "wings" by providing the ability to switch from one rendering to another with a single click. You can further accentuate this by stacking these presets with the "Spectrum" package. It is certainly one of the most exploitable packages at 360 degrees even if clearly its major imprint is towards the "portrait" genre. Like the other packages, it allows you to standardize the rendering and consistency of colors within a preset and / or a photo exhibition of a specific subject / model.
The revolution for portrait photographers using Capture One Pro
The "Seasonal Styles" package offers a heterogeneous but coherent base that can, in a short time, go to provide excellent colors in any type of photography. Thanks to them, post production can be immediately targeted and already have the final result as a reference. With Version 11 of Capture One Pro we recommend its use selectively with masks in portrait photography: in this way you can have excellent plays of light and a perfect complexion in all light conditions. "Seasonal Styles" is mainly aimed at one type of photography, but this does not mean that its use in different fields is precluded. For example, they could be very convenient for the professional photographer who works in wedding photography: it is not uncommon for the wedding day to be hitched and therefore the colors are not as expected.
Thanks to these presets, the professional can mitigate this problem without overloading himself with work and solving every situation in a few clicks. This on typical workloads (3-4 thousand shots) is in some ways almost a "miracle". Similarly, it is also an excellent tool for the portrait photographer who prefers outdoor photography over studio photography, who may have encountered different tones from what he expected on the day of the portrait session. In addition, these presets can be "stacked" with the others available. This will generate a practically infinite amount of combinations and an ability to solve various situations in a short time that is truly unattainable for other software.
Seasonal Styles: colors always at the top thanks to Phase One
Seasonal Styles is a product that is aimed at a specific target of photographers: portrait and wedding photographers. This package actually speeds up the work of those who, behind the PC, must provide a certain type of color rendering. Clearly, the use of these presets in other genres is certainly not banned: "Seasonal Style" manages in every situation to provide very pleasant colors, always returning pleasant images. Clearly everything is to the taste of those who go to use these tools. The general rendering is however much more exploitable than that of other packages since in the current world these "tonings" of colors are very common and accepted. The real plus is to have this great variety of effects available with a few clicks: this allows you to do a lot of tests on the fly and to identify which colors "marry best" with the image we are going to post produce. We highly recommend purchasing them as with these presets you will be able to have many different color renders in just a few clicks. And if your prevailing genres are marriage and portraits, it becomes almost mandatory to include them in your workflow by exploiting them in every shot.
You can buy this package at this address. We also recommend that you visit the Phase One website for more information.
Below we leave you a gallery of photos developed on Capture One Pro with Seasonal Styles. We have deliberately applied only the predefined presets, to show how easy it is to get ready-to-print files in just a few clicks!
Photo gallery developed on Capture One Pro with Seasonal Styles
Points in favor
Variety of presets
Package quality
Speed ​​of use
Ability to stack multiple presets
Number of possible combinations
Great for portrait painters
Points against
Cost perhaps a little high, but certainly justified