Today we will talk about the Styles for Capture One Pro, in particular the "Spectrum Styles" package. We will analyze what this software package offers and how it can be used in the development of your photographs. This package provides the ability to easily include a touch of color grading in your workflow. It is proposed as a single package but is the one most designed for use together with the other Phase One Styles
Among the many RAW development software it stands out Capture One Pro (the software of Phase One) which, unlike the competition, is an "all inclusive" solution designed to allow full file management up to the final print on paper.
The spearhead of Capture One Pro is the color management, many fine adjustments can be made with extremely selective controls. Through these adjustments it is possible to correct all unwanted dominants and add them according to your taste.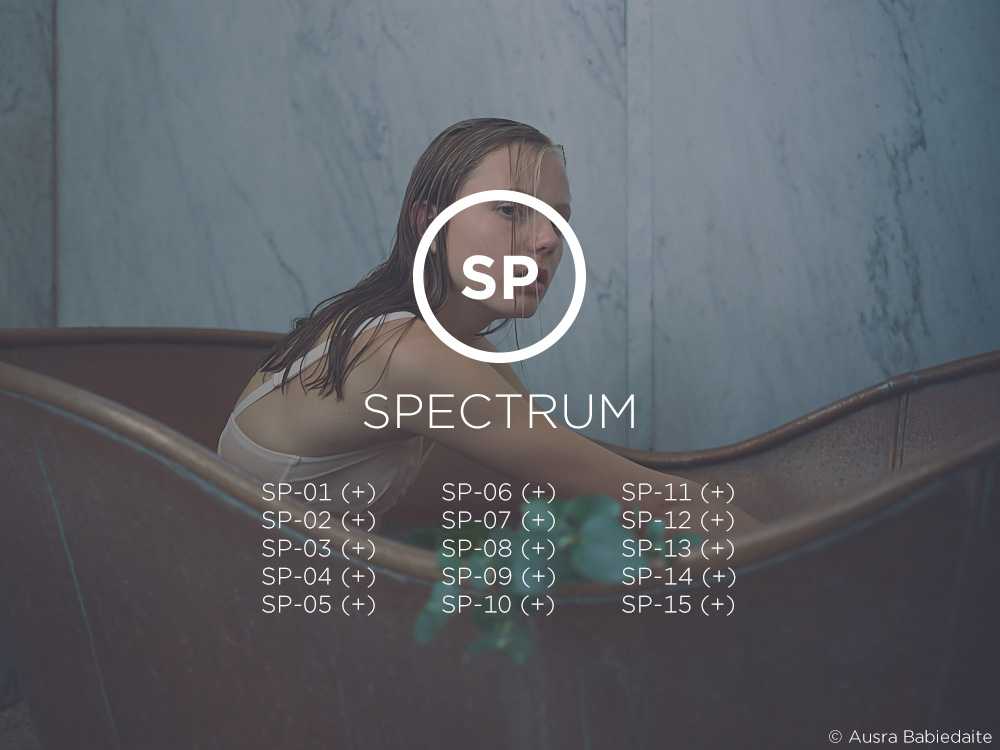 Correcting the color casts and inserting "details" to give a certain effect to a photograph takes a lot of time. Especially if you want to act precisely on half tones, lights and shadows. "Spectrum Style"Goes to act precisely on the dominances of color. In fact, thanks to this package it is possible to add "different impacts" to an image. This will surely be useful to everyone in optimizing the times of their workflow.
Spectrum Styles: what does it offer?
Thanks to Spectrum Styles you can manage with extreme simplicity everything about the color casts. They can be used both to correct dominants present in a photograph, and to add our own, perhaps to emphasize the effect of another Styles. At the price of € 49 + VAT, Spectrum Styles, offre 15 preset acts to correct / introduce color casts in photographs. As you can see, each preset offers a "+" version where the "+" symbol indicates a greater intensity of the applied effect. They are thus obtained 30 different options already leaving. Below we show you the effect of these presets on a photograph:
You can notice how each preset applied has gone to "neutralize", "emphasize" or "transform" the colors of the starting image. Which is a great effect: often to achieve this after working on the white point you go to act on the color management sliders on midtones, lights and shadows. If you are not used to this type of modification it often expires in completely unbalanced colors. Many attempts are therefore made before reaching an acceptable result, certainly then with time and habit you will almost immediately arrive at the "ideal" solution … but it is really worth spending time on the manual sliders when, with a simple click, you do you already have what you are looking for?
Work on colors with ease – now you can with Capture One Pro
"Spectrum Styles" is the Phase One package dedicated to the management of chromatic dominants. It can correct present dominants, or insert them according to the photographer's taste. In fact, it lends itself very well to use in combo with the other Phase One packages precisely because of the possibility of making the image on which the other presets are applied neutral. Vice versa, it can also be used to emphasize the dominants present, that is, it can be used in "solitary" for images that require only color changes.
This is a package that may not be "easy to understand". In fact, apparently the changes made by "Spectrum Styles" are only a "wise modification" of the colors of the image: yet a closer look is not limited to this. It is a question of inserting a color tone into an image without distorting its characteristics and without introducing artifacts: therefore with "zero impact". These presets are aimed mainly at the professional public and the amateur photographer attentive to the color rendering of his images. They provide an excellent base to start your own post production and / or pave the way for the application of the other Capture One Pro presets. All this in just a few clicks, because let's not forget that these tools are mainly used to speed up your workflow (and in this they are champions!).
Spectrum Styles: for perfect colors every time
Having a correct color rendering in digital photography is not easy. This problem can be tackled in many ways, with colorchecker, profiles made ad hoc for your camera model, acting via software on the Capture One Pro sliders, or using Spectrum Styles. This is the real strong point of this software package: being able to offer a tool capable of correcting / modifying / altering in color with a simple click. In this case, it is a product made by professionals for professionals in the sector that probably does not aim to be appreciated by everyone … but to satisfy the needs of those few who request it. Which is very commendable for Phase One which proves to be a serious company that not only thinks about the majority of users but also looks at the needs of the niches, satisfying these requests as well.
You can buy the package at this address. We also recommend that you visit the Phase One website for more information.
Below we leave you a gallery of photos developed on Capture One Pro with Spectrum Styles. We have purposely applied only the default presets to show the effect of this software package.
Photo gallery developed on Capture One Pro with Spectrum Styles
Points in favor
Variety of presets
Package quality
Speed ​​of use
Ability to stack multiple presets
Number of possible combinations
Great for balancing color casts
Lower price than other packages
Points against
Best used in conjunction with the other presets