If you own one of the older generation Samsung foldable smartphones and envy the software capabilities of Galaxy Z Fold 3 o Flip 3, there is good news for you. Samsung is in fact launching an update to the One UI 3.1.1 which brings many of the multitasking and app scaling capabilities of these smartphones into the original Fold, Fold 2, Flip and Flip 5G.
Samsung adds some features of the Galaxy Z Fold 3 and Flip 3 to older folding smartphones
Obviously the Fold line will take the greatest advantage of these new features thanks to its larger screen, similar to a tablet. Features like Multi-Active Window (up to three apps at the same time) e App Split View (viewing extra content for an app) make the foldable display much more useful. You can also force apps to resize and rotate on the Fold, pin your favorite apps to the taskbar, and mirror the internal display to the external screen.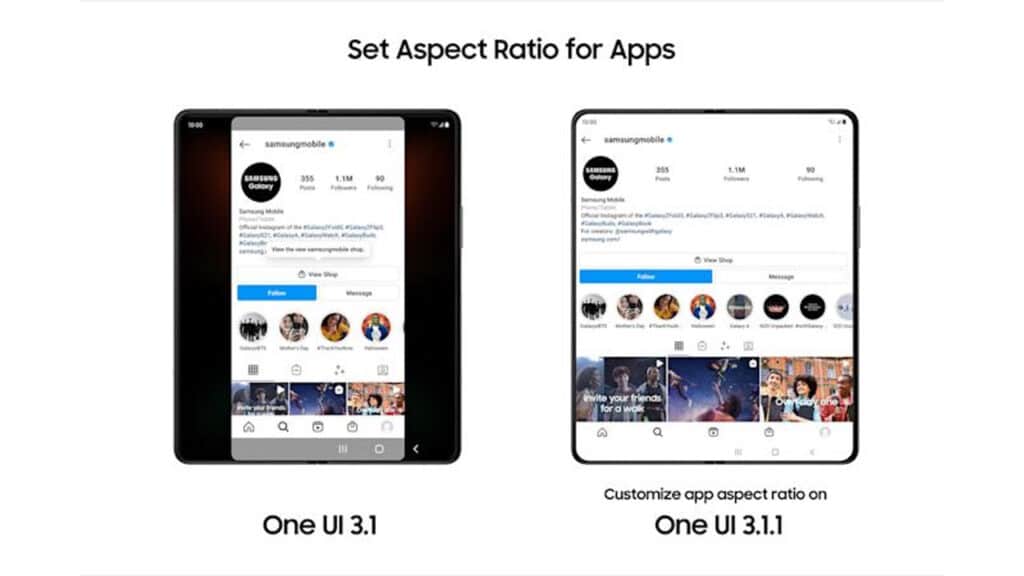 Photo Credits: Samsung.
Not that the Flip owners are out of luck. Drag & Split allows all owners of Samsung foldable devices to create a new window for an app that is already open. In addition, the Flex mode to view the multimedia controls when the phone is partially folded.
Most of these features are now also being implemented on older generations of Samsung leaflets, even if you will have to wait an extra week if you use the first Galaxy Fold. Again, this is not an exaggeratedly long wait. These upcoming innovations could significantly improve the usefulness of your "old" folding; further suggests that Samsung is eager to earn early user loyalty. The new Galaxy Z Fold 3 and Flip 3 bring many improvements, especially hardware, but if you just want to add some features to your first generation fold, this update is for you.