With the new Samsung Galaxy Watch5 series, sleep tracking features, a customizable design and unmatched robustness are coming to rewrite our daily health and wellness habits.
Samsung Electronics (here for more info) announces the release of Galaxy Watch5 e Galaxy Watch5 Pro. Smartwatches designed to improve the user's health and well-being habits thanks to intuitive insightsadvanced features and ever wider potential. Galaxy Watch5 improves the features most used by consumers every day, while Galaxy Watch5 ProThe latest addition to the line-up is Samsung's most robust and feature-rich smartwatch ever. With the new devices, Samsung is committed to offering users two valuable aids, Galaxy Watch5 and Galaxy Watch5 Pro, to reach every goal and milestone.
Statements regarding the new Samsung Galaxy Watch 5 and 5Pro
Below are the first statements regarding the new Samsung Galaxy Watch.
We aim to offer our Galaxy Watch community the tools, data and resources they need not only to have a clearer overview of their health and well-being, but also to accompany them on this journey.
said the Dr. TM Roh, President and Head of the Mobile eXperience division of Samsung Electronics. Then continuing:
The revolutionary Samsung BioActive sensor allows us to offer users an extremely complete and insightful picture of their state of health.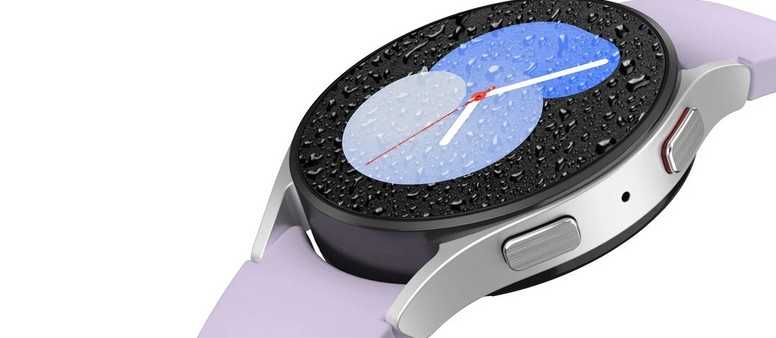 State-of-the-art sensor technology, to get to know you better
With the growing desire to better understand and act on individual health goals, Samsung has set itself a very important goal. The goal of provide users with the information necessary to accompany them on their path to health and well-being with detailed monitoring and concrete data. Galaxy Watch5 comes with the exclusive sensore Samsung BioActive marking the dawn of a new era in digital health monitoring. First introduced on the Galaxy Watch4 series, the BioActive sensor uses a single, unique chip that manages three powerful health sensors. Heart Rate (Optical), Electrical Heart Signal and Bioelectrical Impedance Analysis. It also takes comprehensive measurements of parameters, including heart rate, blood oxygen levels and even stress levels.
Other features
Users can also get a deeper picture of their cardiac health status with the blood pressure control it's a electrocardiogram, directly from their wrist. As of 2020, Samsung has made these features available in 63 markets including five new ones. These include Bolivia, Nicaragua, Réunion, Turkey and Venezuela, to give everyone the opportunity to monitor the health of their heart more closely and on a daily basis. Thank you to the largest surface and improved wrist adhesion, Galaxy Watch5 performs even more precise tracking of users' health parameters. Even with greater accuracy than the Galaxy Watch4.
Sensore BioActive
Plus, the powerful sensor BioActive 3-in-1 works in conjunction with the other sensors on the Galaxy Watch5 series, including the recently introduced temperature sensing sensor. This is to give users a more detailed picture of their state of well-being. The temperature detection sensor uses the infrared technology for more accurate readings, even in the event of thermal changes in the surrounding environment. This opens up new possibilities for developers to expand health and wellness options and for users to take advantage of entirely new experiences.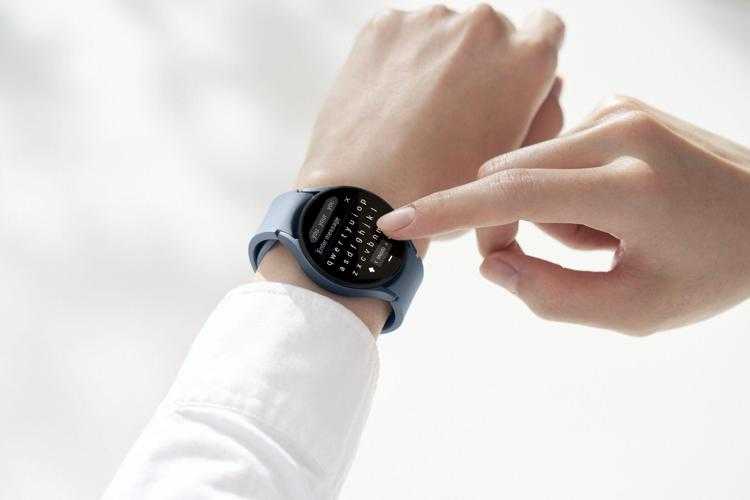 Holistic insights to improve everyone's well-being path
Designed for everyday challenges, the Galaxy Watch5 offers a complete end-to-end experience that goes far beyond fitness activities and also focuses on post workout, rest and recovery. The tool for measuring the Body composition returns a complete snapshot of the user's overall health with a tailored approach that aims to set goals, propose personalized workouts and track progress. Once the fatigue is over, the Galaxy Watch5 series offers the user valuable recovery data. Including post cardio heart rate after an intense workout and personalized advice on the amount of water to take based on the fluids lost by sweating.
Sleep Scores to track your sleep
Since well-being cannot be separated from a good night's rest, Samsung also helps users sleep better. Users can learn about their sleep patterns through Sleep Scores, which monitor sleep stages, snoring, and blood oxygen levels. Users can gain better sleep habits with Advanced sleep guide, the feature that offers a personalized one-month program. Thanks to the integration with SmartThings, Galaxy Watch5 automatically activates the default settings of connected lights, air conditioners and televisions in order to create the most conciliatory environment for night's rest. And you can also sleep soundly because the enhanced fall detection functionality sends a message to the emergency contact in case you or a loved one stumble in the house or fall out of bed.
Improved Battery
There is no need to worry about the smartwatch running out or getting damaged when used on rough terrain. Galaxy Watch5 comes with a battery increased by 13%. This guarantees eight hours of sleep tracking with a charge of just eight minutes, 30% faster than the Galaxy Watch4. Galaxy Watch5 comes with an extra layer of protection. This year Samsung integrated the first smartwatch with sapphire crystal display to offer greater external resistance (+ 60%) and make it a real ally in daily use. Soon the user will be able to receive information from Google Maps directly from your wrist, without needing to connect to a smartphone. Fans of music and audio content will appreciate the updates, which cover new apps such as SoundCloud e Deezer. Plus, with One UI Watch 4.5, the typing experience is more complete, making calls easier, and a whole host of new accessibility features make the Galaxy Watch more intuitive.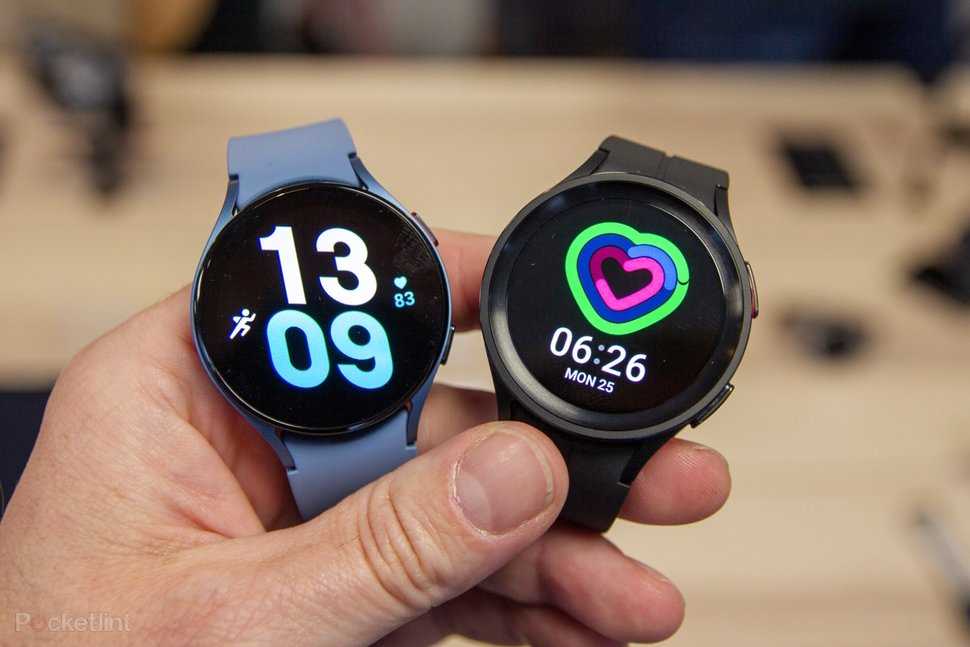 Galaxy Watch5 Pro, the best for outdoor enthusiasts
Created for those who live outdoors, Galaxy Watch5 Pro is the very latest addition to the Galaxy Watch range. The Watch5 Pro is ready to take on any challenge, from hiking to biking and beyond, thanks to materials of the highest quality. It is made in reinforced sapphire crystal, more robust and able to effectively resist any type of wear. Plus, sport one titanium casecon protruding touch ring to protect the display. Galaxy Watch5 Pro also comes with the brand new strap D-Buckle Sport Band for greater strength, with an elegant and impeccable style.
Galaxy Watch5 Pro boasts the longest battery life in the range
The battery increased by 60% Compared to the Galaxy Watch4, it has what it takes to last longer as you go to conquer a new path. The user can take advantage of the advantages offered by GPX, for the first time available on Galaxy Watch devices. During a hike outing, you can record and share your experiences with fellow adventurers thanks to the feature Itinerary dell'app Samsung Health. You can also download hiking and cycling routes to train for the next race or to change your routine. While hiking or biking, you can keep your eyes on the trail and not on the map thanks to the intuitive directions Turn-by-turn. Upon re-entering, Galaxy Watch5 Pro will bring the user back to base smoothly with the feature Track backwhich will guide you back along the way.
Availability
Galaxy Watch5 and Galaxy Watch5 Pro will be pre-orderable in Italy starting August 10thand will be available in points sale starting from August 26th. Galaxy Watch5 features a modern and minimalist design and features that open up new horizons every day. It is available in brand new colors that will certainly not go unnoticed. The large 44mm model is available in Graphite, Sapphire and Silver. The small 40mm model is available in Graphite, Pink Gold and Silver with a Bora Purple strap that perfectly matches the Galaxy Z Flip4. Galaxy Watch5 Pro will be available in Black Titanium and Gray Titanium colors with a 45mm display.
Prices
Galaxy Watch5 is available starting at € 299.00 for Bluetooth versions and € 349.00 for LTE models. For those who love adventure and are looking for strength, performance and style, Galaxy Watch5 Pro is the perfect ally. It will be available in Black Titanium and Gray Titanium colors with a 45mm display, starting with € 499.00 for the Bluetooth version and € 549.00 for the LTE models.
Personalization
By accessing the Galaxy Watch5 Bespoke Studio on the Samsung website, you can create your own watch. You can choose the model, the size, the color of the case and the strap, using up to 1032 exclusive combinations. From today it is therefore possible to create a unique watch that reflects everyone's style. Thanks to the wide choice of straps and dials, the user can create combinations that express their personal style with the new Sport Band strap. Or, communicate your support for the Sustainable Development Goals with the Global Goals Band.
More info and details
In Italy, users who will buy Galaxy Watch5 or Galaxy Watch5 Pro in pre-order from 10 to 25 August they will have a big surprise. That is, the possibility of receiving earphones for free Galaxy Buds Live. This, however, after registering the device on the platform Samsung Members. For more information on the Galaxy Watch5 and Galaxy Watch5 Pro:
And you? What do you think of these new ones Samsung Galaxy Watch5 e Galaxy Watch5 Pro? Let us know with a comment and stay tuned to TechGameWorld.com for more news and reviews from the world of technology (and more!).