Two years after its launch, Snapchat is ready to carry the Scan functionality at the heart of the social experience with Next Generation Scan. A way to discover the world around us through the camera of our smartphone.
Snapchat begins the rollout of Next Generation Scan
Two years ago Snapchat launched the Scan functionality. At first, it was a feature that required you to scan one Snapcode (the "special QR Codes" created by Snapchat) to activate the Augmented Reality features. But in these 48 months, the Snap team has recognized the potential of this feature. Which can become the bridge between the real and virtual world.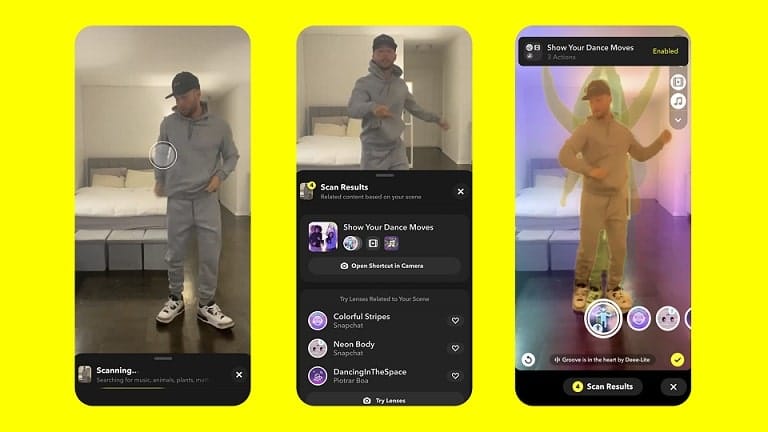 For this reason now the Scan function does not focus only on Snapcodes but responds to everything you have framed. Recognizing subjects and objects in front of the sensor actively proposes fun Lenses, informative content and many more AR elements created with Lens Studio.
Now with Next Generation Scan, Snapchat brings the "world scanning" experience to the center of the experience. In fact, the Scan button arrives in the center of the screen: just point your smartphone in the right direction to fully enjoy it. This allows you to find out where to buy a dress you like, find the right lens for the subject in front of you, provide curiosity and information of all kinds. And then you can discover the song played thanks to the collaboration with Shazam, or solve an equation thanks to the partnership with Photomath.
The possibilities are even more and they are very easy to achieve. The rollout for the update began on August 26 for iOS users and will also arrive on Android in the coming weeks. The new bridge between real and virtual is coming directly to your smartphone.