Sonic and his friends officially come up Fall Guys thanks to a special event. Get ready for a new level and, of course, many themed outfits. The special timed event will be available until Monday 15 August 2022 so run on the title and have fun with your friends. Let's find out all the details and upcoming news together.
Fall Guys: here's the special event with Sonic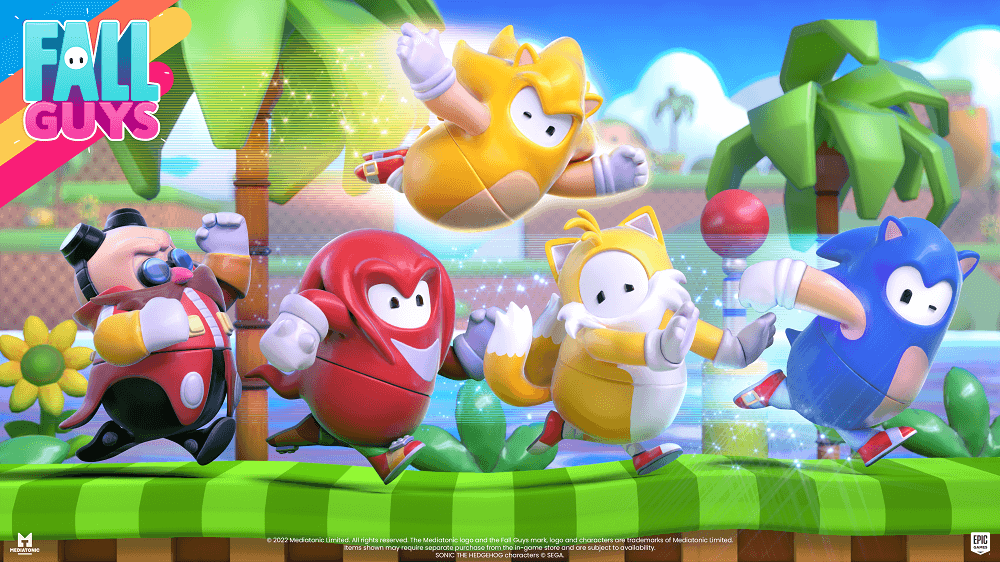 Fall Guys is preparing to welcome Sonic and his friends in this special timed event ending on Monday, August 15, 2022. In honor of Sonic the Hedgehog's 30th anniversary, Fall Guys introduces a brand new themed level and many new outfits. Will Sonic dart along the path or will Knuckles stumble along the way? Whichever bean you prefer, we are sure you will have a great time in the new area.
The new "Bean Hill Zone" level instructs the fast green beans to harvest as many rings to win prizes including:
"Bean Hill Zone" Nameplate – 200 points;
200 Kudos – 400 points;
Bonus Rings Pattern Outfit – 600 points;
400 Kudos – 800 points;
Sonic Sneakers – 1000 points.
What would a new Fall Guys event be without some new costumes? Sonic, Tails, Knuckles, Super Sonic and even the delightfully diabolical Dr. Robotnik will be available on the store for the entire duration of the event. The new emote is also available Sonic Foot Tap which brings all these characters to life in a spectacular way.
For more information on Fall Guys and the special event, you can check out the official site.
More news on the title