Certainly Sony will present a new mirrorless of the Alpha series. Rumors indicate that it will be Sony A9 III or A9S, a new premium-end camera with advanced video capabilities, up to 8K
Sony confirmed an event dedicated to a new mirrorless of the Alpha series for January 26th. There are still no official confirmations, but the rumors push towards the presentation of a premium range camera called Sony A9 III or A9S. It looks like the new mirrorless will boast next-generation video specs with the ability to shoot videos even in 8K such as Canon EOS R5. This isn't the first time we've heard of this camera, but maybe it's time to see it live!
Sony A9 III or A9S: upcoming presentation?
Sony recently released a teaser video announcing a presentation event for January 26, 2021. The first candidate to be presented is certainly Sony A9 III. Here is a list of the alleged specs:
Bigger and truly professional body
EVF yes 9.44 million points
Newly developed sensor from approx 50 MP
Registration 8K video without overheating problems, but it will still be an unripe technology so we will likely stop at 8K 30p and there will be limitations for internal recording
Double memory card slots
New menu system, similar to what was seen on the A7s III
IBIS with Steady shot mode active
It could be a whole new model and unheard of before
Others specifications similar to A7s III (EVF, autofocus, etc.)
Sony will launch the new high-end camera in the first quarter of 2021. It will belong to the A9x series, although it is still unclear whether the name will be Sony A9 III or Sony A9s
The price will be at least $ 1500 higher than the Canon EOS R5, then between $ 4,999 and $ 5,999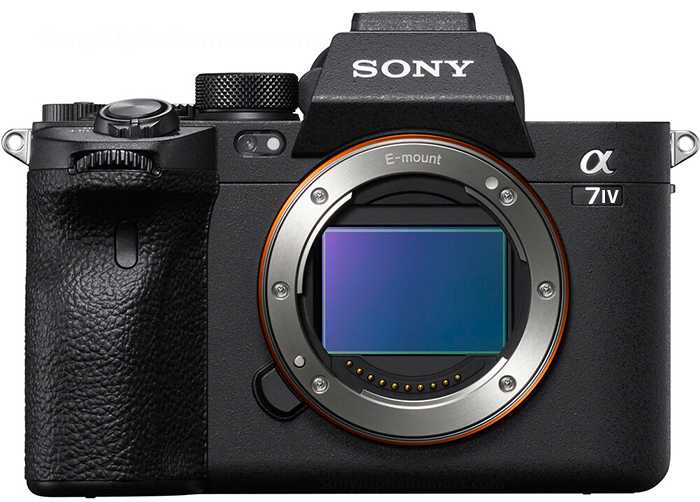 It is immediately clear that it will be a premium product, certainly not easy to access to the general public. A niche product that feels more like a dress rehearsal before the show. In fact, the enthusiasm behind this presentation is not that high. But it could also be to ignite the spirits another rumor passed in recent months which concerns Sony A7 IV instead. The mid-range mirrorless would certainly be more attractive to the general public: a balanced product with a very high quality / price ratio. Here are some alleged specs:
Slightly larger and more comfortable body than A7 III
3.68 million-point EVF and not by 5.76 million points like the higher-end models
1.44 million dot LCD, also in the entry level range
Newly developed 30 or 32 MP sensor, with very high reading speed
Very high image quality and very high performance new generation AF
Video 4K 60p without overheating
Double slot for type A SD and CFexpress cards.
New system menu, similar to what was seen on A7S III
5-axis stabilization in the body with active Steady shot mode
Sony A7 IV expected to launch in Q3 of 2021 (so unlikely we'll see it in January, but never say never)
Price of $ 2,499
In the next few days we will surely see the news around the presentation on January 26th. Would you like to see a Sony A9 III or an A7 IV? From the photography section that's all! Keep following us!