Spirit – The Rebel, the new title in the DreamWorks Animation franchise, arrives at the cinema on June 17
After the great success of the first film with audiences and critics Spirit – Wild Horse, nominated for an Oscar in 2002, and the Emmy winning series Spirit: Adventures in freedom, on June 17 the cinematic remake of the first season of the animated series arrives in cinemas: Spirit – The Rebel.
… This is a film that stands on its own. It has no direct references either to the first chapter, or entirely to the series. Let's say it is a Spirit for new generations.
The film is directed by Elaine Bogan, co-directed by Ennio Torresan and produced by Karen Foster; while the soundtrack was edited by the composer Friend Doherty. In the stellar cast we also find the Oscars Jake Gyllenhaal e Julianne Moore.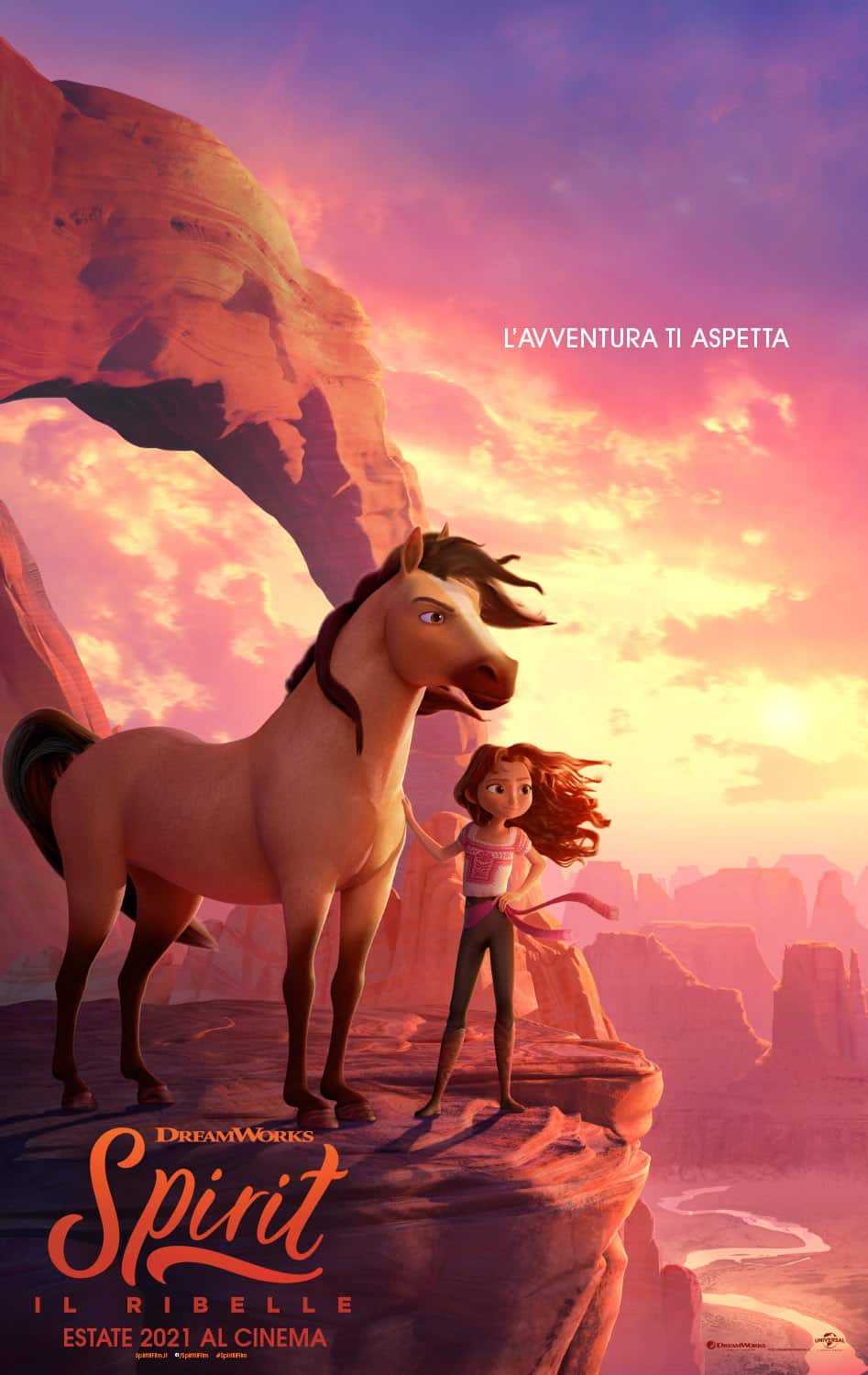 Spirit – The Rebel: plot and trailer
Lucky Prescott he never really knew his late mother, Milagro Navarro, a fearless riding stuntman from Miradero. Like her mother, Lucky isn't exactly a fan of rules and restrictions, and that caused her aunt Cora a lot of worries. When managing the girl becomes difficult, the aunt decides to move with her niece to Lucky's father Jim in Miradero. Lucky is indifferent to the quiet city, but changes his mind when he meets Spirit, a rebellious Mustang who shares his independent streak. When a heartless horse trainer and his team plan to capture Spirit and his herd and auction them off for a life of captivity and hard work, Lucky reunites his new friends and boldly embarks on this adventure to save the horse. which gave her freedom and purpose, and which helped her discover a connection to her mother's legacy and her Mexican heritage that she never expected.