The Stranger Things video game had already conquered fans a few years ago with its retro graphics and the presence of all the protagonists of the series. Today, however, the number of games dedicated to the serial of Netflix grew up with Stranger Things: 1984 e Stranger Things 3: The Game, the first titles of the newly formed division Netflix Gaming.
Two new video games for Stranger Things
As anticipated, Stranger Things: 1984 and Stranger Things 3: The Game are Netflix Gaming's first two video games, developed on the basis of agreements signed in 2017 and 2019 with the aim of accompanying the launch of the second and third seasons.
This is the first step of a larger project, that of inserting video games within the mobile application that they are free, with no in-app purchases and no ads. Driving all of this is Mike Verdu, who since July joined the Netflix Gaming division as Vice President of Game Development. Verdu has worked for Zynga, EA Mobile and in the AR / cr section of Facebook. A respectable curriculum that should help the streaming giant to forcefully enter the world of video games.
How can I play it?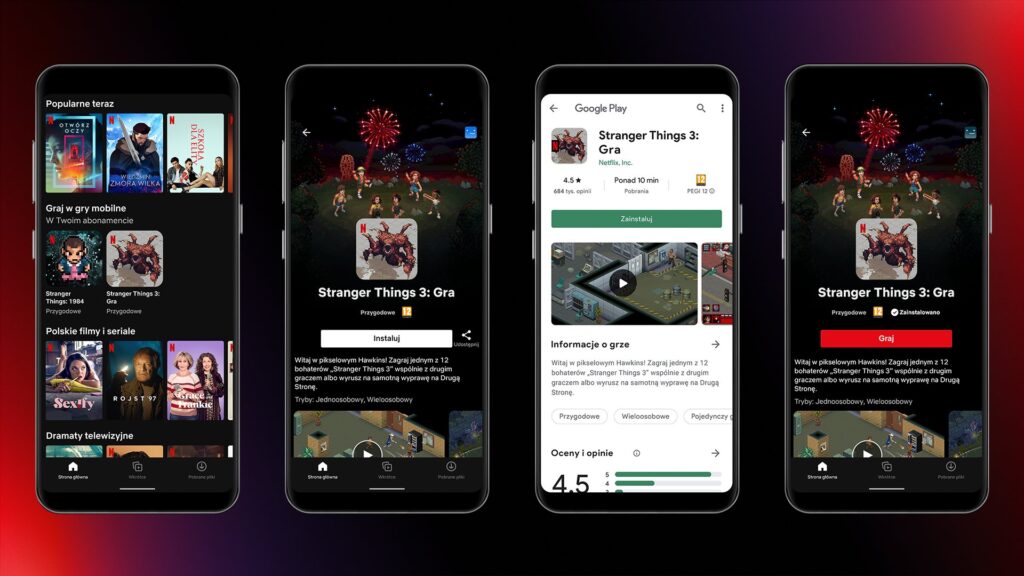 Here comes the bad news. The two games dedicated to the series are available only for Polish users and only using the Android app. At the moment there are no indications on the launch in other countries and on the arrival on iOS; on the other hand, the company has confirmed that it does not intend to extend this functionality to the desktop version or the app for smart TVs. In short, if you want to play you will necessarily have to do it with a mobile device.
However, integration is not exactly what we expected. Games are shown in the main feed but a click will take you to the Play Store where you will have to install them. At that point you will be able to access the two games through the Netflix app but only after downloading this small integration.
What do you think of this entry of Netflix into the world of gaming? Will you take advantage of it or do you prefer to play elsewhere?