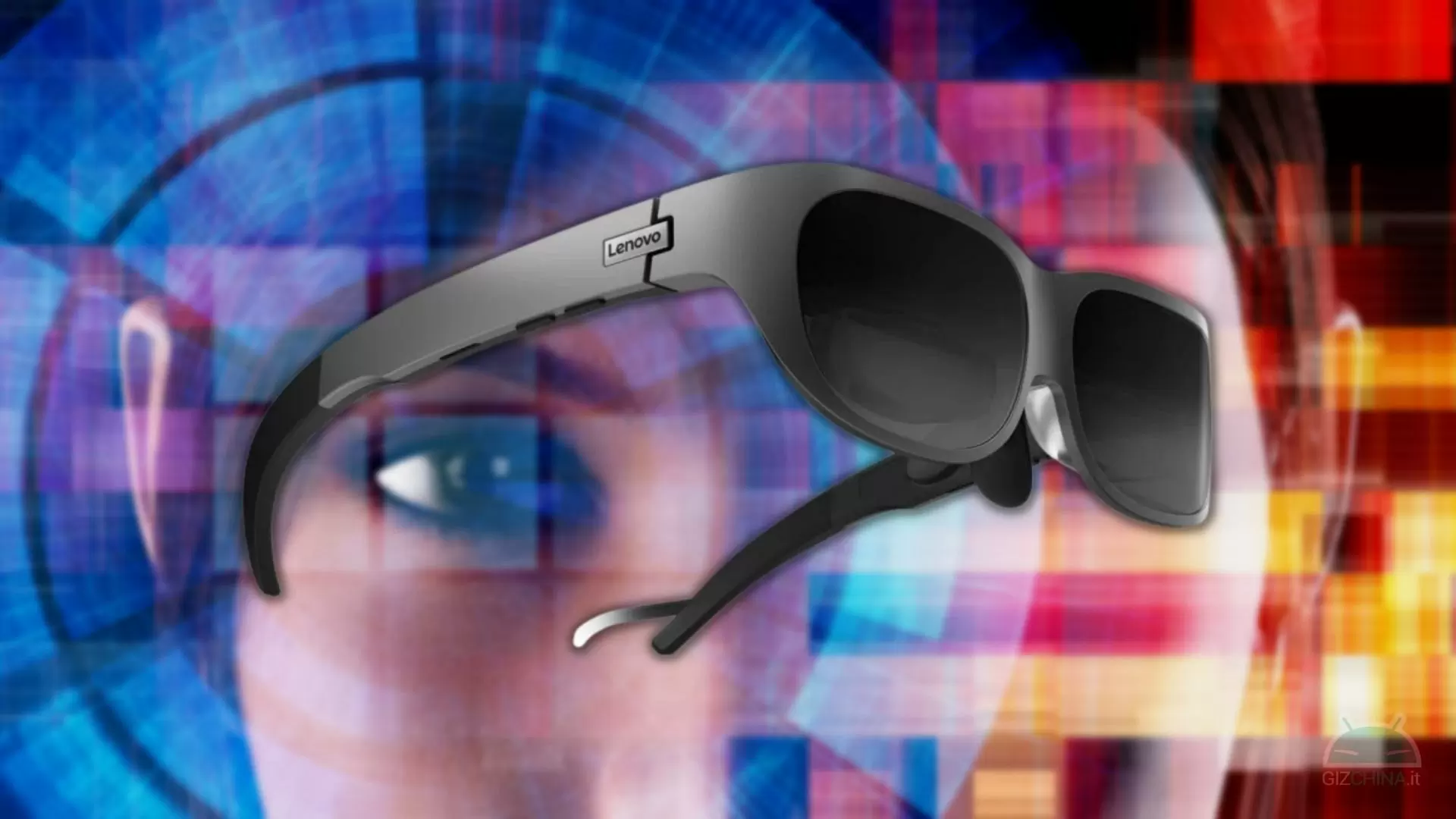 A virtual display always with you: Lenovo Glasses T1 become a large wearable screen to do everything from gaming to streaming to on-the-go privacy protection features
Lenovo (click here for more info and company details) is a $ 70 billion global technology company. It is at the 171st place of the ranking Fortune Global 500, with 75,000 employees worldwide and millions of customers in 180 markets. Lenovo has decided to expand the reach of smartphones and laptops with a virtual display to create better experiences for everyone. Come on gamer to streamersright up to the workforce in hybrid mode.
Details of the new Lenovo Glasses T1 presented at Tech Life 2022
Today, Lenovo announced Lenovo Glasses T1 the new wearable display for the consumption of content on the go. Compatible with many modern smartphones, tablets and laptops with full-function USB-C. Lenovo T1 glasses offer exceptional image quality, ultra-high-performance optics for longer battery life and are particularly lightweight. This way, users can enjoy content to the fullest by going beyond the size of mobile device displays.
With mobile devices growing in computing power, mobile gamers, commuters and many other users will benefit from the power of carrying a personal display. Trends highlight how mobile users want to be able to play more games and stream more videos. The global mobile gaming market is expected to reach i $ 153 billion by 2027, growing by 11.5% each year. While the video streaming market is expected to reach i 972 billion dollars by 2030with an average annual growth of 18.1%.

Work in complete freedom, but with privacy
These glasses aren't just for fun and games. The lhybrid ivory is increasingly popular, professionals in different sectors are increasingly working from mobile devices. But having to consult private and critical documents for your business on a PC in public spaces creates risks. With Lenovo Glasses T1, you have one private workspace to avoid surfing behind your back.
Technical features
Lenovo Glasses T1 are designed for meet the needs of many different users. In addition to most of the devices Windows, Android e MacOS equipped with full-function USB-C, the glasses can also be connected to devices iOS equipped with Lightning connector via an optional adapter. To maximize comfort during prolonged use, Lenovo T1 glasses are equipped with interchangeable nose rests, temples that can be adapted to your shape and provide for the insertion of customized prescription lenses through a dedicated support included.
The exceptional image quality is achieved thanks to state-of-the-art display technology micro-OLED, which offers incredible richness of colors and an extremely high contrast ratio of 10,000: 1. With high optical efficiency and low overall power consumption, Lenovo Glasses T1 can stream videos and games from connected mobile devices for hours without worrying about draining the batteries of connected devices.
Statements regarding the new Lenovo Glasses T1
Below are the first statements regarding the brand new Lenovo Glasses T1 presented at Tech Life 2022.
Every day, people around the world are increasingly switching to mobile devices for entertainment and productivity,
he has declared Eric Yu, Senior Vice President of Commercial Product Center and SMB Segment, Intelligent Devices Group, Lenovo. Which then continued, adding that:
The physical display can be a limitation in the user experience. With a solution like Lenovo Glasses T1, users have a large portable and private screen and can increase the possibilities of their smartphones and laptops.
Lenovo's portfolio of consumer and business solutions offers better experiences through an offering of complementary technologies. Motorola smartphone users can take advantage of Ready For to amplify your gaming and entertainment experience with Lenovo T1 glasses. Ready For unleashes the full power of smartphones by making it easy to connect to portable monitors, keyboards and other devices for
an engaging and unique experience.
Price and availability
The Lenovo Glasses T1 (known as Lenovo Yoga Glasses in China) will go on sale in China at the end of 2022 and will be available in other markets selected in 2023. The price for the wearable display solution will be announced later based on availability.
And you? what do you think of this new Lenovo Glasses T1 presentatao al Tech Life 2022 ? tell us yours below in the comments and stay connected on TechGameWorld.com, for the latest news from the world of technology (and not only!).
Tech Life article 2022: Lenovo presents the new Glasses T1 comes from TechGameWorld.com.