The crossover of crossovers has finally arrived. EA Sports announced today that FIFA 23 will also be there Ted Lasso, directly from the homonymous AppleTV series. Together with Lasso, in-game, also the team he coaches: theAFC Richmond. Players will then be able to sit on the bench as the most daring manager in serial football history, as well as use AFC Richmond in friendlies, seasons, career modes and more.
And that's not all. EA has in fact announced the arrival of a series of AFC Richmond themed special content. These are uniforms, cheering items, Manager items and other content, will also be available to be unlocked in FIFA Ultimate Team (FUT) and in the Pro Clubs.
FIFA 23 announces Ted Lasso: here is the trailer
Jason Sudeikis, who plays the character of football manager Ted Lasso in the TV series, said he was thrilled with his presence in the video game:
"I am very fortunate and deeply grateful to have had many special moments in my career so far, and I consider this experience to be among the best," said the Emmy Award winner. "As a longtime FIFA fan, having Ted Lasso and the entire AFC Richmond squad in the new version of the game is really a dream come true for me and the rest of the guys. Our cast and crew work hard on this show and we are flattered that it resonates with so many people. We can't wait for our fans to have the opportunity to play with, play as, and even play against their favorite AFC Richmond characters. "
Here's what players can do with Ted Lasso and AFC Richmond:
Choose Lasso as a coach selectable in Career mode
Take control of AFC Richmond with a player created manager (or with a licensed manager in game)
Create a player to join the AFC Richmond team
Playing with AFC Richmond in Kick-Off, Online Friendlies and Online Seasons modes. The team will be in the Rest of the World category and will include players from the series (including captain Roy Kent, Jamie Tartt, Sam Obisanya and Dani Rojas)
Use the Nelson Road (AFC Richmond stadium) as a playable stadium
Unlock themed content for FUT and Pro Clubs (by completing objectives and rewards)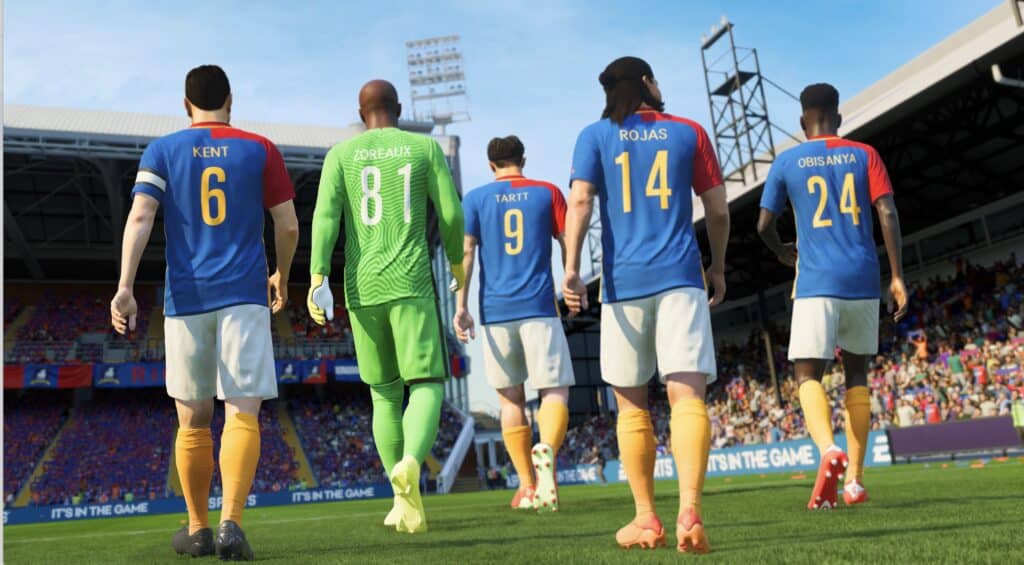 FIFA 23 will be available worldwide on PlayStation 5, Xbox Series X | S, PC, Stadia, PS4 and Xbox One starting from September 30th. Early access for FIFA 23 Ultimate Edition starts on September 27 instead.
In another recent news we reported that FIFA 23 will have a new anti-cheat system on PC.