After years of release, support for mods in the historic survival-crafter Terraria arrives through the Steam Workshop
The crafter-survival side scrolling Terraria finally offers support to mod on Steam Workshop and there are tons of new ways to edit the title, with the shelves in the Workshop well stocked. Let's see all the details about it in the next lines of this article.
Terraria: mods include golf courses and more!
L'update 1.4.2 arrived today, introducing several new ways to shape the core experience of Terraria thanks to mod of Steam Workshop. Although more advanced mods are possible (in the past) through software such as TModLoader, you can now upload your maps directly to the Steam workshop or import resource packs similar to Minecraft. These can be used to completely revisit Terraria with custom sprites, import new soundtracks or introduce fan-driven localizations into game text.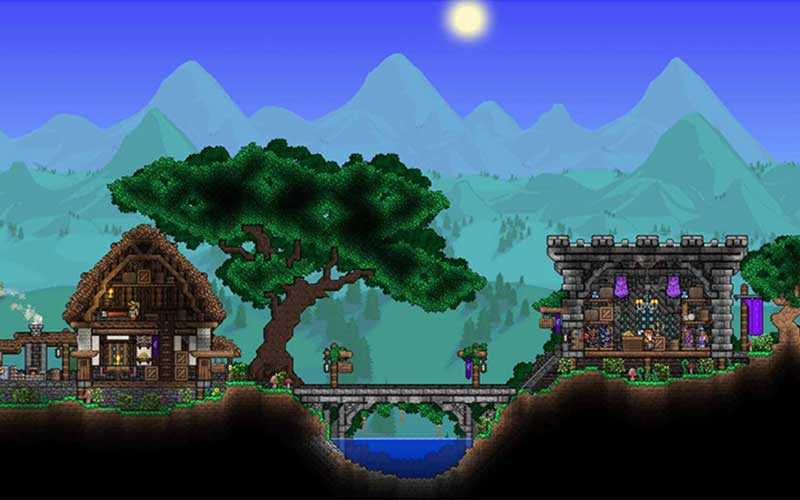 To increase the hype of longtime fans, some sites have highlighted the presence of a selection of mods "Developer's Choicis". This includes two golf courses and some sample texture packs. The developer of the mod series in question has also put together a lengthy modding guide on the official Terraria forums, covering pretty much everything from mod creation to the mod list on the Steam Workshop.
Obviously, Terraria has seen a healthy and productive modding scene over time. In addition to Steam Workshop support, the update also includes a long list of bug fixes and amendments to balancing. Earlier this month, Terraria broke a record 35 million in sales across all platforms. Yes, these also include Stadia, on which the game has experienced a particularly difficult period.
We will keep you updated on future developments in this regard. Stay tuned to TechGameWorld.com for all the news and curiosities from the world of gaming and beyond. Lastly, for the video game download codes at discounted prices we invite you to take a look at Instant-Gaming.com.