After dealing with several smartwatches and bands, today we bring you the Fitbit Luxe review, an elegant and comfortable device. It is a product that can perform various monitoring functions, both of our health and of our physical activities. A good display it helps to grab attention, while the sleek and dry style makes it a good choice for many users. The price is around 150 €, although the functions offered are not few. Will it be worth buying? Let's find out together in our review.
Fitbit Luxe review: a very inviting style
The first thing that stood out during the Fitbit Luxe review is its look. We have nothing excessive or flashy, but rather, simple and elegant. The device is really very thin, with practically imperceptible weight and slim shape. The display has a rectangular shape, with rounded corners. A large black outline and a metal cover contain a screen AMOLED very respectable. The image quality is excellent: it is true that the display is small, but the definition and the quality of the colors has nothing to envy to other similar products. The touch system is also very good, which did not thrill us in Versa 3, but which here, instead, proves to be fast and accurate.
There are no keys of any kind on the cover; to access the features of the band, just press twice on the screen. At this point, with a scroll (lateral or vertical), we will be able to access all the functions.
The silicone strap is very comfortable, moreover, inside the package, we find an extra strap. The version we tested features a dark pink coloration, but the Fitbit Luxe it is also available in other colors. Furthermore, on the site we can buy many different straps, some much more elegant than others.
What can we do with Fitbit Luxe?
The strong premise of Fitbit Luxe is that it is a product aimed at relaxation, it seems to be one of its flagship functions. But what exactly can we do with this product? First of all the device is capable of to track the our health and our activities. Monitor your heartbeat, count your steps, count the calories spent during the day and those during physical activity. It is also capable of monitor sleep, giving us some information about the quality of the same and breathing. But unfortunately, does not have a GPS function and, therefore, it is not able to trace the paths. So if you are passionate about trekking or mountain biking, let's say that this is not the device that suits you best.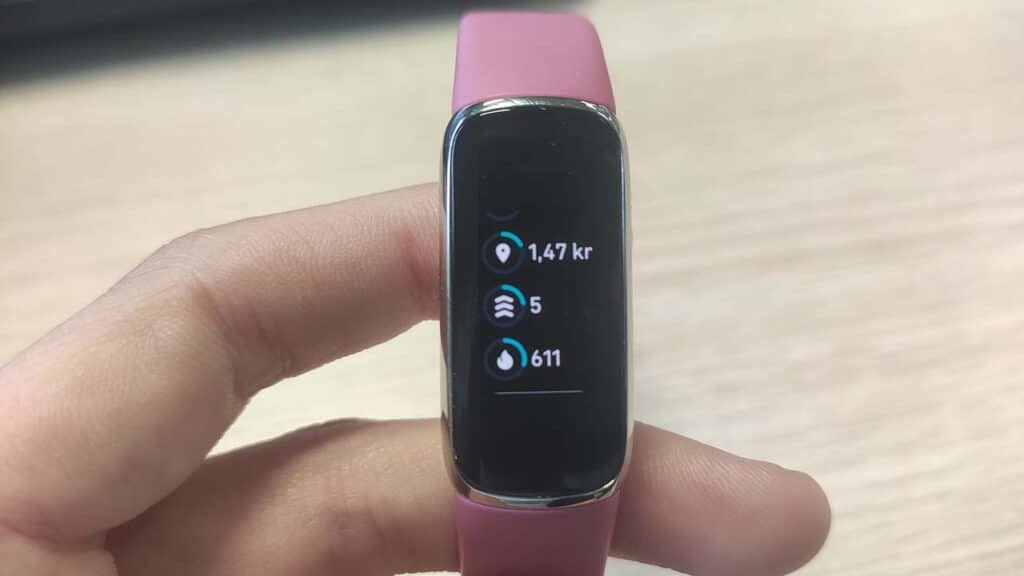 Despite this, the Fitbit Luxe features many types of workouts different in order to track the calories consumed in the most correct way. In addition to this, it also possesses the function of SmartTrack which is able to automatically recognize some sporting activities, without us specifying it.
Another interesting function is that linked to relaxation: on the device itself, in fact, there is one function that allows you to start a two-minute activity related to relaxation and breathing. If that's not enough, however, there are plenty of breathing and awareness sessions in the application.
Also inside the device, we also find a function linked to stress management. In truth, this is the feature that most disappointed us during our review. Unfortunately, in fact, there is no EDA sensor, therefore, the score is mainly based on the other monitored factors, such as heart rate and sleep. Heart rate monitoring takes place continuously.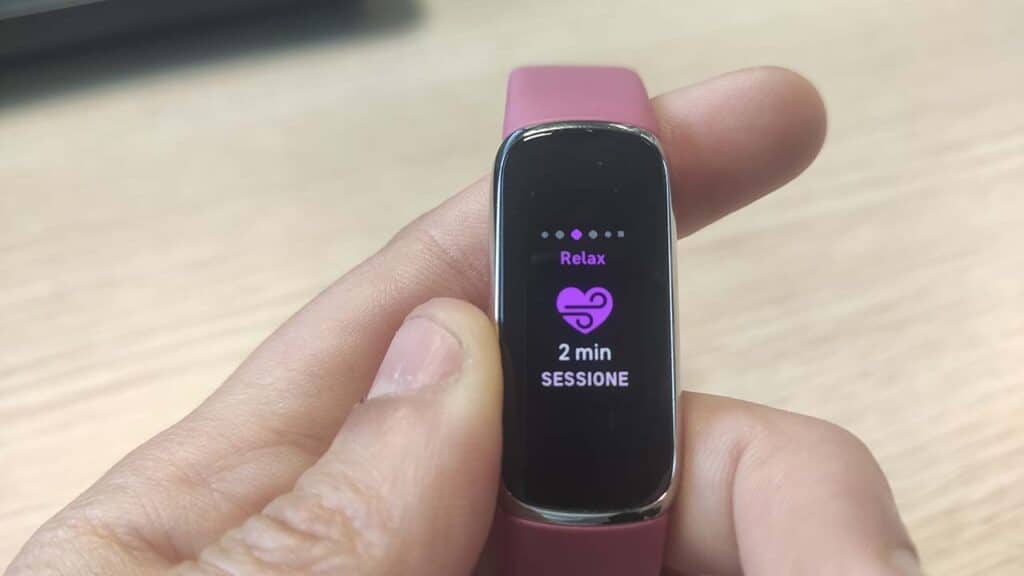 Is Fitbit Luxe a yes?
At the end of our Fitbit Luxe review, we want to make a further note on battery life. Using the product normally, therefore taking advantage of the fitness tracking, but without excessive use of specific features, we will be able to use it in 5 to 7 days without particular problems. Perhaps lowering the brightness, removing it at night, even more. Intensive use, on the other hand, reduces performance up to 4 days of autonomy.
Ultimately, therefore, we can say quite satisfied with Fitbit Luxe. One of the best things is certainly the style. In addition to this, its features are also good and allow for almost complete monitoring. What makes your nose turn up a bit is the price: 150 € they are not few and, for the same price, you can find slightly more complete devices.