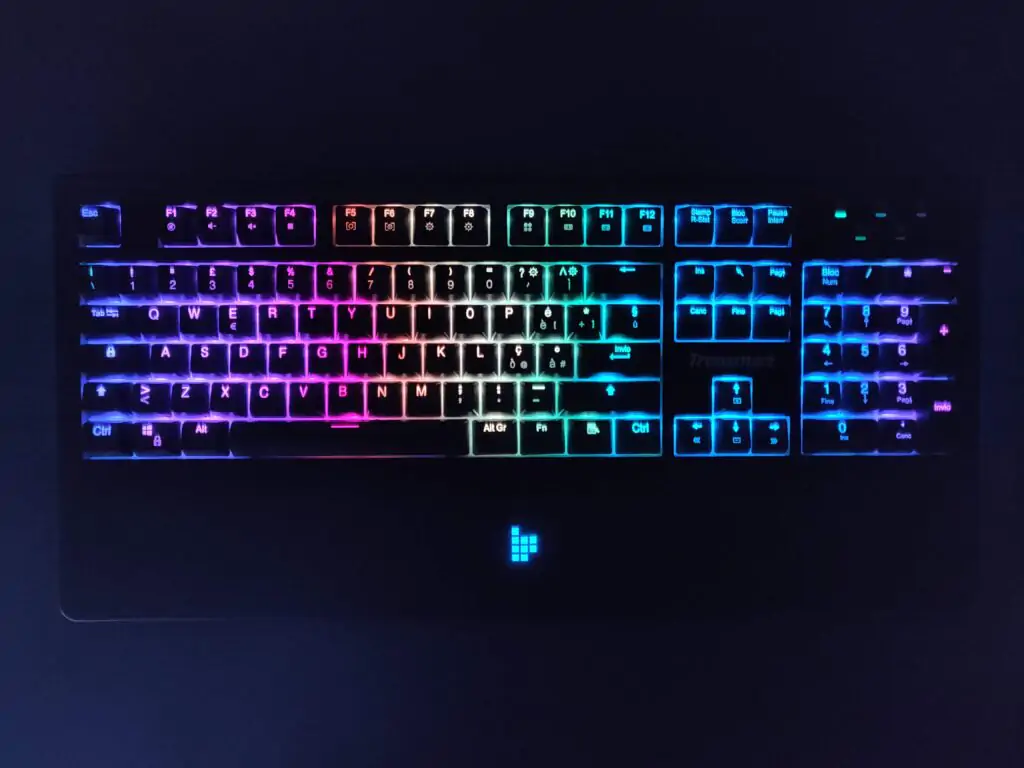 In this article we present you Tronsmart TK09R, a beautiful mechanical keyboard with Outemu Blue switch and RGB LEDs for your gaming sessions
If you are looking for a good gaming keyboard, this one Tronsmart TK09R it's really interesting. It integrates Outemu Blue, therefore very snappy and with excellent feedback. We also find RGB LEDs to give the final touch.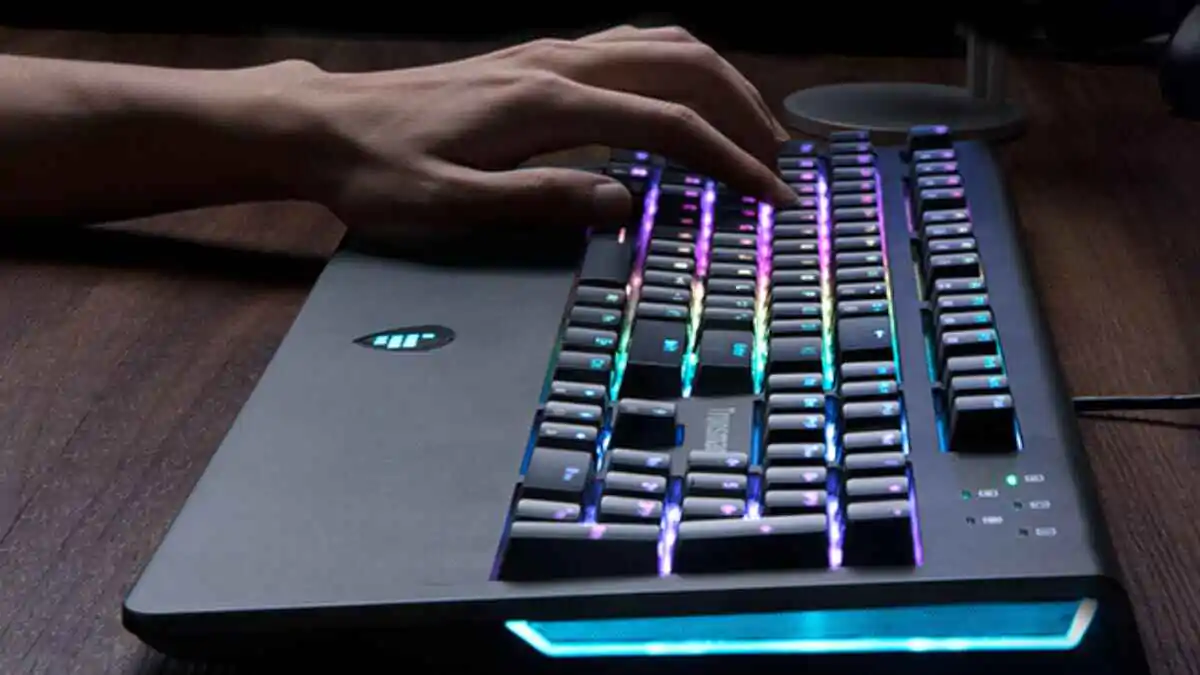 Tronsmart TK09R: a good mechanical keyboard
Surely a mechanical keyboard is always recommended for gaming, but let's try to understand how it distinguishes this Tronsmart TK09R from the others. The mechanical part is managed with Outemu Blue switches, the most responsive and with decisive feedback (even if a little noisy) with a teresponse time of just 1 ms. RGB lighting allows you to set up dynamic and vivid lighting effects with 16.8 million colors.
Also present are the programmable Macro keys to set quick commands in a completely customized way. The configurations can be stored in the 8 MB internal memory so you can reuse them if you switch PCs. Also present the comfortable wrist rest to improve ergonomics. Finally the software Tronsmart Radiant connect all your compatible products in one interface, offering intelligent control with limitless possibilities.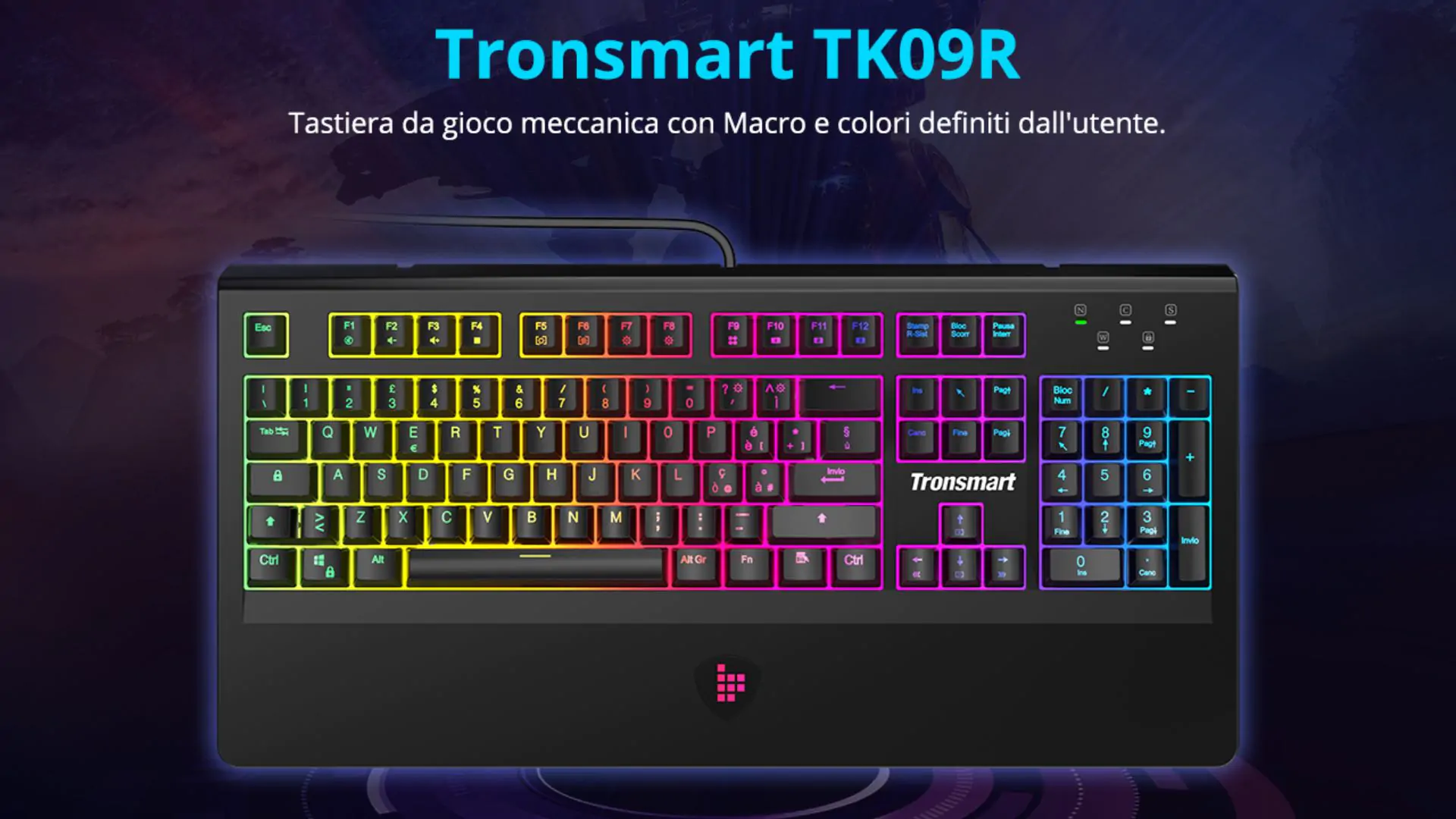 The offer
The Tronsmart TK09R mechanical keyboard is available on Geekbuy at a price of 49.99 euros. However, thanks to ours discount code SS22COUP1you can take it home for 45,30 euro! That's all from the hardware section, keep following us!
The article Tronsmart TK09R: Blue mechanical keyboard with RGB LED comes from TechGameWorld.com.