Vodafone collaborates with Ericsson to implement Europe's largest 5G Standalone commercial network. Let's see all the details
Ericsson, Vodafone, OPPO and Qualcomm have joined forces for implementation a rete 5G Standalone (TO), starting from the main ones German cities, including Frankfurt. In addition to the benefits for industry, i governments and the businesses, mobile users will be able to benefit of New experiences thanks to low latency, all high speeds and great capacity of data of 5G TO.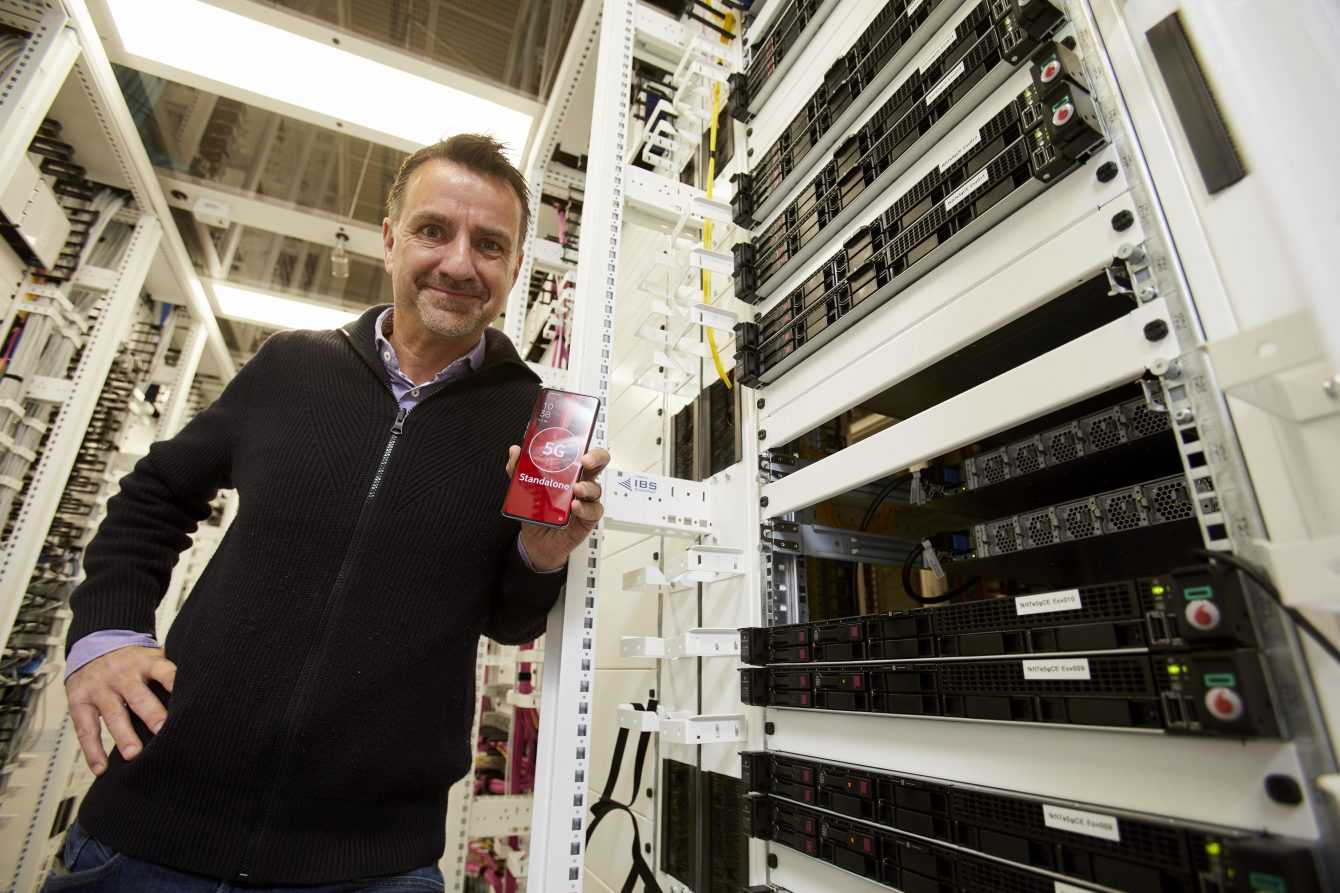 Vodafone Ericsson: the initiative
Operating in such a way completely independent from 4G (LTE), 5G Standalone guarantees one lower latency compared to current 5G networks Non Standalone (NSA) e allows a more people e objects connected at the same time to use mobile data.
The Vodafone network will support also it network slicing, which allows a huge flexibility in that different parts of the same network they can be allocate per different use cases specific. In addition to the huge opportunity of innovation, with the 5G Standalone the energy consumption of mobile phone users is reduced by almost 20%. This is because the device he must not more connect to the network 5G e LTE at the same time.
"We are paving the way for real-time connectivity. In Germany, 5G stands on its own legs for the first time. We are the first mobile operator to put aside the support that LTE provided to 5G, and this does not happen for internal tests, but for our end customers, who can thus start experimenting connections in time in some places "
– explains the CEO of Vodafone Germany, Hannes Ametsreiter, a Düsseldorf.
For the launch of April 12, the technicians worked together for switch to 5G all the mobile radio stations in band 3,5 GHz, connecting them to a independent 5G Core network. Ericsson ha supplied products e solutions from the Ericsson Radio System portfolio, as well come the Ericsson Cloud Core for the 5G Core based on microservizi cloud-native, per help Vodafone to build his new 5G Standalone network in Germany.
Vodafone Ericsson: the comments of the companies
Thanks to Ericson's support, Vodafone and the first operator in Europe ad activate the 5G Standalone on this large scale.
"Standalone 5G brings huge benefits to both industry and consumers. With faster network response times, users can now leverage the power of real-time mobile communication "
– explains Arun Bansal, Presidente Europe and Latin America's Ericsson. And he adds:
"After launching 5G together in Germany, this is the natural next step on our journey with Vodafone. By combining our technology leadership and drive for innovation, we deliver true 5G, for customers to appreciate the benefits. "
A Frankfurt, Ericsson and Vodafone also have converted a data center to 5G, allowing an elaboration data via the cloud flexible to the growing needs of the area.
– Henry Duan, Vice President of OPPO, he has declared:
"OPPO is proud to be the only mobile device provider to participate in the commercialization of the first 5G SA network in Europe, fulfilling its commitment to bring cutting-edge technologies to our customers. As a pioneer of 5G, OPPO will continue to work with industry leaders to increase access to 5G services and create unique experiences for our users around the world ".
What do you think of the Vodafone initiative? Let us know your opinion in the comments section, then I invite you to follow our mobile section so as not to miss any news.