New official details have leaked on the setting of the new Resident Evil Village ahead of tomorrow's showcase
Capcom has stated in the past that Resident Evil Village it will be a much larger game than RE7, while the game map also suggests that its game world will be a fully explorable place. In the recent issue of Game Informer, Resident Evil Village took center stage, with many new details revealed about it (summarized by Aesthetic Gamer aka Dusk Golem on Twitter) and new information aboutsetting. Let's see everything in the next lines of this article.
Resident Evil Village: the setting will be fascinating and terrifying at the same time
According to Capcom, the world of Resident Evil Village will have thesetting most extensive in the history of the saga. While that obviously means larger and more open spaces, it also translates into verticality, with the developer claiming that Village's environments are even more vertical than any previous title. To account for these larger environments, the movement speed of Ethan has been increased, but to ensure that the game maintains its usual pace of action, Capcom has taken steps to make enemies a true threat.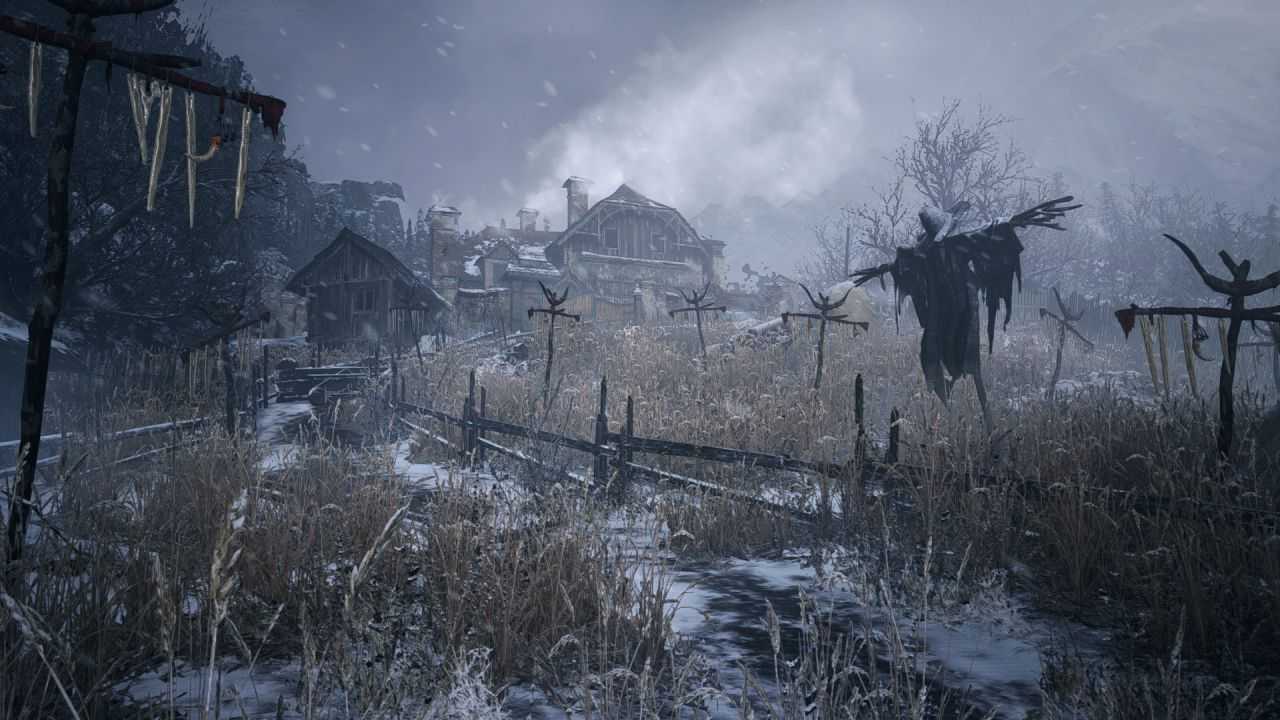 This verticality, of course, also plays a role in combat system of the game, with different types of enemies, such as i Lycan, specifically designed around said verticality. Additionally, the larger and more complex design of the village is also meant to encourage greater depth, with players now having more options on how to deal with various scenarios and situations (such as using environmental hazards to their advantage, for example) .
Capcom also explains that the village that serves as the game's central hub actually has no name: the place is simply referred to as "The village", And there is actually a narrative reason for that, which will be revealed in the game. With the village, Capcom has tried to find a balance between desolate beauty and grotesque landscapes, with the place itself fascinating, gloomy, vast and mysterious, with various elements to stand out such as corpses, goat heads and dead animals. Another creative goal that Capcom had set for itself with thesetting in question was that it represented the true culmination of the 25 years old history of the series, with a carefully studied balance between horror and action.
Resident Evil Village will be available for PS5, Xbox Series X / S, PS4, Xbox One, PC and Stadia on May 7. New gameplay details and cutscenes will be revealed at the Resident Evil Showcase tomorrow, so stay tuned.
We will keep you updated on future developments in this regard. Stay tuned to TechGameWorld.com for all the news and curiosities from the world of gaming and beyond. Lastly, for the video game download codes at discounted prices we invite you to take a look at the Instant-Gaming.com store.