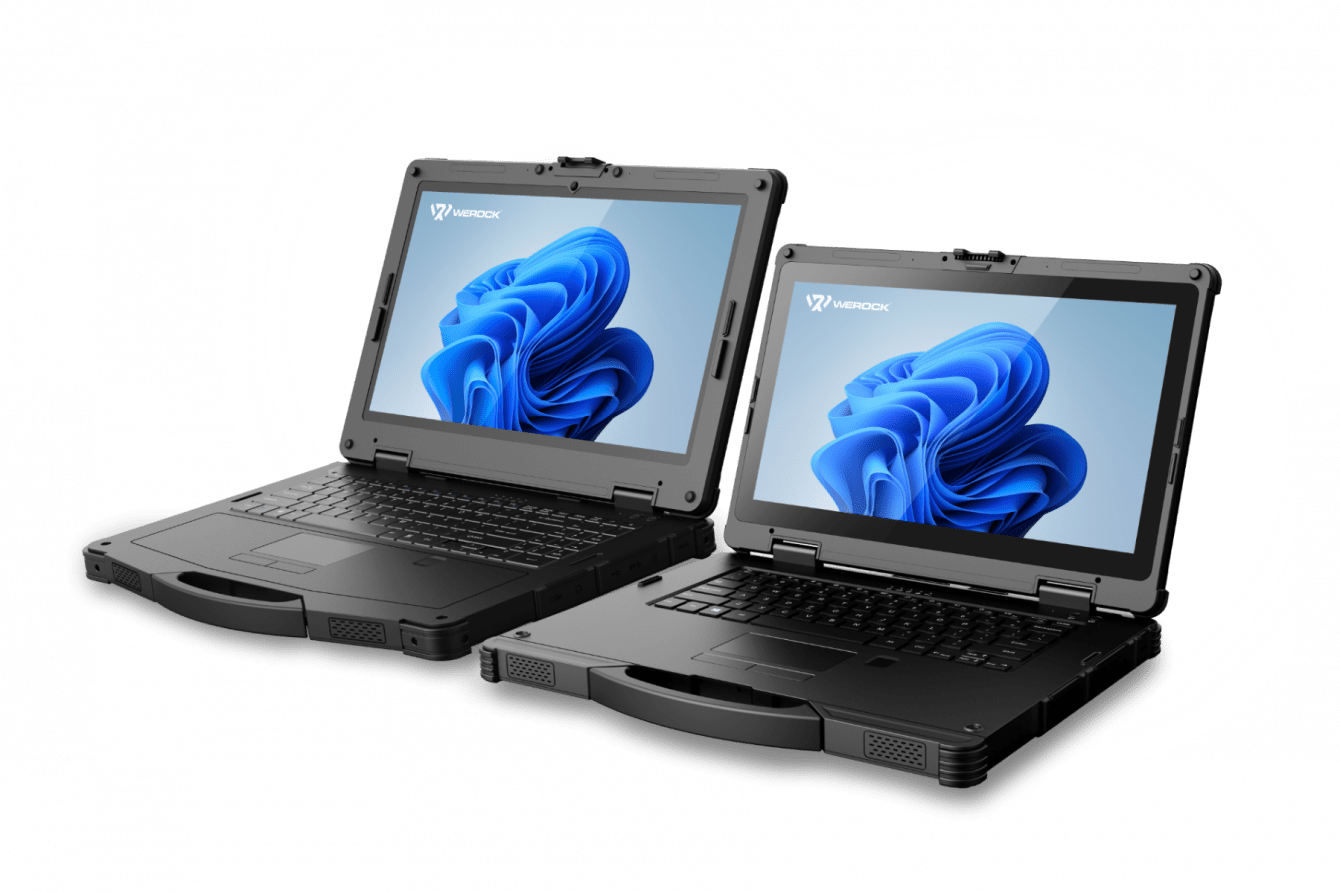 WEROCK Rockbook X550 G2 and X540 combine a powerful internal system, including 11th Generation Intel Core i7 processor, reliability and robustness in a single mobile computing solution
WEROCK announces the launch of due notebook rugged. These powerful and innovative laptops have been designed for use professional and industrial with complex tasks in a wide variety of locations where high performance and particularly high reliability are required. They are equipped with processors 11th Generation Intel Core (up to i7) e up to 32GB of RAMare compatible with the new standard WLAN Wi-Fi 6 and have passed the most difficult tests with flying colors.
The new laptops Rockbook X540 e X550 G2 meet the needs of field service professionals in many industries. In fact, they are designed just for these situations: they are equipped with a number of advanced communication features, including options for LTE e 5G (planned for winter 2022).
They can be used with all major navigation systems GPSare equipped with Wi-Fi 6, Bluetooth 5.2 and they also offer numerous interfaces such as three ports USB 3, HDMI and a serial port.
They run the last one Windows 11 Pro and processors Intel Core UP3-Series 11th generation (i5 and i7) with integrated graphics Intel Iris Xe and up to 32 GB of memory DDR4. The result is excellent performance for a wide range of data-intensive and / or graphics-intensive application scenarios, and at the same time low power consumption.
Both devices have excellent expansion options: The main memory NVMe is available in various configurations up to 1 TBa hard disk slot allows you to expand the storage capacity of others 5 TB and flexible data transfer is possible via the card slot SDXC.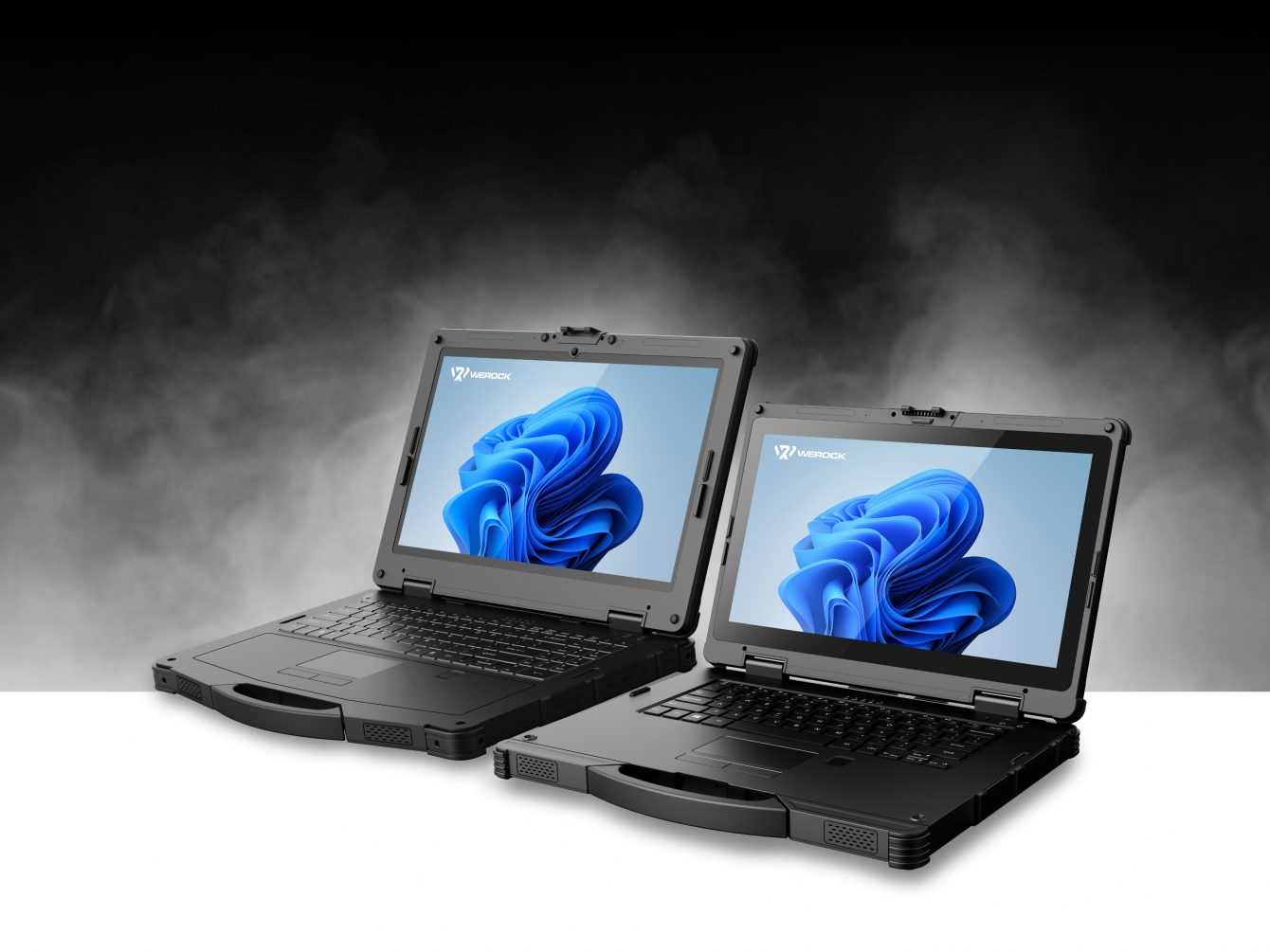 Display Full-HD da 14 o 15,6 pollici
The bright ones display Full-HD da 14 o 15,6 pollici (700 nits) guarantee perfect readability of the display at night and in full sunlight. As an option, the models are also available with touchscreen operable with gloves. Rockbook X540 and Rockbook X550 G2 also offer the latest physical security and data protection features.
One module TPM 2.0 discrete, optional self-encrypting hard drives and device protection technology integrated with Boot Guard help protect the system. A fingerprint sensor already included in the standard equipment supports secure login via Windows Hellowhile the slot Kensington Lock integrated protects the workstation from theft. The fully rugged laptops are light and compact for their class, weighing in at only 2.85 and 3.3 kg respectively.
Thanks to the integrated carrying handles, the devices are also very comfortable during transport. For long days at work, the Rockbook X540 and X550 G2 come with two batteries – one battery hot-swap da 46,6 Wh and an additional fixed battery from 14,8 Wh. The device remains fully functional during battery replacement.
The compact design and two hot-swappable batteries make both models ideal for extended field use. The Rockbook X540 and X550 G2 are robust to withstand all the rigors of field service – they are resistant to dust and water IP65meet military standards (MIL-STD-810G) for temperature, humidity and vibration, are tested on 26 from for falls from 122 cm. They are also suitable for use in extreme temperatures, from -20°C a +60°C. This guarantees the highest level of performance and reliability.

Rockbook X540 and X550 G2 features
Rugged notebook for professional use
Powerful 11th Generation Intel Core i5 / i7 processors
Full HD sunlight readable display and optional capacitive touchscreen
Enhanced enterprise security features with TPM 2.0, Kensington lock, removable memory and fingerprint sensor
Up to 32GB of DDR4 RAM and 1TB of M.2 SSD memory
Expansion slots for a second hard drive up to 5TB or for project-based expansions
Windows 11 Pro included
Shock, vibration and drop resistance according to MIL-STD-810G
Ideal for harsh environments, as it is IP65 waterproof and dustproof
Withstands drops of over 1.2m
Hot swappable battery for uninterrupted operation
Integrated uBlox GPS / GNSS sensor
Optional 4G LTE connectivity
2 × 2 MU-MIMO 802.11ax dual-band WLAN (Wi-Fi 6 certified)
Extended temperature range from -20 ° C to + 60 ° C
CO2 emissions from production and logistics fully offset

The statements of Markus Nicoleit
Markus Nicoleit, CEO of WEROCK, said:
The Rockbook X540 and X550 G2 notebooks are well suited for field, industrial or construction site applications that require a robust yet powerful and expandable solution. With the market launch of fully rugged mobile notebooks, WEROCK expands its rugged mobile computer segment with a complete package of the latest generation, with lots of power and superior reliability.
Sustainable orientation
Climate protection, emission reduction CO2 and the sustainable orientation of the supply chain are becoming increasingly important also in IT sector. Although it is not possible to produce climate-neutral computers, the manufacturer still promises the climate neutrality of its products.
Components and suppliers are regularly checked for compatibility with the company's climate goals. Additionally, progress and failures are publicly disclosed on a regular basis. The unavoidable emissions from laptop manufacturing and logistics are offset through projects Gold Standard.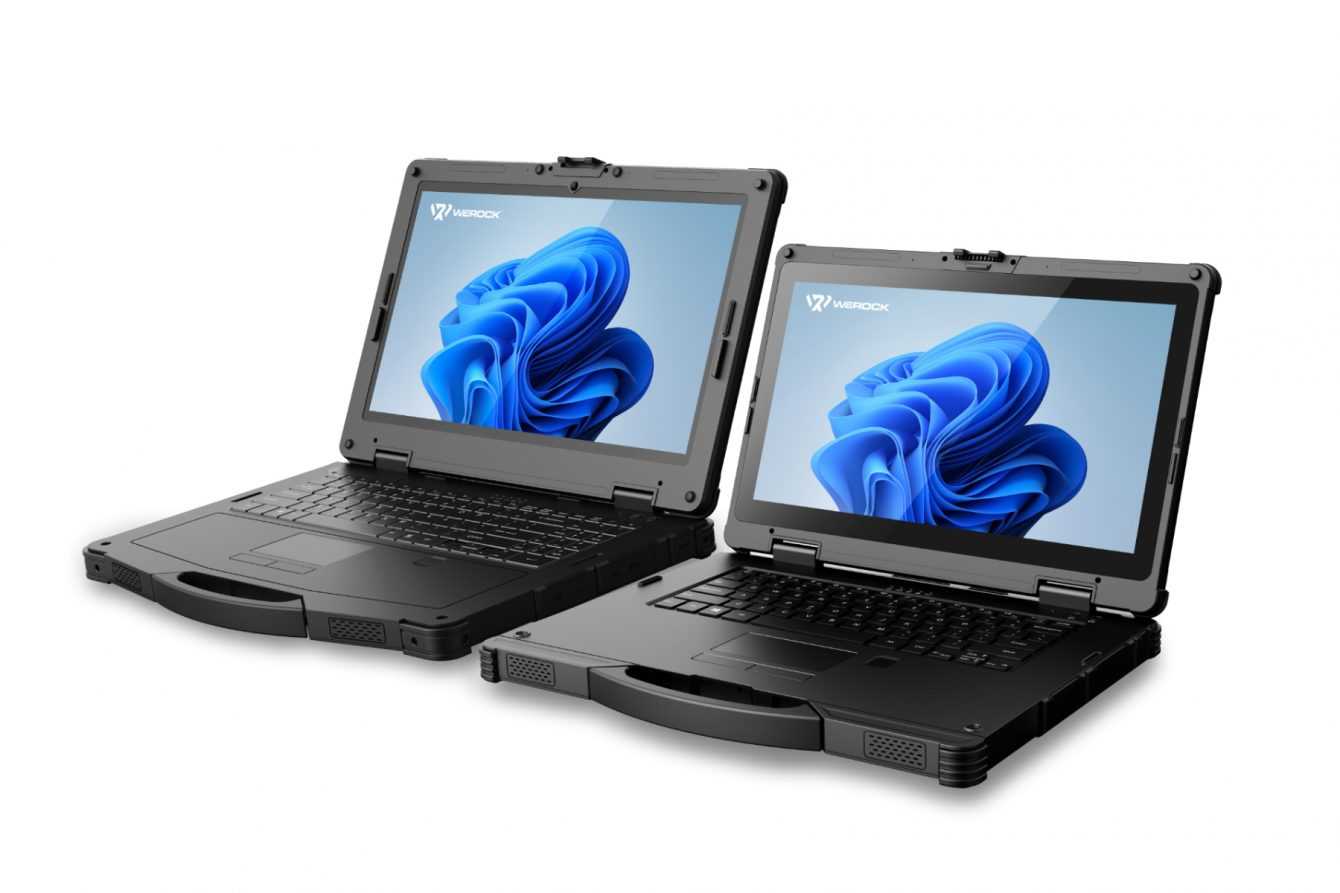 Availability and price
Rockbook X540 e Rockbook X550 G2 will be available starting from September 2022 and can be purchased through direct sales or channel partners. More information is available on the website. To expand the sales network, interested system manufacturers can contact WEROCK for partner registration. For its partners an exclusive premium service covering the entire range of competitive services and conditions.
What do you think of these two new rugged notebooks from WEROCK? Let us know below in the comments. Don't forget to follow us on our Instagram page, on all our other social networks and to stay connected on TechGameWorld.com.
The article WEROCK: presents two new rugged notebooks comes from TechGameWorld.com.