A new one will take place on Wednesday 27 October at 11pm State of Play organized by Sony PlayStation, which will reveal various game updates coming to PlayStation 4 e PlayStation 5 in the next months. The event should last about 20 minutes and there are already several rumors about the titles that could appear on our screens on the net. So let's take a look at what to expect for this October State of Play.
State of Play: what to expect?
Before going into the list of eligible titles for this State of Play it is important to specify that Sony has declared that it will be an event dedicated to third party developers. For this reason, it is extremely unlikely that updates will be shared regarding the titles in development at PlayStation Studios.
That said, in the past few hours some very attentive users have unearthed some clues that could prove to be particularly solid, on the titles that we will see during the evening of Wednesday 27. Shortly before the new State of Play was announced, in fact, the Japanese giant has created many pages related to games coming out on PlayStation, also updating an existing one.
To make the discovery were some users of ResetEra, who consequently indicated some games that will most likely make their appearance at the State of Play. We are talking about Final Fantasy XVI, Gotham Knights, Lord of the Rings Gollum, Tchia, The Dark Pictures Anthology and Voice of Cards.
This list appears plausible from more than one point of view. As anticipated by Sony itself we are faced with a park of third-party titles, in addition, considering the duration of 20 minutes of the event, such a lineup would allow giving the right space to highly anticipated titles such as Final Fantasy XVI without taking too much away from the limelight from other "minor" products.
Final Fantasy XVI e Monster Hunter 6?
An element that plays a lot in favor of a possible appearance of Final Fantasy XVI to this State of Play concerns the developers of the title themselves, who had already declared in the past that the development of the next final fantasy was almost completely completed. It would therefore not be strange to see him again at a State of Play, given that the video game has not been shown in the spotlight for a long time.
The same is also true Gotham Knights, of which we could see a new trailer just a few days ago, on the occasion of DC Fandome. From this point of view, dedicating a slot to the State of Play could increase interest in this WB Games Montreal title.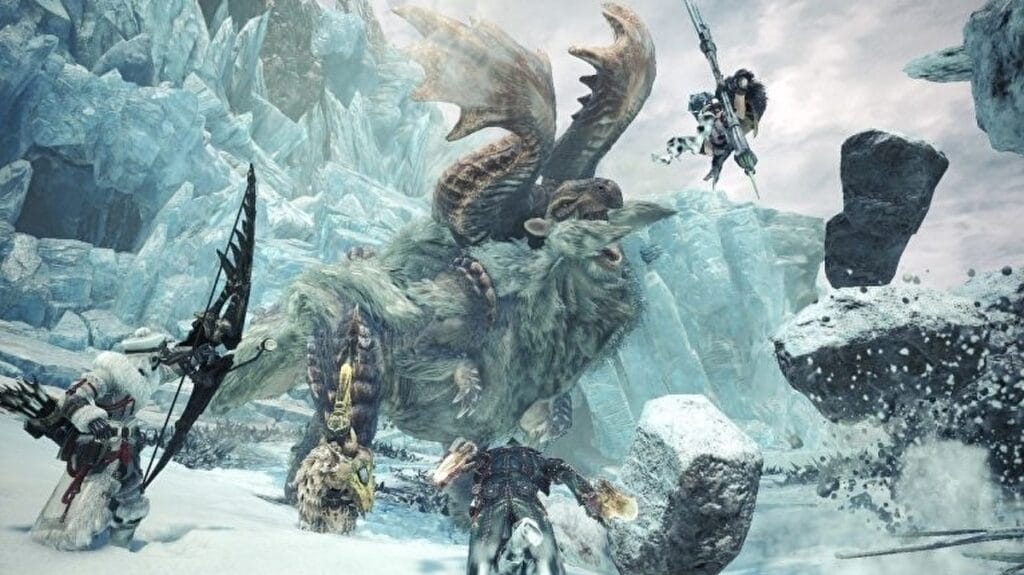 We want to dedicate a last note to the presumed presence of the next main chapter of Monster Hunter, or Monster Hunter 6. During the past few hours, rumors have become increasingly insistent that a new MH next gen should be presented on October 27th. According to what was revealed, in fact, Capcom and Sony would have made a agreement for a video game that is defined as the next Monster Hunter of the main saga, which will see the light on PS5 (it is not known if it will be an exclusive).
While this deal is in all likelihood real, the announcement of a new Monster Hunter mainline may still be premature. On the other hand, the software house has just confirmed the arrival of the G expansion of Monster Hunter Rise and it would be strange to see confirmation of a new title in the series right now. Having said that, Capcom is no stranger to this type of operation: just think of what has been done with Monster Hunter Generations Ultimate, released in conjunction with the PC version of World.
We remind you that the event will take place on Wednesday 27 October on Sony's main social channels such as Twitch and YouTube.