Good news coming from Wikipedia, which recently updated its website with a new feature for iOS and macOS users. The platform, in fact, is finally standing accepting Apple Pay as a payment method, thus making it easier to send donations to the nonprofit organization.
Wikipedia accepts Apple Pay support for user donations
Starting today, if you want to make a donation to Wikipedia via Apple Pay you can do it without problems. As Nikolaj Hansen-Turton noted on Twitter, the platform has added an Apple Pay button within the payment systems. This way, iPhone, iPad and Mac users can select an amount and pay using the stored cards in the Apple Wallet App. As we already know, the largest online encyclopedia is a non-profit project of the Wikimedia Foundation, which therefore does not charge users any usage fees.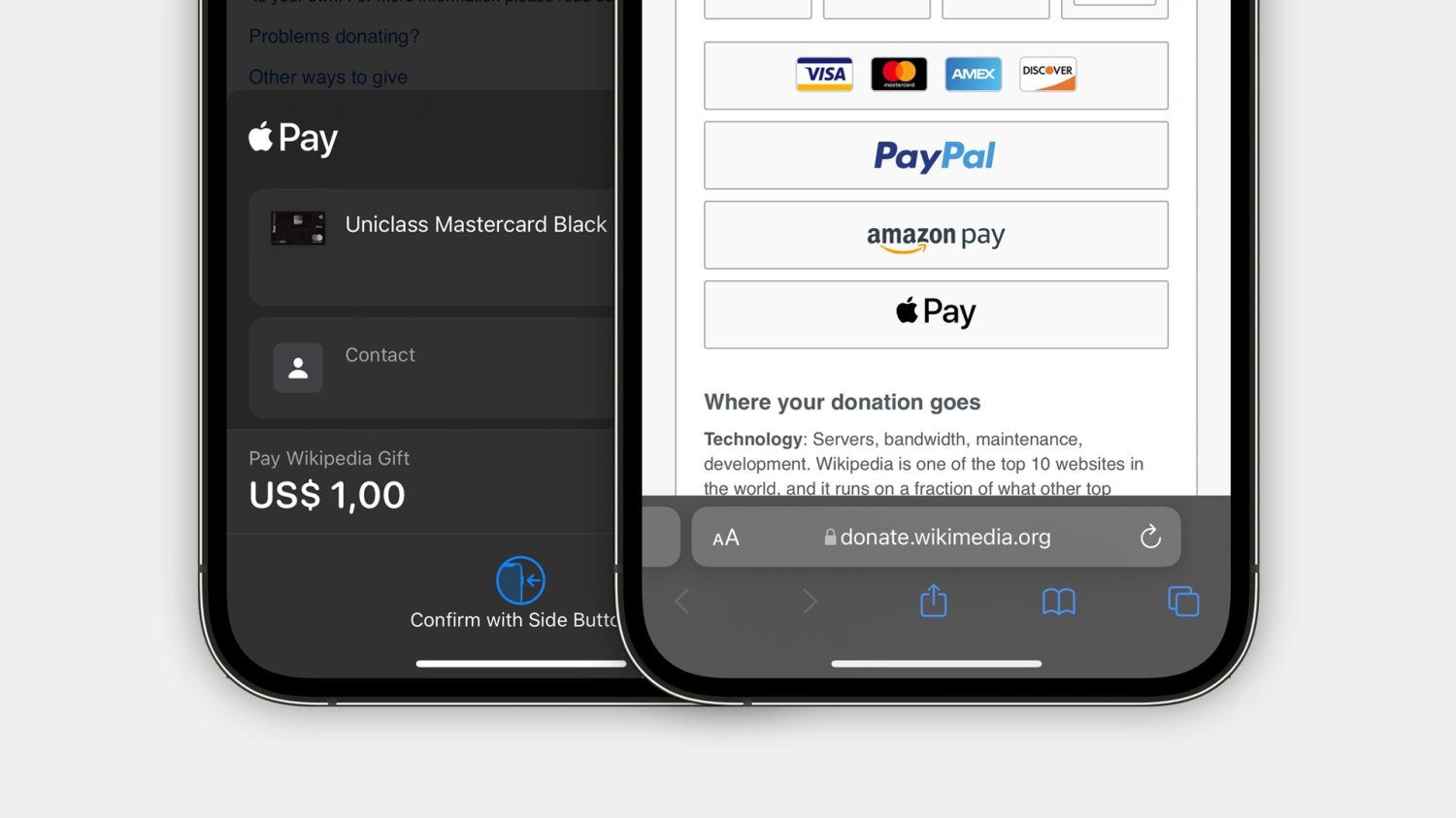 Credits: 9to5mac
To keep the platform alive, however, the organization constantly asks for support in the form of a donation: "We are a non-profit organization that depends on donations to stay online and thrive, but 98% of our readers don't donate; they just look the other way. If everyone who reads Wikipedia gave just a little, we could keep Wikipedia thriving for years to come. The price of a cup of coffee is all we ask. […] Wikipedia is a place to learn, not a place for advertising. The heart and soul of Wikipedia is a community of people who work to give you unlimited access to reliable and neutral information ".
For now, Apple Pay support is being phased out across the globe. This means that you may see it now or later, although what matters is that you will still have the option to donate via the digital payment system.