Windows 11 Update 2022.
It is the name of the official update of the latest operating system from Microsoft, available starting today in over 190 countries.
Yes, but with what news? Actually several, created to meet four different needs:
make the PC easier and safer for everyone to use;
enabling people to be more productive;
making Windows the best place to communicate, create and play;
offer more safety, management and flexibility in the workplace.
If you're wondering what all this means to you, rest assured, we're getting there. Let's go in order and discover all the news of Windows 11 Update 2022.
Windows 11 Update 2022: the news
You will notice the first novelty practically immediately after updating: File Explorer now has tabs. Or cards if you prefer. This means that you will not have to open millions of windows corresponding to as many folders but just open new tabs, exactly as you do on the browser. A not indifferent convenience that Microsoft has decided to add to satisfy the numerous requests received from users.
Windows 11 2022 Update also brings with it an improved search, which should now allow you to reach anything from the file you were looking for to the settings you need on the fly. For example, just search for "mouse" to find the settings of this device on the fly, without wasting time opening the Settings and looking for the correct item.
Great attention is also paid to accessibility, as per Microsoft tradition. There are coming system subtitles, automatically generated based on any type of sound emitted by Windows 11; among the novelties also the possibility of control your PC with your voice and a new narrator that can read texts and web pages for you.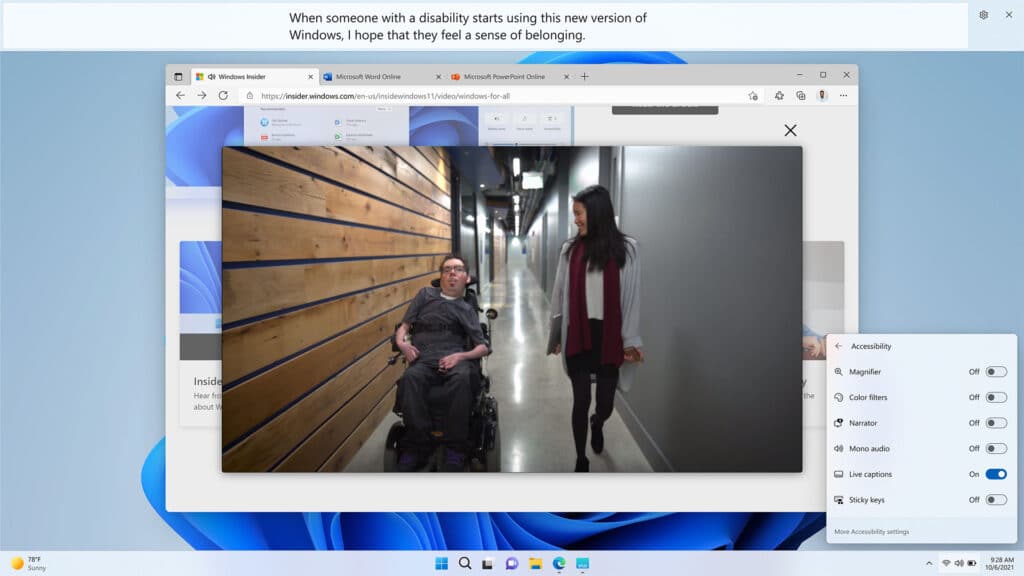 On the safety front, on the other hand, it comes Smart App control, that uses the cloud and artificial intelligence to analyze the software you install and determine whether it is more or less secure. This means that the operating system will take care for you.
To boost your productivity there are instead i layout di snap. Yes, that's right, they already exist. You know when you hover the mouse over the button to enlarge a window and he suggests a possible window arrangement? Well, they are the snap layouts and they are born to help you manage the space better. With Windows 11 2022 Update arrive new provisions, so as to provide you with even more versatility. However, it is not certain that you will see them all appear: the Redmond operating system analyzes the display and proposes solutions compatible with sizes and resolutions, so you will not find yourself with very small and unusable screens.
If you need to eliminate distractions, think about it Concentrationa mode that you activate by clicking on the calendar, in the application bar, and which activates Do Not Disturb, silencing notifications by deactivating the taskbar badges and displaying a timer that helps you focus and, at the same time, reminds you to take a break every now and again.
In the era of video calls come the new Windows Studio Effects which allow, among other things, to blur the background, eliminate external noises, maintain eye contact with the people you are talking to and stay correctly framed using automatic framing.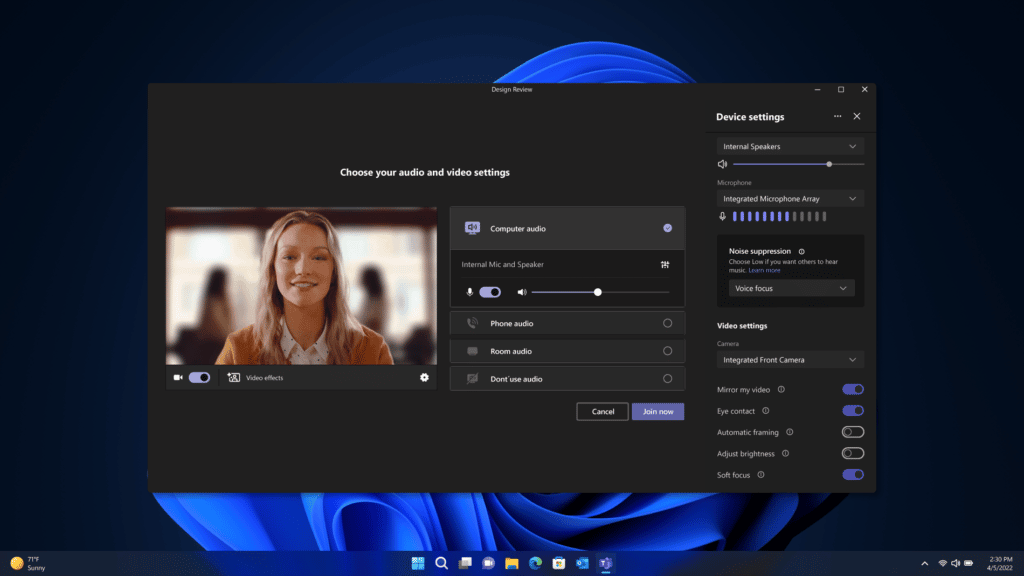 Con Clipchamp instead you can unleash your creativity. This is the new Windows editor, with templates, effects, music tracks and everything you need to edit a video without having special knowledge on the subject.
For the players instead they arrive performance optimization to reduce latency, Auto HDR and VRR for windowed games. And yes, now the games are not only those present on the Microsoft Store and within the Game Pass but also those from the Android world. With Windows 11 2022 Update comes 20.000 between Android apps and games, which add up to the already vast catalog of the American giant.
Finally, there is no shortage of news also for those who use this operating system in the workplace, such as Microsoft Defender SmartScreenwhich understands when you are entering your Microsoft credentials into malicious sites or apps, and the aforementioned Smart App Control, which is also available to businesses of any size.
As anticipated, distribution of the update begins today, September 20thand it will continue over the next few weeks so if you haven't received it yet, don't worry, just be patient.