Today Windows XP turns 20: a milestone in the history of licensed operating systems Microsoft. The longer-lived of the updates of the Redmond OS, has boasted many loyal users for years, both among enthusiasts and for business software. So much so that Microsoft has supported some versions of the system, launched the October 25, 2001, until two years ago.
20 years of Windows XP
The start of this millennium had a huge impact on consumer computing. Mac OS X arrived in a very short time, a few years after Steve Jobs' triumphant return to Apple, who then launched iPod redefining mobile technology. But an equally huge impact was the launch of the Windows XP operating system. A software product that has consolidated the excellent work done by the company with Windows 98 and 2000. A system with enormous success, that has brought many users online with products like Windows Messenger for chat and Internet Explorer 6.0 (which had 90% market share in 2004).
An operating system loved by enthusiasts and excellent for companies, which have continued to use it in the following years. So much so that despite the launch of Windows Vista in January 2007, when Microsoft XP ended support in 2009 even the 75,77% of Windows PCs in the world used XP. And in 2019, ten years after the end of official support (although more updates have arrived), still 1.81% of devices in the world were using XP.
In the late 1990s, Microsoft was working on two independent projects for its future operating system, Odyssey e Neptune. But the complexity of the project made them opt for one version on Windows NT, the platform on which Windows 2000 was also based. A similar but different experience for consumers and companies, with the arrival of the Home Edition and the Professional version (which among other things allowed access via remote desktop). But with a common interface and many shared features, such as having installed Windows Explorer as browser and package Office for office work.
It was with this operating system that Bill Gates' company established itself as the "standard of commercial computing". The success of Windows 95/98/2000 had brought the PC to all companies and many homes. But the qualitative leap of XP definitively consecrated success. Most people sailed with Explorer, chatted with Messenger, listened to music and watched videos with Media Player. Windows XP has defined the computing experience for countless people. While some users were looking for alternatives, there were millions of users of these Microsoft services around the world.
Furthermore, some details of the design of this system are still very much used, by Windows as by some Linux distributions directly inspired by XP. For example the double column of the Start menu and the arrival, with Service Pack 2, of the PC Security Center Windows: antivirus, firewall and Windows Update monitoring.
Windows programs and features become the standard for countless users and devour the market. So much so that theantitrust he had to intervene several times to force Microsoft to more easily present alternatives to the various software on its operating system. That was on the vast majority of computers out there.
Microsoft's best operating system?
The generation step compared to previous versions of Windows can be seen from the transparent icons, from the new Start menu and from classic wallpapers that anyone who worked or studied with a PC in the early 2000s certainly remembers (even if it was possible to use the old interface now called Windows Classic). But the practical differences are many and they have in common the attention to the user. Windows XP makes the computing experience easier and affordable for everyone, in different ways.
The most important of all is the disappearance (in most cases) of the "blue screen of death"That previous versions of the operating system had when it ran into a problem. The error reporting system replaces that troubling screen with a pop-up to send feedback to Microsoft engineers. But in general, Windows XP makes it easier to find solutions and harness the power of Windows.
The developers loved this operating system too. In fact, Microsoft launched the Visual Studio -NET, a software suite for programming in Windows. These and other tools to program with Visual C++ e Visual Basic have led to the birth of many programs for companies in recent years. So much so that some computer systems have continued (and in some rare cases continue) to use XP for business apps. Think that until 2019, eighteen years after its launch, Microsoft released some security updates for XP, which was used by some military agencies that had not yet rewritten their programs for Windows 10.
Subsequent operating systems have fueled nostalgia for Windows XP
After the launch of XP, which while not perfect was an excellent base for working and studying on the PC, Microsoft has made more than one false step according to many commentators. Or rather: many remain convinced that XP continues to be the best of the systems launched by Microsoft in this millennium. Windows Vista, in 2007, made the operating system slower according to many with too many graphical changes, unmanageable on old hardware. In 2009 Windows 7 brought a much snappier operating system, but with several graphical changes to accommodate the new touchscreen devices that many users disliked. The tiles in Windows 8 in 2012 they infuriated some users, who thought that Microsoft thought more about new smartphones and tablets than the needs of those who still work with PCs every day.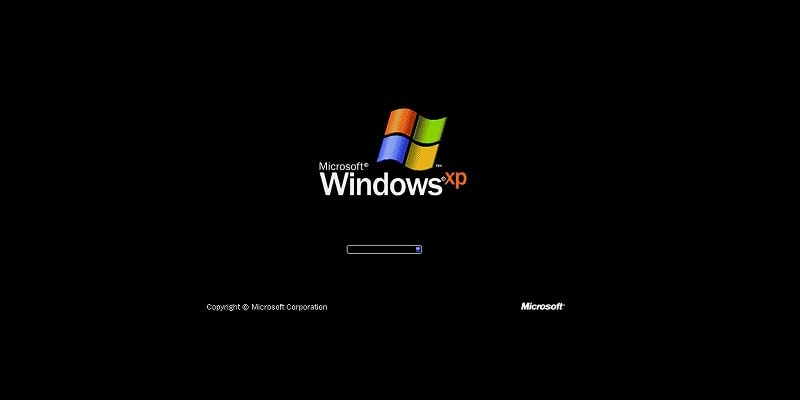 So much so that Windows 10 has turned around on many issues. As the classico menu Start (albeit with some changes compared to the times of XP). And also better integrations of the Settings in the old navigation that still remembers the one that debuted in 2001.
Making computer comparisons after 20 years can only be a rhetorical exercise: the tech world has changed completely. On the other hand, at the time there were no social networks, smartphones and not even Google. But the fact that Windows XP has resisted on the PCs of many users and that i design principles of that operating system, in some cases, still appearing in Windows (and in many Linux distributions) demonstrate the goodness of that OS.
Windows XP has led more than a generation to explore the PC world and get online. It has drawn a furrow in the terrain of information technology that no one has canceled yet altogether. If Windows 11 is even half as successful as its predecessor, within a couple of years it will be installed on every computer out there. Although we are sure that some stainless system with XP will resist also to this new generational leap.