During the last EICMA, the American company Zero Motorcycles had put on display the new Zero SR 2022 electric motorcycle, a model that starts from the base of the previous Zero SR / F Standard, which resumes improving in all aspects. Now the brand announces its arrival in Italy
At the time of the presentation, the Californian company had talked about a price of 19,300 euros. Now this has been slightly tweaked upwards (presumably due to the higher cost of materials), and the Zero SR in Italy (in Graphite colorway) you can buy it from 19,880 euros.
Those interested can already book a test ride in one of the brand's dealerships in Italy.
Certainly the cost of this "naked" electric is in line with what is undoubtedly its greatest rival, namely the electric Harley-Davidson LiveWire, which however is currently only marketed in the United States at a price of 20,067 euros ($ 21,999).
Zero SR 2022, what the electric naked offers that is about to conquer Italy
The powertrain of the Zero SR 2022 is characterized by the presence of the ZF 75-10 engine which in this specification it delivers 166 Nm of torque and an output of 74 hp (55 kW). Figures that bring Zero's electric motorcycle to a maximum speed of 167 kilometers per hour .
The bike is powered by a battery whose capacity is positioned in three possible steps through three versions. The first is called 14,4+ kWh and with a full charge it can offer a range in the city of up to 251 km. Optionally can reach up to 17.3 kWhthus extending the aforementioned range of 50 km, up to a total of 301 kilometers.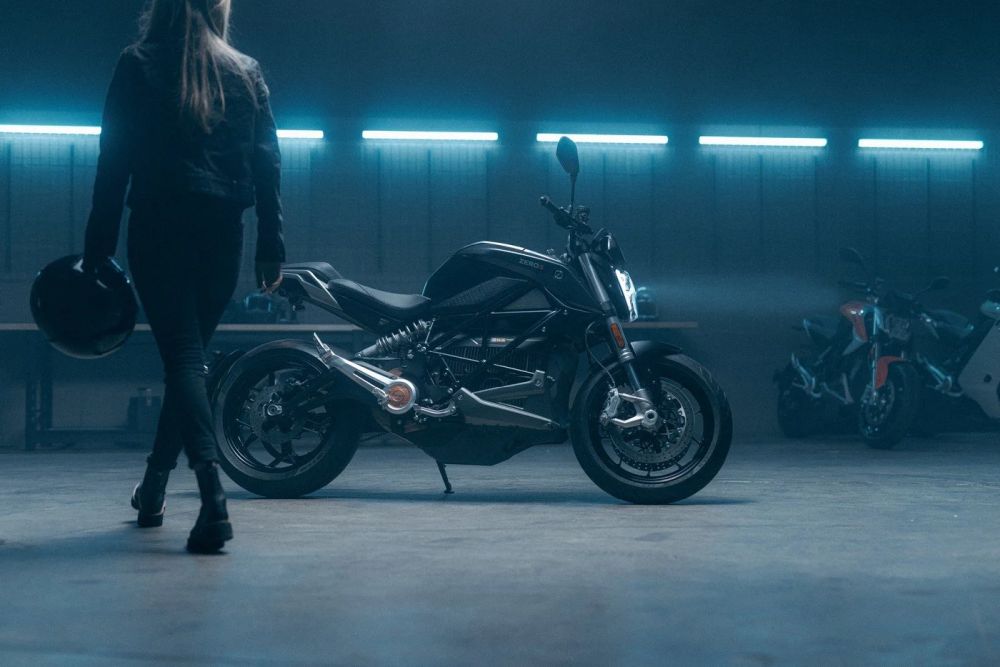 By accessing the Cypher Store via the website olZero's mobile app it will be possible to have some interesting additional modes available, including unprecedented battery management possibilities.
The brand offers the possibility to opt for a greater capacity through the Power Tank, an accessory (optional) which allows you to reach the 20,9 kWh. Thanks to the latter, you will get 64 kilometers more of autonomy, reaching up to 365 kilometers of use in the city, or 182 kilometers on fast roads (at an average of 113 kilometers per hour).
The Zero SR comes standard with a 3.0 kW charger that allows a charging time of 4.5 hours have the battery at 100%. Optionally, Zero offers (via Cypher Store) a 10% improvement to reach up to 3.3 kW and get a full charge in 4.1 hours with the same charger.
However, there is the possibility of equipping a fast charging module called Rapid Charger that Zero offers as an accessory. With this solution, the charging capacity can reach 9.3 kW and reduce the full charge time to 1.8 hours .