In this article we will see 10 very useful smartphone gadgets and we are sure that at least one of them you did not know. They are great ideas for technology enthusiasts to give as gifts, but also to give ourselves a gift! Let's see them together
By now we all have a smartphone and they are now very powerful tools that can perform the most disparate tasks and even think some make phone calls. But sometimes you don't feel the lack of something? That something that would certainly have made your day better? Well in this list you will find 10 of those something. There will be no bunny-shaped covers unfortunately, it was a difficult renunciation, but essential to be able to include many interesting products in this list of very useful gadgets for smartphones that you can also give away. Okay, we've been beating around the bush long enough. Let's get started right away!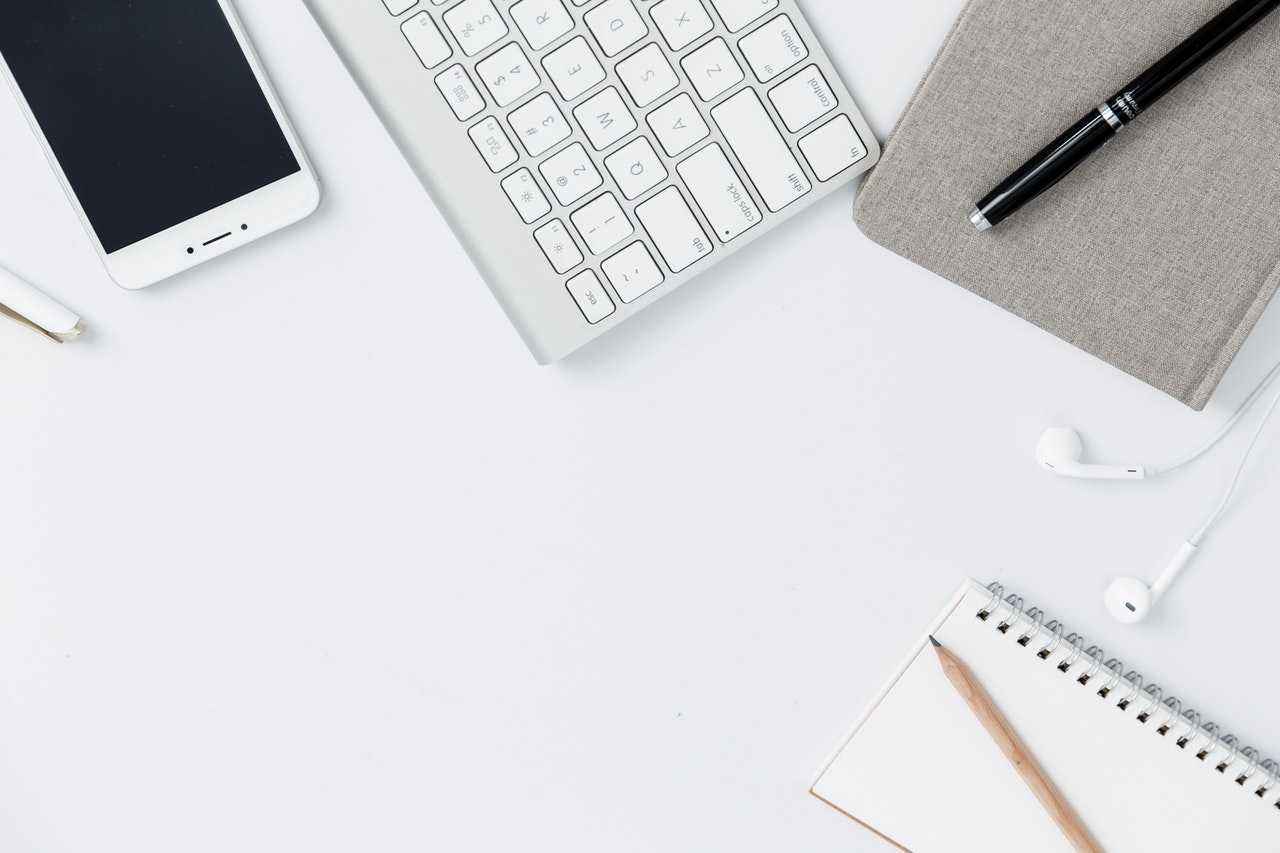 For the photographer | 10 very useful smartphone gadgets to give as gifts
Undoubtedly, modern smartphones have a very powerful and advanced photographic sector, especially in the top of the range. Today the focus is mainly on integrate lenses with different focal lengths ranging from wide angle and telephoto. However, the optical quality always remains limited in such a small space. In fact, the focus is largely on computational photography. And anyway we are talking about phones that are often top of the range with a cost of several hundred euros. But is it possible in some way to improve the quality of the cameras of our smartphones, even the top of the range? Yup! And with a few tens of euros. It is about simple kit of lenses to be applied directly on the main camera of smartphones and tablets if necessary. The results are truly remarkable and allow photography enthusiasts to explore this world in greater depth.
For pilots | 10 very useful smartphone gadgets to give away
Where do you put your smartphone in the car? I try to put it in the glove box next to the seat and at every bend it starts and slips exactly into the gap between the two seats. Sometimes you have to call the fire brigade to get it out. The smartphone is now our faithful driving companion because it works as a navigator or allows us to play music. But how uncomfortable is it sometimes to keep it within reach? In modern cars that have Android Auto for example, everything is simpler, but who has an older car? Well the solution is a nice articulated support. The one we offer you also has integrated wireless charging, but there are simpler ones on the market. It can also be used on the desk or anywhere else in the house. The second model, on the other hand, is simpler and more compact, but still functional.
For fans of cinema and TV series | 10 very useful smartphone gadgets to give as gifts
In your opinion, is it possible to combine the convenience of a smartphone with the cinema viewing experience? The answer is yes. For all those who are tired of watching series on 6-inch screens, but do not want to give up use on the go, there are the very interesting portable projectors. They fit comfortably in your backpack, purse or even in a pocket. They certainly won't have the quality – both in terms of brightness and in terms of resolution – however they are more than enough to enjoy a good TV series or movie with a completely different experience than traditional TV. The models we recommend are really compact. The first is Anchor Nebula, essentially a can of Coca Cola that projects HD movies, with integrated speaker and an integrated battery for 4 hours. The second is Prima Projector, one of the most compact and performing projectors available on the market. It connects in a second or can be used standalone and is the size of a powerbank.
For Gaming Enthusiasts | 10 very useful smartphone gadgets to give as gifts
Smartphone games are hugely popular. Simple, intuitive, always ready to use and oriented towards mass use. Of course we will all remember games like Clash of Clans or Ruzzle. But today increasingly complex titles are appearing on the smartphone world and close to what we see on consoles and PCs. Obviously not in terms of graphics, but gameplay. Let's think about the success that Battle Royale like Fortnite or PUBG have had on mobile devices. What is certain is that playing with the controls on the screen is very uncomfortable. But the solution is there! A nice controller to integrate into your smartphone like this one from Razer. This controller is a premium product with haptic feedback and zero latency thanks to the connection via USB-C. And then for the ergonomics and the long gaming sessions it is a real boon.
For hypochondriacs | 10 very useful smartphone gadgets to give as gifts
The COVID health crisis has taught us the importance of washing and disinfecting the objects we use. But do you know that smartphones, in general, are real calamities for germs? Being always with us in every environment from the bathroom to the bus, passing through public places of all kinds, germs and viruses of all kinds accumulate on their surface and proliferate as much as they can. Also, even if you wash your hands often and are careful, when do you ever wash a smartphone? A research conducted by taking samples on 50 smartphones has decreed that our little companions in life can accumulate quantities of bacteria up to 17 times higher than those found in public toilets. A little scary huh? Since you can't wash your smartphone with soap and water, we can use a very powerful germicide: UVC rays. They are obtainable at low cost and very effective. With a few minutes of irradiation it is possible to obtain theelimination of more than 99% of bacteria. And by the way, they also work great with other objects.
For cyclists | 10 very useful smartphone gadgets to give as gifts
We talked about motorists, but for cyclists? I don't think I've heard of a bicycle with Android Auto yet. Of course it is possible to buy expensive satellite navigators. But our smartphones can safely do the same job with the right app. If you like traveling by road, just use Google Maps, if you love the rugged mountain trails there are other similar apps like Komoot with thousands of trails and paths in the middle of nature. Indeed, having the smartphone at hand is also useful for listening to music or answering a phone call without necessarily stopping. Here because a smartphone holder for bikes is a very useful gadget!
For those who work on the table | 10 very useful smartphone gadgets to give as gifts
The smartphone can now offer us any type of content, from movies to TV series, to cooking or DIY video tutorials. Is exactly in these latter situations the hands are busy and cannot hold a smartphone. So here's the hunt for books, toasters and various equipment in order to keep it standing with poor results that usually result in a half-whipped cream. The solution is one of these stands. Simple, useful and able to hold both a smartphone and a tablet. You are ready to cook? But it can also be useful for reading or watching an episode of a TV series without risking carpal tunnel syndrome.
For the influencer | 10 very useful smartphone gadgets to give away
We all know a selfie addict, that person who takes out his smartphone every 5 minutes to immortalize his smiling face with you in the background that you scaccade. But how to further improve this magnificent picture? One of the fundamental resources for photography is light. Smartphones have a small sensor and need perfect light to make the most of them. In reality, computational photography works more and more miracles, but the natural light that filters through the window early in the morning, no CPU will be able to emulate it. However, we can try a simple and effective solution. It is a kind of clip applicable to smartphones and tablets, battery powered, which produces a soft light which will allow you to better illuminate your face. Good light works wonders!
For videomakers | 10 very useful smartphone gadgets to give as gifts
Now all top-of-the-range smartphones have outstanding video shooting capabilities, with 4K 60p and exceptional slow motion. Despite the excellent performance of the optical and digital stabilization systems, shooting "cinematic" scenes by hand is very often not easy. There is always a tendency to tremble, not to move smoothly enough or not perfectly straight. That's why, as with professional video cameras, there are practical gimbals for smartphones. These devices essentially tend to keep the smartphone in balance, ensuring stability and fluidity to shooting. The model we propose also integrates a series of very useful features such as smart tracking that allows you to keep the subject within the scene while the director moves. Really useful for those who want to shoot videos of a certain quality, and then it can also work as a selfie stick!
For adventurers | 10 very useful smartphone gadgets to give as gifts
Smartphones accompany us in every moment of our life, however they are fragile devices and hate water worse than cats. Bad news for those who love to venture underwater, among the rapids of rivers or simply in the mountains where showers are frequent. This simple underwater case is what all adventurers do: simple, cheap and really reliable thanks to the IPX8 certification which protects from diving up to 30 meters deep for a maximum time of 30 minutes. In addition, the high transparency also allows you to take discrete photographs, as long as you can manage the smartphone in certain situations.
See you next time!
We hope this simple guide has somehow helped you find a nice gift or just make your life easier. In any case in our mobile devices section you will find many guides, news and insights, see you soon!