Let's find out together which are the best cars for new drivers of 2020 and the limitations imposed by the Highway Code for correct driveability!
All new drivers, although they are eager to get behind the wheel and experiment with different types of driving, must deal with the Highway Code, which imposes rather restrictive constraints on the type of car allowed in terms of displacement e power / weight ratio. These limitations naturally concern the first year of driving.
In this guide we will try to help you choose the car model that best suits you, taking into account the Driving Limitations imposed by the Highway Code and at the same time by the most important features that a car can have, like the power, the comfort e i consumption. Let's analyze now the list of the best cars for novice drivers of 2021!
Best cars for novice drivers: the complete list
Also for this month, our selection of cars is reconfirmed as a valid guide, which will direct you to the best choice for your needs, allowing you to take home a good quality car that complies with the regulations set by the Highway Code for all. new drivers.
1 – Volkswagen Polo: from 13,950 euros | Best cars for novice drivers
At the top of our ranking of the 10 best cars for novice drivers is the Volkswagen Polo. Sedan 3/5 door with an overall length of 4.05 meters, the latest version of the Polo, which has undergone a excellent restyling, allows you to take advantage of all the features, especially multimedia, that we can find on cars of a much larger segment. What stands out to the eye are undoubtedly theaccuracy in finishing and the quality of the materials used. The trunk is also quite good, able to satisfy the common needs of a family, but it is not excessively large.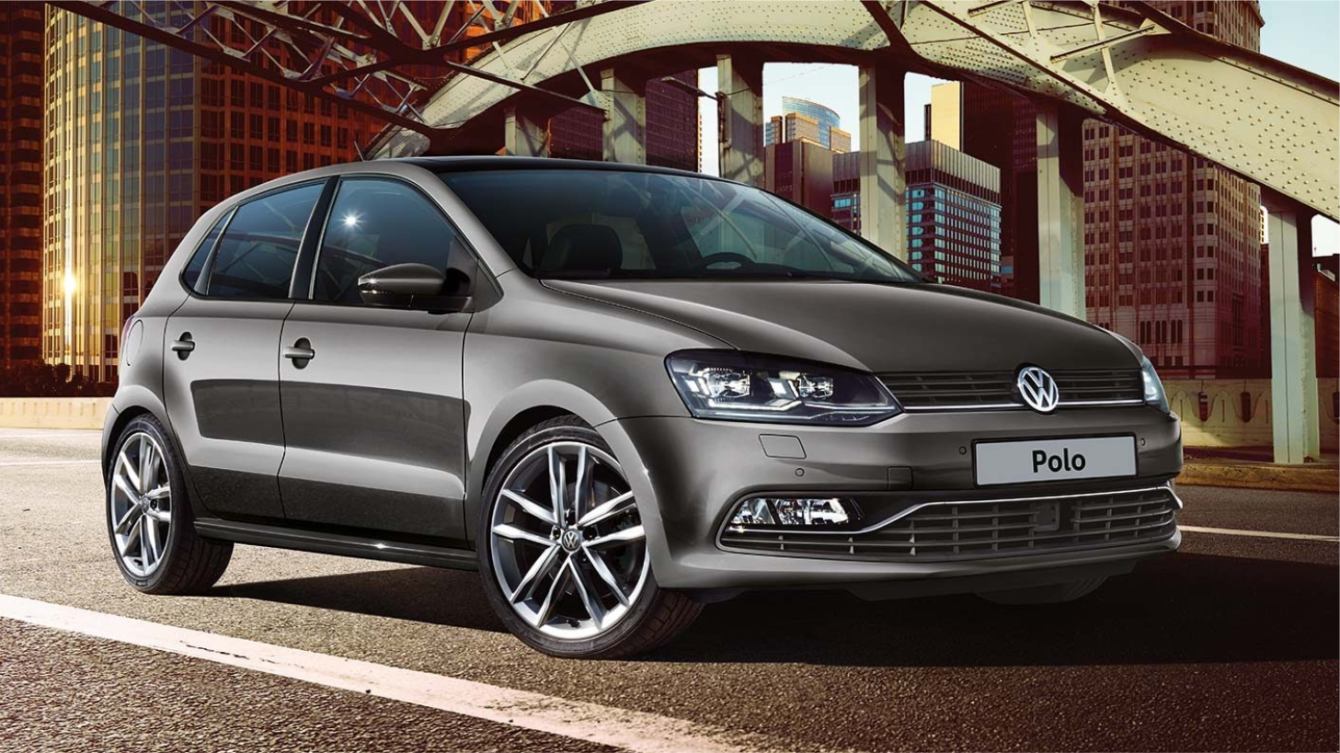 There are several engines available for novice drivers: petrol, diesel and combined petrol-methane. The basic model of the petrol features a 3-cylinder engine, 0.999 liters and 65 hp, which consumes little, on average 15 km / liter, and starts at 13,950 euros with the "Trendline" version, up to 18,150 euros in the case of the "Sport", with 80 HP and BMT (BlueMotion Technology). For lovers of diesel, on the other hand, the 1.6 TDI 4-cylinder can be with 80 or 95 HP and prices start at 17,300 and 19,850 euros respectively, but for super-equipped kits it is necessary to consider about 2,000 euros more. Finally, for those interested in long distances, in addition to diesel, the 1.0 TGI with a price of around 20,000 euros.
2 – Fiat Panda: from 11,550 euros | Best cars for novice drivers
The new Fiat Panda it is undoubtedly an excellent car to be considered among the best cars for novice drivers. With a length of 3.65 meters, 4 places to sit and a well cared for design, the Panda offers comfort and driving pleasure, disturbed only by a not very large luggage compartment for large families who prefer to carry a lot of stuff.
The engines granted to new drivers are the petrol 1.2 69 hp, typical of the "City Cross", "Pop" and Easy "versions, and bifuel with LPG and methane, which surely allow you to save a lot on long journeys. On the other hand, the 1.3 MJT turbodiesel should be discarded, which certainly offers excellent torque (200 Nm at 1500 rpm), but exceeds the limitations set by the CdS for novice drivers.
3 – Ford Ka + 1.2 70 HP: from 10,500 euros | Best cars for novice drivers
In third place of "The best cars for novice drivers" we find the Ford Ka+, a little big car, which focuses on substance without making us give up the prestige of a brand that has always been synonymous with seriousness and reliability. The aesthetics are positively surprising, in fact the Ka looks like one nice utilitarian 2-door with a youthful and jaunty style. The length of 3.94 meters also makes it excellent for those who often go around the city, without having to sacrifice space and habitability. The Ka is strictly derived from the old Fiesta, and from that car it takes many positive sides, including the five standard seats and a trunk that nevertheless maintains a good capacity, considering the type of car. The assemblies, materials and finishes are undoubtedly convincing and you have the feeling of being on a 'well built car.
Only the performance of the petrol is a bit disappointing: the engine, 1.2 liters 70 HP, focuses everything on saving and does not favor spirited driving. However it is available he diesel 1.5 95 HP, but prices go up by at least € 3,000 e it cannot be driven by new drivers. That said, the car still offers good performance, but let's forget burning shots: better focus on relaxed driving, which will allow to approach the 20 Km / l declared by Ford. This car, very honest and trustworthy, represents a smart choice that does not give up a premium brand. Pay attention only to the basic set-up, which does not include the air conditioning: better think about it if we often travel with family or with animals on board, perhaps in summer. We could take the opportunity to go upstairs and maybe even to choose a particular color, which can make a lot of money in terms of aesthetics and palatability. Of course, the equipment upgrade will not be painless in economic terms. As always, the advice is to think carefully about what is really needed in everyday use.
4 – Dacia Sandero: from 7,450 euros | Best cars for novice drivers
Among the main positives of this car there are certainly the generous dimensions and theyouthful aesthetics. Derived from the Renault Clio, the Sandero offers a habitability to proof of family and finishes now in step with the times and with a robust appearance. Driving safety, both active and passive, is also very good, keeping up with the competition and this is certainly not an aspect to be neglected. Inside the space for people both in front and behind is more than adequate, ditto for luggage and this makes this car also suitable for motorway journeys.
Speaking of the motorization for novice drivers, the Sandero can be chosen with the 75 HP 1.5 turbodiesel engine, while that a petrol is available with 1 liter displacement, 3-cylinder engine and a power of 73 HP.
5 – Skoda Citigo 1.0 Active: 10,290 euros | Best cars for novice drivers
A compact car with a decidedly compact size but a quality that is anything but cheap. There Skoda Citigoin fact, it shares most of the components with its "sisters" Volkswagen Up and Seat Mii, compared to which it can boast a more advantageous list price. In his 3.60 meters can host 4 people and a very modest amount of luggage, which can only increase significantly if we travel in two. Also, don't just settle for version a three doors, since it is also available a five starting from 10.800 €.
The engine three-cylinder, petrol-powered, with displacement of 999 liters and power of 60 CV, turns out brilliant and always ready: as usual we do not expect burning shots but we can still count on the right panache in every situation, even at full load, thanks to the lightness of the car. Internally the space is well organized and the particular shape of the body, very squared, does not create particular problems of habitability even for tall people. The quality of the materials is good, as well as the assemblies, and in general the interiors are presented with a very simple but pleasant style. Only flaw: if we want to listen to some music while we drive, we will have to buy the radio separately, for which we still have the standard preparation. Pay attention to special packages and arrangements: they can be very tasty but they do charge and could make you spend much more than expected!
6 – Lancia Ypsilon: from 13,600 euros | Best cars for novice drivers
Continuing in our ranking of the "10 best cars for novice drivers" we find the Lancia Ypsilon, car compact, chic e pleasant to drive. Elegant and practical at the same time thanks to the well thought-out design, this sedan is available with both three than with five doors and boasts a wide range of multimedia accessories.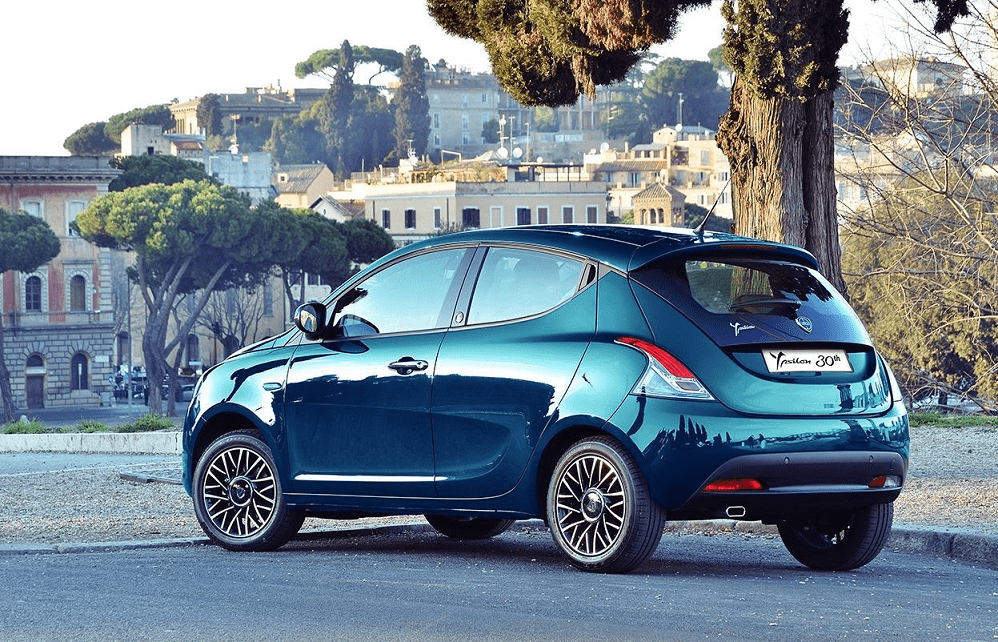 It is a highly recommended car especially for city and chaotic routes, as, thanks to its space-saving dimensions, It's handy and easy to park. But be careful, because the diesel model finds it difficult to regenerate the particulate filter in urban areas, so it is advisable to buy it with this engine only if you need to use it over long distances. Regarding the versions available for novice drivers, we remember those with petrol engines 1.2 with 69 horsepower, the 85 HP TwinAir Turbo with double fuel methane gasoline, the diesel 95 bhp 1.3 Multijet and a LPG, based on the 69 horsepower 1.2 petrol.
7 – Opel Corsa: from 15,550 euros | Best cars for novice drivers
In our ranking of the best cars for novice drivers of 2020, the new one could certainly not be missing Opel Corsa 5 doors, car agile, safety, pleasant to drive, characterized by a new design it's a perfect optimization of multimedia controls, perhaps the best in its category. The trunk has an ideal capacity for the common needs of a family, but of course not too large.
As for the engines for novice drivers, the only one available is the petrol with a displacement of 1.2 liters and an output of 55 kW (75 hp). THE consumption they are quite good, about 25 km / liter in mixed routes declared by the House.
8 – Citroen C3: from 12,800 euros | Best cars for novice drivers
Continuing in our ranking of the 10 best cars for novice drivers, we find the new one Citroen C3, characterized by a original look, which recalls the style of the Cactus, but with smaller and more comfortable dimensions for those who have to drive it in the city. The interior is also not bad, with the right space next to the quality some materials. For young photography lovers, the Connected Cam, that is a camera placed on the windshield and useful for sharing photos and videos on your favorite social networks. In addition, in the event of an accident, the Cam records the 30 seconds before and 60 after the crash.
The engines for novice drivers are the petrol, which provides a 1.2-liter displacement, with powers of 68 and 82 hp, and the bifuel petrol-LPG 1.5 with prices starting from 15,800 euros.
9 – Toyota Yaris Hybrid: from 19,950 euros | Best cars for novice drivers
Another car to consider is the Toyota Yaris Hybrid, which is the best-selling hybrid model in Italy and abroad. Characterized by a engine with positive ignition fueled by petrol and with power equal to 101 hp, also boasts a electric powertrain and their combined use allows you to travel 100 km with just 3.3 liters of fuel. The basic version is available at 19,950 euros, but a total of 23,300 euros can be reached for the "Red Edition", "Bronze Edition", "Blue Edition" and "White Edition" versions, that is the super-equipped ones.
With a displacement of…