Apple asked its suppliers to start production of the'27-inch iMaci with screen Mini–LED who wants to launch in the first half of 2022. The computer is expected to arrive in the spring or at the latest for the WWDC conference in June 2022.
27-inch iMac with Mini-LED display goes into production
The DigiTimes newspaper reports that orders have arrived from Cupertino to start manufacturing the components of the 27-inch iMac, which is expected to have a new design and a Mini-LED screen. According to some internal sources, shipments are in limited quantities. And they are expected to arrive at a third company that will assemble the parts in time for launch in the first six months of 2022.
Display expert Ross Young recently confirmed that the 27-inch screen of the upcoming iMacs should support ProMotion, allowing a variable refresh rate to enjoy i 120Hz maximum only when needed, like for games.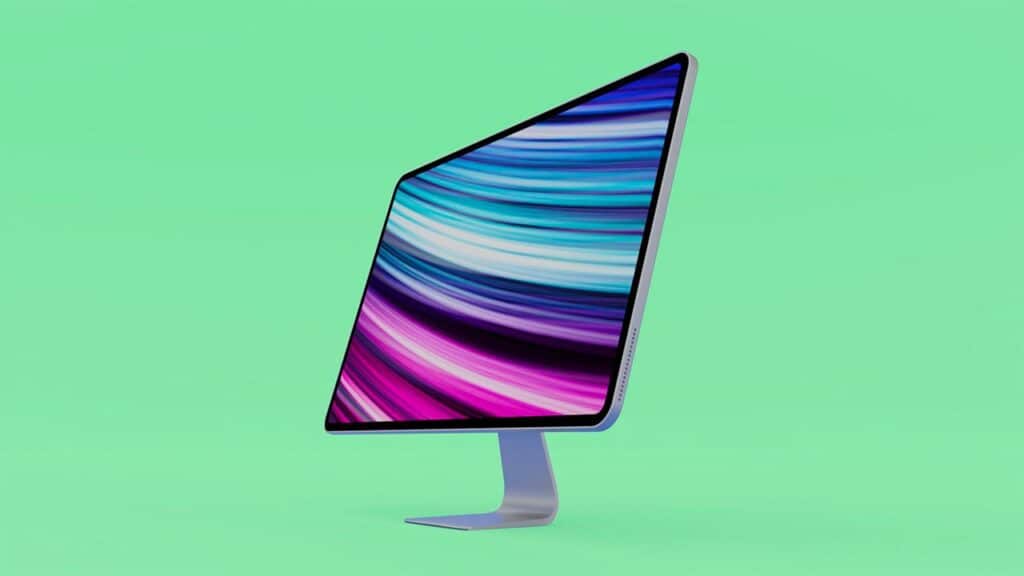 According to other reliable rumors, such as the leaker @dylandkt, the design it should be similar to the 24-inch model with Apple Silicon M1 chip launched this year by apple. However, this version should have less pastel colors and a little darker. Also, it should have i chip M1 Pro o M1 Max we've seen on the 14-inch and 16-inch MacBook Pros. We therefore expect the device to be able to call itself iMac Pro to stand out from the other. Although it remains possible that the Pro name is reserved for an even more powerful version. In fact, in addition to the 27-inch version there are rumors that they want the arrival of a 30-32 inch model, also with chips Silicon instead of Intel.
The information currently available on this device suggests it may arrive in the spring of 2022, or at the latest arrive together with the others Mac devices than Apple will launch in June during its developer conference. Before then there will certainly be more information available, we will keep you informed.