LAS VEGAS – It looks like a portable mirror and, technically, it is. Nuvelon Glow however, it offers something more: the possibility of go live on YouTube and Facebook or, alternatively, to record clips for later upload. But how exactly does it work? And who is this product dedicated to?
Nuvelon Glow: a mirror for your live streams
In the center of Glow we find a mirror. Or maybe it would be better to say two since it can be rotated so that it can be used on the one hand the 1x version and on the other hand the 5x magnification. But this is the traditional part of a product that integrates una camera HD with privacy switch and a small LED that indicates its activation e a LED ring along the perimeter of the mirror with the light that provides three different temperatures (3200K, 4400K and 5600K). On the bottom we have the buttons for use, a microphone, a 5 watt speaker, a motion sensor and the slot for the microSD; the back houses 4 inputs: the power supply, the USB port, the 3.5mm input for the headphone jack and the identical one for the microphone.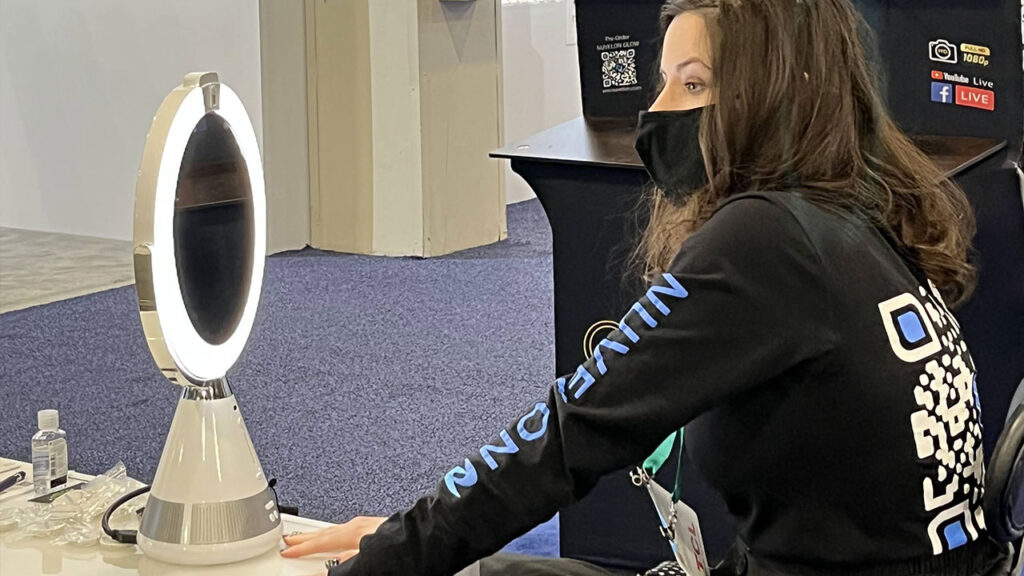 Nuvelon Glow allows you to record clips or go directly online on Facebook and YouTube, maybe to show the world your latest make-up or to explain how you recorded it. In the future it will also come the application to share posts and videos with your community.
Surely it is a product dedicated to a specific niche but we are curious to see it at work. Arrival is scheduled for the autumn of 2022.