If you are looking for the best mobile phone deals from August 2021, you have come to the right place. In this article you will find, in fact, for the various categories of interest, what we believe are the most interesting, convenient and complete offers, explained in detail. So let's get started!
Mobile phone offers: all the best for August 2021
Best mobile phone offer for Under 30s: WINDTRE Young 5G
Among the offers dedicated to under 30s we have chosen that of WINDTRE, call WINDTRE Young 5G. The offer, for only € 11.99 per month, ben offer 80 Giga per month, even on the net 5G, e unlimited minutes and SMS. They are also included 50 Giga to be used between 8 and the 15, from Monday al Saturday, within the program "It's EDU Time"To promote distance learning.
Is 80 Giga not enough for you? TO 14.99€ at harvest you can make them become 100, with more Unlimited gigabytes for social apps, chat, music, video, e-learning, maps and gaming, thanks to the offer Young+ 5G.
We report a cost of 10€ for the SIM and 6.99€ for activation. The offer is also of type Easy Pay, or by direct debit from a current account or card. The residual credit version exists, but at the same price it removes the 5G network, reduces the available Giga to only 40, and limit the SMS to only 200. More information available on the official offer page.
Best mobile phone offer for Over 60: TIM 60+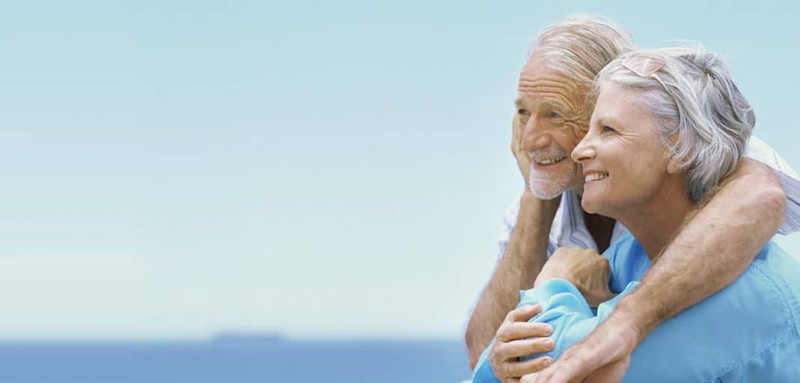 Among the offers dedicated to the over 60s, we have chosen that of TIM, that is to say TIM 60+. Don't be fooled that it only includes 6GB of data: it also includes unlimited chat traffic. WhatsApp, Skype, Facebook Messenger, iMessage and many more: all the most important apps for internet communication are available without limitations. Plus, to complete the picture, we have minutes ed SMS unlimited and the toll-free number for Doctor TIM Mobile, an assistance service to help you set up and use your smartphone.
In terms of costs, TIM 60+ comes 12,99€ per month, with an activation fee of 5€ if you choose to debit your credit card or current account. However, if you choose the unified fixed + mobile offer TIM Unique, the cost drops to just 9,99€ and the Giga become unlimited. More information available on the official offer page.
Miglior Offerte Junior: Shake Remix Unlimited Junior

We finish the mobile phone offers targeted to age groups with one designed for children under 15, for which we have selected the Shake Remix Unlimited Junior from Vodafone. This offer includes 20 Giga (unlimited for chats, maps and meetings), 300 minutes (unlimited to two Vodafone numbers of your choice) e 50 sms, all for just € 9.99 per month. In addition, the Child Protection from Digital Privacy&Security, to ensure total protection while browsing.
More information on the activation methods available on the official product page.
Best data-only offer: WINDTRE Cube Large Limited Edition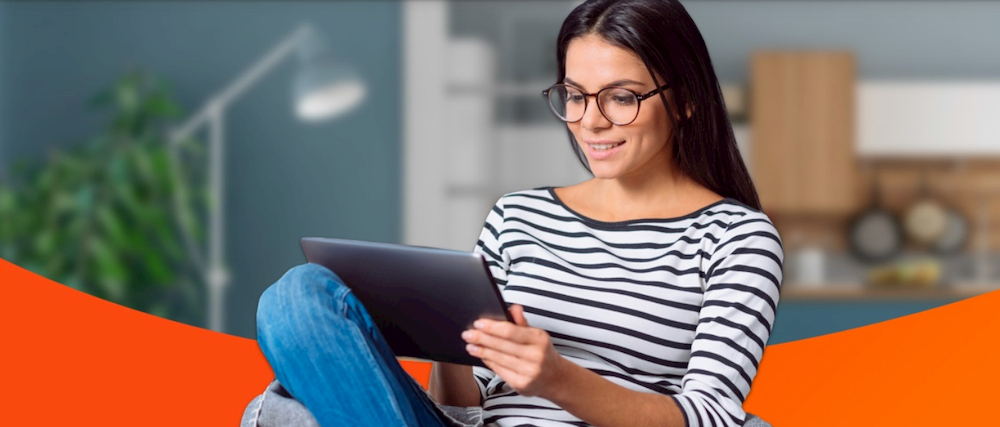 Do you need a data-only offer to use perhaps on a tablet with a SIM slot or a key? Then WINDTRE Cube Large Limited Edition Solo SIM is the offer for you! This is a promotion that, for yourself 12,99€, offers you, instead of the canonical 50, ben 100 Giga at the maximum speed of the WINDTRE network. And if you are looking for even a portable modem to maybe take you on vacation, the offer is available at the same price WINDTRE Cube Large Limited Edition, with even 150 Giga and the modem WebCube 4G + even.
Does 100 Giga seem too much and you want to save some alone? Then it could be for you Cube Medium, that for 8,99€ will guarantee you 60 Giga of traffic.
We remind you that the SIM-only offer is valid for the charge on residual credit, while the offer with WebCube is of the type Easy Pay, that is, it requires the association of a card or a current account. Among the activation costs we point out 10€ cost of the new SIM and an activation cost of 6,99€ for new customers only. More information on the official offer page.
Best mobile phone offer 'quality / price': iliad Flash 120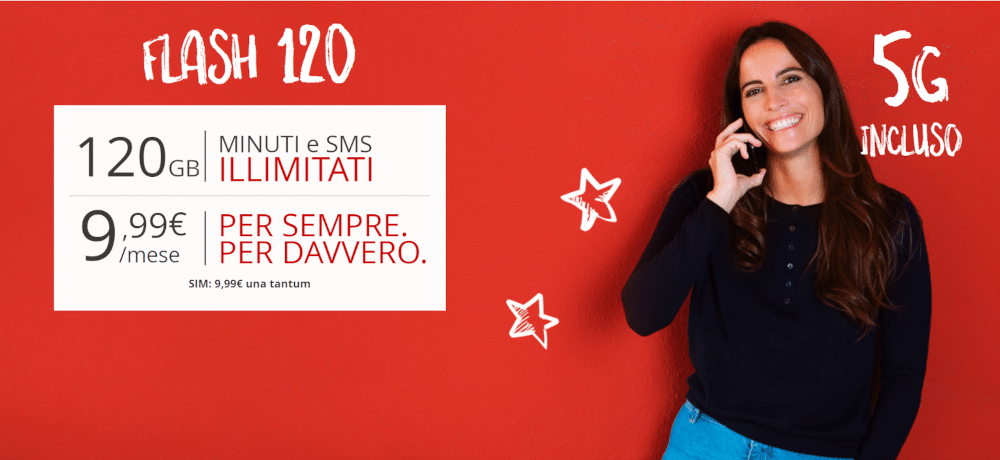 When it comes to mobile phone offers, it is difficult to precisely define the 'quality' of an offer: different users, in fact, have different needs and requirements, and will see the same offer with a different eye. To try to establish an objective criterion for this category, therefore, we used the parameter of 'cost per Giga'(the few unlimited offers have been excluded because, although in theory infinitely convenient, they also have a price that is often too high to interest those in search of convenience).
Strictly sticking to this parameter, this month's winner is the new one Flash 120 of iliad, which offers ben 120 Giga (also in 5G with 6GB when roaming in Europe) for only € 9.99 per month: just over 12 cents per Giga, so. Combined with these we also find minutes e Unlimited national SMS e international.
The offer will be available again for 11 days. We point out right 9.99€ one-off contribution for the activation of the SIM and we refer you to the official offer page for more information.
Best complete mobile phone offer: Vodafone Infinito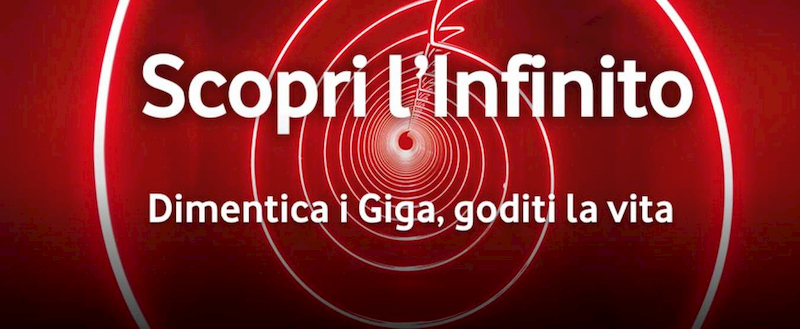 Speaking instead of the best complete offer, that is, the one that is able to offer you the most for your money, the winner is undoubtedly Vodafone Infinito. At the offer price of € 24.99 per month, in fact, it offers Giga (as far as 2 Megabits per second, also in 5G), SMS e unlimited minutes. We also have 1000 minutes e 1 Giga di roaming extra UE. If you need more speed, you can always turn to the other offers of this family, that is Infinito Gold Edition (€ 29.99 / month, up to 10 Megabits per second, 2 Giga of non-EU roaming) e Infinito Black Edition (€ 39.99 / month, maximum speed, 5 Giga of non-EU roaming).
We report the activation cost of 5€ (only if you hold the offer for at least € 384 of top-ups, otherwise 31€). We remind you that this offer, to cost € 24.99 instead of the classic € 36.99, is of type Smart Pay, that is, it requires you to associate a paper or a Bank account. More information available on the official offer page.