2021, just like 2020, was a difficult year for everyone due to the Covid-19 pandemic. One of the industries that have suffered most from the periods of forced quarantine is undoubtedly the videogame one, within which there have been severe delays in production. Even if the situation is progressively improving, the aftermath of the pandemic is still very much present, starting from the scarcity of next gen consoles available up to the new software releases, almost all very late. So let's take stock of all the video games postponed in 2021.
All video games postponed in 2021
There are so many video games that have been postponed during this 2021 and the reason is soon said: these are all those titles whose development began in full pandemic, when topics such as smart working and remote working, which took the gaming industry, like many others, totally by surprise.
Some titles have been postponed for a few months, while others will need even longer development times and will be released in 2022 or even in 2023. A situation that has also influenced the console next gen, in particular PS5, which is still practically unavailable months after its official release. Let's take stock of the situation.
God of War: Ragnarok
One of the biggest absentees of 2021 is undoubtedly God of War: Ragnarok, a title you have surely heard of even if you are not a fan of the Kratos saga. The sequel to the 2018 soft reboot was one of the most anticipated titles for 2021, but Santa Monica Studios announced via Twitter that the game will only arrive in 2022 due to various difficulties encountered during production.
In this specific case it must be said that the release of Ragnarok in 2021 was already considered unlikely the first time it was announced and his delay next year was news that did not surprise that much, also given the quality that has always characterized the series.
Hogwarts Legacy
Initially expected to arrive just this year, Hogwarts Legacy will only arrive in 2022. It is an action RPG set in the world of Harry Potter and developed by Avalanche Studios, a team with a career level behind them.
As expected, the game attracted the interest of all fans of the wizarding world right away, and remains one of the most anticipated titles coming next year.
Kena: Bridge of Spirits
Let's move on to Kena: Bridge of Spirtis, an action adventure title with puzzle elements with a decidedly peculiar style. This video game has been postponed several times during the year and its release date is for the moment set for it. 21 September.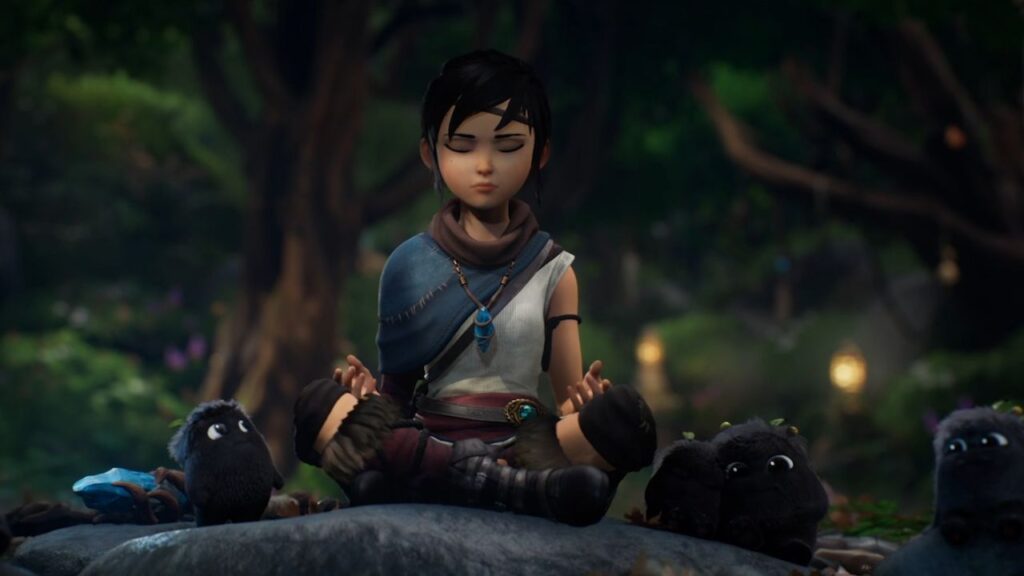 The developers explained that this is a necessary decision to refine the game on all platforms, a choice that we feel we fully agree with.
Prince of Persia: the Sands of Time
Remake of the first chapter of Prince of Persia, this title was supposed to hit shelves just this year, before being pushed back to date to be decided.
It is not clear if in the case of this historic Ubisoft video game the problem was Covid or the particularly detached welcome from the public, but what is certain is that in all likelihood we will only see him again in a very long time. Probably in a very different form from the first presentation.
Gran Turismo 7
The Gran Turismo series is one of those that have always been plagued by delays and delays of all kinds. It would have been strange then that, in times of pandemic, the next chapter of the racing game was not postponed.
The title was originally expected in 2021, but it has been postponed to next year complete with an official statement from Jim Ryan, CEO of Sony PlayStation, who explained how Covid-19 slowed development.
Diablo Immortal
Very fresh it is instead the postponement of Diablo Immortal to 2022, announced by Activision Blizzard during the past few hours. It is not clear whether the reason for this delay is due to the Corona virus or to the current situation that the software house is going through, including complaints for harassment at work and ongoing lawsuits.
What is certain is that Diablo Immortal, already received with a lot of skepticism a few years ago, does not seem to have an easy life.
Far Cry 6
The new Far Cry was originally slated to arrive this past February, a few months after its official announcement. The Ubisoft home shooter, however, was soon postponed to October 2021, due to various problems to be attributed to Covid-19.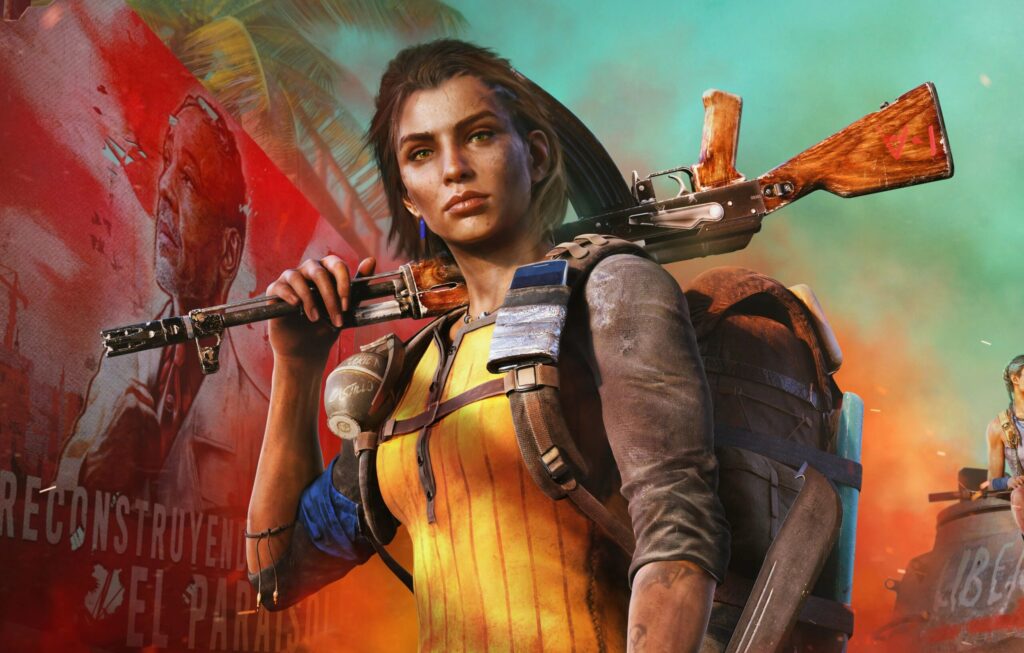 We haven't heard from the game in a while, and it's realistic to imagine it won't suffer further delays.
All the others
Beyond the video games just mentioned, they make up particularly noisy cases within the industry, there are many others, less noble and always initially planned for 2021, which will be postponed due to Covid-19. Here is a complete list:
Ghostwire Tokyo – postponed from 2021 to a generic 2022.
Cyberpunk 2077 DLC and nex gen – Free DLCs are expected to arrive by 2021, the next gen patch is a mystery.
Rainbow Six: Extraction – scheduled for 2020, arriving in January 2022
Skull & Bones – expected to arrive between 2021 and 2023 against a launch date initially scheduled for 2018.
Back 4 Blood – postponed from 22 June 2021 to 12 October 2021.
Dying Light 2 – the game is scheduled for December 7, 2021.
Gotham Knights – moved to a generic 2022.
Humankind – moved to August 17, 2021.
Need for speed – Initially scheduled for fiscal year 2022, it has been moved to the next.
Deathloop – out September 14, 2021.
Digimon Survive: expected to arrive in 2019, now expected for 2022
Pragmata – Scheduled for 2022, will be released in 2023.
Riders Republic – scheduled for September 2, 2021 and has been moved to October 28, 2021.
The King of Fighters XV – Scheduled for 2021 and now scheduled for the first quarter of 2022.
The Lord of the Rings: Gollum – Scheduled for 2021 has been postponed to a generic 2022.
Vampire: The Masquerade – Bloodlines 2 – There are currently no release dates planned.
Lego Star Wars: The Skywalker Saga – Scheduled for spring 2021 and currently without a new release date.
Warhammer 40,000: Darktide – Scheduled for 2021 and now scheduled for spring 2022.