Good news for Apple users. The Cupertino company, in fact, has already made available on the App Store two new Apps created exclusively for Apple Watch Ultra"Siren" e "Depth". A somewhat incredible novelty, considering that Apple's smartwatch will be launched next September 23.
Depth and Siren: Apple makes apps available for Apple Watch Ultra
Apple already makes available on its App Store "Siren" and "Depth", two exclusive applications for Apple Watch Ultra. Specifically, the Siren App is designed for emergency situations, in the event that users are lost or injured, so as to be able to report the position in which they are. By holding down the "Action" button on Apple Watch Ultra, the application emits a unique sound pattern of 86 decibelwhich can be heard up to 180 meters away. Conversely, the App Depth, as you can deduce, can be used during underwater activities recreational up to 40 meters deep: from snorkeling and free diving to a simple game in the pool.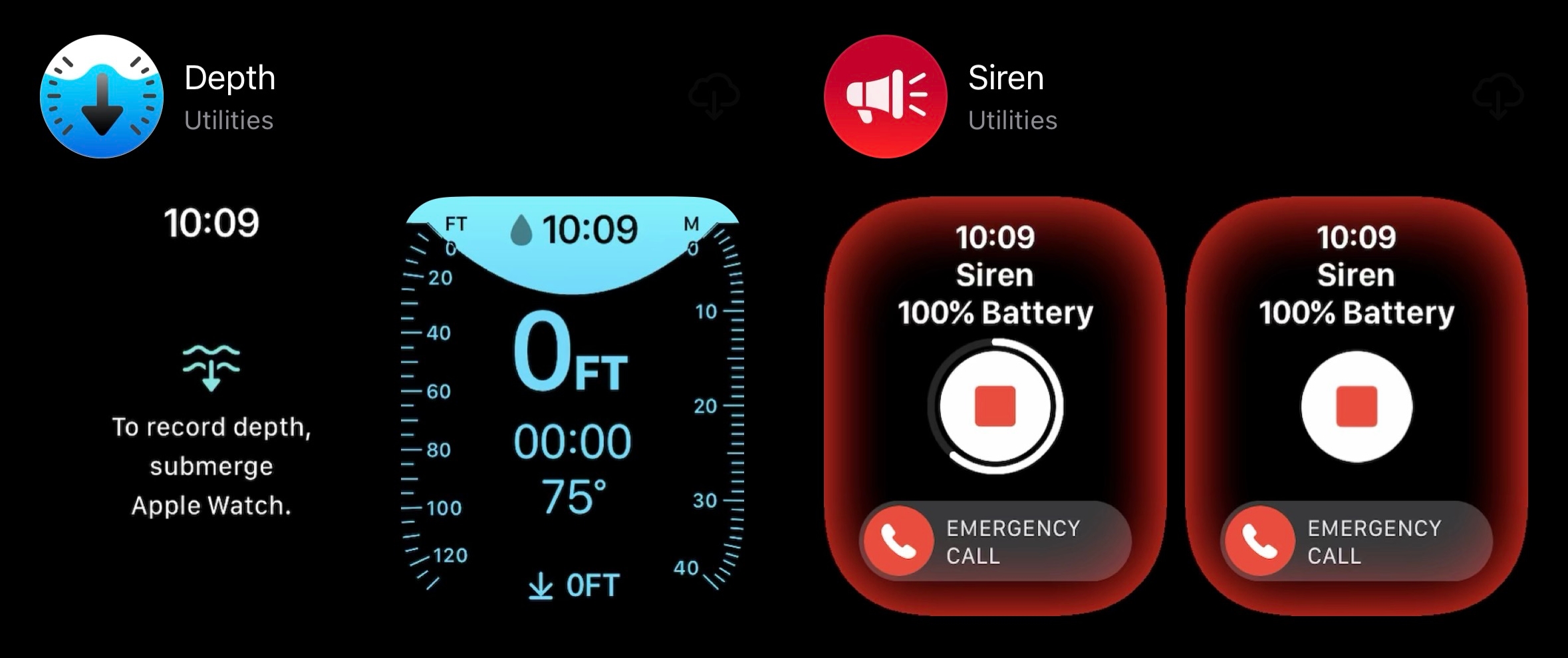 More in detail, the App Depth shows the current depth, the water temperatureduration under water e the maximum depth reached up to 40 meters. The application is interesting because it can activate automatically as soon as the Apple Watch Ultra is immersed in water, or it can be started manually like any other App. Seen from here, Depth and Siren are two applications of great use for users, especially considering that Apple Watch Ultra models will be released with the two applications already pre-installed. And if users want to delete them, they will have the option to later download them for free.