According to a new one patent Apple, in the future the screens of the MacBook Pro they may be able to automatically tilt to the best viewing angle. The document shows a device able to understand the position of the user when he sits in front of the MacBook Pro, automatically tilting the screen to always be in an ergonomic position.
Apple: here is the new patent for the MacBook Pro
"The processing system can be configured to determine the target position for the display portion – reads the patent application – The movement is based, at least in part, on the position of the object in the image to ensure that the system activate the hinge mechanism to move from a starting position to the target position. "
The image this excerpt refers to is the following: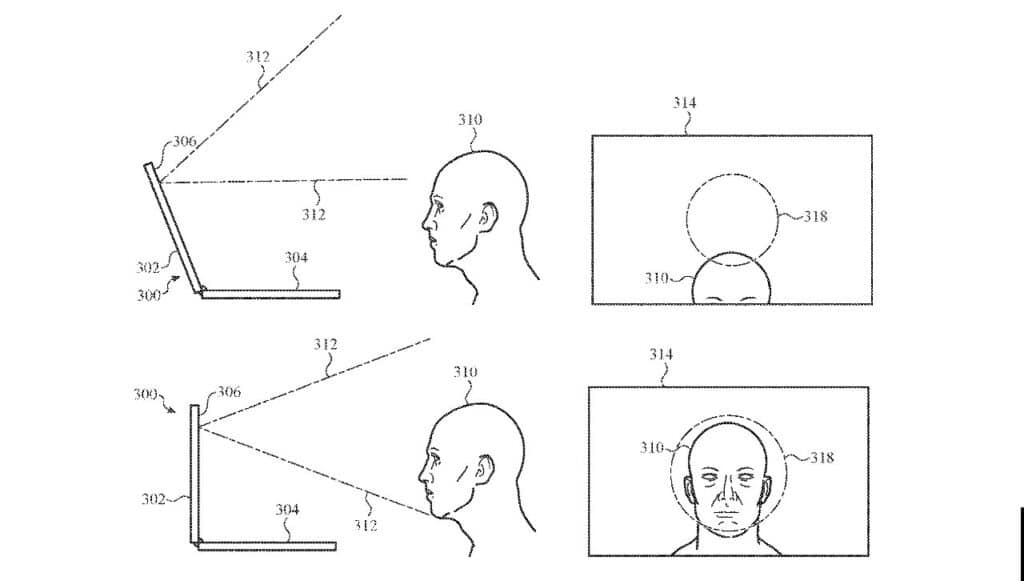 If the screen can adjust itself while it's open like this, though, it also follows that it might as well open autonomously even when closed. Although the patent application focuses on how to determine the right positioning of the display according to the user's gaze, it is no coincidence that it also refers to "a technique for the automatic opening of a device".
Following this line of thinking, touch the lid of a closed MacBook Pro, or perhaps knocking three times on it, could cause it to open by itself. If you've ever had the pain of having to open your laptop screen with one hand busy, this feature might be for you.