Aprilia has signed a license agreement with MT Distribution for the production and sale of the eSR1 electric scooter
The new eSR1 electric scooter arises from a licensing agreement between Aprilia e MT Distribution, former licensee of automotive brands such as Ducati. MT Distribution makes eSR1 which, branded Aprilia, stands out in the crowded world of light electric mobility thanks to a very modern aesthetic and graphics which, in full racing style, give a touch of gritty sportiness.
Aprilia eSR1 electric scooter: main features
Light, safe and fun, eSR1 is aimed at those who want to move independently and with maximum practicality even in busy and congested metropolitan contexts. It is an alternative medium and eco friendly, ideal for taking the so-called "Last mile", from the car park to the final destination, or combined with public transport.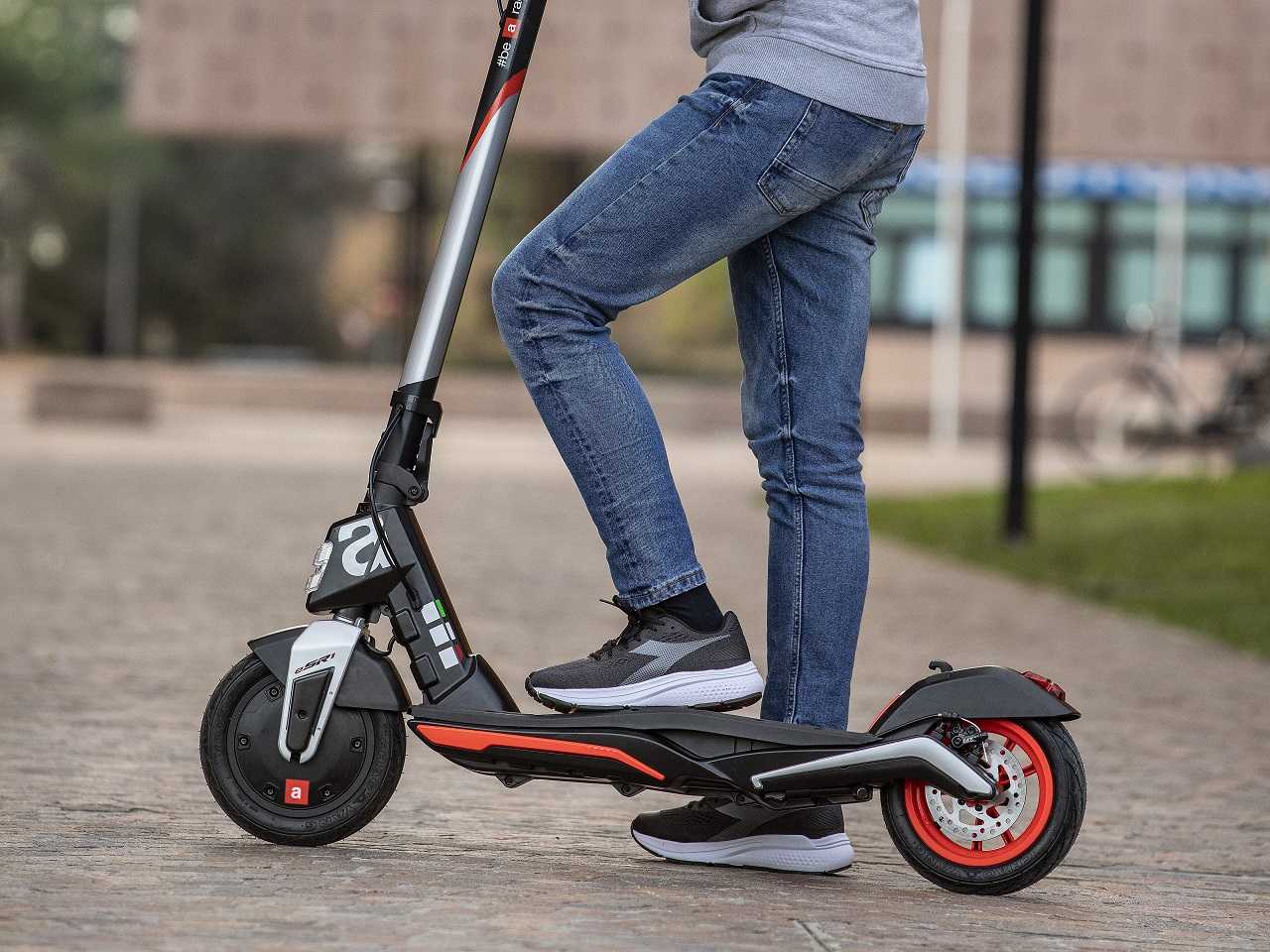 The scooter is powered by a brushless motor from 350 W, a solution that requires minimal maintenance and guarantees power to easily tackle road surfaces with many pitfalls, a frequent situation in the city where tram tracks, uneven or cobbled sections are encountered. The engine is powered by a 280 Wh battery, which with one charge allows you to travel up to 30 km. Designed for maximum ease of use, the eSR1 is equipped with removable battery for more convenient charging at home or in the office, but also to double the autonomy of the vehicle simply by carrying a spare battery.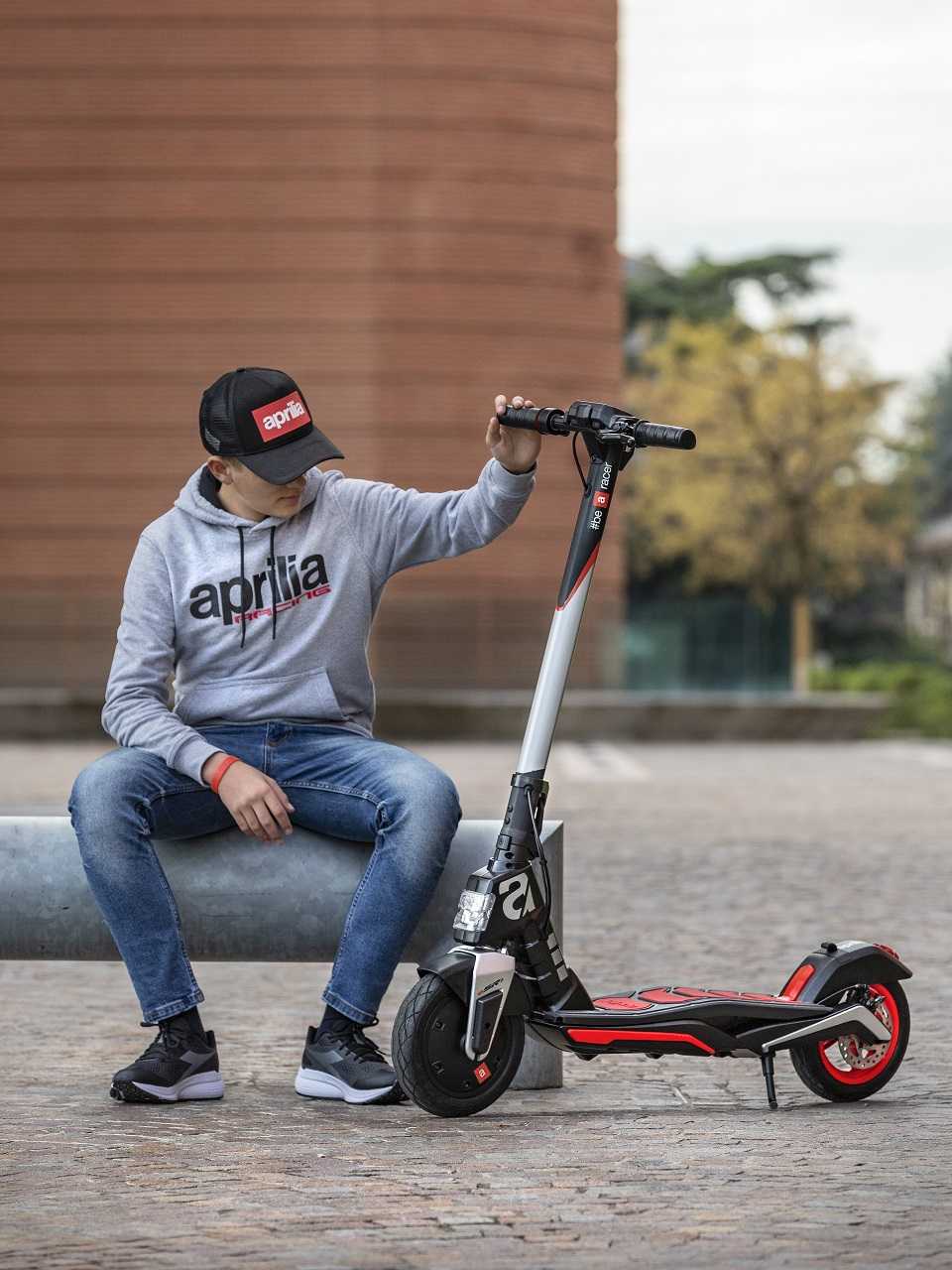 The drivers contribute to making the driving experience even safer and more comfortable large 10-inch wheels with puncture-proof tubeless tires, the very light magnesium alloy frame and the braking system, consisting of double front electric brake and rear disc brake. The equipment is completed by front and rear LED lights which ensure visibility in night driving situations or low light conditions, andlarge 3.5 inch LCD display integrated in the handlebar, through which it is possible to manage all the settings in a simple and intuitive way.
Price, availability and insurance
The eSR1 scooter is already available in preview and in a limited number of pieces in the main Italian Motoplex, the Piaggio Group flagship stores, and in other selected dealers. From January 20, 2021 it will be available in the best consumer electronics stores, in specialized stores and in the main online stores at the price of 659 Euro. The purchase of each Aprilia eSR1 scooter includes Family Protection insurance with AXA Assistance, one of the main players in the insurance market.
What do you think about it? Let us know in the comments and keep following us on the TechGameWorld.com pages where you can find the latest news and more.