Arduino has recently reached an important milestone for its Arduino UNO, the very popular development board, the ideal starting point to enter the world of electronics and coding. In fact, the company recently hit a record milestone for its listing. ONE has reached altitude 10 million cards sold recording a real record that confirms how the project represents a point of reference for millions of users all over the world.
Arduino UNO: record sales and limited series on the way
To best celebrate the achievement of 10 million units sold, Arduino has created a limited edition version: UNO Mini. The card is characterized by an exclusive black and gold color and also has a characteristic packaging that celebrates the success of the project in recent years. It is a limited edition and each unit is numbered and therefore unique. Note that UNO Mini also includes a USB-C connector. The price of the limited edition card is 40 euro. For more details or to complete the purchase, please refer to Arduino official store.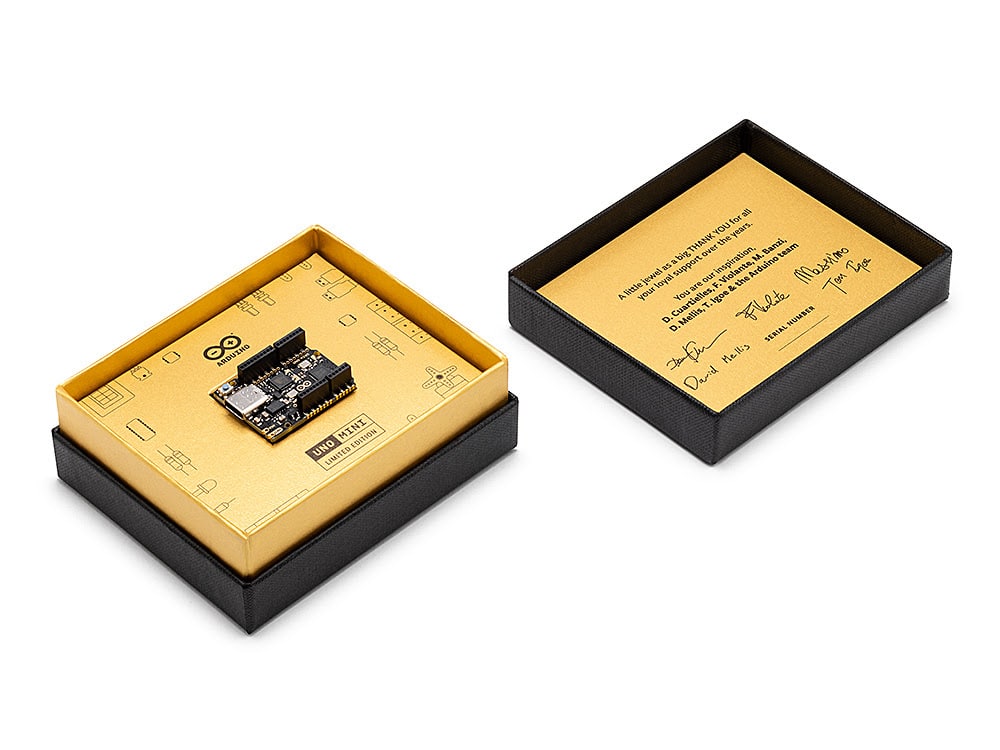 The company comment
Massimo Banzi, co-founder of the company, underlines: "Our values ​​are always the same; we create tools that empower people, help them create what they want while having fun in the process, and make technology accessible. Now we make better performing and more sophisticated products, but Arduino UNO is more than a product. It's an icon "