Announced during a streaming event entirely dedicated to Assassin's Creed, Ubisoft has revealed that the new Valhalla DLC will be theDawn of Ragnarok, a massive expansion focused on Norse mythology coming March 10th. It was precisely this content that insider Tom Handerson was referring to when he explained that a God of War-style DLC was on the way – let's take a look at what we know.
Assassin's Creed Valhalla: Dawn of Ragnarok
According to what was declared by Ubisoft itself, the Dawn of Ragnarok is configured as the most ambitious additional content ever developed by the software house and which should be on a longevity of about 35 hours. The story will be set in Nine Kingdoms of Norse mythology, with an impending threat of fire and ice weighing on the balance between them, probably embodied by the giants of their elements.
Given the ending of Assassin's Creed Valhalla it makes perfect sense to draw up a narrative line on these tones. If you have not completed the game we advise you to stop reading here, if you do not want spoilers, otherwise you will know that Eivor is none other than the reincarnation of Odino, and it is precisely from these details that the entire expansion starts, which will see the Father of the Gods fighting against the other divinities.
Since in the DLC we will play Odin himself, our arsenal will be quite large, including ice arrows, fire slashes and real spells to be unleashed on the unfortunate enemies that will block our way. That said, it's still Assassin's Creed, so in some cases it will be more useful to opt for one strategic approach based on stealth.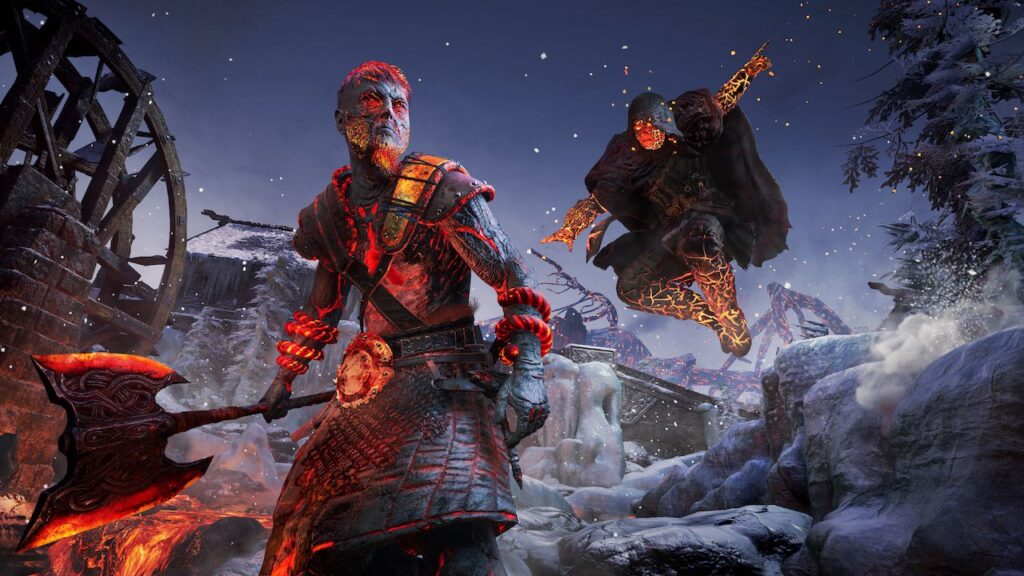 This expansion seems to want to have variety as its strong point, since it will allow us to travel through a surprising amount of ecosystems, and there will also be challenges, given that the presence of a location called theArena of the Valkyries, a sort of survival mode where we will have to take down enemies more and more powerful.