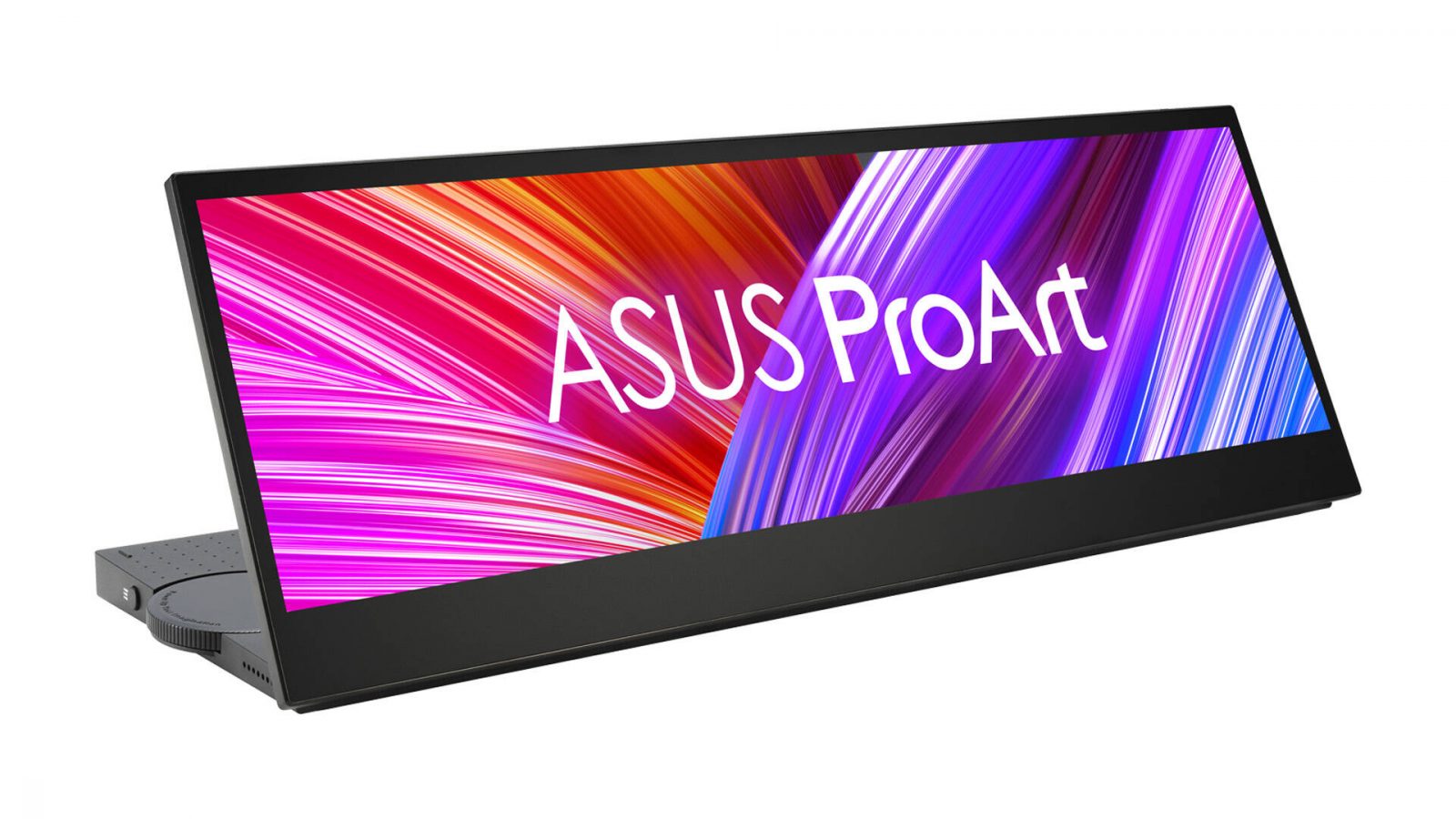 Today ASUS has finally announced the availability of its new ProArt Display PA147CDV
The company ASUS today announced the availability, by the end of September, of its new one ProArt Display PA147CDV. ProArt is a creative tool designed to empower "artists" and simplify creative workflows. It features a 14-inch IPS panel32:9 (1920 x 550), con 10-point multitouch e support for Microsoft Pen Protocol 2.0 pen.
Details on the new ASUS ProArt Display PA147CDV
This new little gem also includes the intuitive ASUS Dial and the customizable control panel for links to supported Adobe creative software. The panel is pre-calibrated to Delta E 2 and covers 100% sRGB and Rec. 709 color spaces for exceptional colors. The award-winning PA147CDV is well equipped to meet all the needs of the most "creative" people. It includes a mechanical kickstand specially designed for a perfect viewing and working position, as well as having an HDMI port and two USB-C ports. PA147CDV has an award-winning design, which has garnered accolades such as the Good Design 2021 and the Computex d&i Gold Award.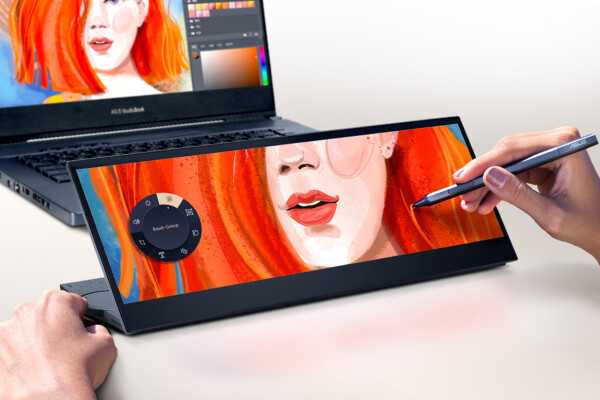 Unleashing "creativity" has never been easier
ProArt Display PA147CDV empowers content creators and helps streamline creative workflows both in and out of the studio. Users can connect the PA147CDV to a laptop for configuration a double screen and fine-tune their projects on compatible Adobe software via the ASUS Dial and Control Panel. Or simply, they can take notes or sketches with a stylus. The PA147CDV's customizable control panel focuses on the tools and functions users need, enabling quicker adjustments for a more efficient workflow. Furthermore, the mode split-screen allows you to view several applications side by side.
ASUS Dial
The new ASUS Diallocated on the left side of the base of the PA147CDV, is customizable and allows users to access various functions of the most used creative applications. Among these, for example, Adobe Photoshop, Premiere Pro, After Effects o Lightroom Classic. By rotating the ASUS dial, the user can select different tools or execute commands without having to navigate the toolbars or menus. Finally, the stylus holder Microsoft Pen Protocol 2.0 allows users to easily jot down or sketch ideas on the PA147CDV whenever inspiration strikes.
Exceptional colors
Thanks to the wide color coverage of 100% sRGB and 100% Rec. 709, ProArt Display PA147CDV delivers vivid images; ensuring deeper primary colors such as red, green and blue, as well as richer secondary colors. This creative tool is also equipped with exceptional color accuracy Delta E 2. This allows images to be accurately reproduced on the screen, allowing creators to see exactly what the final artwork will look like.
Additionally, the PA147CDV is factory pre-calibrated and subjected to Calman Verified to ensure industry-leading color accuracy. Each ProArt product is subjected to meticulous testing to ensure a homogeneous chromatic gradation and guarantee the best images.

Convenient functions
As previously anticipated, PA147CDV has a award-winning design, which has won awards such as Good Design 2021 and the Computex d & i Gold Award. The mechanical tripod patented has a smooth folding action and allows users to adjust the tilt angle to achieve perfect viewing or working positions. The PA147CDV can be placed on the desk for sketching or raised to an almost vertical position to view timelines in a video editing application.
Finally, to meet the needs of the most creative, numerous entrance doors are included. Due porte USB-C provide video input and power through a single cable, while theHDMI provides additional connection to various input sources.
Free Adobe Creative Cloud membership
Adobe products are essential for creative work in many industries. ASUS has tightened a partnership con Adobe to enhance creative workflows with the renowned suite of applications and services Creative Cloud. Each purchase of a ProArt Display PA147CDV in select regions includes a free three-month subscription to Adobe Creative Cloud with a maximum value of $ 238.47. This subscription gives creators access to over 20 applications, including Photoshop, Premiere Pro, and After Effects, plus 100GB of cloud storage. The Creative Cloud membership can be applied to a new or existing account and can be redeemed through the registration site. The redemption period ends on November 15, 2022.
And you? What do you think of this again ASUS ProArt Display PA147CDV ? Let us know with a comment below and stay tuned to TechGameWorld.com for more news and reviews from the world of technology (and more!).
The ASUS ProArt Display PA147CDV article comes from TechGameWorld.com.