The Asus ROG motherboard breaks new historical records. Just like tradition, the ROG Maximus XIII Apex sets 10 world records
ASUS Republic of Gamers (ROG) annuncia new world records marked on the board. Several overclockers have broken such records, again, a significant amount of records using motherboards ROG biggest Apex 13, this time obviously combined with the new processors 11th generation Intel. The words of Rauf (Team Alza OC), Swedish overclocker that got its hands on Asus' recent Apex:
The R&D teams of Intel and ASUS have done a truly amazing job enhancing the overlock capabilities on this platform. I wanted to get a result of less than 3 minutes and 40 seconds and it turned out to be really challenging. I had to push both the CPU and memory to their absolute limits. I actually did two runs at exactly 3: 40,000 before finally getting a score of 3: 39.953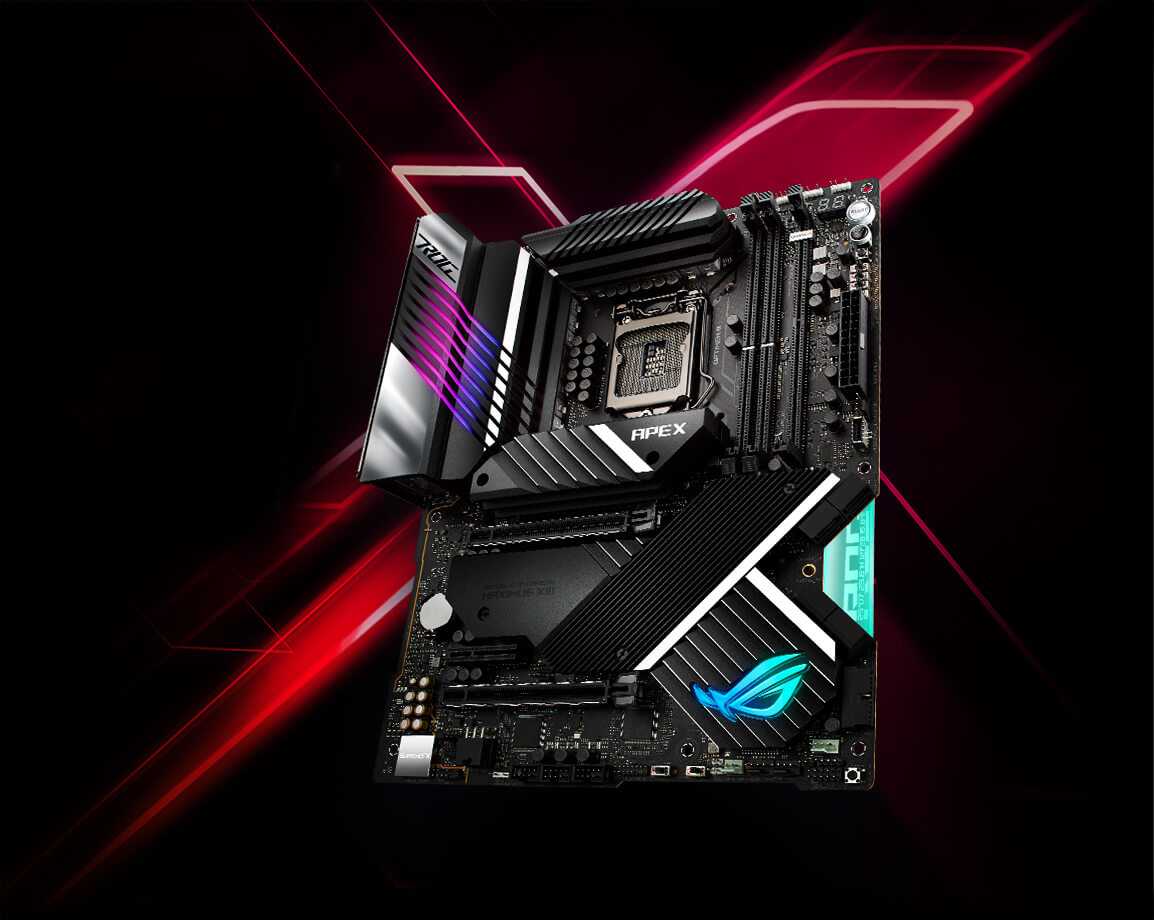 Asus ROG Maximus XIII Apex: the record-breaking motherboard strikes again
A brief summary of the records obtained;
Super PI 4-minute barrier broken: "Rauf" completed the benchmark Super PI 32M in less than 3 minutes and 40 seconds
Single-core domain: "safedisk" conquered i Geekbench4 and PiFast records while "elmor" brought an 11th generation Intel processor to 7307 MHz
Performance in 3D: "Rauf" and "OGS" took advantage of the platform's unlimited bandwidth to break a number of graphics card records
10 world records, 7 first places
Thanks to this generation of platforms, which provide everything necessary for overclockers, it has been possible to act on different parameters and push the Intel family processors to the maximum. They not only broke that record, but they managed to go much further. Several fans managed to break the four-minute barrier but whoever deserved the crown is certainly Tobias 'Rauf' Bergström who passed that milestone by over twenty seconds and also managed to earn the record for Super PI 1M.
When asked for the details of these records, he acknowledged the advantage offered ROG Maximus XIII Apex for memory overclocking and the impressive IPC gains offered by Intel's "Rocket Lake" processors. Among the different benchmarks that professionals working with ASUS have been able to bring to a new level, one stands out for its history in overclocking community, guaranteed by Asus.
The benchmark Super PI single-threaded has a history of twenty five years and seven years ago its 32M variant was completed in less than five minutes on a motherboard ROG Maximus V Formula. Since then, overclockers have released records that are getting closer and closer to four minutes, but crossing that limit seemed like an unattainable horizon, Asus points out.
Records can obviously be displayed on the HWBOT platform, and in the Asus ROG Maximus XIII Apex motherboard section. Rauf wasn't the only one putting his graphics card overclocking skills to work – the overclocking team "ALSO" equipped his ROG Maximus XIII Apex with multiple GPUs to get a couple of first places worldwide in 3DMark03. Other pros found a big advantage in the benchmarks, and during an overclocking session at ASUS headquarters, "elmor", "Massman" e "safedisk" harnessed the cryogenic capabilities of the ROG Maximus XIII Apex by spinning a Intel Core i9-11900KF at a core frequency of 7.3 GHz in LHe.
The same day the team turned to benchmarks and set single-core records PiFast and Geekbench4. "noizemaker" e "safedisk" they also showed the multi-core performance of Intel's 11th generation processors by taking first place globally in Cinebench R20, Cinebench 2003 and Geekbench3. In addition to the overclockers just mentioned, ASUS also underlines and thanks the importance of ours "Rsannino" (Roberto Sannino), "keeph8n", "Alex @ ro", "Fredyama", "Ike" e "Kavin".
If you want to continue to know the latest news from the hardware world, keep following us. Greetings from TechGameWorld.com.