After a modern and futuristic presentation for this ASUS ROG Phone 3, let's take a closer look at the device and its many peripherals. Mobile gaming starts from here
ASUS ROG Phone 3 was presented with great fanfare yesterday, with the aim of revolutionizing mobile gaming thanks to the high hardware capabilities and the numerous and exclusive peripherals. We have already seen its technical data sheet and we have just understood its potential, it's time to find out in a complete insight.
Build quality and aesthetics | ASUS ROG Phone 3
Metallic profile, square lines and a huge LED RGB on the back, this is the recipe for the newcomer. However, if on the one hand it is true that the leap from the aesthetic point of view was almost nil, on the other hand we must recognize ASUS for having maintained a stylistic consistency, slowly making these ROG Phones increasingly iconic. But be careful, do not make the mistake of mistaking this third generation of ROG as a simple copy and paste of the previous ones, we are in fact facing a refined device in all its forms.
Here then we find here also unique characteristics such as AirTrigger 3, with now also a motion sensor, the cooling system GameCool 3, which includes a completely redesigned 3D vapor chamber, and a wide selection of inputs. For the latter we even find ben 2 ingressi USB Type-C, which allow simultaneous operation of headphones and wired charging. Finally, let's not forget the system Aero Dynamic, for heat dissipation, now with a more sober and less flashy look.
Hardware | ASUS ROG Phone 3
So here we are at the juiciest aspect, what has always distinguished the ROG line, the hardware sector, which also this year can boast the best in circulation. In fact, we have the System on Chip Qualcomm Snapdragon 865+, with a 7 nm production process, accompanied by a maximum of 16 GB of RAM LPDDR5 type. Memories – needless to say – will be of type UFS 3.1, with a maximum capacity of 512 GB. On the connectivity front we then have the obvious presence of 5G networks and the standard Wi-Fi 6. These two, thanks to technology ROG HyperFusion, they can even work synchronously, thus ensuring optimal network stability. The collaboration with Dirac Audio for a more immersive sound experience.
But where will we be able to enjoy all this goodness of God? Obviously on a large panel AMOLED FHD+ from 6.59 ″, with a maximum refresh rate of 144 Hz and support for the HDR10 + standard. All this, with a front free from notches or holes in the display – an intelligent choice in our opinion – so as not to "invade" the current multimedia experience for any reason. To power this small 'nuclear power plant' we find a huge one 6000 mAh battery, no longer a record as it was last year, but certainly a welcome return.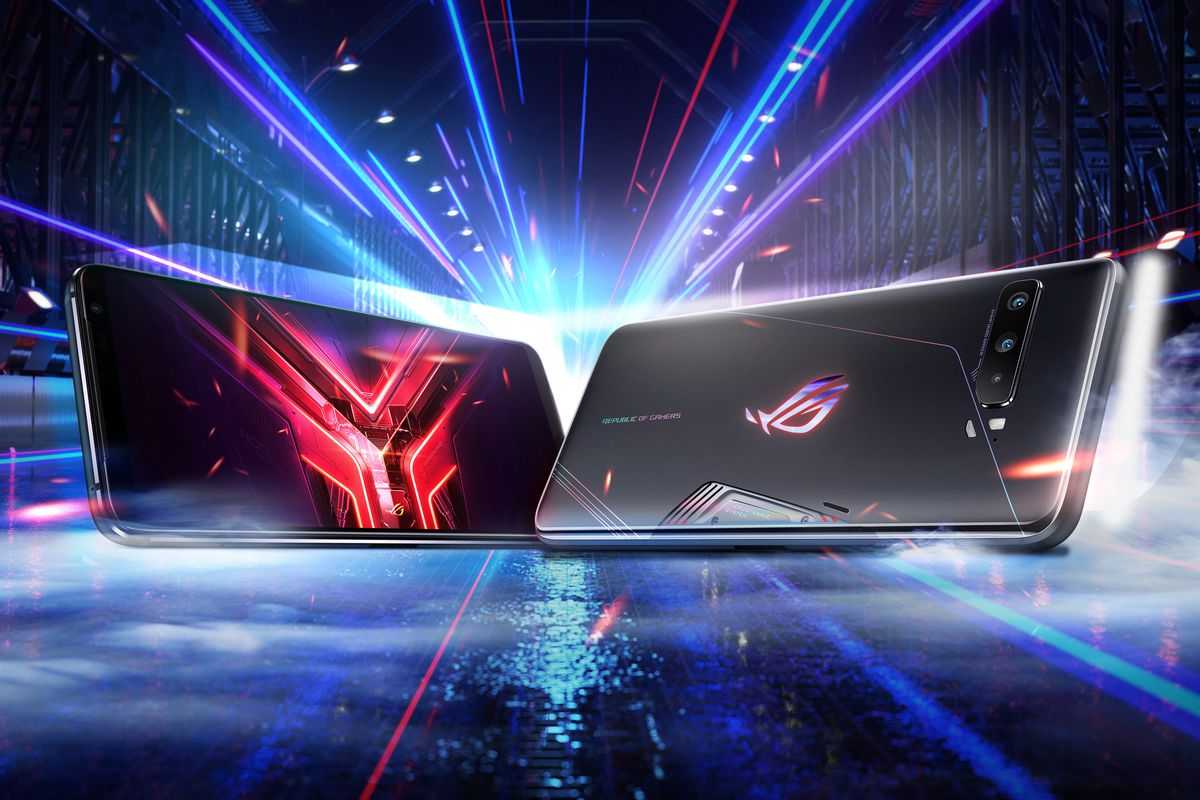 Software | ASUS ROG Phone 3
Moving on to the other side of the coin, the software, we find here a Android 10 customized with the brand new ROG UI. The latter, an interface very similar to the stock, which differs however for some substantial changes. Among all, the presence of X mode, developed with the sole intent of improving in-game performance, and which is now settable on many more parameters than in the past. Or the interface Armony Crate, able to intervene on a number of personalization options that are simply embarrassing (in a positive sense, of course). Finally, the possibility of applying third-party icon packs without the use of external launchers is interesting, in our opinion a further step forward towards enviable software flexibility.
Photographic section | ASUS ROG Phone 3
A mention is also necessary for what the photographic sector is, despite the category to which the product belongs. In fact, gaming phones have never made their strong point of this, but ASUS's effort to leave nothing to chance is still appreciable. Despite some lack in fact, see the OIS or the telephoto lens, the device can very well stand up to the comparison with the most famous tops, at least in acceptable shooting conditions. Software also comes to the rescue, in ways such as HyperSteady, which greatly improves the stability of videos. On paper, however, the smartphone comes with a 64 MP main room, a 13 MP wide angle and a sensor 5MP macro. For selfies, on the other hand, we will be able to rely on a single 24 MP cam, but we would not have minded a 3D face unlock system given the space available.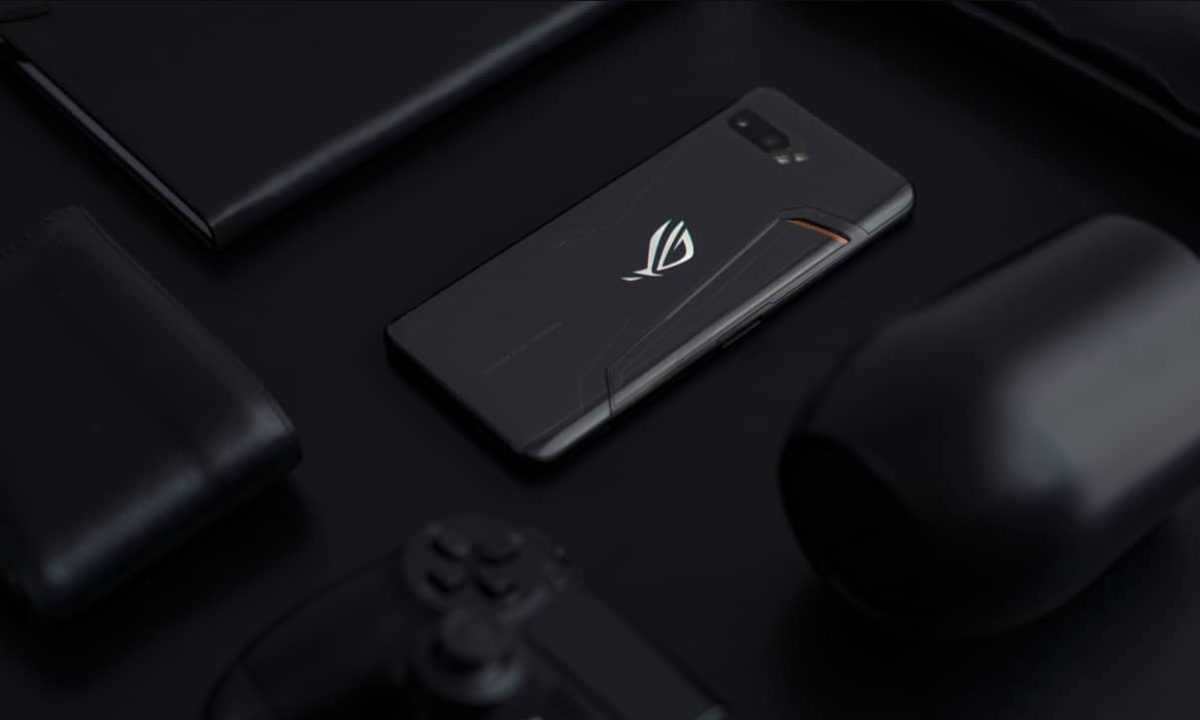 Peripherals | ASUS ROG Phone 3
Like any self-respecting gaming phone, even ROG Phone 3 brings with it a significant amount of accessories and peripherals. Among the most important innovations, certainly the ROG Cetra in-ear headphones (free if you buy the device now) and the external bluetooth keyboard ROG Falchion (with mechanical keys and long-lasting battery). We then have some returns, such as the Kunai Gamepad 3 or the Twinview Dock, which is a second screen to extend your content. In short, there is a choice for all tastes, which one to take is up to you!
Conclusions
ASUS is reconfirmed in our opinion as the queen in mobile gaming, and this smartphone is the full demonstration of this. The result of a path matured with the two previous generations, ROG Phone 3 will satisfy any type of user, as long as you have no problems with size or weight. Furthermore, considering the hardware, we find the list price for the basic version particularly apt (799€) given the trend of recent times. In conclusion, if you are looking for performance and long battery life with this ASUS ROG Phone 3 you will fall on your feet.
So, what do you think of the newcomer to ASUS? Will you buy it? Let us know yours below in the comments. To stay updated on this and other news from the tech world, stay tuned to TechGameWorld.com, the mobile section and our YouTube channel.