Best budget soundbars. Here are the fundamental aspects to take into consideration for the purchase, and the best models on the market
You will surely have lost yourself in the meanders of the countless proposals by hundreds of different brands Soundbar. Models, colors, powers, subwoofers and so on and so forth.
In this guide we will try to to clarify, rattling off all the various aspects. We will start by asking ourselves why it is appropriate to buy one, then we will go to understand what are the aspects and the features to be taken into greater consideration. Finally, to conclude with a flourish, we will analyze some in detail specific model which particularly intrigued us.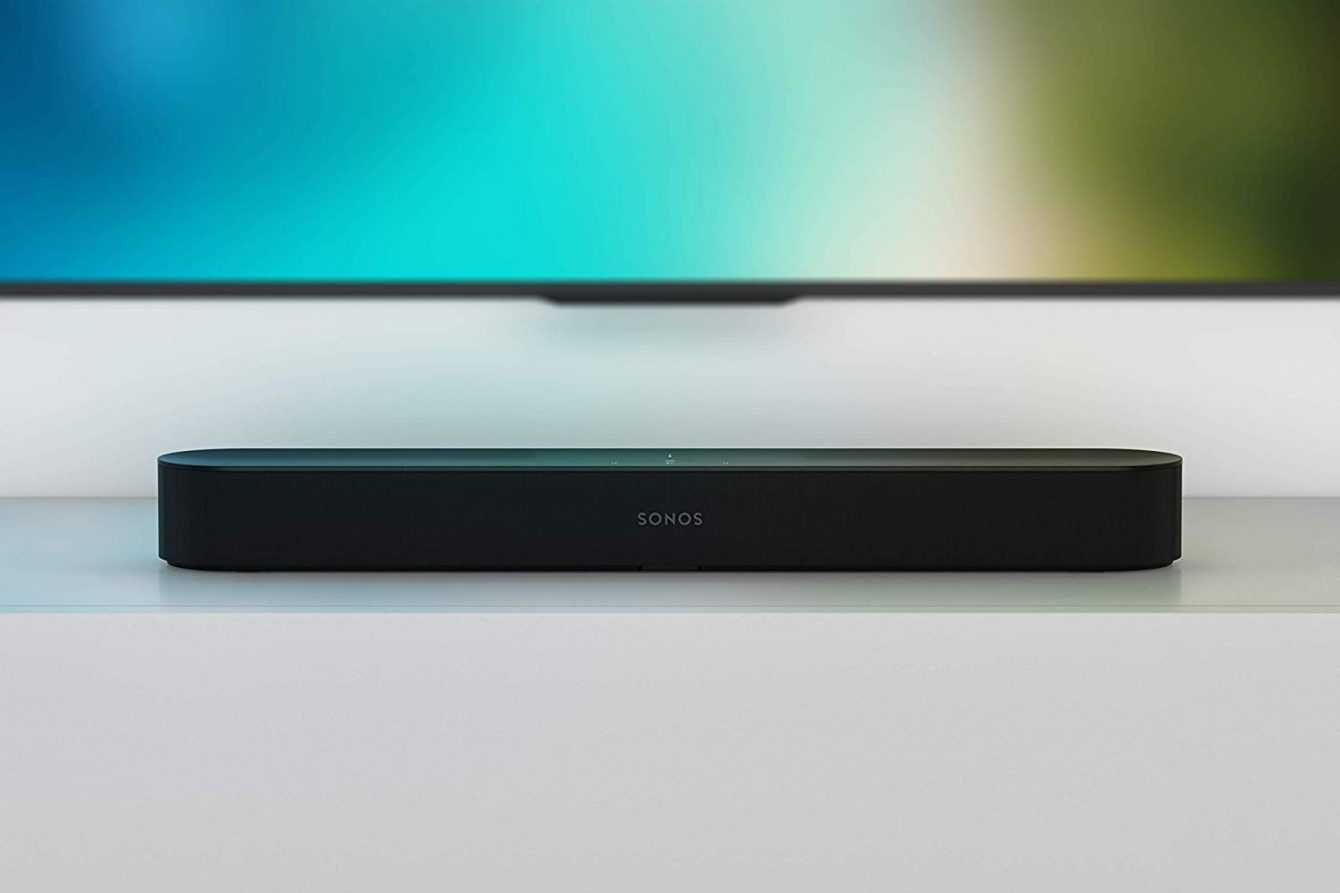 Best Cheap Soundbars: Why Buy One?
First of all, it is questionable why to buy a Soundbar. In this case the answer is quite simple. These products are devices capable of significantly raise the sound performance of your TV. As I imagine you will know, the televisions, despite being equipped with a proprietary audio system, they are unable to compete with dedicated audio systems. A dedicated audio device, in fact, in addition to guaranteeing a decidedly more immersive and convincing sound level will give you access to numerous other advantages.
Let's start by saying that almost all the new generation Soundbars have the almost total compatibility with all voice assistants on the market. The remote control, in this way, will be only a distant memory. Many dedicated audio systems also support streaming audio wireless through Bluetooth. They are also equipped with HDMI ARC, the classic HDMI, the optical cable and many other inputs. It will also be possible to connect the Soundbar to many other devices you already own and it will almost certainly be a worthwhile investment that you will hardly regret.
Not to mention the audio. Many devices are equipped with surround sound speakers, subwoofer and much more in order to guarantee a quality experience without compromises and without an excessive financial outlay.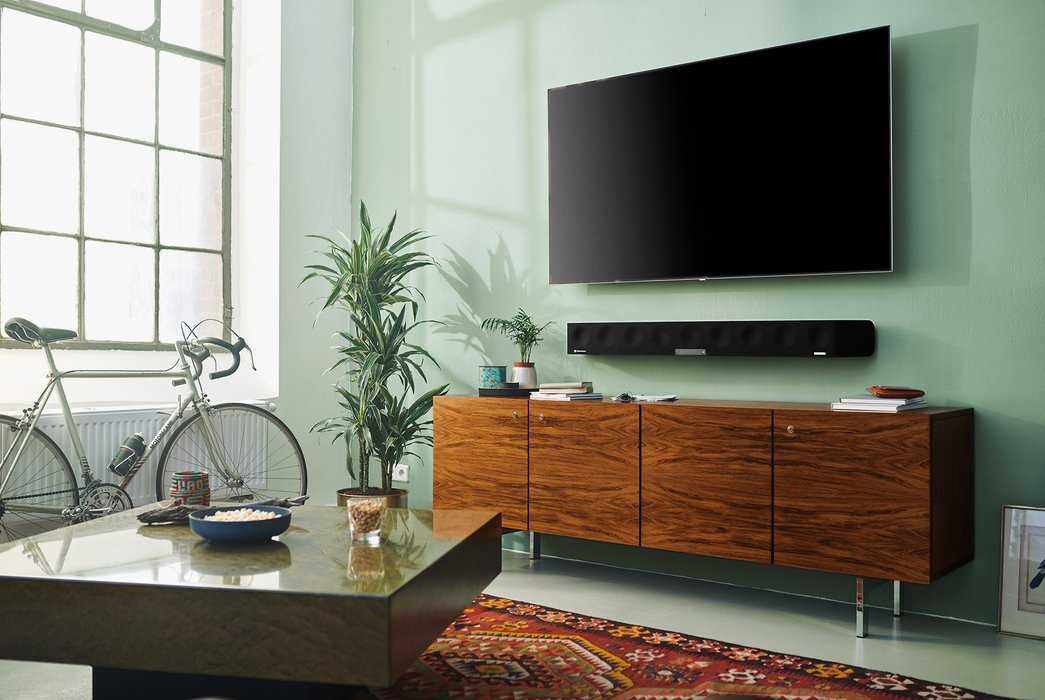 Best Budget Soundbars: What Features Should I Pay Attention To?
It is clear that those who approach the purchase of a Soundbar often find themselves immersed in a world as beautiful as it is complicated and misleading. But let's not get lost in further ado and let's see the characteristics to be particularly kept in mind to choose the best product for us.
Number of channels
The number of channels made available is certainly the initial choice. The most basic models are those 2.0 in which we find only the channel for the left and right speaker. Then there are the models 2.1 which also contain a subwoofer that supports the normal signal. Climbing up to 3.1, 5.1 and 7.1. From the 5.1 onwards, you enter the world of surround.
Standards adopted
Another important factor of choice lies in the standards adopted. Dolby Atmos for example it is a system developed by Dolby Laboratories for cinemas. However, this is a very coveted standard and only present in top-of-the-range models.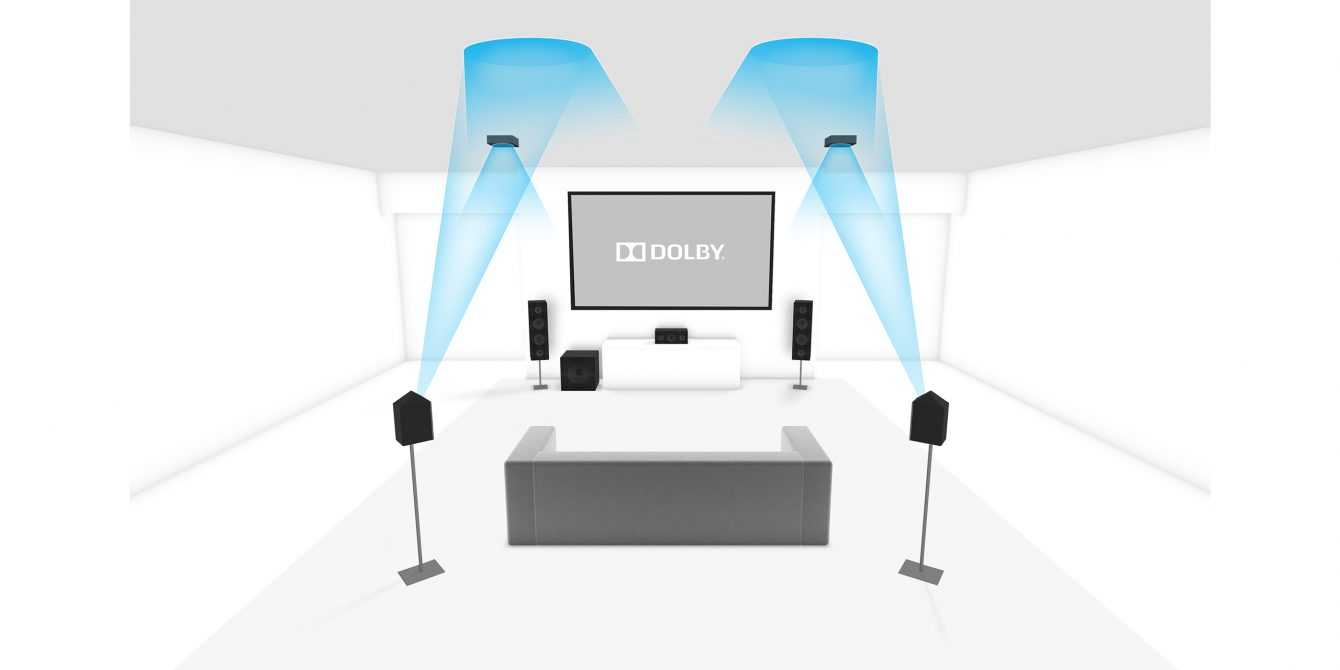 Connectivity and dimensions
It is always advisable to choose Soundbars that are overall in size equilibrate and prudent to those of the TV and the surrounding environment where you intend to place them. The connectivity, therefore the presence or absence of the Wi-Fi, whether or not integration with Amazon Alexa O Google Home. However, we assure you that even with a small budget, within € 350, you will be able to take home a convincing product with a safe sound performance.
Best Budget Soundbars: Recommended Models
Let's see below some models we selected that really impressed us. We would like to point out that not all of the products below have been personally tested by techgameworld.com. However, these are high-end products low / medium. It therefore adapts to all wallets, keeping one high quality standard.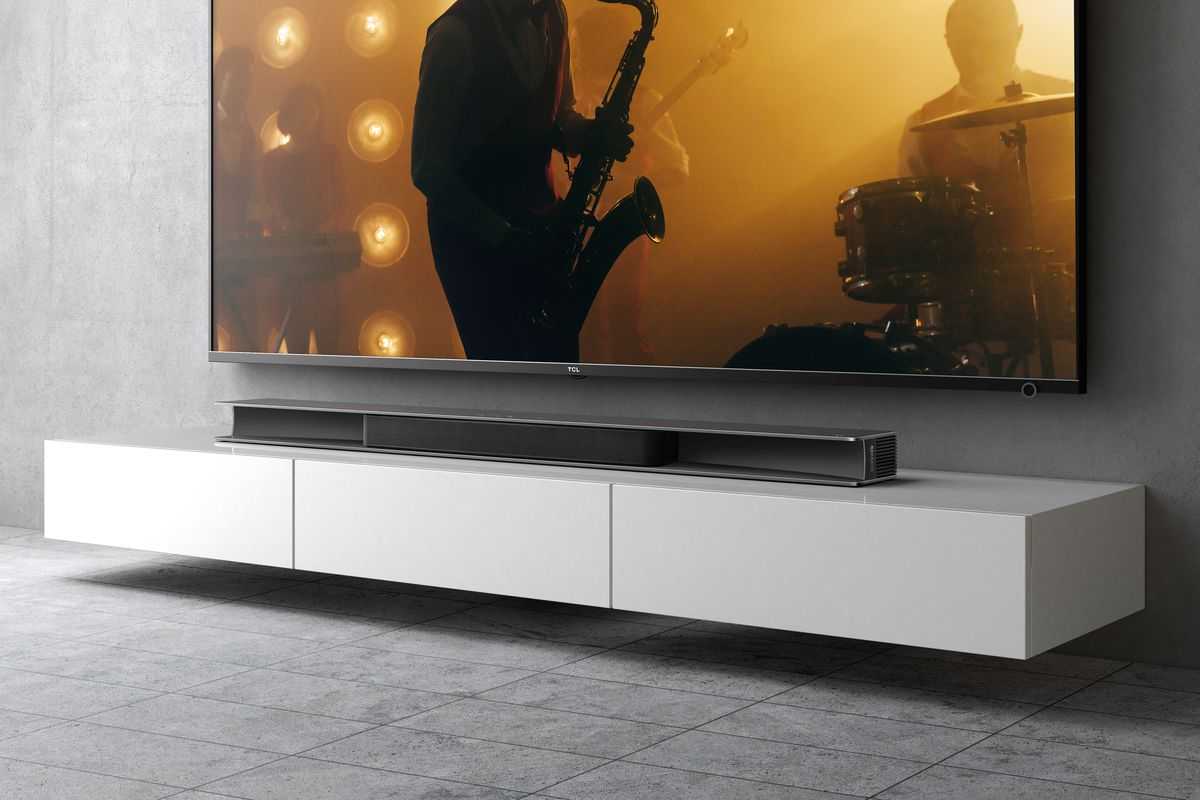 Panasonic SC-HTB488EGK
A model truly appreciated by most. A best-buy for many. It is a truly economical and performing solution. It is a 2.1 system with a 16cm cone and 200W of power. It supports Bluetooth, HDMI CEC and it also has a digital audio input. The AUX input is missing, and it is one of the few flaws.
There are five available diverse equalizzazioni and you can independently adjust the volume of the subwoofer and the Soundbar. Fair sound power e simple and intuitive installation. Ideal for 40-inch or larger televisions, compact and stylish – simply recommended.
Bose Solo 5
It is one of the most purchased and most successful models of Bose. It boasts a minimal design, very compact but at the same time elegant. Power of 30W and connectivity Bluetooth which allows it to be easily associated with a smartphone to listen to your favorite piece. There is also the optical cable, coaxial cable and output AUX da 3.5.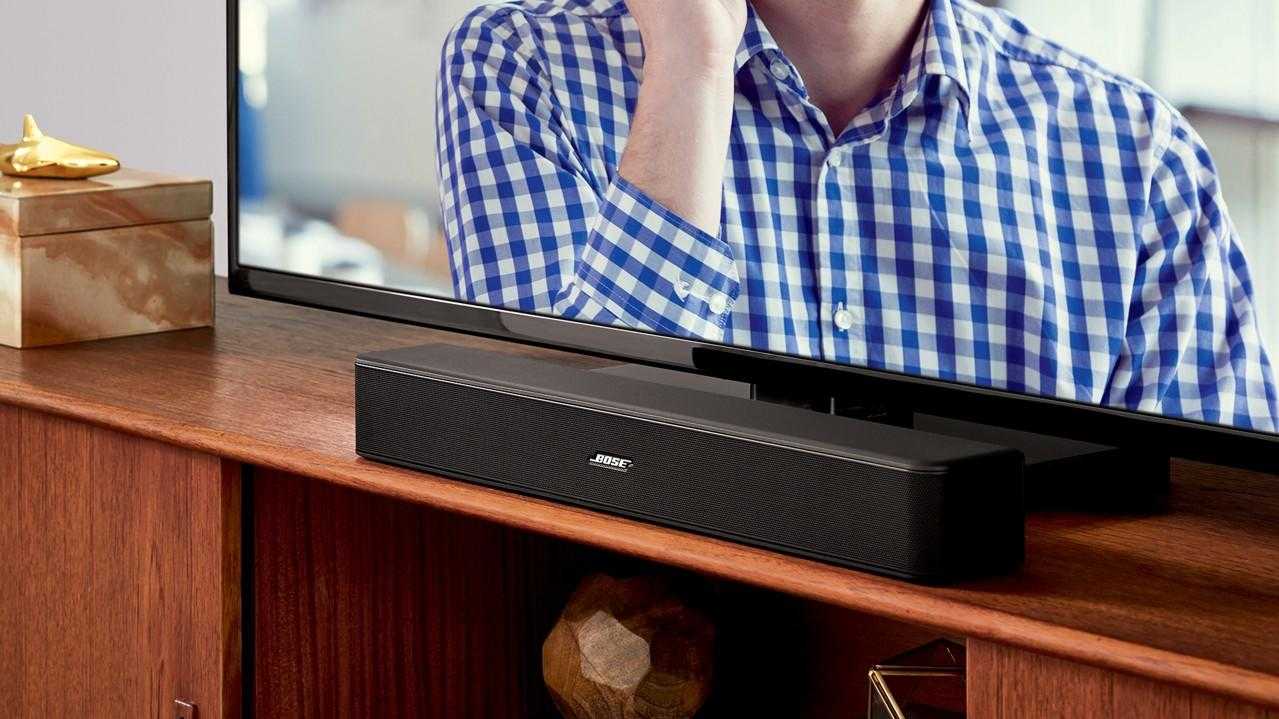 Stereo effect not particularly enveloping, also due to the small size. However the sound is powerful e convincing. Also present the mode Bass Boost to amplify the bass and very competitive price.
Samsung HW-N300/ZF
Technologically advanced, particularly requested and appreciated in recent months. Compact and guarantor of a high quality sound. Present the connection Bluetooth, has an audio to two channels with quattro speaker incorporated. Functionality of Surround Sound Expansion which allows it to make the big voice even with products of higher price ranges.
The best budget soundbars: the top-of-the-range models
Now let's make room for dreams, also because for some they can become reality. We have selected two products for you absolutely top of gamma, truly worthy of a dream stay. By purchasing one of these products you will not have to make any compromises. Your wallet will suffer a little, but you will certainly be rewarded properly.
Sonos ARC
Let's talk perhaps about the absolute top. Definitely soundbar "important" also for size. Suitable for screens not smaller than 55 inches in my opinion. Inside we find eleven drivers (8 woofers and 3 tweeters) in all directions so as to induce the 360 ° sound and recreate an effect of realism that paves the way for the Dolby Atmos.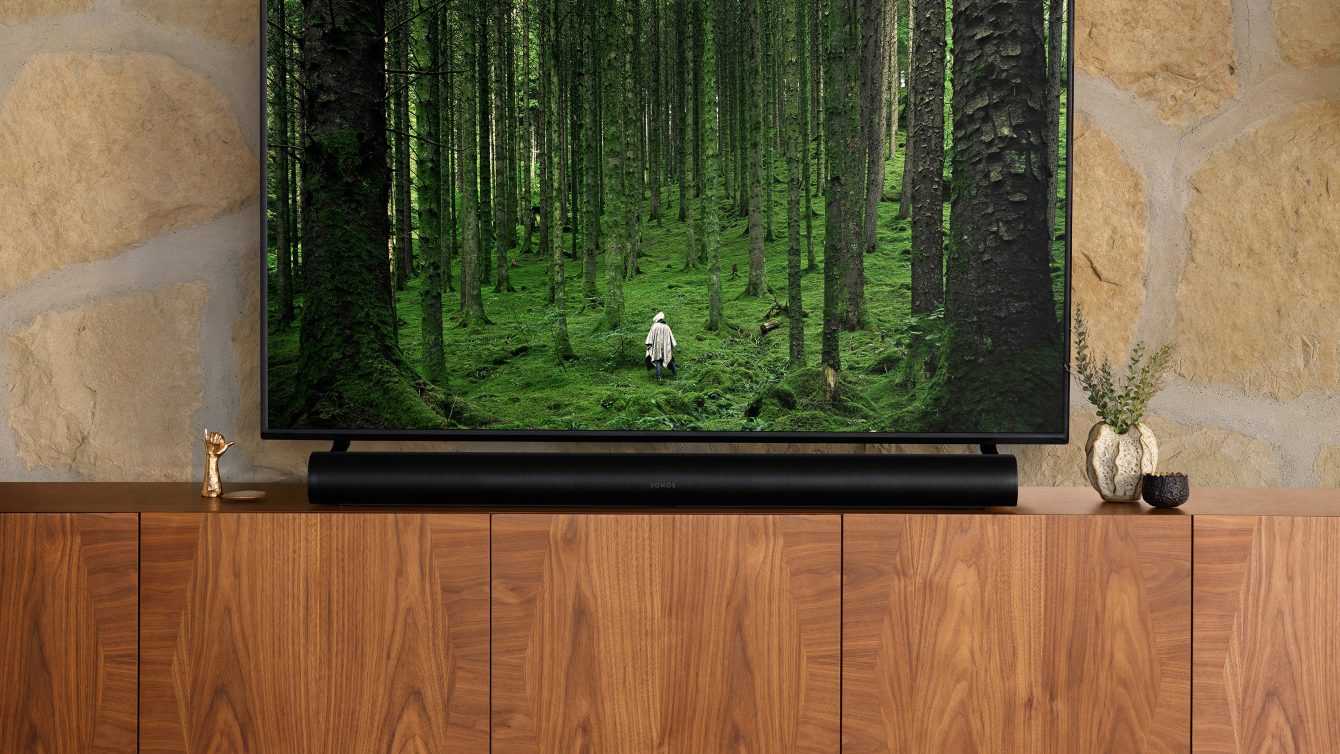 It is equipped with touch controls and on the back we find HDMI, optical, ethernet and the pairing button. There function Trueplay it is then the gem of the Sonos ARC. Through this function, available for now only on iPhone, it is possible to analyze the surrounding environment where the product is positioned in order to adapt the sound performance to the best.
You notice theabsence of Bluetooth, which, however, is justified by the poor audio quality it manages to offer. Rewarded however by full compatibility with Google Assistant e Amazon Alexa. The price is prohibitive, however the product worth every penny spent.
Bose Soundbar 700
Let's start with the connections: HDMI (eARC), optical, Wi-Fi, Bluetooth, LAN and USB (only for firmware updates). There Soundbar 700 of Bose includes technology PhaseGuide to send audio to the sides creating a higher front effect. Technology QuietPort also present to increase bass performance, making them clean and distortion-free.
It is able to decode Dolby Digital 5.1 e DTS, however, it does not support lossless codecs such as Dolby TrueHD or DTS-HD Master Audio, nor Dolby Atmos. Design attractively, and sublime connectivity make this product truly a top of the range.
The best budget soundbars: the model for gaming
Before concluding, we cannot refrain from dedicating a paragraph to the gaming world. If it is true that soundbars are used more to enjoy movies, music and TV series, it is also true that many people have decided to equip themselves with a gaming soundbar to increase the pleasure of playing exponentially, perhaps without headphones, and still be able to count on a precise and effective yield
Creative Stage V2
The gaming soundbar that we present is the Creative Stage V2. This is a soundbar of quite small size, also suitable to be placed on the desk. The main functions are of Surround which identifies and enhances the spatial information of the incoming audio through its filters Sound Blaster.
Plus the version Clear Dialog extracts vocal sounds in order to improve them through a algorithm which makes them sharper and clearer. Creative Stage V2 enjoys Bluetooth 5.0, optical output or AUX cable. For further information on this soundbar dedicated to gaming, I refer you to the review by TechGameWorld.com.
Best budget soundbars: the conclusions
We hope to have directed you to the best in the choice of Soundbar suitable for your TV and fits your budget. We invite you to let us know with a comment below what you think or if there are any doubts. We also recommend that you continue to follow TechGameWorld.com, thus staying informed on the latest technological news and more.