Today we try to recommend 10 of the best comedy TV series to find on the Prime Video streaming platform. Amazon has shown that it knows how to invest very well in this genre, especially when it comes to TV series, managing to win several nominations and prizes for original productions. Let's find out together the best Prima Video comedy TV series
Prime Video, together with Netflix, is now one of the most known and used streaming platforms in the world and also owns multiple productions, the workhorse of which is the comedy genre. Let's find out which are the best Prime Video comedy series and don't forget to check out the best Netflix comedy series too!
10. Friends | Best Prime Video Comedy TV Series
Friends is probably one of the most successful series in the world. Just last year she turned 25 and returned to the limelight with catchphrases and cult phrases. The cast also recently announced a very short reunion, COVID-19 permitting. We have talked to you about this series in numerous specials such as Friends: 25 years of the most beloved series, everything you do not know.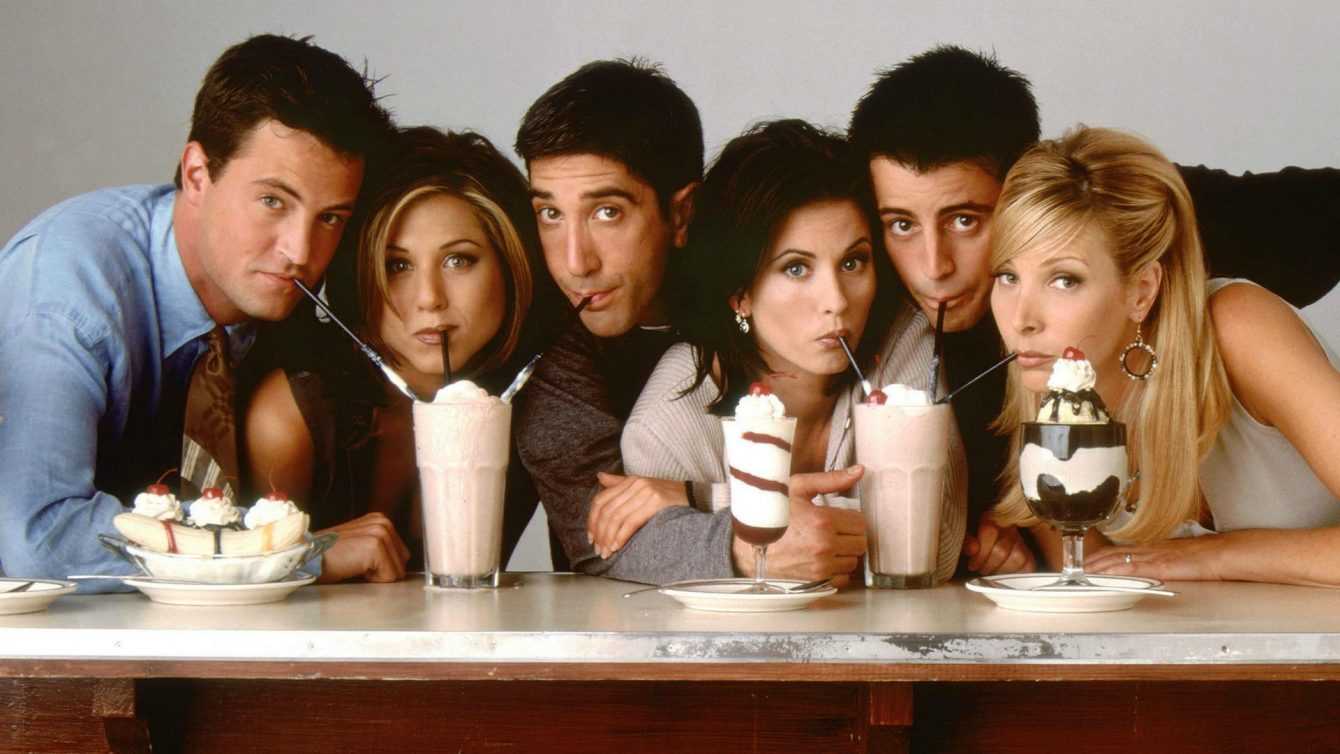 9. New Girl | Best Prime Video Comedy TV Series
The adorable Zooey Deshanel stars and co-produces one of the funniest series of the past 10 years. A girl in her thirties after a betrayal ends up living with 3 men. The situations and misunderstandings are wasted but the protagonists are of an absolute skill, obviously there is also the romantic narrative line that will keep you glued from the first to the last episode.
8. Scrubs | Best Prime Video Comedy TV Series
Born as a parody of the numerous American Medical Dramas, it has then been much more successful than the same. Masterfully written, interpreted just as well, it combines everyday life, comedy, absurdity and drama in a perfect balance. A cult series that could hardly be equaled in terms of level, themes and the ability to become a cult in no time. We have recommended the 10 best episodes of Scrubs.
7. The Office | Best Prime Video Comedy TV Series
Born on the inspiration of the homonymous English series written by Ricky Gervais, the American version is much better known than the original. Steve Carrell and his colleagues create such absurd dynamics as to be hilarious. The series, made with the fake documentary technique, tells the story of a group of colleagues who work in the Scranton (Pennsylvania) branch of Dunder Mifflin, a company that deals with the distribution of paper. The characters are intent on not losing their places, while they are harassed by theawkward and misplaced humor of their boss Michael Scott.
6. The fantastic Mrs. Maisel | Best Prime Video Comedy TV Series
New York, 1958: Midge Maisels lives as she always dreamed of, with her husband, children and elegant Yom Kippur dinners in their Upper West Side home. But all of a sudden she is forced to discover her talents, going from housewife to cabaret actress, a quirk for everyone but not for her. The series The Marvelous Mrs. Maisel is written and directed by Amy Sherman-Palladino famous thanks to Gilmore Girls.
5. How I met your Mother | Best Prime Video Comedy TV Series
In the year 2030, Ted Mosby, an established architect, begins to tell his two children about the events that, starting twenty-five years earlier, led him to meet his future wife and their mother. Ted thus begins to remember when, in 2005, he was just a young single in New York, still looking for a soul mate.. As he introduces his lifelong friends Lily and Marshall, Barney and Robin from whom the whole series begins.
4. Transparent | Best Prime Video Comedy TV Series
What Mort did all his life was dressing up as a man to be accepted by the society of his time; what he decides to do now is to strip off his past to wear his own identity. The entire series is about the family's discovery of this reality, namely that Mort, the father is a transsexual. Ironic, delicate and impactful, she tackles issues that are not simple through irony.
3. Shameless | Best Prime Video Comedy TV Series
The TV series is set on the South Side of Chicago. The Shameless plot has as its protagonists the Gallaghers, a poor family composed of their father Frank, who has alcohol and drug problems and 6 children who therefore grow up in this environment poor in values ​​and highly dysfunctional.
2. Futurama | Best Prime Video Comedy TV Series
The delivery boy Fry for a series of strange coincidences is hibernated and finds himself a thousand years in the future. He will discover much more about himself than he had discovered in the time he was born. The other protagonists of the animated series are the most bizarre and funny thing Groening has been able to create in his career. We also told you about it in 10 unforgettable episodes of Futurama.
1. Fleabag | Best Prime Video Comedy TV Series
The series that has received the most acclaim in the Prime Video catalog is an original Amazon production. Fleabag is written and performed by Phoebe Waller-Bridge. A typical English comedy but with totally politically incorrect themes, a window into the mind of the protagonist who lives and faces the typical problems of modern women, from misunderstandings in the family to sentimental problems, without forgetting the inability to curb sarcasm even in the worst situations.
Good vision!
I hope this guide will be useful for you to discover some titles you may not have heard of. Find many other guides of this type in our dedicated section.