Let's find out, in this buying guide, which are the best eBook Readers (best eReaders) available on the market right now
In an increasingly modern world, ancient cultural tools such as books are also taking the path of technology; say goodbye to just the paper book, for some years now eBook Reader (eReader) are making their way into the hands of readers! Although there are still those who take sides only with the paper book ("You miss the pleasure of paper" is the mantra that every digital reader hears repeated almost daily), the number of people who decide to convert to the eBook Reader (eReader) grows day by day; the reasons can be summarized in three words: convenience, cost and practicality.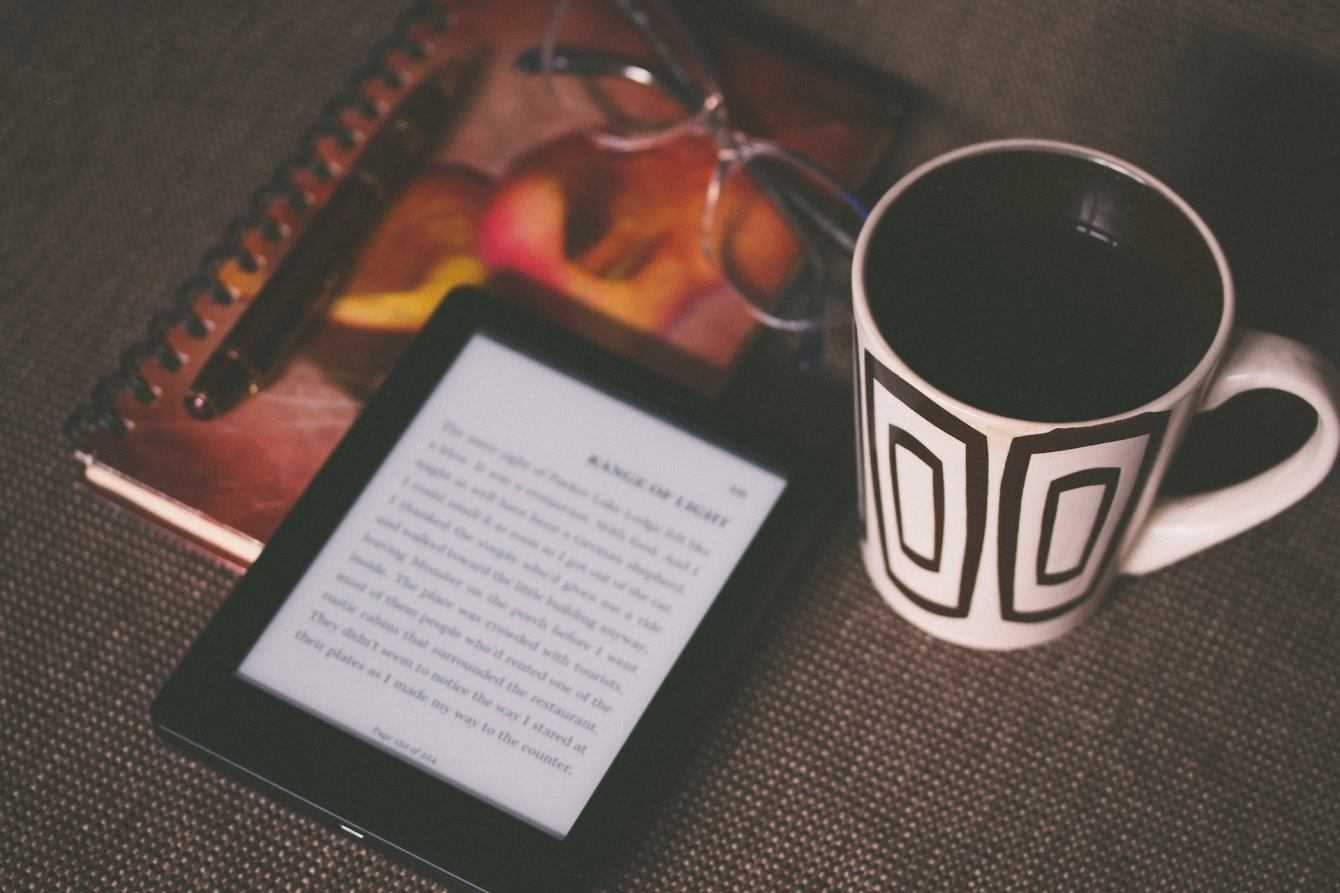 Why buy an eBook Reader – Best eBook Readers (best eReaders) to buy
What are the main reasons that lead consumers to prefer reading on an electronic device rather than on paper? Let's find out!
More Comfortable Reading – Best eBook Readers (Best eReaders)
Imagine choosing a random book as your next reading, let's do "Gone with the Wind": 882 pages, an immense brick. Imagine also having a life that forces you to often take public transport, in which you kill time by reading; How good is the weight of an 882-page book for your back? With a lightweight eBook Reader (eReader), about 200g– you can say goodbye to back pain by inserting both "Gone with the Wind" and many other literary bricks. Another convenience that the reader offers is linked to the screen, the type of display in fact presents a direct light and a color that turns more on yellow than blue, thus avoiding tiring the eyes.
Let's Save Your Wallet – Best eBook Readers (Best eReaders)
A reader certainly does not have a minimum cost, but I can assure you that a large number of e-books cost far less than that of a paper book! On a digital book there is no economic burden like that of binding, so you will pay less. Some stores also offer the free books section where you can read online extracts and emerging stories without paying a cent, not to mention sites like Liber Liber where you can download a large number of classics for free and legally.
100% Convenience – Best eBook Readers (Best eReaders)
A comment that many novice readers make in the eBook Reader (eReader) is: "Since reading digitally I finish books much faster!" Nothing to surprise us, the size of a reader's screen is perfect for the eyes and therefore allows a quicker reading. Another very practical feature is the presence of a large number of built-in dictionaries, in this way you can read in a language in which you need to practice without having to carry the physical dictionary with you.
That said, which eBook Reader (eReader) should you buy for a great reading experience? The most purchased brands in Italy are Kindle, Kobo e Tolino, let's go and see the particularities of each brand. For each brand I will recommend some eBook Readers (eReaders) that in my opinion can be a great purchase, deciding which models can be suitable for both a simple reader and one with more pretensions.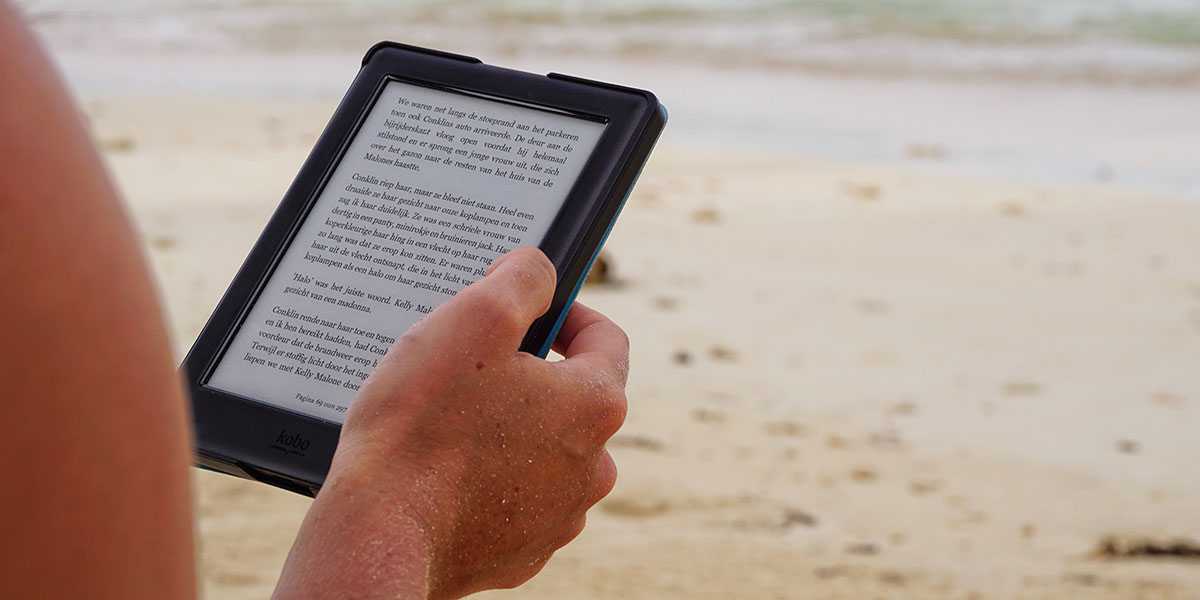 Best eBook Readers (best eReaders) to buy
Let's find out, dividing the list by brand, which are the best eBook Readers (best eReaders) to buy!
Kindle – Best eBook Readers (Best eReaders) to Buy
Dad Amazon, a few years ago now, came up with an innovative tool for modern and non-modern readers: the Kindle, a small contraption with which to read and carry the books we love most!
Formats
Each eBook Reader (eReader) reads different formats, specifically those supported by the Kindle are: MOBI, AZW, TXT e PDF; the first two are only read by Kindles, this therefore leads to being able to buy e-books exclusively from Amazon. Libraries have also created digital circuits where you can borrow e-books as if they were normal books, if you decide to buy a Kindle. you will not be able to use the service as this player does not support ePUBs.
Screen
With a classic size of 6 inches, the Kindles feature a type display E-Ink which simulates paper and – thanks to direct lighting – ensures that even a reading with complete darkness around it does not become tiring for the eyes. The brightness of the screen is adjustable, so you can decide for yourself how intense the light will be.
Memory and connection
A Kindle proposes on average 4GB of internal memory (of which 3GB totally usable), this size is equivalent to about two thousand books. However, the capacity problem is not unsolvable, the device will in fact be connected to your Amazon account in which all your purchases will not be lost; if you decide to delete an e-book from the eBook Reader (eReader) it will simply remain in the memory in the Kindle cloud and can be re-downloaded later.
The Kindle's web connection can be of two types based on how old the model is: Wi-Fi O WI-FI + 3G (therefore referring to the telephone operator in your possession).
Kindle: Best eBook Readers (best eReaders) to buy
The models I can recommend are the Kindle Paperwhite and the Kindle Oasis: the first is simple and intuitive, suitable for beginners and not demanding too much; the Oasis model instead has a larger screen (7 inches) and is water resistant.
The Paperwhite is a Amazon's Choice and is often offered for € 99, ​​has WI-FI connection and is available in both black and white. If you are newbies without too many pretensions and want to choose a guarantee like the one offered by Amazon, you will fall in love with such a simple and linear model.
The Kindle Oasis is objectively more "battle" given its water resistance, an eBook Reader (eReader) perfect if you love to spend a lot of time outside and read even in situations … not very dry!
We also report the release of the new mid-range Amazon KInde 2019, a simple but versatile eBook Reader of which you can read our review.
No products found.
Kobo – Best eBook Readers (Best eReaders) to Buy
Kobo is the family of eBook Readers (eReaders) of the house Mondadori, a product that has long held the distinction of being the cheapest digital player. Now even Kobos can be found at higher prices, but seeing their features is worth it.
Formats
In this case the format is supported ePUB along with PDF, JPEG, GIF, TXT, HTML and more! This great variety of formats therefore also allows library lending without any difficulty. The number of stores where you can buy is also greater, with Kobo you can in fact buy from Kobo Store, Mondadori and in some cases even Libraccio.
Screen
The Kobo display varies 6 to 7.8 inches (the latter is a perfect size for comics) and the display is of type E-Ink (therefore with a screen that resembles the pages of a book allowing a comfortable reading both in the dark and in a lot of light), even if the latest models feature the model E-Ink Carta, that is, clearer pages and sharper written. Lighting can be of two types:
Comfort Light (blue light illumination with adjustable intensity)
Comfort Light PRO (this type reduces exposure to blue light by turning the page more towards yellow, thus avoiding eye problems and disturbed sleep during night readings)
Memory and connection
The memory of the Kobo is both internal and expandable, this is found only in some models and is very useful if you decide to use the eBook Reader (eReader) also to read comics (usually much heavier than other books).
The connection is WI-FI only.
Kobo: best eBook Readers (best eReaders) to buy
The models that I can recommend for the Kobo are the Kobo Aura ONE e Kobo Clara HD.
The Kobo Aura ONE is totally waterproof and features 8GB of memory (6000 e-books), the type of lighting is Comfort Light PRO and has a negligible weight: 230g.
At an advantageous price you could instead grab the Kono Clara HD, the latest eBook Reader (eReader) released by the brand. The pages are browsed smoothly and the 8GB of internal memory is always present, the Comfort Light PRO will then make you say goodbye to headaches.
We tested this E-reader and were fascinated by it: here is our review of the Kobo Clara HD.
Tolino – Best eBook Readers (best eReaders) to buy
This brand has a peculiarity: it does not belong to particular stores but relies on various partners, in Italy for example Tolino's partner is IBS.
Formats
This player supports formats ePUB, PDF e TXT, thus becoming like the Kobo a tool in which it is possible to take advantage of the library loan.
Screen
Tolino offers its customers one anti-glare screen, with integrated and adjustable lighting. The screen is of the E-Ink type from 300 dpi, ensuring a smooth and fast effect when changing pages. this eBook Reader (eReader) also features the tecnologia Anti Ghosting, which eliminates shadows and traces of the previous page when browsing the e-book. But the most innovative feature is certainly the technology Smart Light, that is a brightness that changes from blue light to yellow light according to the time of day: starting from a blue light in the morning, we arrive at yellow when it gets dark!
Memory and connection
The most innovative product of the brand (ie the Tolino Vision 4 HD) offers up to 8GB of memory, 6 of which are fully usable; the Tolino Cloud with 5 GB available, its function is like that of the Amazon and Kobo accounts and allows you to have more e-books without overfilling the memory.
The connection with the web is of the WI-FI type.
Tolino: best eBook Readers (best eReaders) to buy
The model I recommend for this brand is the aforementioned Tolino Vision 4 HD, available with both 4GB and 8GB. This model features Smart Light technology and is water resistant.
PoketBook – Best eBook Readers (best eReaders) to buy
PocketBook is clearly a more niche brand in the eBook Reader landscape than the names you read above, but that doesn't mean its products aren't as good as, if not more, those of major players!
Formats
Each eBook Reader (eReader) reads different formats, specifically those supported by PocketBooks are: PDF, PDF(DRM), EPUB, EPUB(DRM), DJVU, FB2, FB2.ZIP, DOC, DOCX, RTF, PRC, TXT, CHM, HTM, HTML, MOBI, ACSM. We then have support for audio formats MP3 ed M4B for audiobook compatible models. As you may have already imagined from the endless number of supported formats, the PocketBook system is extremely open and versatile. PocketBook also has its own official store (bookland.com), but this is in our opinion still not too well stocked with respect …