A guide to choosing the best free Android games for smartphones and tablets to download, are you ready to find out which titles we have selected? Let's see them together
Our life is full of moments of boredom, of expectations and of dead times. How many times has it happened to you not knowing what to do during a queue at the post office, on a bus or train trip, on vacation away from their consoles or PCs? Many true? Then this is the guide for you. Fortunately, over the years, our mobile phones have reached a computing power capable of "running" some very good games on them to pass the time. Here is a guide to best free android games.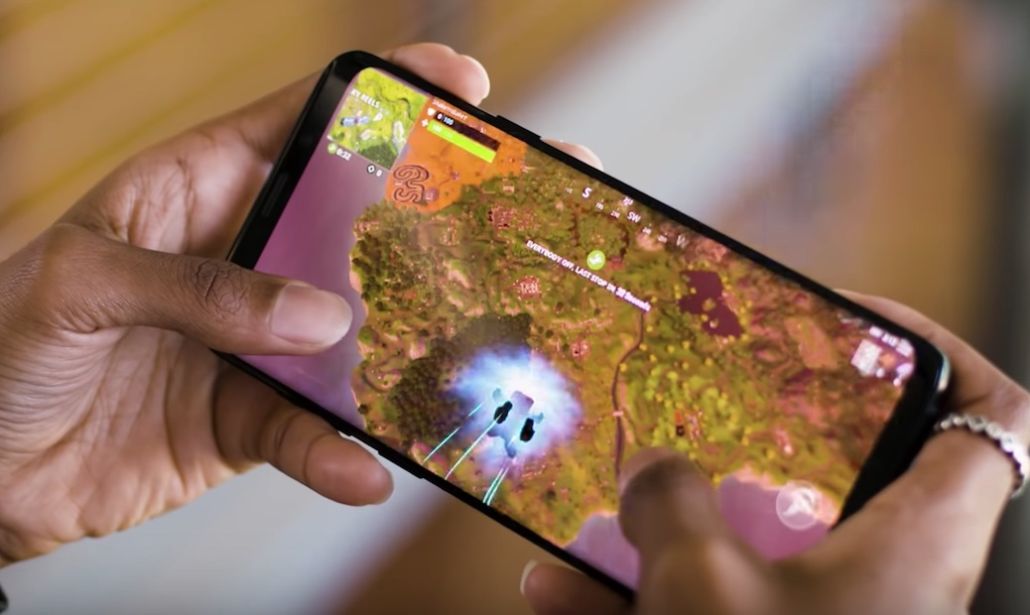 At full throttle! – Best free android games
Before starting with the actual guide a couple of information regarding the selection criteria and setting the free games chosen for Android smartphones. This is a list of games that it provides three mentions for each single category. The first category we want to present to you is the one dedicated to car racing. It is a genre of games that lends itself very well to the commands and practicality that a mobile phone is able to provide. All clear? Very well, then let's get started right away!
Beach Buggy Racing 2 is the first racing game on this list
Let's start immediately with a title linked to the world of racing. Racing, however, not car racing, in fact it is go-kart racing! Beach Buggy Racing 2 is the mario-kart of the mobile market. In this second chapter, you will find even more drivers, more upgrades and more circuits. Egyptian pyramids, castles and other fantastic settings await you. With BBR2 the developers have declared that they want to further raise the bar compared to the first chapter which has recorded well 90 million downloaded. In fact, among the most important innovations, we have an interesting and engaging component multiplayer.
Asphalt 9 – Best free Android games
The Serie Asphalt it is certainly among the most loved of all fans of the mobile gaming market. The ninth chapter of this saga is a concentrate of adrenaline, speed and unique emotions. All seasoned with an excellent technical sector that makes Asphalt 9 is a benchmark for graphics and audio for smartphone games. You can customize more than 50 auto and make them whiz through the most beautiful and crazy maps ever conceived! Really a must-have.
Real Racing 3 – Best Free Android Games
Present for many years on the market and on all mobile stores, Real Racing 3 is a real cult of racing games for smartphones. Enviable technical sector and commands that really have little to do with the concept of arcade. An excellent title that update after update takes on more and more the traits of a real one simulator. Ready to be the fastest on the track?
An exception to the rule for Mario Kart Tour
As far as car racing titles are concerned, a little must be done exception to the rule and enter a fourth game for the category. It is a title that has arrived on the mobile gaming market on 25 September 2019: obviously we are talking about Mario Kart Tour. The most famous plumber in the world branded and all his friends are ready to whiz aboard their karts even on your mobile platforms. Absolutely not to be missed is this Nintendo title.
Jump here and jump there – Best free Android games
Jump, sprint and attack! If we wanted to summarize mistakenly a platformer we could do it like this. Erroneously because platformers are this and much more! Timing, intuition, precision and a thousand other qualities (including patience) are needed to face an excellent platform title. Here are the 3 titles of this special category that we have chosen for you.
Lep's World 3 is the first platform title
Third chapter of this "super mario-like". Cubes, platforms, adventures and enemies to defeat in this title that comes with very colorful graphics able to attract the older ones but also (and above all) the little ones. All accompanied by very nice and fun sounds. Help poor Lep to save all his friends and family from very dangerous enemies, who are they? Well, download it and find out!
Magic Rampage – Best Free Android Games
A mix of the most engaging and immersive RPG adventures and the most challenging platformers. Magic Rampage is a very interesting title in which you will find yourself facing a series of levels full of fearsome enemies to fight. You will need a great deal of skill in hitting and moving accurately and wisely. Choose one of the many classes available and do your best to reach your goal, good luck!
Jetpack Joyride – Best Free Android Games
Jetpack Joyride, yes, just him! An evergreen game and a real cult of the mobile gaming market. As well as Temple Run e Fruit Ninja, this game represents one of the most famous titles in the whole sphere of the best free smartphone games. The descriptions leave the time they find, if anyone had never downloaded Jetpack Joyride yet, well guys, I'd say that it's time to do it! This game has also landed on the most important consoles on the market, do you need more reasons to download it?
Cards, cards and more cards! – Best free android games
We enter a particular category of the best games for Android smartphones. In this case we have selected a variety of free card games very interesting. This type of game unfortunately or fortunately (it depends on your point of view) it takes effort and time. The games you will be playing will be short but everything behind them will not be short at all. Build your deck and choose the right strategy are two fundamental components to excel in these titles. Let's see which ones we have chosen for you.
Hearthstone, he is the first card title
Of course we start with one of the most downloaded free card games for Android smartphones ever: Hearthstone. It's about the card game inspired by the world of World of Warcraft, truly unmissable for all fans and not only, in fact Hearthstone is able to offer a great experience even newbies to the world of WoW. Hearthstone also proposes itself as a great eSport title. World Championships were also played recently, find out who won!
Clash Royale – Best Free Android Games
It is the moment of a real phenomenon of the videogame market linked to the world of telephony. Clash Royale, developed by the masters of mobile gaming or the guys from Supercell (also creators of Clash Of Clans) is inspired by the world of the previous title. Also in this case any type of presentation would be superfluous; you just have to download the game, compose your deck and climb all the arenas victory after victory.
UNO & Friends – Best Free Android Games
You have had a fight with all your friends following a +4 too much? Don't worry, your unstoppable desire to play ONE it can be easily appeased and satisfied. In fact, a mobile version of one of the most famous card and board games is available. You can play this mobile version by going to challenge all players online. Arm yourself with +2, lap change and color change, the battle of UNO & Friendsis about to begin!
The best weapon is the brain! – Best free android games
Patience, a sense of tactics, strategy, perseverance and much more; this is what the strategy games we are about to list you need. Strategic games for smartphones are a great classic, in this case we are ready to list 3. Mobile devices are very suitable for this type of videogames. In fact in most cases just tap on the screen. Here then are the titles strategic-managerial and management that we have chosen.
Online Soccer Manager to be a winner
Let's start immediately with a title that will get closer all sports fans and especially football fans. OSM is not the most famous of the smartphone management games but it is, in our opinion, one of the more intuitive and easier to play. Train your youngest players, increase the capacity of your stadium, buy the best players, please your club and bring your club to win all there is to win!
Assassin's Creed Rebellion – Best Free Android Games
Assassin's Creed Rebellion, we are already talking about a Ubisoft game and a title it carries the brand of one of the most famous and loved sagas in the history of games. Bringing an AC to mobile is a real "trick" and doing it with a strategic title is even more so. Manage your headquarters and make the most of all the assassins you can recruit. Ready for this extraordinary adventure made of hidden blades and a lot of ingenuity?
Rise of Kingdoms – Best Free Android Games
Rise of Kingdoms: it is one of the most played free games at the moment on smartphones and tablets. Choose one of the 11 civilizations available and rise to the whole world as the greatest leader that history has ever known. You will be known for yours wisdom or for your aggression in battle? For your diplomacy or for yours extreme cunning? It will be up to you to better manage your potential and bring your homeland into vogue.
It will take a lot, but a lot of patience… – Best free Android games
Puzzle games are those where you only need two qualities: the patience (as our title suggests) and ingenuity. It doesn't matter whether it's riddles, quizzes or particularly careful actions. The only thing that matters will be your calm and your ability to reason. Here then for you a series of 3 of the best puzzle (or brain teaser) games available on the Google Play Store.
Candy Crush, very sweet and colorful
Also in this case, with Candy Crush, we are faced with a real cult of the world of mobile gaming. Find the right combinations and progress from level to level to the sound of candies, colors and pretty music. This title will be able to keep you engaged and stimulate your brain. Who said Candy Crush is …