Here is a guide for you to choose the best free iOS games for iPhone and iPad to download, are you ready to find out which titles we have selected? Let's see them together
Very often, during our days, when you don't have your own PCs and consoles available, you find yourself fighting a great enemy: the girl! To overcome this huge obstacle, you just have to do one thing: video games. Like? Easy, using yours iPhone or yours iPad. To know what to play, we will take care of it, here in fact is i best free games for iOS to download and try.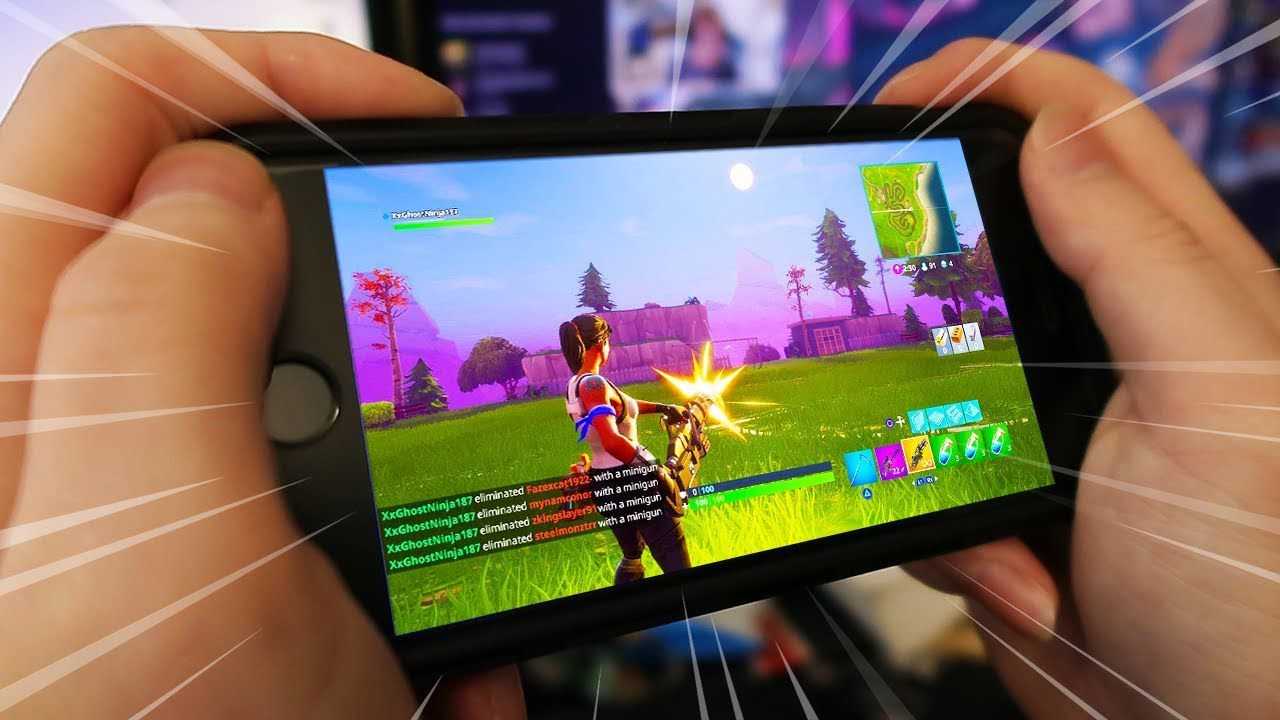 An intuitive and immediate system
All those who own or have owned an Apple device have (in most cases) declared that they do not want to deviate, for any reason, from their device and above all from their reference operating system. iOS has always represented a great certainty and has always offered great performances, both in terms of daily use, work use and why not, also for the gaming. For this reason we have decided to make this guide in which we will show you the best free games for iOS around and that you should definitely try.
Let's start with Asphalt 9
The Serie Asphalt it is certainly among the most loved of all fans of the mobile gaming market. The ninth chapter of this saga is a concentrate of adrenaline, speed and unique emotions. All seasoned with an excellent technical sector that makes Asphalt 9 a benchmark for graphics and audio for smartphone games. You can customize more than 50 cars and let them whiz around in the most beautiful and crazy maps ever conceived! Really a must-have.
Real Racing 3 – Best free iOS games
Present for many years on the market and on all mobile stores, Real Racing 3 is a real cult of running games for smartphones. Enviable technical sector and commands that really have little to do with the concept of arcade. An excellent title that update after update takes on more and more the traits of a real simulator. Ready to be the fastest on the track?
Jetpack Joyride – Best free iOS games
Jetpack Joyride, yes, just him! An evergreen game and a real cult of the mobile gaming market. As well as Temple Run e Fruit Ninja, this game represents one of the most famous titles in the whole sphere of the best free smartphone games. The descriptions leave the time they find, if someone had never downloaded yet Jetpack Joyride, well guys, i guess it's time to do it! This game has also landed on the most important consoles on the market, do you need more reasons to download it?
Magic Rampage – Best free iOS games
A mix of the most engaging and immersive RPG adventures and the most challenging platformers. Magic Rampage is a very interesting title in which you will find yourself facing a series of levels full of fearsome enemies to fight. You will need great skill in hitting and moving accurately and wisely. Choose one of the many classes available and do your best to reach your goal, good luck!
A classic of card games: Hearthstone
Of course, let's start with one of the most downloaded free card games for smartphones ever: Hearthstone. This is the card game inspired by the world of World of Warcraft, truly unmissable for all fans and not only, in fact Hearthstone is able to offer a great experience even to newcomers to the world of WoW. Hearthstone also proposes itself as a great eSport title. World Championships were also played recently, find out who won!
Assassin's Creed Rebellion – Best Free Android Games
Assassin's Creed Rebellion, we are already talking about a Ubisoft game and a title that bears the brand of one of the most famous and loved sagas in the history of games. Bring a AC su mobile it is a real "crafty" and doing it with a strategic title is even more so. Manage your headquarters and make the most of all the assassins you can recruit. Ready for this extraordinary adventure made of hidden blades and lots of ingenuity?
Plants vs Zombies 2 – Best iOS Games for Free
On a quiet and warm July morning you find yourself sunbathing by the pool in your beautiful seaside villa, when suddenly …zombie invasion! Don't worry, your dear plants will be there to defend you! Here, how to summarize in a few words one of the games that made the history of the mobile market. Plants vs Zombies it needs no introduction, which is why we recommend the second chapter of the saga in this guide.
Clash Royale – Best iOS Games for Free
It is the moment of a real phenomenon of the videogame market linked to the world of telephony. Clash Royale, developed by the masters of mobile gaming or the guys from Supercell (also creators of Clash Of Clans) is inspired by the world of the previous title. Also in this case any type of presentation would be superfluous; you just have to download the game, compose your deck and climb all the arenas victory after victory.
Fortnite and PUBG – Best Free iOS Games
In this case we would like to combine these two titles. These are two games that are similar in some ways and very distant from each other in others. Fortnite and PUBG, two games that are marking the last videogame years. In their special mobile capacity we feel absolutely to recommend them. Both completely free (remember that PUBG on consoles and PCs is paid). Don't miss them!
Fallout Shelter – Best Free iOS Games
Fallout Shelter is the mobile revival of the Bethesda brand. Structured like a management title. We will have to manage our home, that is, being a Fallout, our dear and beloved Vault. We will have to take care of the inhabitants, expand our spaces, creating new environments and new rooms, setting up gyms, laboratories and everything you need to survive to the fullest. Very interesting and above all very challenging, it is in fact, a game that will keep us busy for several hours.
We close with Mario Kart Tour
It's time to talk about a highly anticipated title that has been available since September 25th for all gaming platforms on mobile, it is a real cult of videogame culture that arrives on smartphones. Let's talk about Mario Kart and in particular about Mario Kart Tour! A whole new version of this that we can define as a real saga.
A little summary and have fun
These were the best free games for iOS selected by us for this month of July. I remember that this is a guide that will be updated monthly and also remember that some of these titles will also be present on Android systems. Here is a brief summary of our guide:
Asphalt 9
Real Racing 3
Jetpack Joyride
Magic Rampage
Hearthstone
Assassin's Creed Rebellion
Plants vs Zombies 2
Clash Royale
Fortnite e PUBG
Fallout Shelter
Mario Kart Tour
If you liked this type of content, check out the best free games for Android as well. To stay up to date on all the news from the gaming world and not only stay tuned to TechGameWorld.com. To buy video games at a discounted price, go to Instant Gaming and take a look at all the offers in the catalog!