What are the best free video editing programs? Here we have collected a good number of them and there are some for all tastes: from the most basic to those that are also used by professionals. If you need to edit a video, color correction or add effects, but you are on a tight budget, you are in the right place!
Videos are becoming popular on the web and more and more people are approaching this world. Mastering these tools is essential to be able to start, for example, your own adventure in the world of YouTube, but also only for personal whim! By now, after all, a good smartphone is enough to churn out good quality files that can be used to put together a film product or almost – recently a whole was shot on the iPhone. So, since we have already spent almost 1000 euros on the iPhone, which are the best programs for free video editing? You will be amazed at the power of the tools available without spending a cent.
Before starting
First of all it is good to point out that There are two types of video editing programs: the first category allows you to intuitively perform only basic and very simple assemblies; the second category, on the other hand, offers a huge amount of advanced features for making cinema-quality products. The latter in particular are quite complicated to master, so don't be scared: we will point out the characteristics of each software from time to time.
Certainly many of you will know Vegas Pro, Adobe Premiere or Final Cut Pro X.: they are excellent programs, but they cost – even a lot – and most users don't even need to use these software. We point them out for completeness, but now let's move on to the list of the best free video editing programs. Here is a brief summary of what we will encounter in the guide:
DaVinci Resolve
AVID Media Composer
Lightworks
Wondershare Filmora
iMovie
Windows Live Movie Maker
HitFilm Express
VSDC
Shotcut
Best Free Video Editing Programs | DaVinci Resolve
DaVinci Resolve is a complete video editing program that is still used today by Hollywood productions. Developed by BlackMagic, this software was originally dedicated entirely to color correction e color grading – part that remains one of the strong points of the program. In recent versions, however, a complete program has been made that includes tools for editing and special effects. The workflow is divided into pages, each dedicated to a phase of post-production and it is very convenient: at any time you will therefore have access to all the phases, from editing to grading to effects. And it's a completely free program! There is a paid version, but what it adds are only a few useful features in high-level productions, with dozens of people at work and need to use Very powerful PCs. DaVinci Resolve is a bit tricky to learn for its advanced features, but once you get the hang of it you will agree that there are no better programs for free video editing. You can download it from the official website and immediately try to use it (beware that it is not a lightweight program).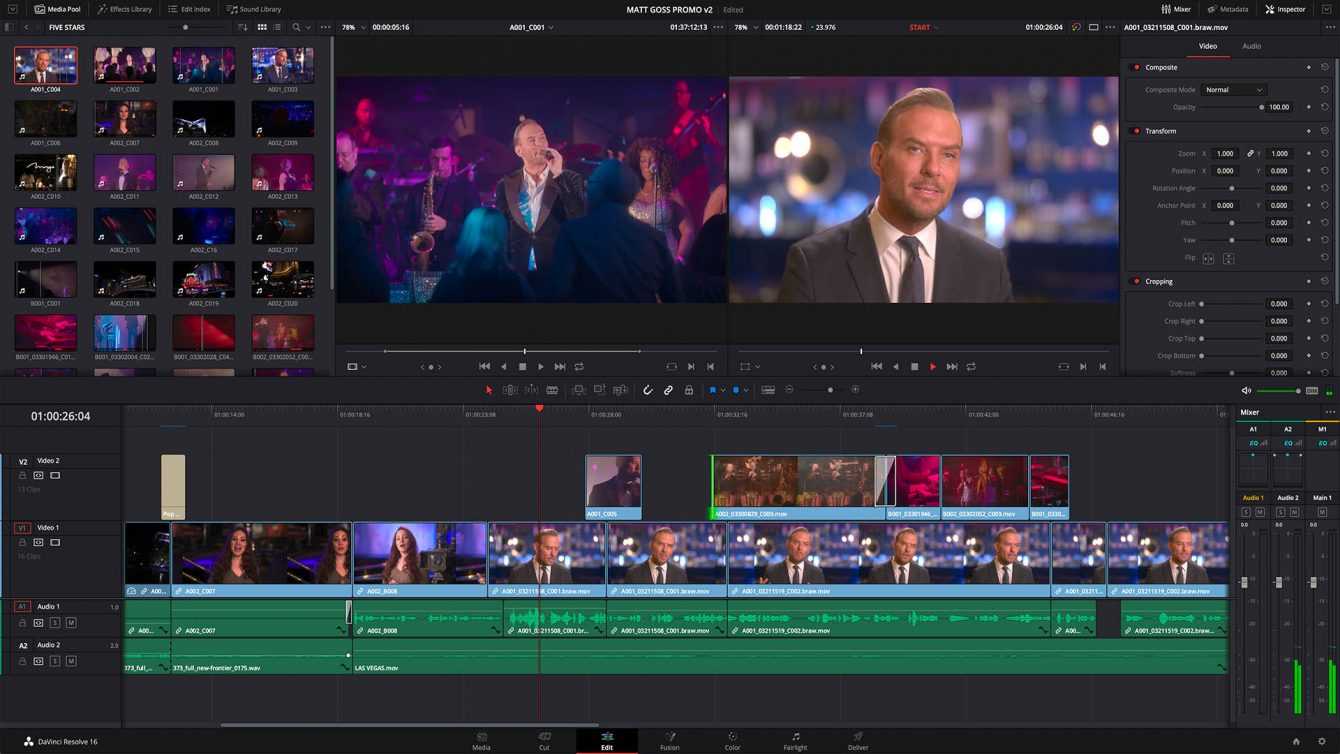 Best Free Video Editing Programs | AVID Media Composer
We are facing another big shot in the world of video editing: AVID Media Composer. In this case we find a free version with different limitations (for example the maximum number of tracks or limitation in export formats), but very often they are not a problem for amateur use. Even AVID Media Composer offers a full suite of tools ranging from file library management, through editing and VFXs and finally color correction. There are also a lot of interesting automatisms that speed up the workflow. AVID Media composer is a complete and balanced video editing program, although even in this case it is not very straightforward for those inexperienced in this regard – perhaps a little less difficult than DaVince Resolve in certain areas, but also less comfortable in others. All information and the download link are available on the official website.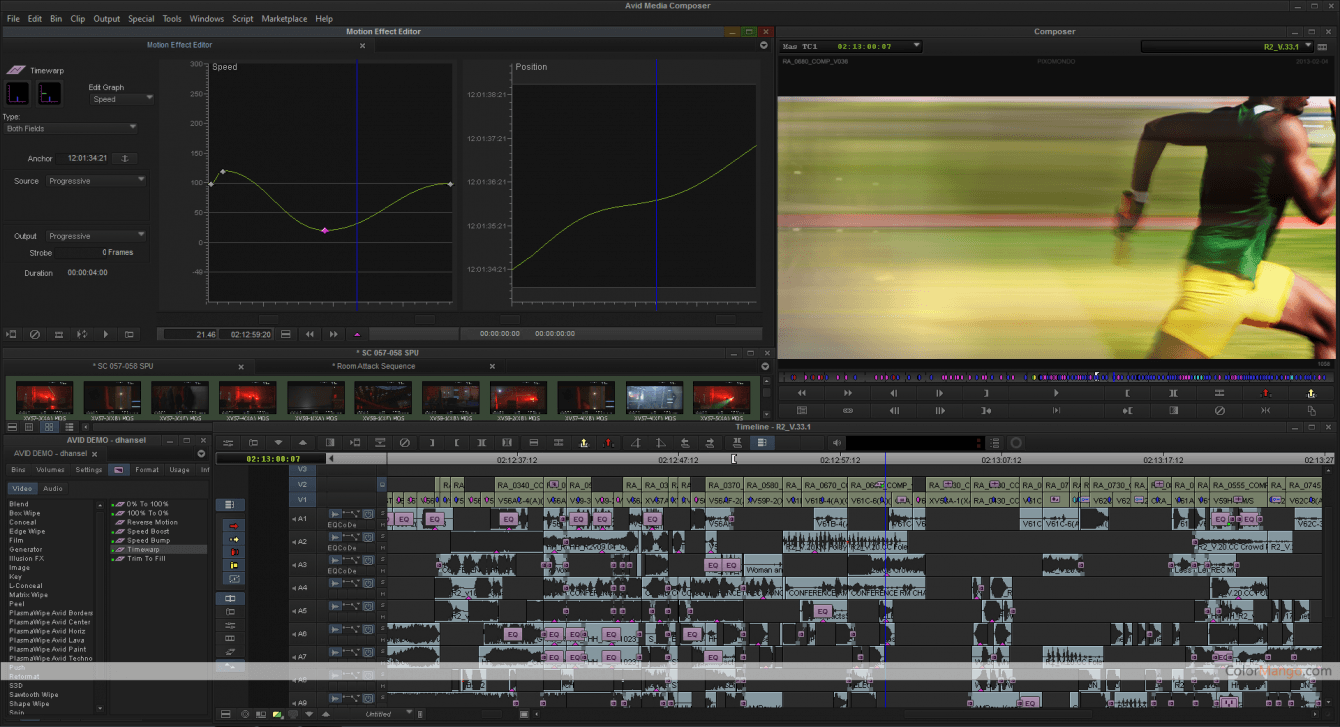 Best Free Video Editing Programs | Lightworks
Lightworks is simpler software than the previous two: contains all the basic tools, but it does not allow to obtain advanced effects. Let's be clear: in 90% of cases it provides everything you need to manage a YouTube channel, even large ones. The fact that there are not dozens of complex procedures is actually an advantage for those entering the world of video editing. Recommended for beginners then. A little less for already more advanced users. A free trial period is available on the official website which can be extended by registering.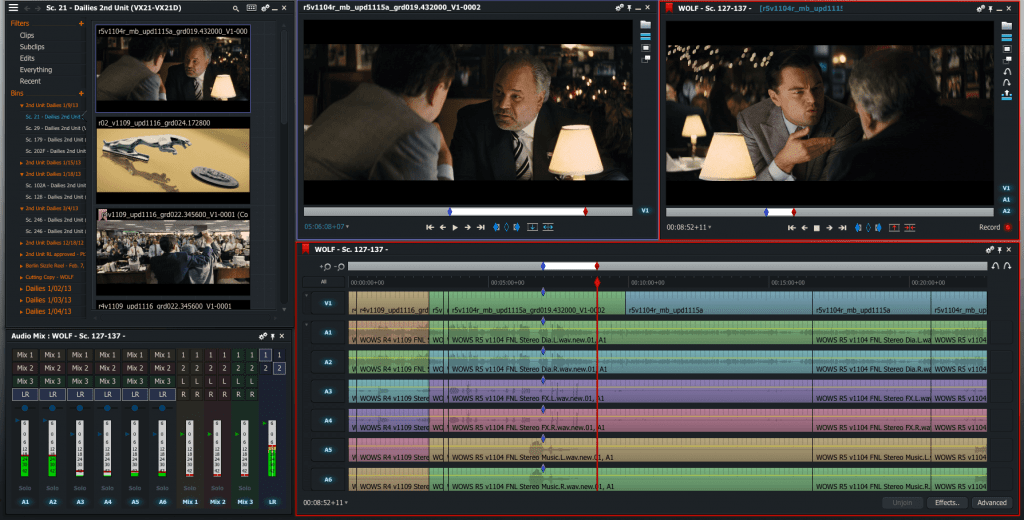 Best Free Video Editing Programs | Wondershare Filmora
Wondershare Filmora is a free video editing program and it's super easy to use! In addition to the usual editing tools such as cuts and keyframes, there are already "pre-chewed" presets and effects: you just have to adapt them to your project. From the Filmstocks store you can download or purchase many additional effects to personalize your videos. Very easy to use and intuitive, this software will allow you to create very interesting videos with a few clicks. Highly recommended for those who want to post many videos online, without spending hours in front of the PC for post-production. The free version of Wondershare Filmora provides for the application of a watermark, however it is possible to get rid of it by purchasing the one-time license at a cost of about 60 euros.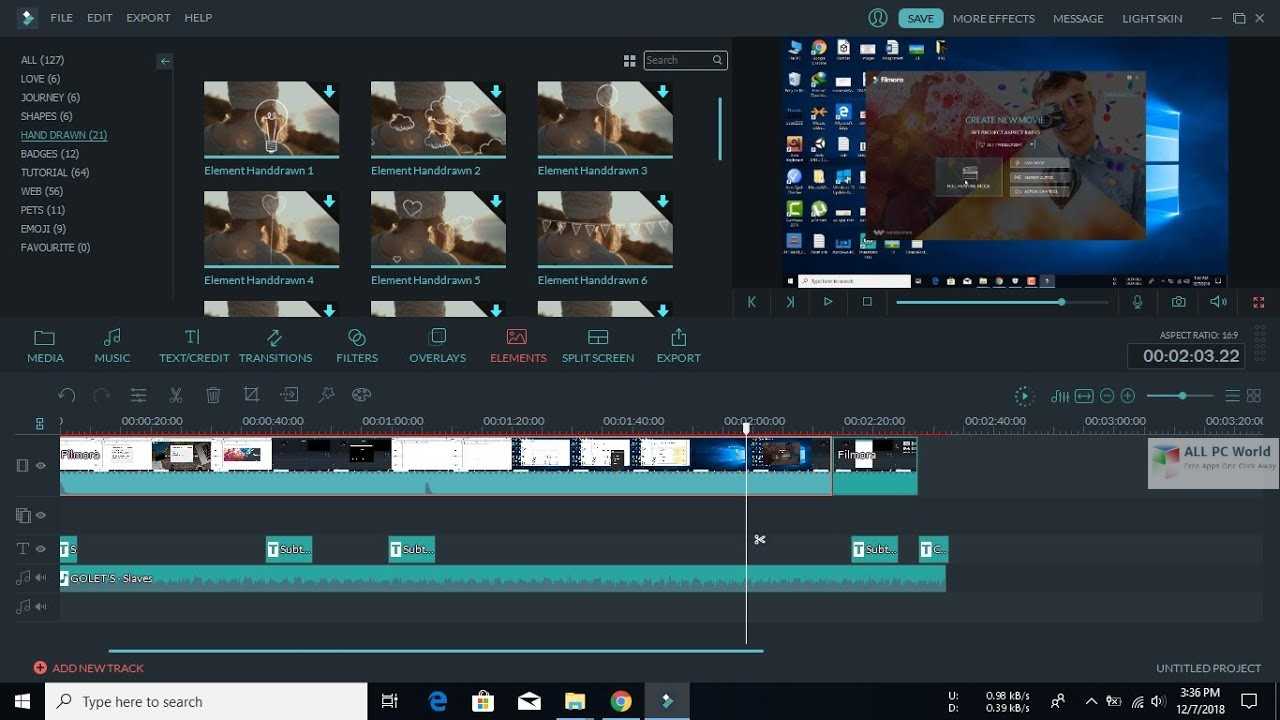 Best Free Video Editing Programs | iMovie
A milestone for Apple users: iMovie is definitely among the best free video editing programs. It allows you to edit videos even in 4K and contains all the basic tools for editing and managing audio. Also integrated are several filters for "color correction" and various special effects such as the split screen ready and very easy to implement. iMovie is therefore a software that everyone can use and also the iPad version it is a respectable product that takes full advantage of the touch screen. For Apple users it is truly a godsend, downloadable from the official website.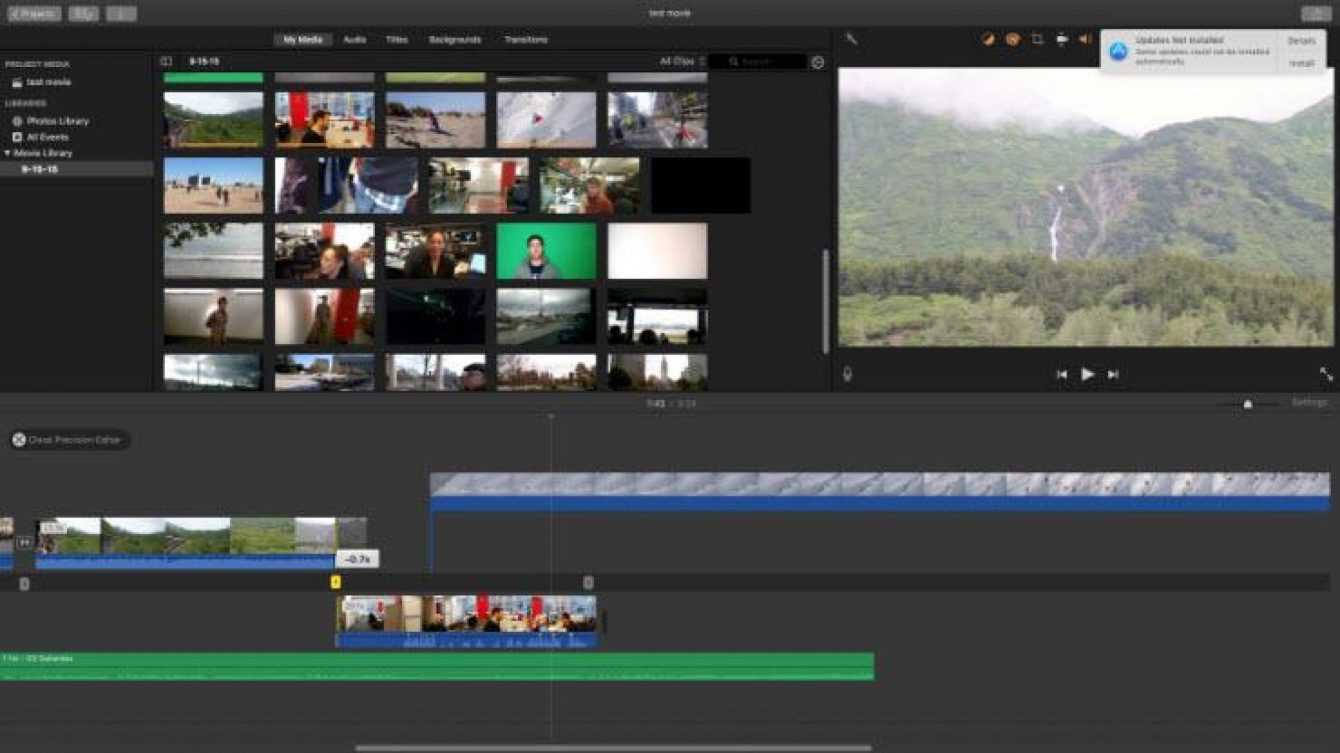 Best Free Video Editing Programs | Windows Live Movie Maker
We could not fail to mention the legendary Windows Live Movie Maker: a clumsy attempt by Microsoft to create a "Paint" for video editing. The beauty is that they succeeded! It worked really well and really anyone could use it without opening any guides or tutorials. Very simple, but also very limited: effects and transitions from fourth grade children not customizable, impossible to manage heavy files and even equalizing the audio was an impossible task. However, I edited my very first videos on it, the ones that were projected on birthdays to laugh all together. Unfortunately, to date the project has been definitively closed, but by searching on Google you will easily find unofficial download links.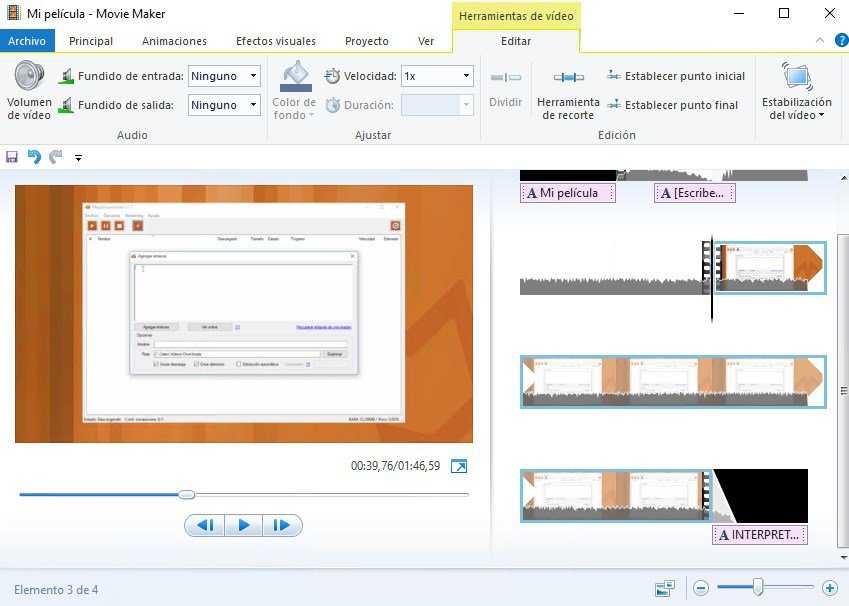 Best Free Video Editing Programs | HitFilm Express
Okay, break over. Let's go back to more serious software. HitFilm Express is a little-known program to most, but really powerful and flexible: one of the best programs for video editing because it combines ease of use with many features worthy of the highest level productions. Indeed they are integrated features such as the keyframe mechanism for animations, blur compensation and stabilization, interactive masks and so on. However, it is always simple and straightforward to use and a pearl for videomakers with limited budgets or simple enthusiasts. Unfortunately, some features – such as picture-in-picture – require you to purchase additional packages, which are in any case low cost. A great software, seeing is believing!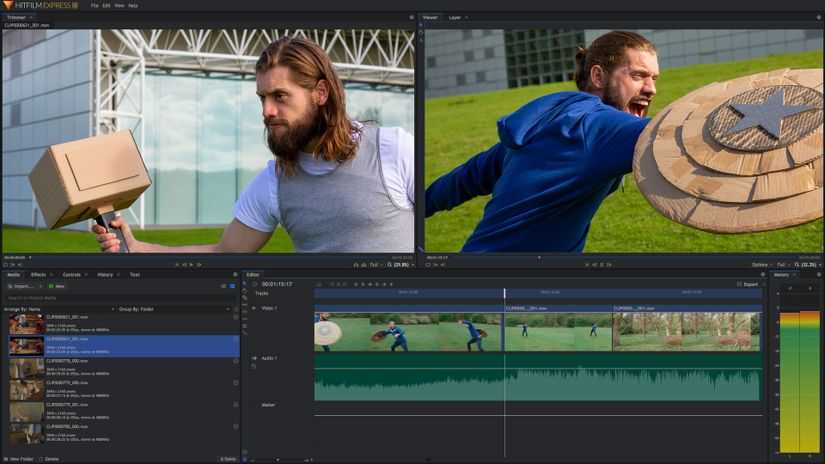 Best Free Video Editing Programs | VSDC
Another little-known software, but one that has a lot, a lot to offer! VSDC can be referred to in some respects as a Windows version of iMovie. All the basic controls are there and then a series of filters and effects have been integrated which can be directly applied with a few clicks. A big limit, however, makes it impossible to play the video in the main working window, a bit inconvenient. Some useful advanced features – such as masks or audio curves – are only available by signing up for a subscription. For basic video editing however, the free version available on the official website is sufficient.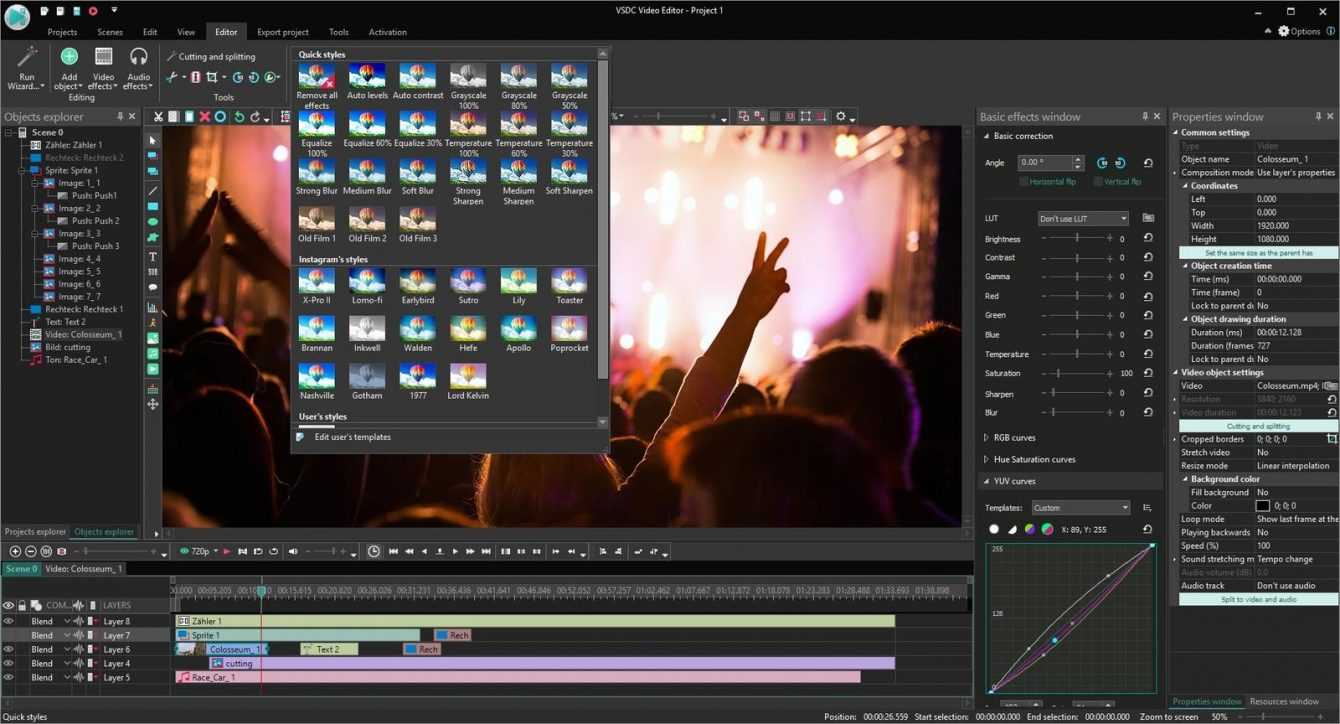 Best Free Video Editing Programs | Shotcut
Shotcut is a small pearl that demonstrates what the world of free and open source applications: a free, complete and powerful video editing program. Contains many features and many effects already integrated to apply. The real limitation of this software is the interface: a little different from the classic commercial apps, it becomes a little difficult to navigate. The abundance of tools and features can also be a double-edged sword because in less experienced users it creates confusion (and of course there are not all the tutorials that we find for the most popular software). It is therefore recommended only for more experienced users and above all open to the fact of having to learn with patience and experimentation. You can still try to download it and see how you are!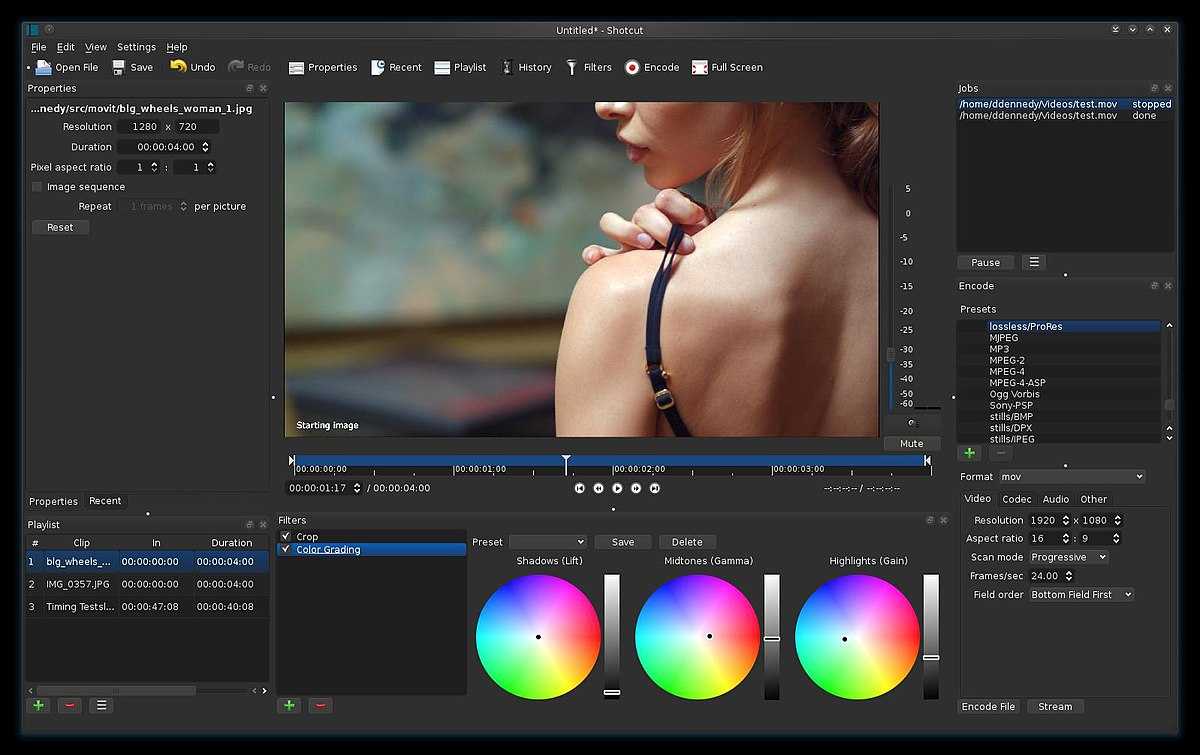 Ciak and we turn!
These were the best free video editing programs, so have you found the ones you were looking for? Let's hope so: there is no need to spend big capital to put together a good product in the end. If you have any doubts or problems let us know in the comments. Now run and edit your videos – by the way: if you need a tool to shoot great movies, take a look at the best mirrorless cameras around – and if you become a famous filmmaker or YouTuber don't forget us! From the software section that's all! Keep following us for many other guides and tips!