Do you want a new love or a passionate flirt? Let's find out which are the best online dating apps
Technology acquires meaning to the extent that it can change our lives, and the internet is certainly the technology that has totally revolutionized them for 30 years now. Thanks to smartphones and faster mobile connections, the web is always with us, and offers us the possibility of being constantly connected, eliminating the distances between human beings.
Best online dating apps to try
Today more than ever the technology of the third millennium aims to improve our lives even from the point of view of the most intimate relationships. Both when we feel like a new love, both when we wish to throw ourselves into a carefree one passionate flirting we can count on excellent dating applications. So, don't miss the top five of the best dating apps that we propose in this article!
1) Tinder – the most famous for casual dating | Best online dating app
Probably the most famous dating app but mainly aimed and frequented by guys between 20 and 30 years old with the desire to have carefree encounters, not necessarily of only sex but which do not involve particular sentimental involvements. Tinder is simply a dating app with a very young audience that most of the time is not in the mood for serious relationships, but for having fun. Flagship of this one ad application for your smartphone is the matching system, that is the rapid and intuitive mode of viewing the profiles, which allows a quick and precise selection through the "swipe", and offers the possibility of discarding or marking the liked users by alternately scrolling to the right or left and selecting the heart icon.
2) OkCupid – the most suitable for making serious meetings | Best online dating app
From an application devoted to the occasional encounters (Tinder) let's move on to a totally different genre. Ok Cupid is the dating application for those who want to find a life partner. This advanced app helps us to search for a soul mate through a sophisticated and effective affinity calculation. It will therefore be necessary to answer a lot of questions about yourself and reveal our personal idea of ​​an ideal partner. Once this is done it will be possible to start a affinity test that by comparing character, physical and sexual characteristics and preferences is almost always able to propose truly compatible user profiles. The only drawback is the lack of translation into Italian, but is it not said that everyone now knows English?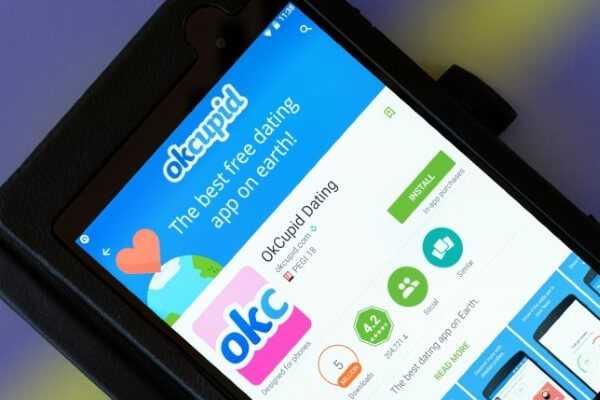 3) Happn – the most brilliant and innovative | Best online dating app
This dating app is not the usual way to meet people online, but it relies on the location provided by the GPS to make you meet people "crossed" in everyday life. Did you have a fleeting exchange of glances with a girl or a boy who impressed you very much, but out of shyness you didn't step forward and let the opportunity slip away? Don't despair! If you and the person who hit you in the heart have Happn installed on your smartphone, nothing is lost, you can scan all the users you cross during the day until you find who managed to upset you with their mere proximity. You will then be able to overcome all shyness and contact your new flame through the messenger or invite her to chat, having among other things the possibility to send a song using your Spotify account.
4) Ounces – the most selective based on affinities | Best online dating app
Probably not everyone likes it but thanks to its particularity it deserves at least to be combined with more conventional dating apps. Once is based exclusively on a selective concept of affinity, offering each user only one profile per day extrapolated thanks to the preferences and characteristics declared by users. After receiving your daily profile on your smartphone you will have 24 hours to contact him, if you do not you will necessarily have to wait the next day to receive another one. Does it seem limiting to you? Well, maybe you are right but the effective effectiveness of this app in proposing to contact really like-minded people should not be underestimated, thus drastically increasing the probability of success of your meetings!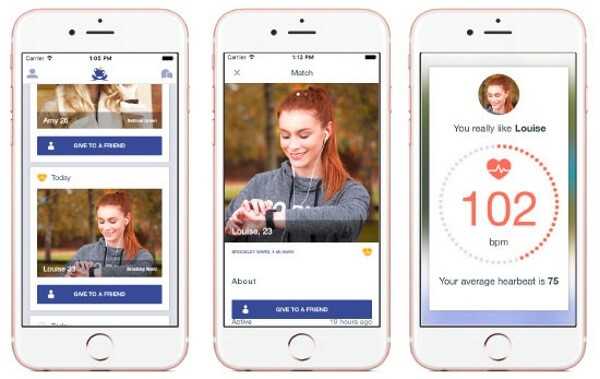 5) Bumble – the most feminine of dating apps | Best online dating app
An all-female dating app, dedicated to women and organized to leave them the first and last word. This app allows you to do research in total autonomy but also has a system that detects compatibility and proposes ad profiles high affinity rate, reserving the girls to make the first move within 24 hours, after which the proposed user disappears to give way to another. Populated by young girls but also excellent for conquering mature women, Bumble in all its functions is designed to prevent women from receiving hundreds or thousands of unwanted messages. By keeping the boys in the dark about the actions and preferences expressed by the girls until they actually contact them, this app gives the female audience a much more livable environment.
See you next month!
We have reached the end of our guide to best online dating apps, we remind you that this guide will be updated on a monthly basis. In the meantime, good luck with your achievements!