Virtual Reality has now officially entered the homes of the mass, filling digital and non-digital libraries with fluctuating quality titles. Find out with us which are the best PS4 VR video games to catch up this month
The video game as a form of artistic expression has evolved profoundly over time, both in content and in form. Just think back to the hardware we used twenty years ago to take advantage of fantastic more or less colorful worlds and look at the current ones to understand that progress has been made, and even many. Between those who regret the good old days and those who, on the other hand, enjoy all the comforts that modernity has brought with it, the video game has also opened up to new expressive tools. One among many, Virtual Reality.
Although we have been talking about Virtual Reality for many years, only in the last twelve months (approximately) has it become a real mass phenomenon. It will be for the greater affordability of peripherals, increasingly lighter and with fewer cables, it will be because the development houses are taking more care in the creation of exclusive software. The increasingly marked trend at a lower cost for peripherals, however, is the host. Until a few years ago, the viewers were few and high-end. Now users are able to choose between HTC Vive, Oculus Quest, Oculus Rift, Oculus Rift S and Oculuft Gogo.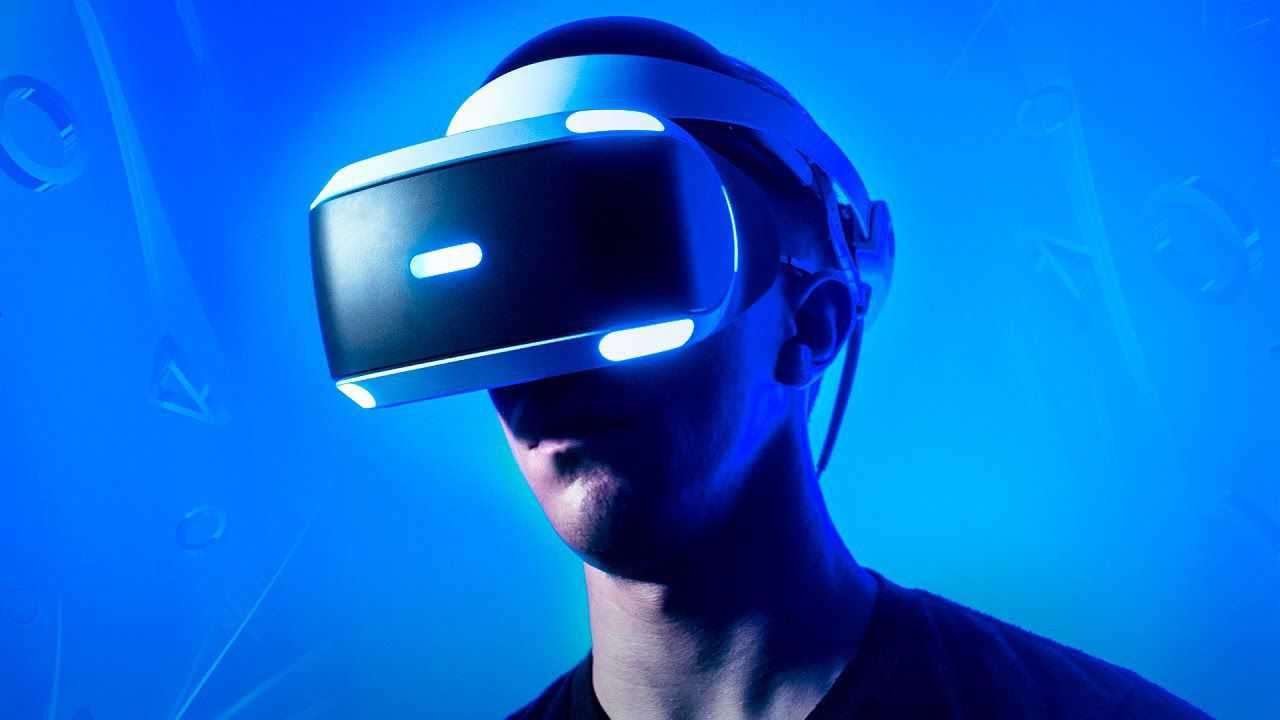 Virtual Reality at Sony
It must be admitted, however, that one of the most popular and purchased peripherals, certainly also due to the very competitive price, is certainly the Sony PlayStation VR, the cheapest and most popular portal with which you can experiment with many titles of different genres. Although they are generally of rather fluctuating quality, also given the objective difficulties of development, the PSVR digital and non-video game library also has quite valid productions. Find out with us which ones we are talking about in particular.
A small premise before starting: this is not a ranking, the titles will be placed in a purely random order and we have tried, within our possibilities, to include video games of different genres and that refer to a diverse audience. The choice, in any case, remains closely linked to subjective editorial parameters. In short, our best PSVR video games may not match yours. Enjoy the reading.
WipeOut Omega Collection – Best Video Games for PS4 VR
The WipeOut Omega Collection was already, in itself, one of the most appreciated and loved collections by both the public and critics. Just think of the amount of positive reviews it received at the time of its release and the inordinate amount of fans that WipeOut has around the world, to understand that it is probably facing one of the best driving titles ever created. When Psygnosis then decided to make a patch that implemented virtual reality available for free, the world exploded.
Pure adrenaline, crystalline ecstasy. WipeOut Omega Collection VR is everything that racing game lovers have always wanted, but never dared to ask. And let's be clear: VR mode isn't limited to some special race or circuit. You can play all WipeOut Omega Collection in VR. Please, please, go.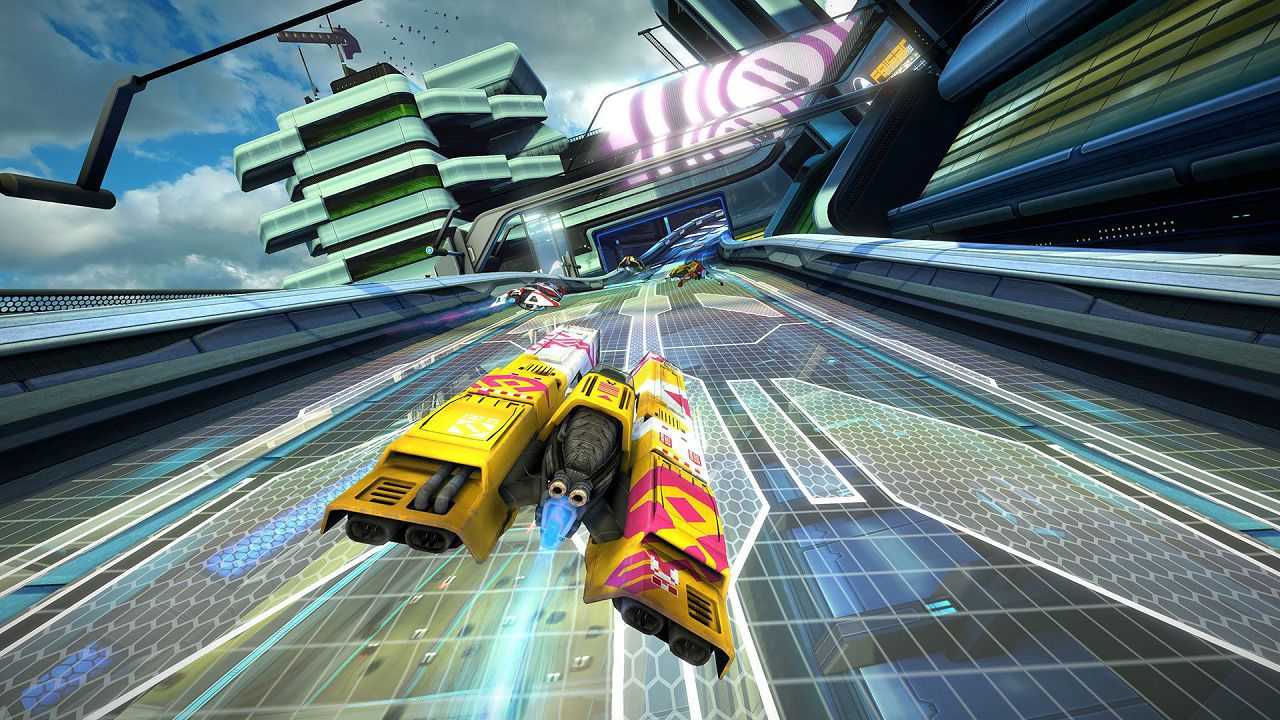 Moss – Best Video Games for PS4 VR
Simple, exciting, meaningful. Moss is such a short story that it is almost an injustice. The love and passion that Polyarc wanted to convey with its Sony exclusive debut title exudes from every page of the book that we are called to flip through in Moss, to tell the story of little Quill, in search of her beloved uncle who passed away.
The narrative method is even more exciting: we will not exactly impersonate Quill, we will be her guiding spirit, a light that will make her go through the thousand adversities that she will face, between squeaks and adorable verses. They managed to make a mouse cute, come on. Moss is therefore the platform par excellence for PSVR, and certainly one of those titles that you shouldn't miss if you have a Sony virtual reality headset.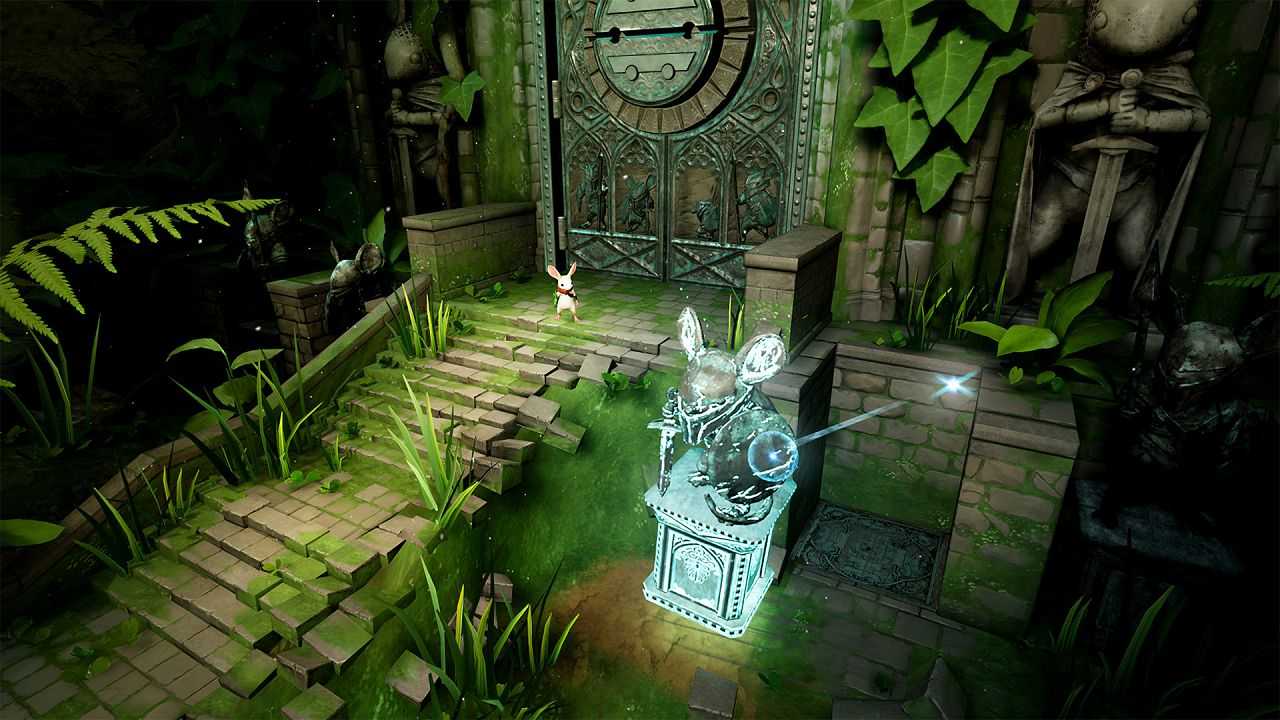 Resident Evil 7 – Best PS4 VR Video Games
Resident Evil 7 is a bit 'the essence of what you gain and what you lose in taking a video game that can be used "normally" and transporting it into the world called Virtual Reality. What is lost? Simple: much of the graphic detail. Resident Evil 7 on TV is impressively beautiful and crisp, detailed and clean. Which, of course, cannot be equally found in its VR version. What do you earn? In one word: immersion.
When the base title is already terrifying and distressing at the right point, being locked up in the Resident Evil 7 villa from head to toe makes it all even more vivid. Thanks also to an amazing audio sector, reliving Resident Evil 7 in VR is an experience that we recommend to all fans of the series and for all those who have that insane desire and pleasure in their blood to live in circumspection, in constant search of enemies and dangers. Only to find them behind and jump out the window in fear. Seeing is believing.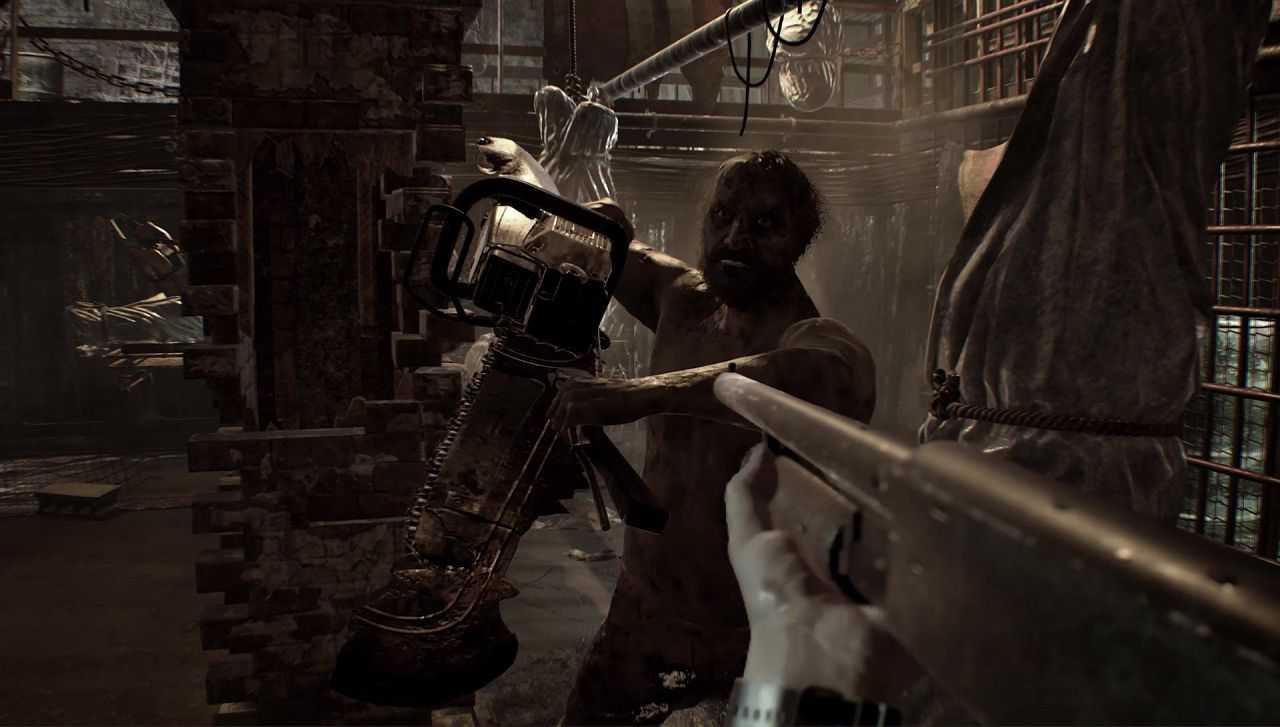 Farpoint – Best PS4 VR Video Games
Shooter? There is. Sci-fi? There is. Back in 2017, when Virtual Reality was still an elitist thing, but it was still starting to create its nice group of enthusiasts, the developers did not want to let go of VR despite the small audience to which they would have referred. A few years later we can say that they had actually hit the mark. The fact is that at that time Farpoint came out, at the time with a nice novelty, an Aim Controller called PlayStation Aim in the shape of a rifle. Simple, immediate and somewhat sophisticated, this peripheral raises even more the immersion in a shooter that, although in the end it is "only" more than discreet, it is definitely one of the best of its kind when it comes to VR.
A blockbuster in Sony's Virtual Reality that has been able to thrill not only for the intense shooting sessions, but also for a plot that has intrigued everyone, from the specialized press to all gamers, unfortunately getting lost in the final. Too fast and confusing, it doesn't spoil the experience, but it definitely undermines the overall performance. Highly recommended, however, for those who love FPS and on-rail shooters. The best of the kind (on VR).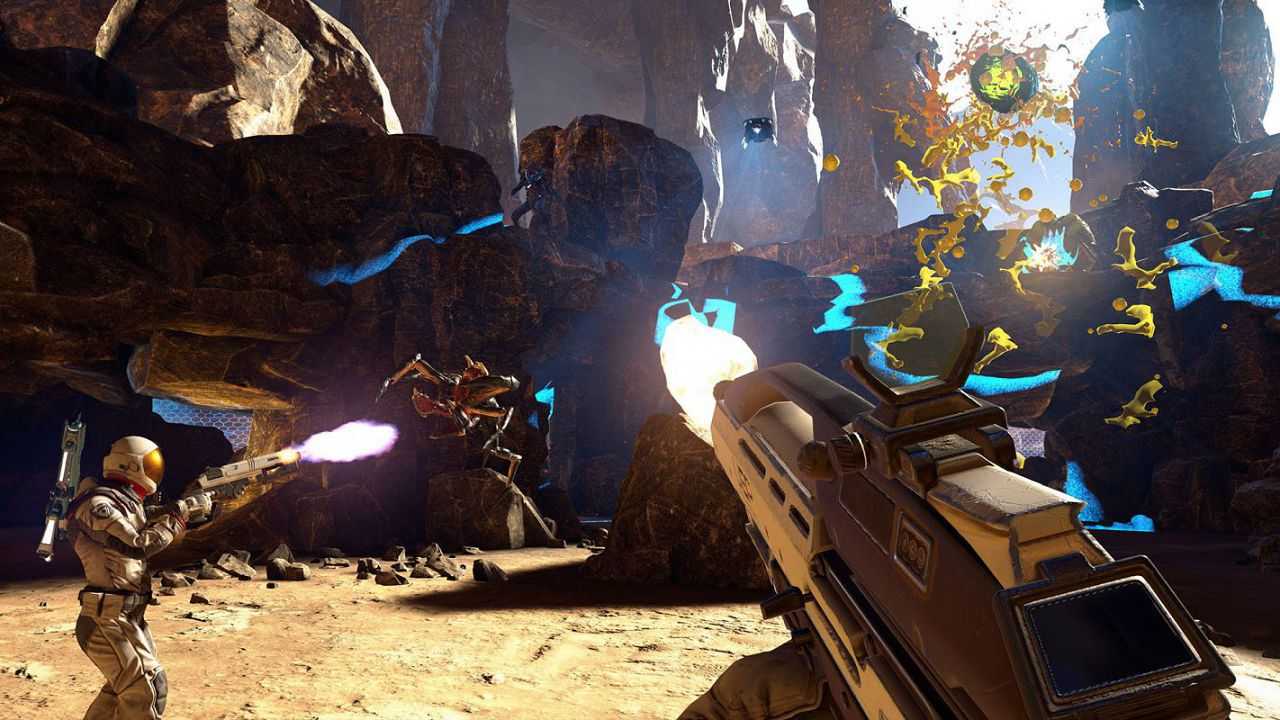 AstroBot: Rescue Mission – Best PS4 VR Video Games
Another round, another Platform, even if this time we deviate a lot from Moss. Japan Studio had already made itself known before AstroBot: Rescue Mission, in a completely unique way: one of the minigames of The PlayRoom VR. What was "In search of robots" has, after some time, become a sort of great little masterpiece for the videogame world. Our cheerful little robots are suddenly scattered across various worlds by an evil alien. We will therefore have to impersonate Astro, our captain, in search of the loot scattered around the various worlds, all colorful and very different from each other, often hidden in ravines and unrecognized places.
The only big flaw is longevity: five hours to complete the "main plot", a few more if you aim for collecting. Nothing special, considering the big non-VR productions and a great shame because we would have liked to explore a little more. It remains that AstroBot: Rescue Mission is one of those great jewels that you can't miss if you own a VR headset.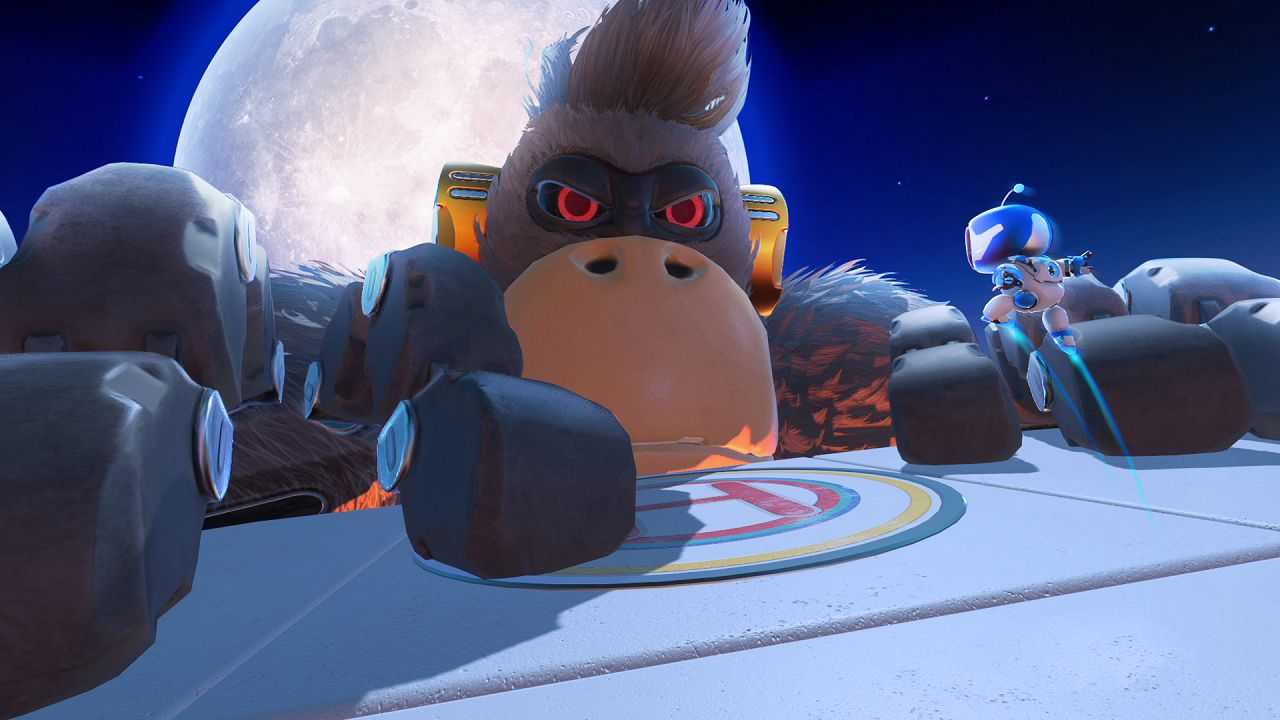 All beautiful, but beware of motion sickness
We know very well that if we talk about Virtual Reality in this period all eyes are fixed on Half-Life: Alyx, and there will be time to talk about it in depth. However, this is not the place. This concludes our discussion of the best video games for PSVR. We have tried, as mentioned, to include the greatest variety by genre and target audience. However, our advice is to try them all, considering that they are now at a truly affordable price.
Finally, we remind you that this is a strictly subjective list and that there are certainly other titles out there worthy of mention. Somewhere you have to start though!