In our new guide, we want to introduce you to the world of online chess sites: which are the best? Which ones allow more customization? Find out with us
Are you tired of playing chess in PC games against an AI that at times looks like that of a four-year-old and at times that of the world champion? You too were fascinated by the Netflix series "The Chess Queen" and you want to try to enter this fantastic, but at the same time terribly difficult world? This guide is for you then.
Whether you are a veteran who has always had this wonderful passion or you have recently approached it, there is no doubt that playing chess, as well as any other competitive activity, against other people rather than against a machine is certainly more engaging, varied and exciting. Let us at TechGameWorld.com, with this short guide, show you which are the best sites where you can play chess. All strictly without downloading anything, completely online and free!
Check mate!
In this guide that illustrates the best online sites where you can play chess, we want to show you which are the four best free and completely online portals (without any need to download anything, in short) to be able to test your skills with the chessboard. In some cases, registration will not even be required, and in others, mobile versions will also be available. In the latter case, however, it is obvious that you will have to download the application from the respective store of your mobile device. That said, let's get started!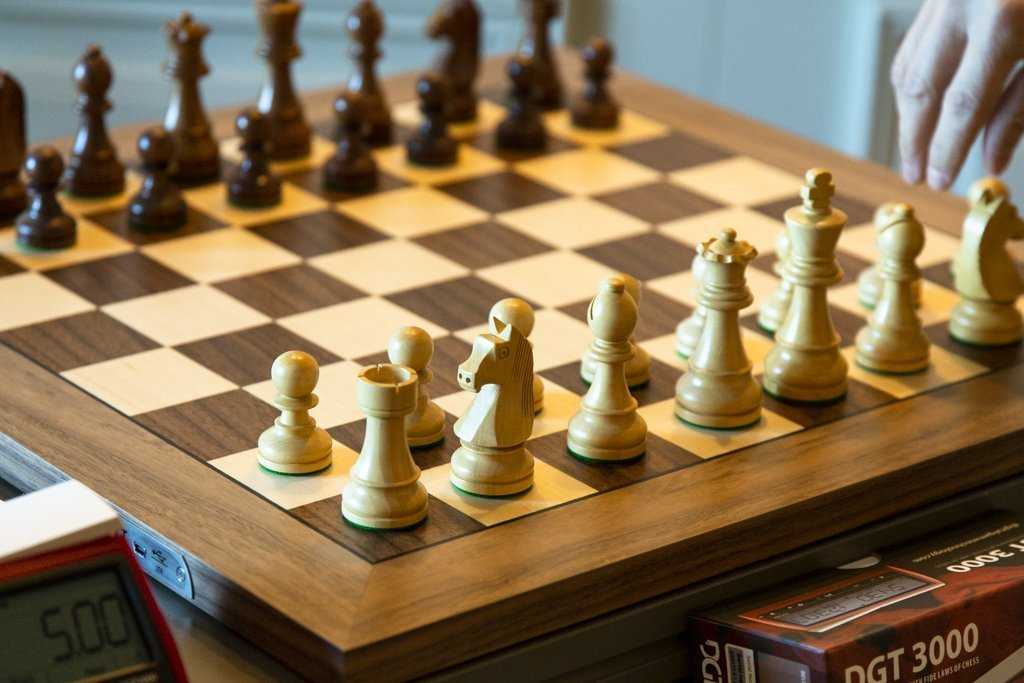 Chess.com – Best sites to play chess online
The first site you will run into if you are looking for a way to play chess online is definitely Chess.com. In fact, this option is also the most populated, considering that the portal has more than twenty million registered users. Yes, in this case registration is a must, but you can also log in using Facebook or Google.
Registration is completely free, as is playing in the portal, but if you want to unlock some additional features or simply eliminate the advertisements, you can subscribe to a paid subscription. Once logged in, you can challenge other players around the world. Chess.com is one of those sites that is also available as an application for Android and iOS, on both mobile and tablet.
Lichess.org – Best sites to play chess online
Lichess.org is a chess portal that allows you to sit in front of an opensource chessboard. The site is definitely not as populated as Chess.com, but it still has over a million games a day and, moreover, it doesn't require any form of registration if you only want to play one game. Instead, you will need to log into the site in case you want to record your progress, scores and all the games you have played against other users.. In this case, however, everything will always be free.
On Lichess.org you can play both against other players around the world, and in the now old (but always full of challenge) classic mode against Artificial Intelligence. There are also some secondary modes and chess-themed mini-games that will allow you to hone your techniques. Recommended!
Chess.org – Best Sites to Play Chess Online
Chess.org is very similar in its management to Chess.com. The portal always allows you to play against other players online, completely free, but unlike the first, it does not require any type of registration. The portal is pretty straightforward: log in, click on "Play Now" and play against other players online. If, on the other hand, you want to try to challenge the computer, you can very well take advantage of the modality that the site offers you. You can also invite your friend, thanks to "Invite a Friend".
Within the site there is a shop that allows you to buy skins for the chessboard, pawns and so on, in order to better customize your experience. Be careful because, of course, real money is required to shop. However, Chess.org is the most suitable site for all those who simply want to play a casual game, without too many complications.
Spark Chess – Best sites to play chess online
The last site we want to consider in this guide is Spark Chess. This is perhaps, along with Chess.org, the most immediate portal to a simple game of chess: let the site load and you will immediately find yourself in front of the chessboard screen. Spark Chess also offers two interesting additional modes to further expand the horizon of your knowledge of the world of chess.
The first is called Chess Puzzles and features a series of mini-games and challenges based on the past games of the greatest chess players. The second, however, is Learn Chess, which following the philosophy of the first mode, puts in front of you a chessboard on which the moves of the chess champions are replicated. Replicating them and learning to counter them will then be up to you and your sense of strategy!
Have fun!
Here ends our guide on the best sites to play chess online. Are you passionate about this type of activity? What do you think about it? Write it to us below in the comments, we will continue to keep you updated with all the news on videogame and tech!