If you're looking for some great Xbox One titles to add to your collection, you've come to the right place! Whether you're an experienced or casual gamer, we're sure this guide to the best Microsoft exclusives for Xbox One will help you find it! Ready to play?
If you are a video game enthusiast you will have experienced the feeling of indecision several times. Which console to buy? What games to play? Well, if you still have doubts about which console is right for you, take a look at our guide, which will help you choose which is the best console to buy right now. If you have already chosen your favorite platform, however, I advise you to read it anyway: you will surely discover something interesting!
In this guide of the best exclusives Xbox One we will not propose a ranking, but a list of video games of excellent workmanship that, we are sure, if they have not already conquered you they will surely do it now!
In this list of the best Xbox exclusives I will also add the type of title we are dealing with, and who it is suitable for and why. We know perfectly well the feeling of doubt that comes when looking for the perfect video game… so let's get started right away! Whether you own an Xbox One S, a new Xbox Series X, an Xbox Series S or even a PC, these they are titles that will capture your interest.
Microsoft's strategy foresees the arrival of its own exclusive titles for some time even on older consoles, in order to ensure a smooth transition to the new generation. In this shopping guide, in fact, you will find many games that are available on all platforms of the Xbox ecosystem. Speaking of consoles, now, between Play Anywhere and Xbox Game Pass is quite an understatement. Soon we will also draw up another guide on the best exclusives available also or only for the new consoles.
Best Xbox One Exclusives: The latest news
In the last few years Microsoft has been able to flesh out its catalog, thanks above all to the sensational Game Pass, which allowed the arrival of numerous very valid titles in the catalog and all belonging to very different genres. In this guide we will list the best exclusives available on Xbox Onetrying not to leave anything behind.
Microsoft has finally regained its identity by proposing one great variety of titles very different from each other. In the last year, several important titles have been released for all tastes: just think of the strategic Gears Tactics, Tell Me Why, the new graphic adventure of DONTNOD and even Battletoads, the return of the fighting toads of Rare. With the purchase of Zenimax e the arrival of Bethesda titles in the line up, moreover, the future looks brighter and brighter.
Some titles, however, cannot be said to be completely exclusive. Ori And The Will of the Wisp, for example, was also recently released on Nintendo Switch, and therefore it is not possible to consider it anymore. a real exclusive, even if it certainly contributed a lot to giving character to a console that desperately needed it. We have not included any other titles either manufactured by Microsoft, but available on other platforms, like Wasteland 3, for example.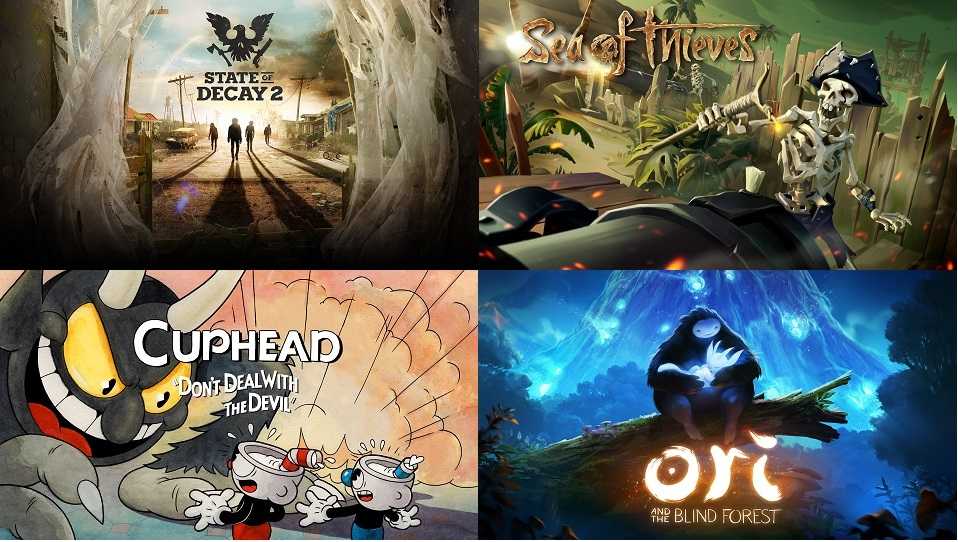 Action adventure… and a little bit of everything – Best Xbox One exclusives
Developed by Undead Labs, State of Decay 2 is a deep and original survival. It will not be enough to know how to handle a weapon to survive the zombie emergency; you will need all the help you can get, and for that you will have to learn to create the right alliances. State of Decay 2 is not just about surviving; it is above all knowing living in a community on the verge of despair and knowing how to manage its members in the best way, even at the cost of making sacrifices. The title is available for Xbox One and PC.
Probably the most talked about exclusive of spring 2018 and a real credit for Xbox One owners. Rare's adventure will make you feel like real pirates: choose your character, get yourself a ship and crew and set sail! In Sea of ​​Thieves, treasures await you to find, hordes of enemies to take down, seafaring songs to sing and lots of memories to share with your travel companions, thanks to the co-op mode of the title!
The perfect title for lovers of sci-fi… and TV series. Developed by Remedy Entertainment, this title combines elements of third-person shooter with the use of special powers, more precisely manipulation of time. Spectacular graphics, fun gameplay and a captivating story, Quantum Break is a single-player title that revolves around a time travel gone wrong; your powers, however, won't be the only thing you can use. Get ready to sessions of firefights, environmental puzzles and multiple choice dialogues in Quantum Break! Read our game review.
We never expected to see the frogs again… Oops, Rare's toads are back in great shape. Yet, more than twenty years after the last episode of the series, here it is Microsoft surprisingly releases a new chapter of Battletoads. The game serves as both a sequel and a reboot, and sees Pimple, Zitz and Rash team up with an old foe to face a new threat. The whole to the sound of jokes, splendid animated scenes and many, many blows. Battletoads continuously ranges from beat 'em up moments to more particular sections similar to the puzzle game genre, with a result really compelling and fun. Highly recommended especially if you have a friend to try it with.
Tell Me Why, the new episodic adventure of DONTNOD, is a touching story about the past of two brothers, and deals with some very delicate issues such as the transsexuality of one of the two protagonists. He manages to do it with great elegance, as usual for the French software house, thanks to excellently written dialogues and a respectable artistic direction. We don't touch the heights of Life Is Strange, perhaps, but the maturity in the script and characterization of the characters is admirable and gives further variety to the Game Pass offer. Here you can read our review of the first episode.
Gears of War is one series with a lot of potential, as the guys from Splash Damage demonstrated with theirs Gears Tactics. It is a strategic reinterpretation of The Coalition brand, which traces in the footsteps of Gabe Diaz, Kait's father, in an attempt to defeat the monstrous Ukkon. The result is very positive and recalls the famous X-Com, in a more brutal and violent guise.
Call of The Sea is a delightful old-fashioned graphic adventure inspired by the tales of Lovecraft. We talked about it extensively in our review and it was about one of the most interesting surprises of this year. Are you ready to follow Norah in search of her husband on a remote island?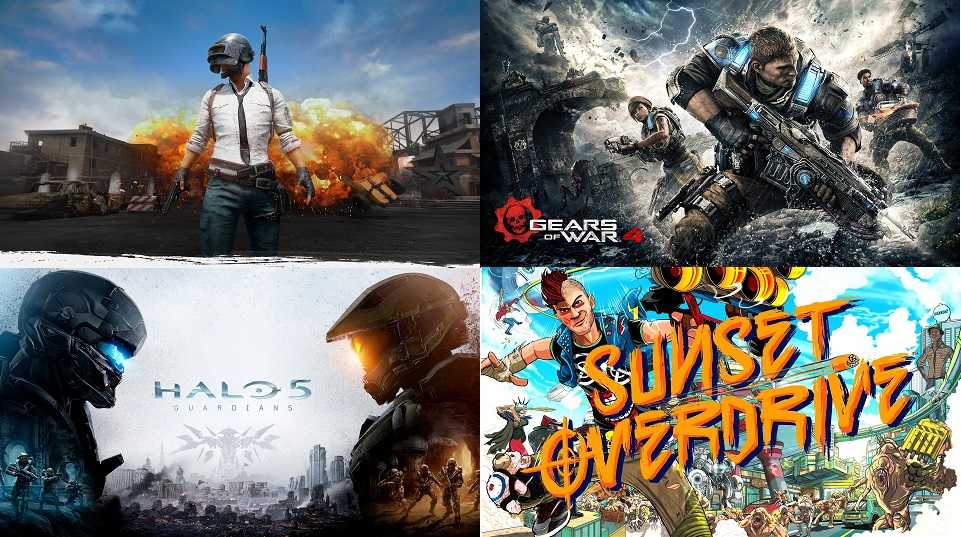 For those who love to lead their hands and… destroy everything – Best Xbox One exclusives
The highly anticipated sequel to Crackdown 2, Crackdown 3 has been delayed but is now finally here! This time we will follow the Agency grappling with a mysterious terrorist organization called Terra Nova… Get ready for explosions, shootings and a thousand adrenaline, because in the course of your mission you will need really heavy artillery!
This sci-fi FPS title is more enjoyable in company: the mode four player online co-op will give that something extra to this title, unforgettable for its complex fights. The multiplayer mode is more exciting than ever in the Warzone mode, which can support up to 24 players. Impossible to go wrong with Halo 5: Guardians.
Humanity is not safe yet: lead super-soldiers Kait, Del and JD and get ready to take out legions of bad guys with impressive paraphernalia. Whether you play single-player or co-op, the campaign of Gears of War 4 will bring you third person shooter, heavy artillery, tough opponents. Do you want more? Then try Horde mode and get ready to defend your base tooth and nail!
Insomniac Games has a special talent for creating colorful worlds and absurd objects, and so it was born Sunset Overdrive, an open-world full of life, chaotic and with a punk rock character. This title will please your dips of mass destruction by providing you with crazy artillery: Bowling balls, fireworks, explosive teddy bears and more. Move from side to side with your anti-gravity shoes and experience absolute freedom of movement in Sunset Overdrive, which will soon become your favorite playground!
The Coalition offers us Gears 5, a new chapter in the Gears of War shooter series. The story of Gears 5 it will follow that of the previous chapter and will focus above all on Kait Diaz, a COG who finds herself having to disobey direct orders in order to defeat the threat and discover the mystery that binds her nightmares to the Swarm. The new Hivebusters DLC has also been available for a few weeks, highly recommended and which we have reviewed here.
The arrival of Ninja Theory among the Xbox stables has brought us a very special title. Bleeding Edge is a team fighting game that partly refers to games like Overwatch and Paladins, but declined in a hack and slash sauce. Cooperation between players will be essential, as each wacky hero will have different characteristics. The design of the fighters is really crazy and the title lends itself to some pleasant session of extreme blows.
On the track on Xbox One: off to racing games! – Best Xbox One exclusives
One of the two racing games that we propose in this list is Forza Horizon 4, the latest open-world addition to the Forza series. Step on the accelerator and perform your best stunts across Australia's diverse and beautiful locations. Will you be able to get the best models?
Forza Motorsport 7 is the second full speed title on our list. This title borders on perfection: 4K viewing, improved AI and handling, and impressive realism. The precision of the controls will push you to take your machine to the most extreme limits and live an experience that is not only realistic, but also fun to play. And if you're a real fan, there's a long line of models to unlock!
For those a little nostalgic… – Best Xbox One exclusives
The best fighting game exclusive for Xbox One. Killer Instinct was born in the 90s as Nintendo's answer to Street Fighter and Mortal Kombat and returns in all its glory, with a visual in 60FPS, 20 combat stages and a cast of 26 characters! Killer Instinct: Definitive Edition has impressive graphics, a cinematic story mode, competitive online matches and tons of extras to discover!
If it hasn't already happened, this title will make PlayStation 4 owners healthy envy: Rare Replay is a collection of 30 iconic games from the Rare studio, including Dark, Banjo-Kazooie and Battletoads. With a total of 700 hours of play, this collection is to be played together in multiplayer and …