Are you undecided whether or not to buy BLUETTI B230 and B300? Here are 5 things to know to dispel your doubts
When electricity, one of the most widely used forms of energy, was discovered, it soon became an essential source of life. If there is a power cut, even a very short one, the consequences can be catastrophic, especially during the extreme heat of summer days. To avoid the risks of power outages during this summer, BLUETTI will organize a Power Week from 14 to 30 August. Scroll down to find out more.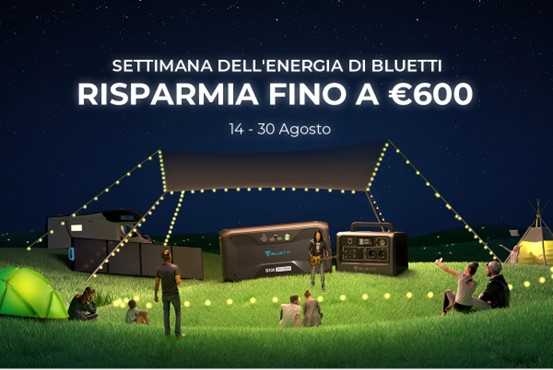 BLUETTI B230 and B300: not just life companions, real life-savers!
BLUETTI B230 and B300 can be used not only as additional batteries, but also as an independent power source, since they are characterized by the presence of multiple outputs, for versatile charging, including 1x 18W USB-A QC3.0, 1x 100W PD3.0 Type-C e 1x Accendisigari 12V/10A.
The MPPT inside the BLUETTI B300 allows you to recharge by solar energy up to 200 W. Using the T500 adapter it is not necessary to connect to the AC200MAX and AC300 control units. Furthermore B230 and B300 can receive an input power up to 500W AC for fast charging.
The battery charger of wonders – BLUETTI D050S
BLUETTI B230 and B300 are real power sources. But they can eventually be exploited to their full potential if combined with the D050S battery charger. There are many possible charging methods, such as charging at 12 / 24V from the car, from a lead-acid battery and even from alternating current. There charging by sunlight it can reach up to a maximum of 1400 W for AC200MAX.
The integrated inverter does not generate any absorption, allowing the system to reach one discharge efficiency of over 95%. If you plan to use the solar generator while hiking or on vacation, you don't have to worry about bringing the whole BLUETTI charging set with you because the battery will be able to power all your devices without any problem.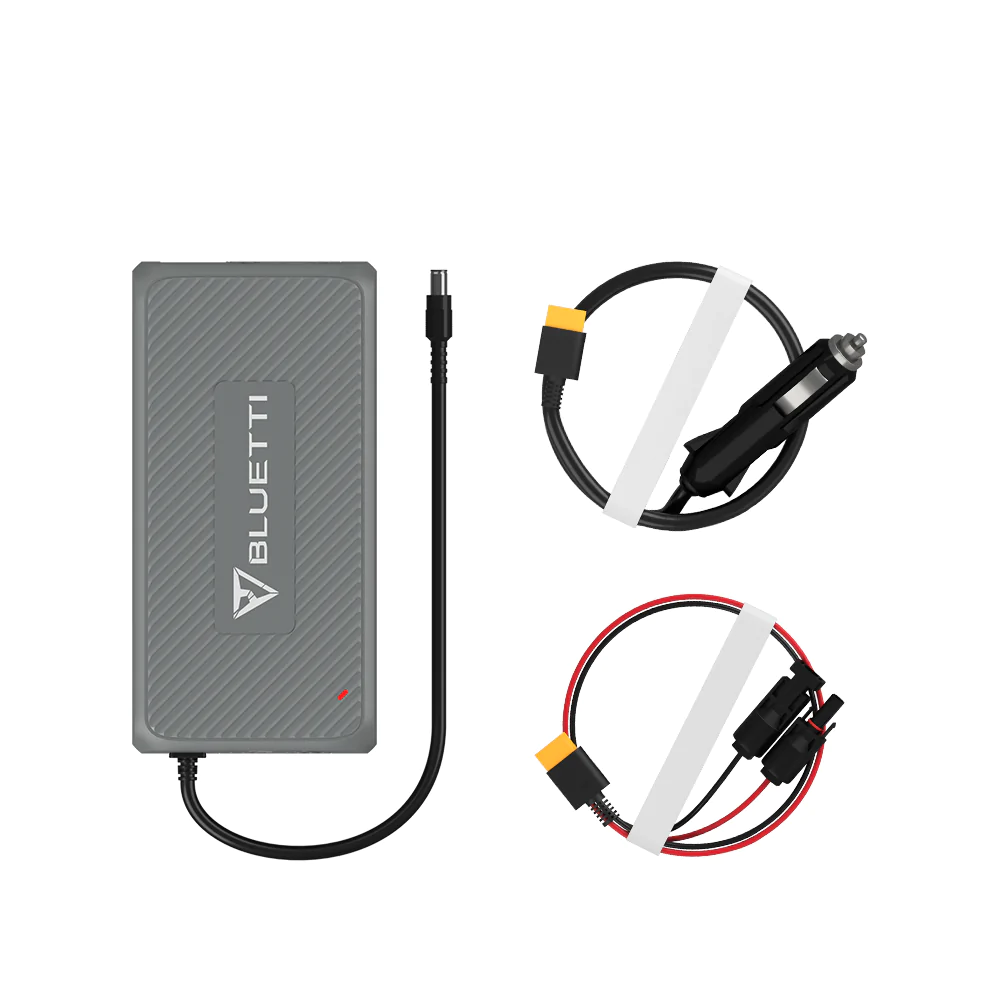 High compatibility – Not only for AC200MAX or AC300.
BLUETTI B230 and B300 were presented together with AC200MAX and AC300 respectively. These are already been made compatible with other generators such as AC200, AC200P, EB150, and EB240 connected via D050S. You can increase the overall capacity at any time to cope with blackouts and other emergencies by combining different accumulators.
LiFePO4 – The safest and most durable technology
Safety and longevity are the main features to take into consideration before purchasing a power station, which is why BLUETTI adopts the latest LiFePO4 technology in recent years for the production of solar generators.
Other models and combinations recommended by BLUETTI during Power Week 2022
AC200MAX 2048 Wh LiFePO4, 2200W AC: starting from € 2,199 (starting price € 2,399)
AC200P+PV350 2000 Wh LiFePO4, 2000W AC, 350W Solar energy: starting from € 2,599 (starting price € 2,699)
AC200P+3x PV200 2000 Wh LiFePO4, 2000W AC, 600W Solar energy: starting from 3,296 € (starting price 3,399 €)
EB55+PV120: 537 Wh LiFePO4, 700W AC, 120W Solar energy: starting from 899 € (starting price 999 €)
EB55+PV200: 537 Wh LiFePO4, 700W AC, 200W Solar energy: starting from € 1,099 (starting price € 1,199)
2x B230 (D050S GRATIS): 2048 Wh LiFePO, starting from 2,799 € (starting price 2,998 €)
2x B300 (D050S GRATIS): 3072 Wh LiFePO4: starting from 4,698 € (starting price 4,798 €)
That's all from the electronic section, keep following us!