BMW Motorrad has officially unveiled the new R 18 custom "Spirit of Passion" from Kingston Custom
An unmistakable design, different from all the others; this is the new "Spirit of Passion"Signed Kingston Custom. After Roland Sands, Dirk Oehlerking puts at the service of BMW R 18 his inimitable talent completing the second R18 gem of the "SoulFuel" series, a collaboration between BMW Motorrad and selected customizers. Previously, it was the custom of the R 18 created by Bernhard Naumann (also known as "Blechmann") that caused a sensation.
BMW Motorrad presents the new R 18 custom
The BMW R 18 is so perfect that I have left the technology as it is. The chassis is 100% original and is so sophisticated that nothing should be changed.
This was stated directly by Dirk Oehlerking. But the bike still underwent a transformation into the unmistakable Kingston Custom style. The center of attention is the Kingston fairing. The bodywork is hand finished in Kingston design, as are the handlebars and fender. The discharge of the BMW R 18 was modified da Oehlerking in stile Kingston Roadster, mentre la saddle it was derived from the range of universal accessories. Direction indicators have been replaced with Kellermann indicators and the LED headlight and now integrated into the fairing. The original paintwork and lines have been adopted for the fairing and wing, with the addition of some Kingston-style details. The wheel suspension and fuel tank are original. The overall design is inspired by the classic Art Deco style.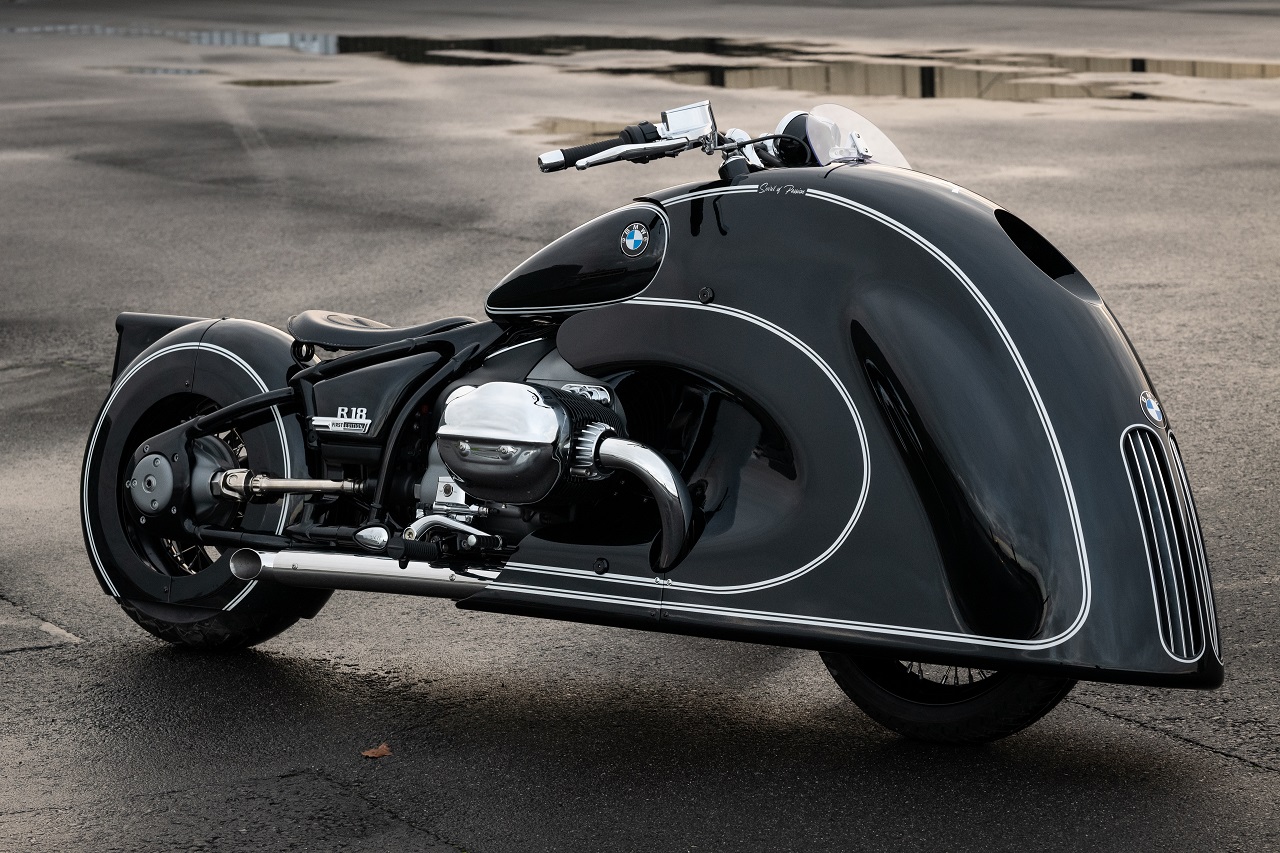 BMW R 18: the original
Thanks to its extremely malleable architecture, the BMW R 18 is predestined for customization. The R 18 is characterized by a pronounced historical reference, which technically and visually recalls famous models such as the BMW R 5 and refocuses on the essential elements of the bike: purist technology, without frills and of course the "big boxer".
For more articles on the world of motors, and much more, keep following TechGameWorld.com!