The Canon PowerShot SX540 HS is Canon's proposal in the entry level super zoom segment. What will this compact but flexible solution offer us?
Let's find out first what are the technical characteristics of Canon PowerShot SX540 HS. We will then go, during this review, to analyze the camera from a practical point of view. In fact, what matters most in a camera are not the numbers of laboratory tests, but the experience of use that it guarantees in its use.
Canon PowerShot SX540 HS: the technical characteristics
Format sensor: 1/2.3″ (5.6x)
Resolution: 20 megapixel
Sensitivity: ISO 80 – 3200
Shutter times: 15″ – 1/2000
Compensation: +/- 2 stops in 1/3 steps
Exposure mode: M, S, A, P, Scena
Types of light meters: Multi-Area, Semi-Spot, Spot
Stabilization: And
AF micro-adjustment: No
Gust: 6 FPS
Live View: And
Anti-dust: Not required (this is a fixed lens camera)
Video mode: 1920x1080p @ 60 FPS
WiFi: And
GPS: No
Target: 4.3-215.0mm f/3.4-6.5  (24-1200mm equiv.)
File formats: JPEG
Touchscreen: No
LCD: 3.0″, 440 x 330 pixels, fisso
Viewfinder: Not present
Built-in flash: Yes, range 5 meters
Memory: SD, SDHC, SDXC
Battery: Li-Ion
Tropicalization: No
Underwater: No
Weight: 442 g
Dimensions: 120x 82 x 92 mm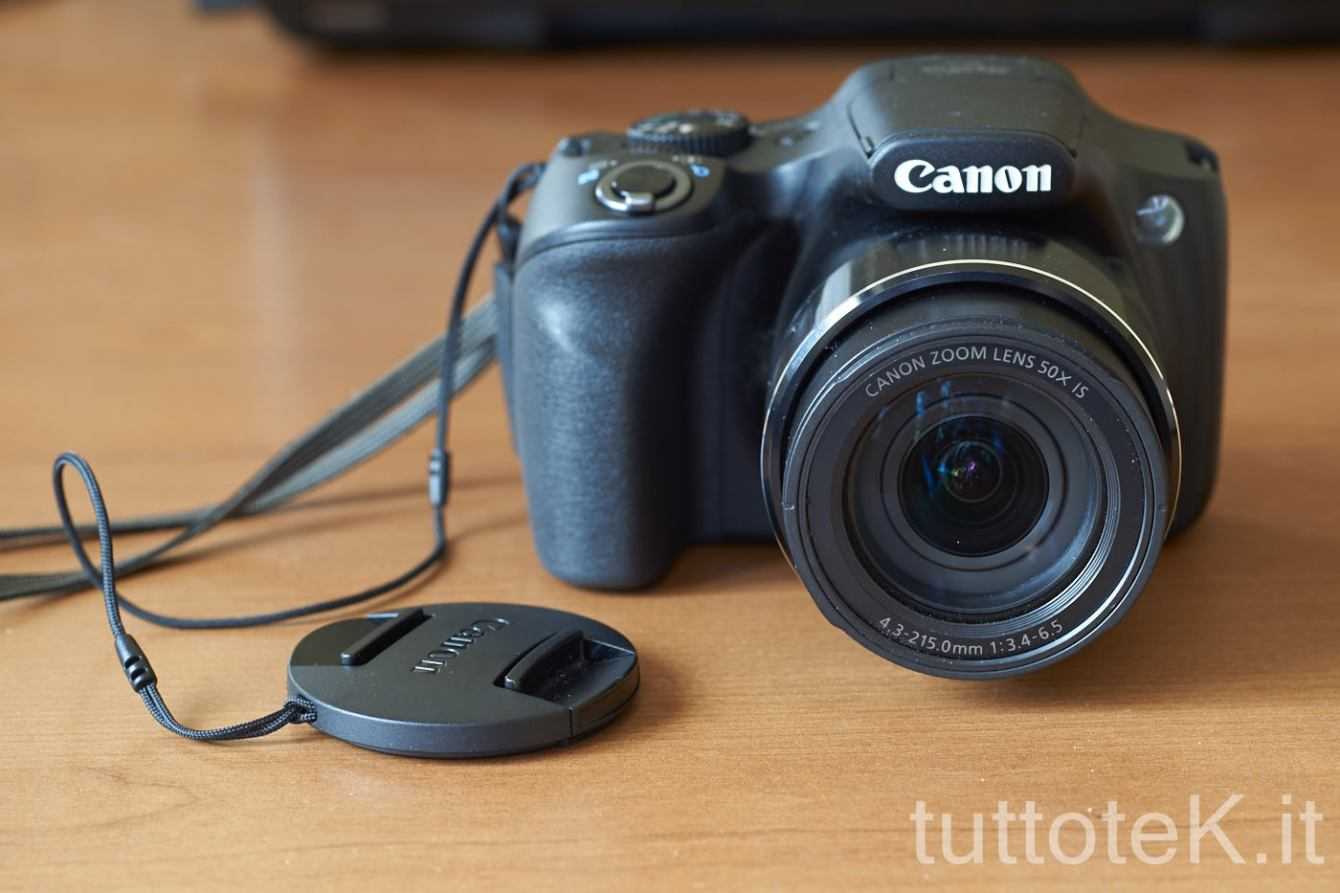 Canon PowerShot SX540 HS: the camera body
Canon PowerShot SX540 HS looks like a compact with a very large zoom. This in fact starts from a moderate wide and reaches a very pushed tele. It could be said that the strength of this small camera body lies in its enormous zoom. However, to accompany this enormous focal range there is an aperture certainly not among the most open: we are talking about an f / 3.5-6.5. Which leads the camera to show some limitations in low light. To this is added the minimum aperture limited to f / 8 which, vice versa, limits its possibilities in the context of long exposures.
Of course, this choice has two solid foundations: making such a zoom with a larger maximum aperture would have taken the overall dimensions to a very different level, and using smaller apertures than f / 8 on such a small sensor means having a lot of diffraction. To compensate for the not extraordinary brightness of this little gem there is one 5-axis stabilizer that is able to work excellently especially on the telephoto part of the lens.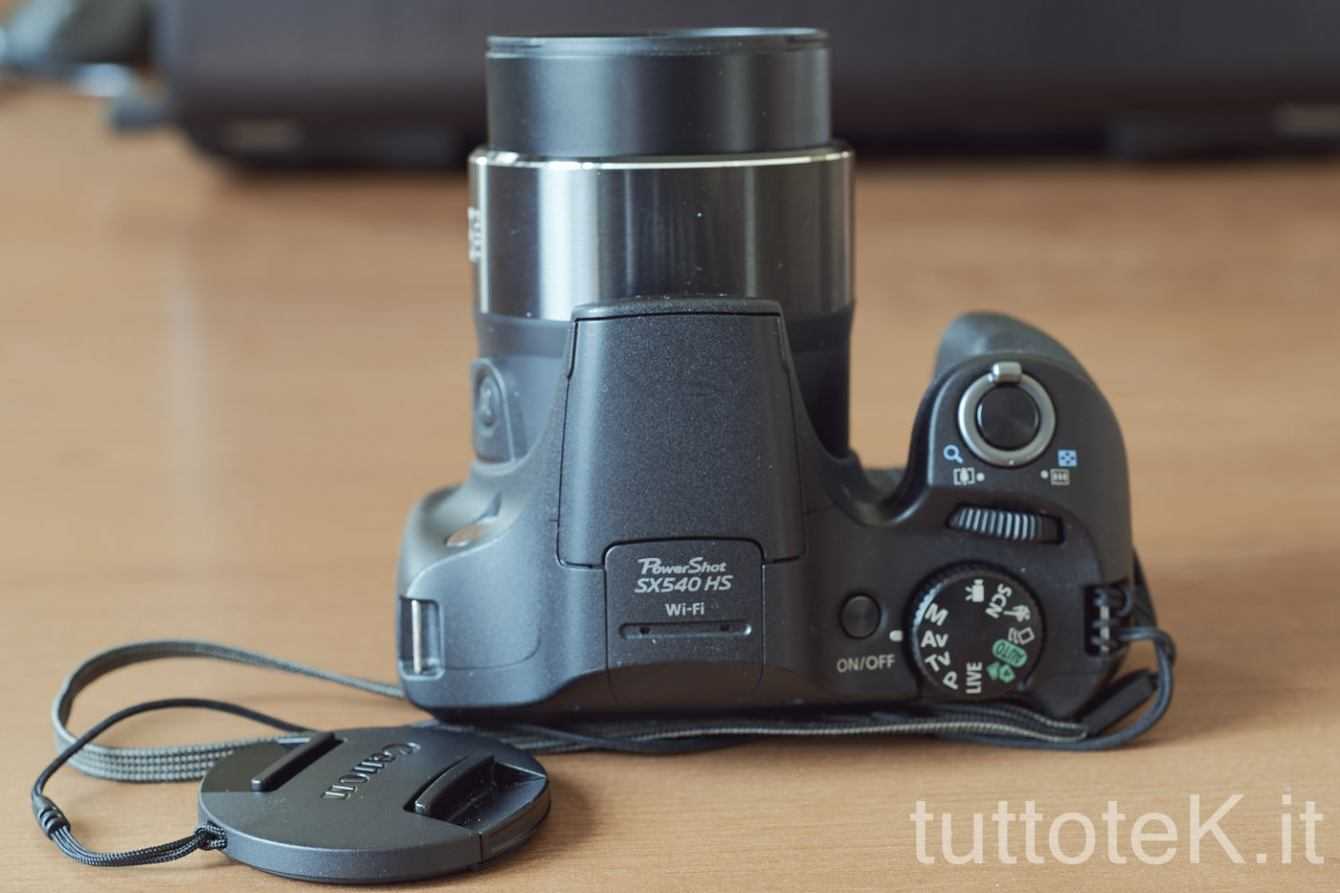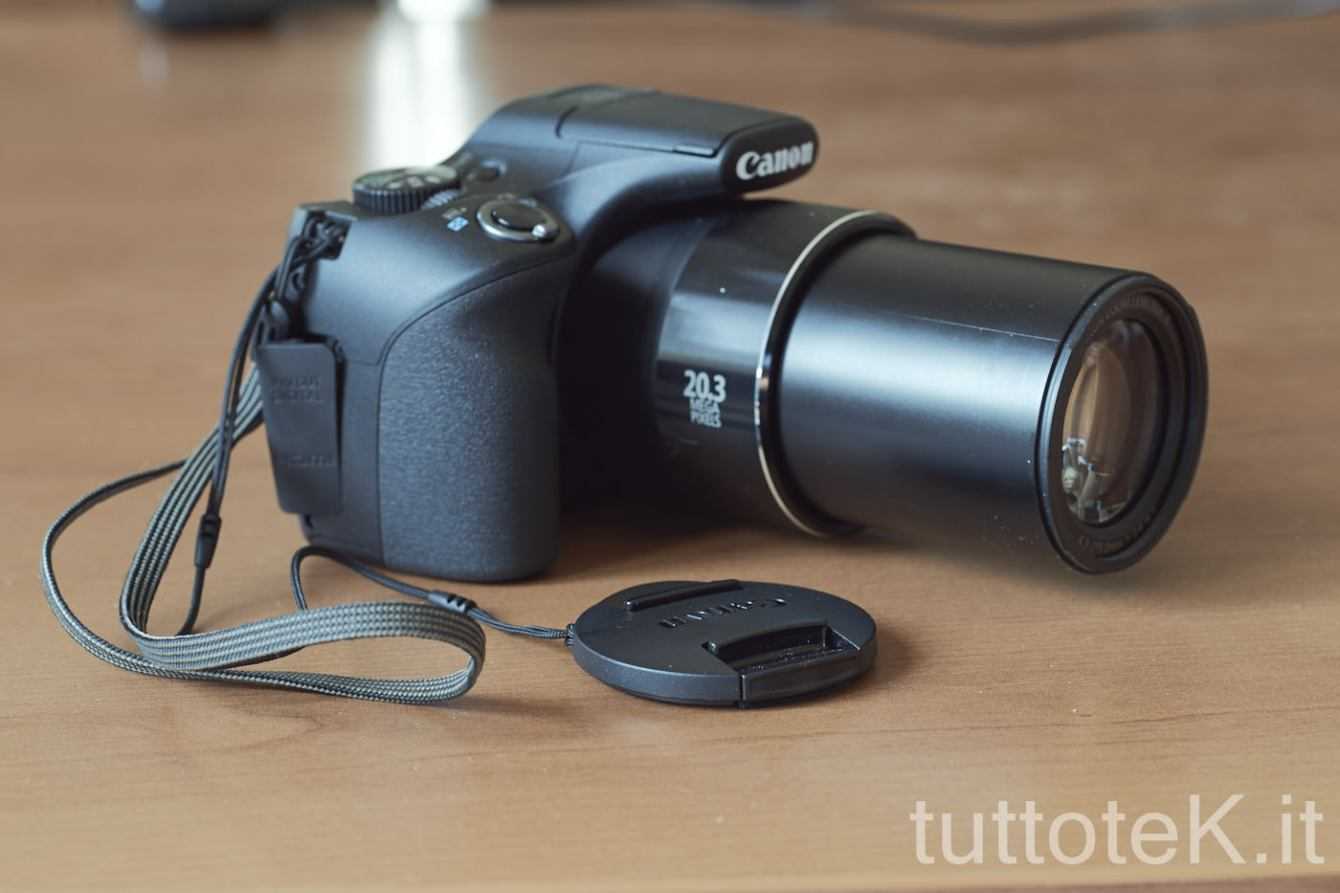 A significant plus that helps to always have good and never blurry photos. Clearly the stabilizer also helps a lot in videos, and makes even more of a difference.
This is because the sensor is a 1 / 2.3 ″, certainly not among the largest available today. The camera body offers a single dial suitable for selecting shutter speeds and apertures and a mode dial. There are both the classic P-Av-Tv-M modes, and the scenes and "intelligent" modes. Then we find an on and off button, and then the shutter button with attached zoom lever.
As for the zoom range, nothing to say: we are faced with an extraordinary solution.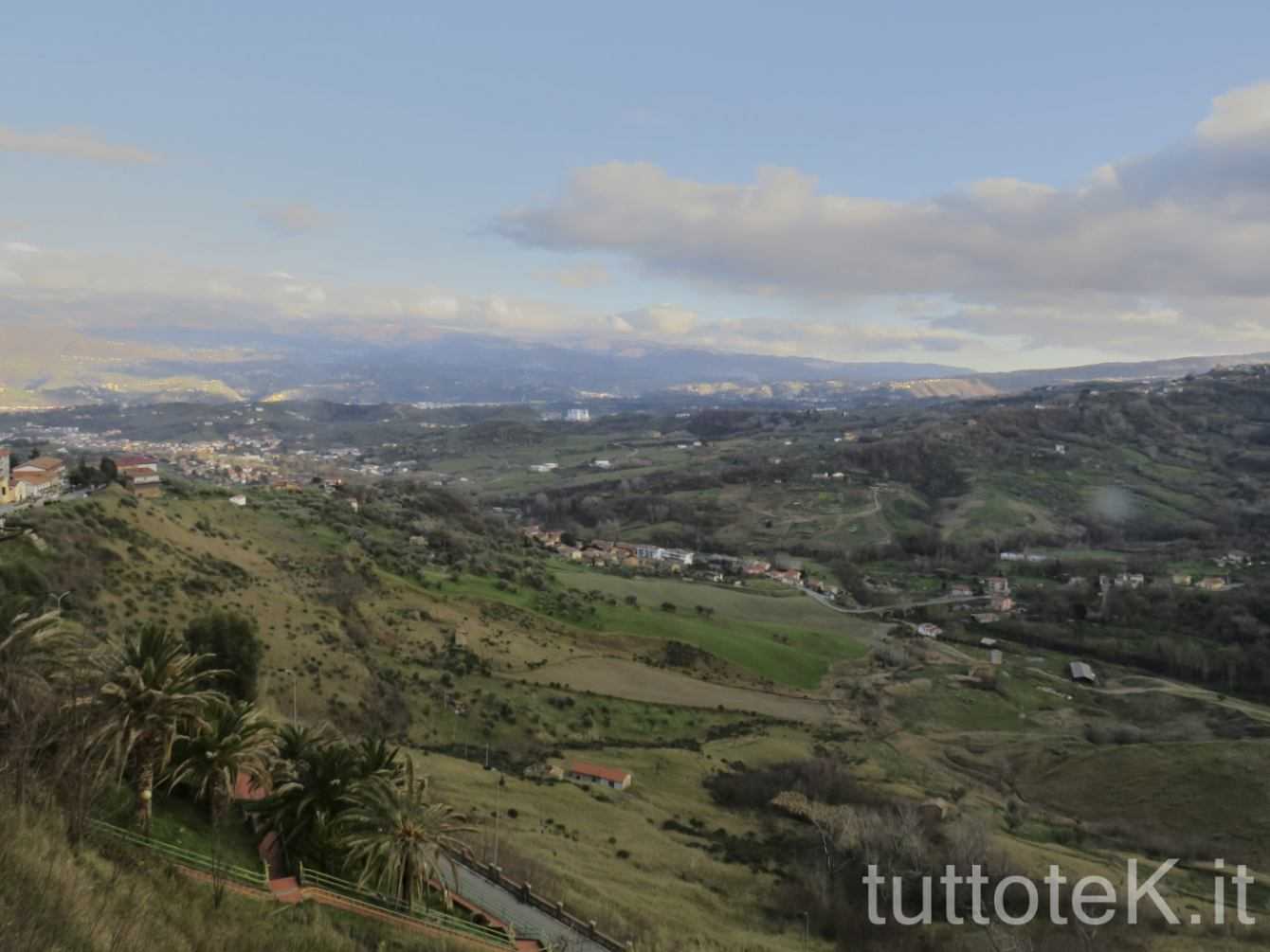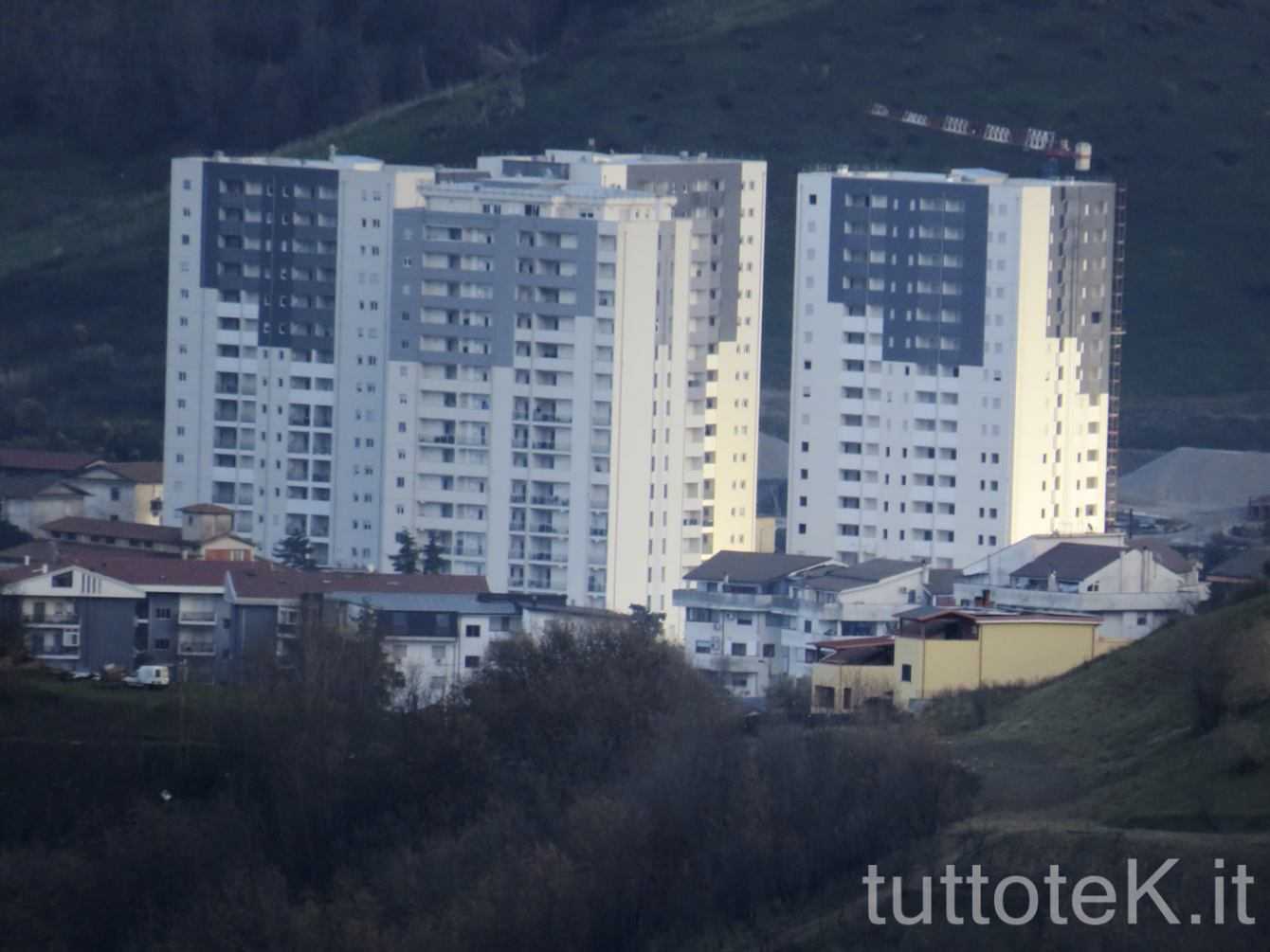 Taking advantage of the large zoom range, Canon has inserted the "automatic framing" function which allows you to shoot a full figure, a face or a half bust in a completely automated way, making sure you always have the right shot!
In the rear part of the body there is the button for videos and the one for exposure compensation as well as the classic control buttons. On the side of the lens there are two buttons for the selection of the automatic zoom and autofocus. This concludes the essential set of camera buttons. This equipment makes it very easy to use but at the same time not very "malleable" in manual. The display is fixed, and does not offer a touchscreen. This is a nice limitation since, given the absence of the viewfinder, the screen is the only tool to check what is being framed. Clearly there is no shortage of flash, small and with a not extraordinary power, but still with a range of 5 meters.
It is a light and relatively comfortable body. It is easy to notice, holding the camera, that it was created to offer the best possible compromise between quality / weight / focal range. It aims to be a compact all-rounder suitable for everyone, both the advanced user and the novice user.
Canon PowerShot SX540 HS: Autofocus e Live View
Canon PowerShot SX540 HS delivers a 9-point autofocus system with face detection, it also has a focus lock system. The latter locks the subject in the center and then chases it throughout the frame. It has an auxiliary light beam for low light illumination, and in addition the focus distance is 0 cm from the front lens of the lens when used at the minimum focal length in macro mode. The camera practically always works in live view, providing a valid pre-view of what the actual shot will be. There is also an additional "live" mode that allows you to change some image parameters in real time.
Overall we are satisfied with the focusing system: always manages to lock even in low light, and offers good speed. Sure it's not a sports camera, but we managed to get some small satisfaction in dynamic situations: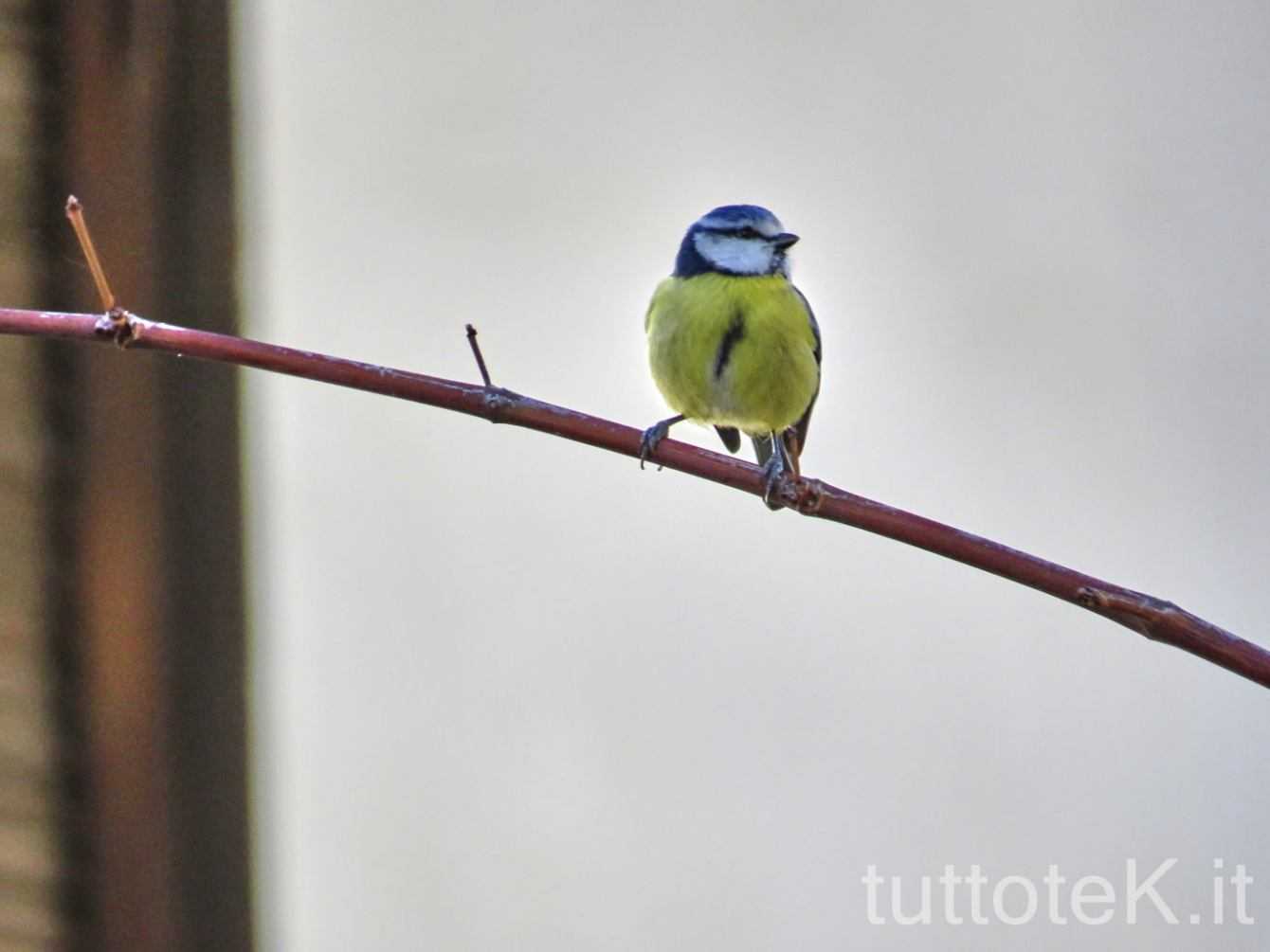 Clearly the limit is image quality, but we'll talk about that shortly. It can be concluded by saying that the focusing system is satisfactory. Of course, it is certainly helped by a depth of field that is always "generous" thanks (or to blame) to the small sensor. Clearly using the zoom at maximum excursion the focus becomes more critical, but how many times do you happen to use 1200mm equivalent in close-up shots? For these reasons the focusing system is promoted with clear marks for us.
Canon PowerShot SX540 HS: image quality
This compact delivers a sensor of 20 mpx with a size of 2/3 "; it is a very dense sensor with quite small sensels. We are faced with a solution born of strong compromises. Cost (Canon PowerShot SX540 HS can be purchased for only 250 €), super zoom (50x), and small body, greatly affect the design choices that Canon had to make to create this camera body. These compromises have been well balanced by Canon. In fact, compared to other compact cameras with the same sensor size, the quality is more than good and compared to those with a larger sensor, the zoom range turns out to be the trump card.
We appreciated the range of ISO available (80 up to 3200) which offers sensitivities that are really exploitable and not "excessively pumped" as happens on many compact cameras that reach ISO 25600. What is the use of having higher ISOs if the photo has practically no detail and is not usable? For this reason we appreciated Canon's conservative choice.
A sore point is the lack of Raw. Too bad, we would have liked to have them available: with a good post production software we would have been able to improve the final result even more.
Speaking instead of the yield of the lens, we point out two defects: an invasive flare at minimum focal length, and some chromatic aberration at longer focal lengths. Nothing tragic, just buy the lens hood available as an accessory for flare and work in post production for aberrations, but it is good to know about these limits. Here are some examples of flare.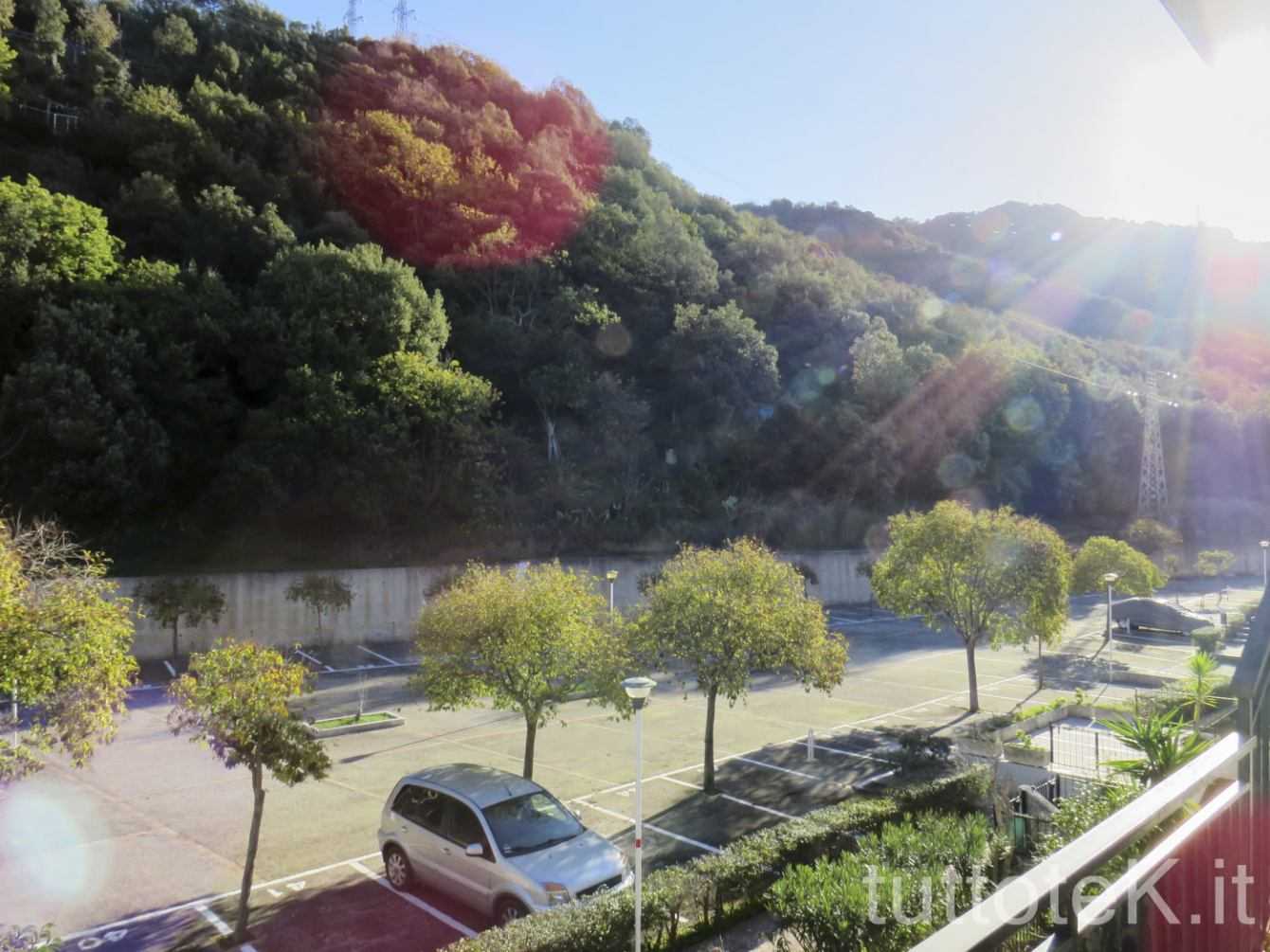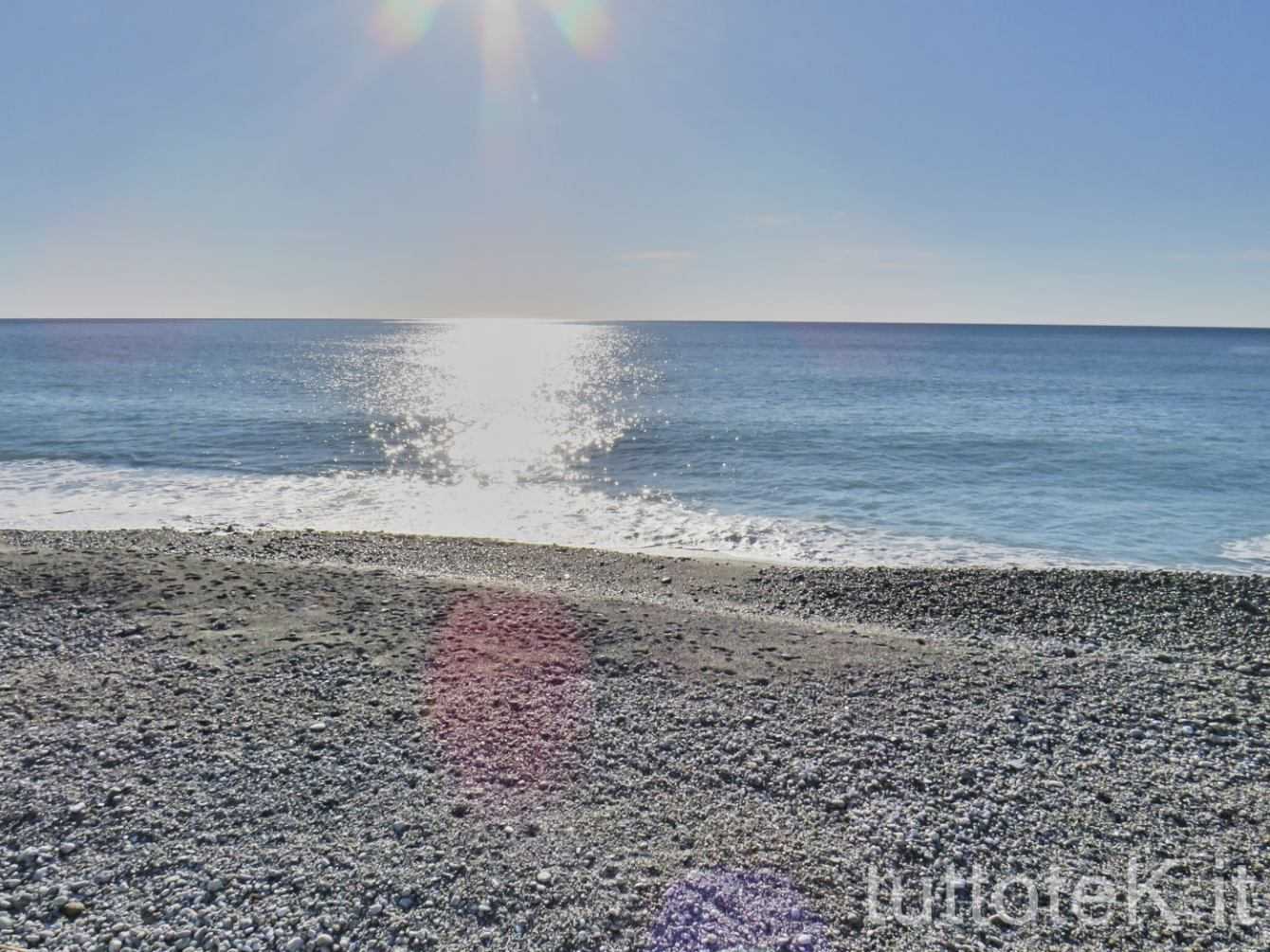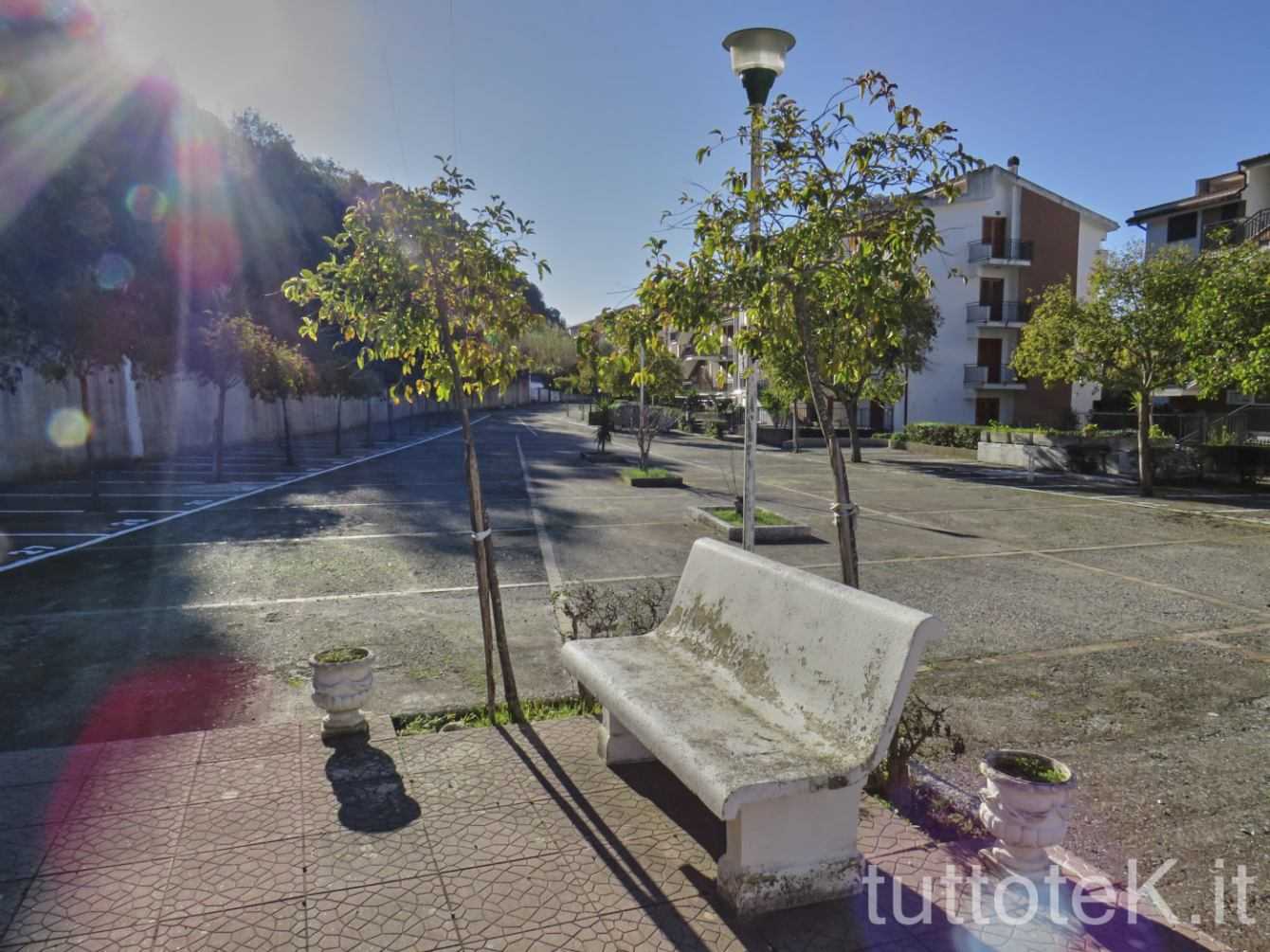 Canon PowerShot SX540 HS: the machine JPG
As stated above, Canon PowerShot SX540 HS works only in jpg. Canon therefore provides us with a large number of options and "presets" that adapt to every scene that the user may find himself in front of. Obviously, a lot of attention must be paid to choosing the right scene, if you want to "do it yourself", but it is also enough to rely on the car with the auto mode that works very well. Then, if you plan to post produce the shots yourself, you can rely on the P-Av-Tv-M modes. These modes return a neutral color rendering that can be considered a valid basis for the development of your file. We tried to post produce the files with Capture One Pro 11 professional software. The results were very surprising: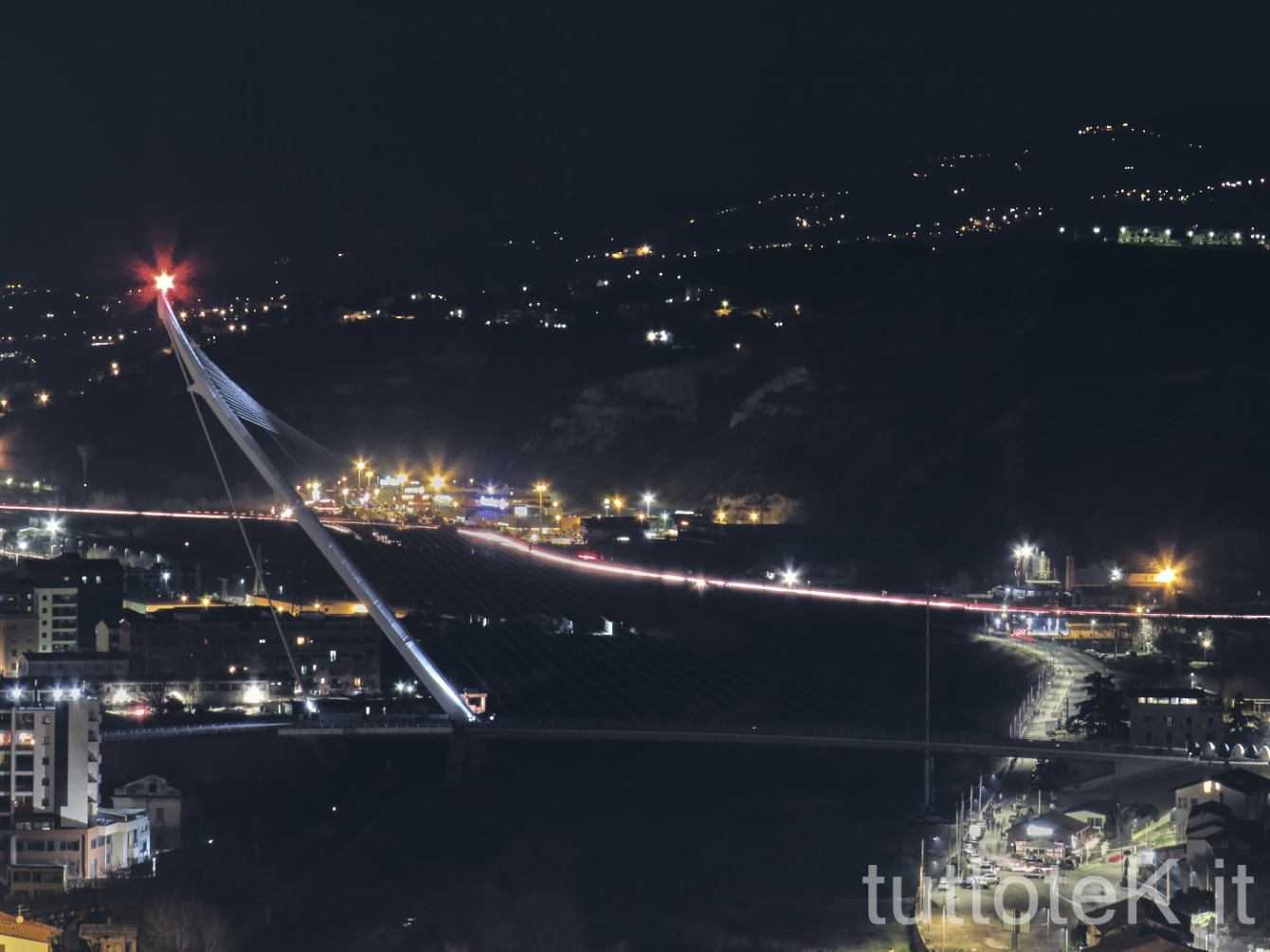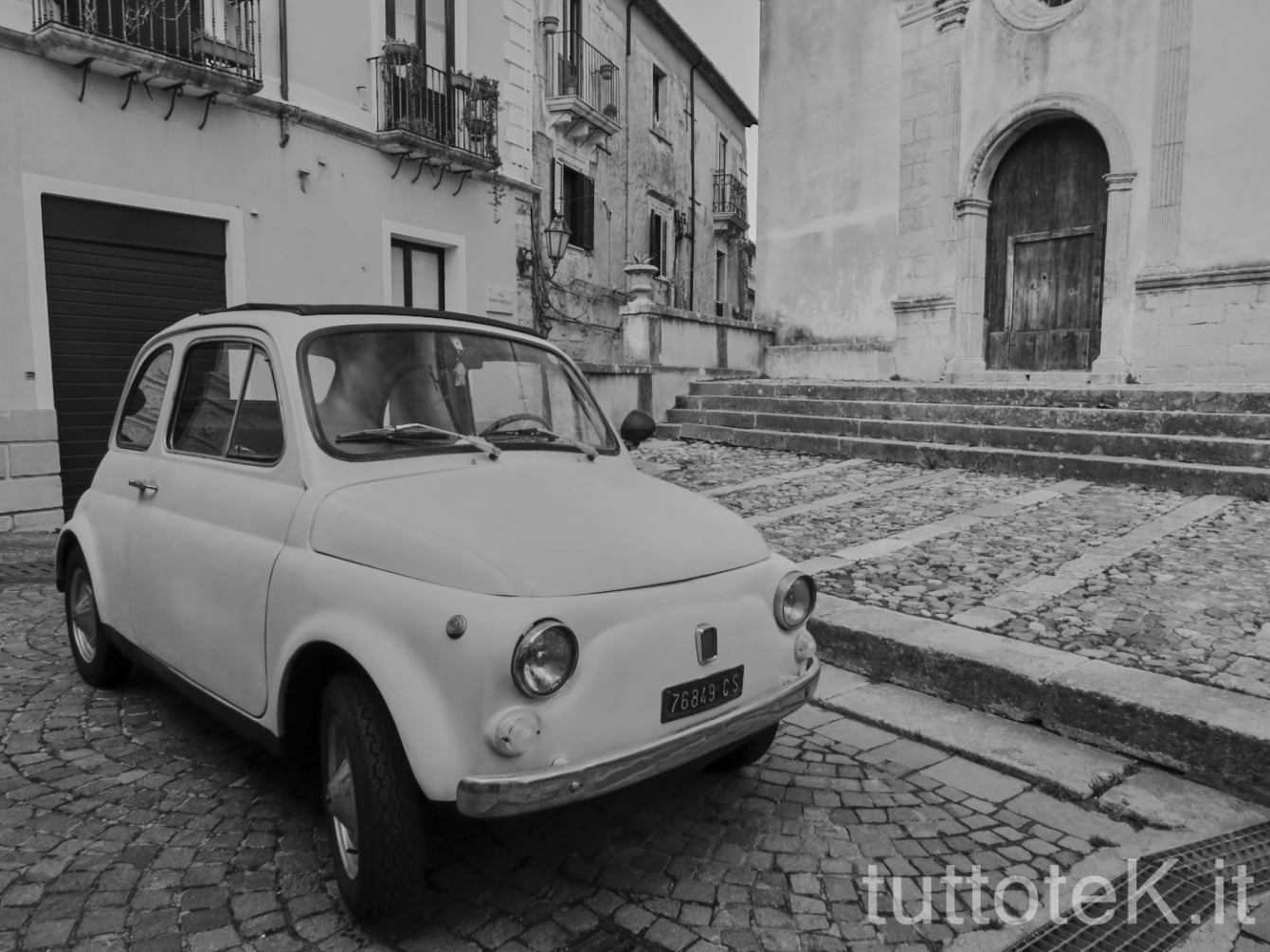 These files can be printed without any problem in 13 × 18 format, while they may have some small problems in larger prints.
Canon PowerShot SX540 HS: Exposure Management
The Canon PowerShot SX540 HS offers 3 modes of Evaluative (linked to the AF Face Detection frame), center-weighted average and spot (center)
We noticed the following behavior:
In "Evaluative" mode there are no problems: our subject will be perfectly exposed.
In "Center Weighted Average" mode the camera does a good job avoiding having burnt parts both at the top (highlights) and at the bottom (shadows)
We did not like the "Spot" mode: it is really difficult to manage this mode due to the lack of a dedicated key
Canon PowerShot SX540 HS: video
On the video side, the Canon PowerShot SX540 HS offers the ability to record in Full HD at 30 frames per second. The image quality is good, the sound quality "basic". The biggest limitation of this compact (to be picky) is the inability to use an external microphone directly connected to the camera. Also, in recording, the noise of the zoom movement is heard when using the zoom.
The video uses an MP4 container with MPEG4-AVC (H.264) and MPEG4 AAC-LC (stereo) audio encoding. This choice is dictated by the need to contain costs. Furthermore, it is not a machine used for video use.
A positive aspect is that in any case the focus in the video is very fast and silent (there is no noise in the video when focusing) also there is no crop in the video. The camera suffers a little from the rolling shutter phenomenon but considering the overall expense, we certainly can't complain. We emphasize that the quality of the videos is superior to that of the photos thanks to the re-sampling that the image processor performs.
Canon PowerShot SX540 HS: Autonomy and Flash
Canon PowerShot SX540 HS performs fairly well on the autonomy front. He guaranteed us a full day with about 200 shots! Certainly in our opinion a second battery is recommended to be sure not to remain on foot, especially during a long journey. The integrated flash instead lowers the autonomy a little, although not excessively. He behaves quite well but he too is not exempt from the classic "hard" effect on photos. Here is an example: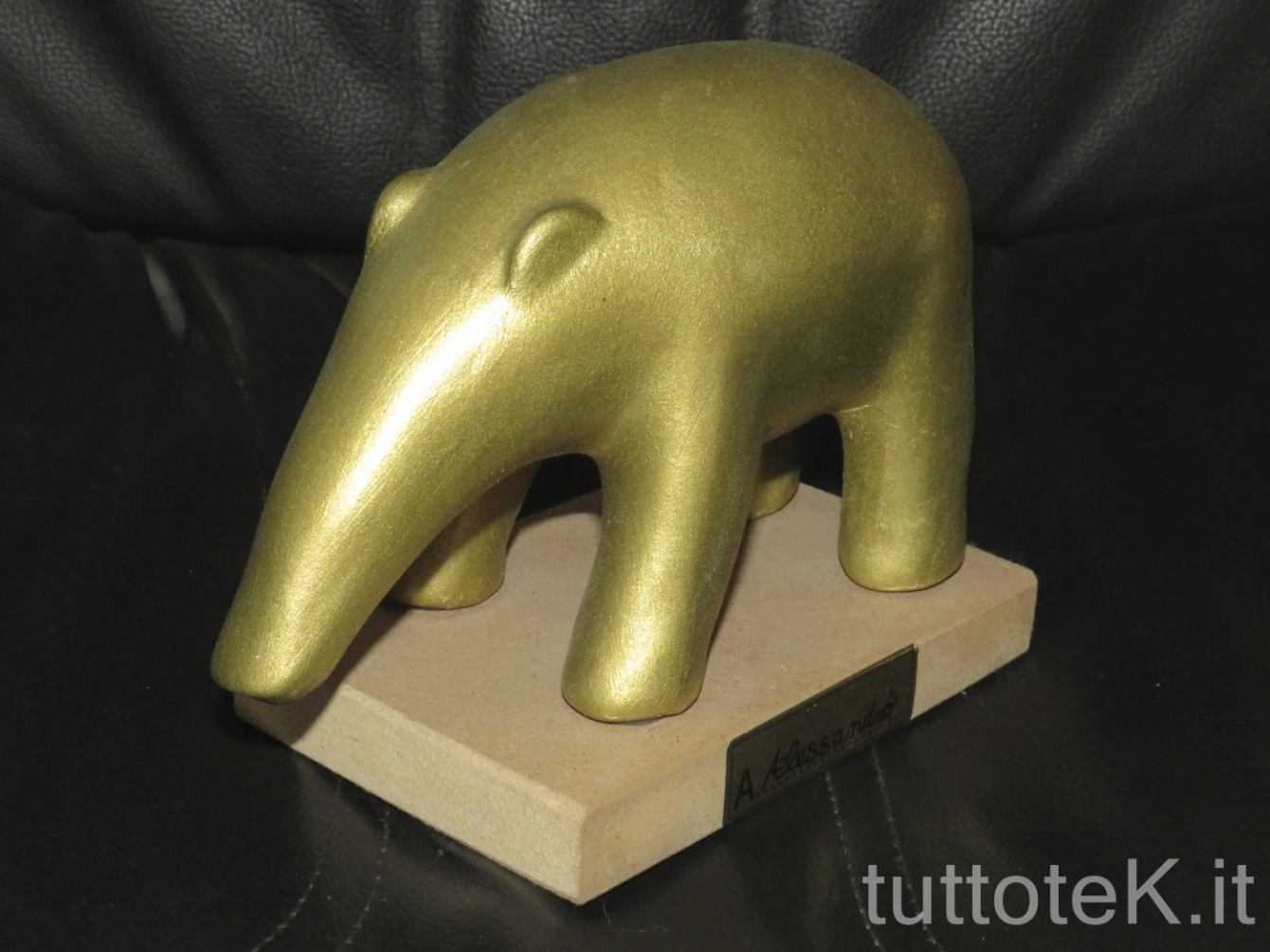 Canon PowerShot SX540 HS: WiFi connectivity
The camera offers wifi connectivity that allows, thanks to a smartphone, to manage it remotely and share every moment on the fly. For the connection we use wifi and nfc. Thanks to the Canon Camera Connect application, you can take advantage of the gps data of your smartphone, and download (and share) the shots that are on the device's memory at any time.
Furthermore, again thanks to wifi, images can be transferred to …