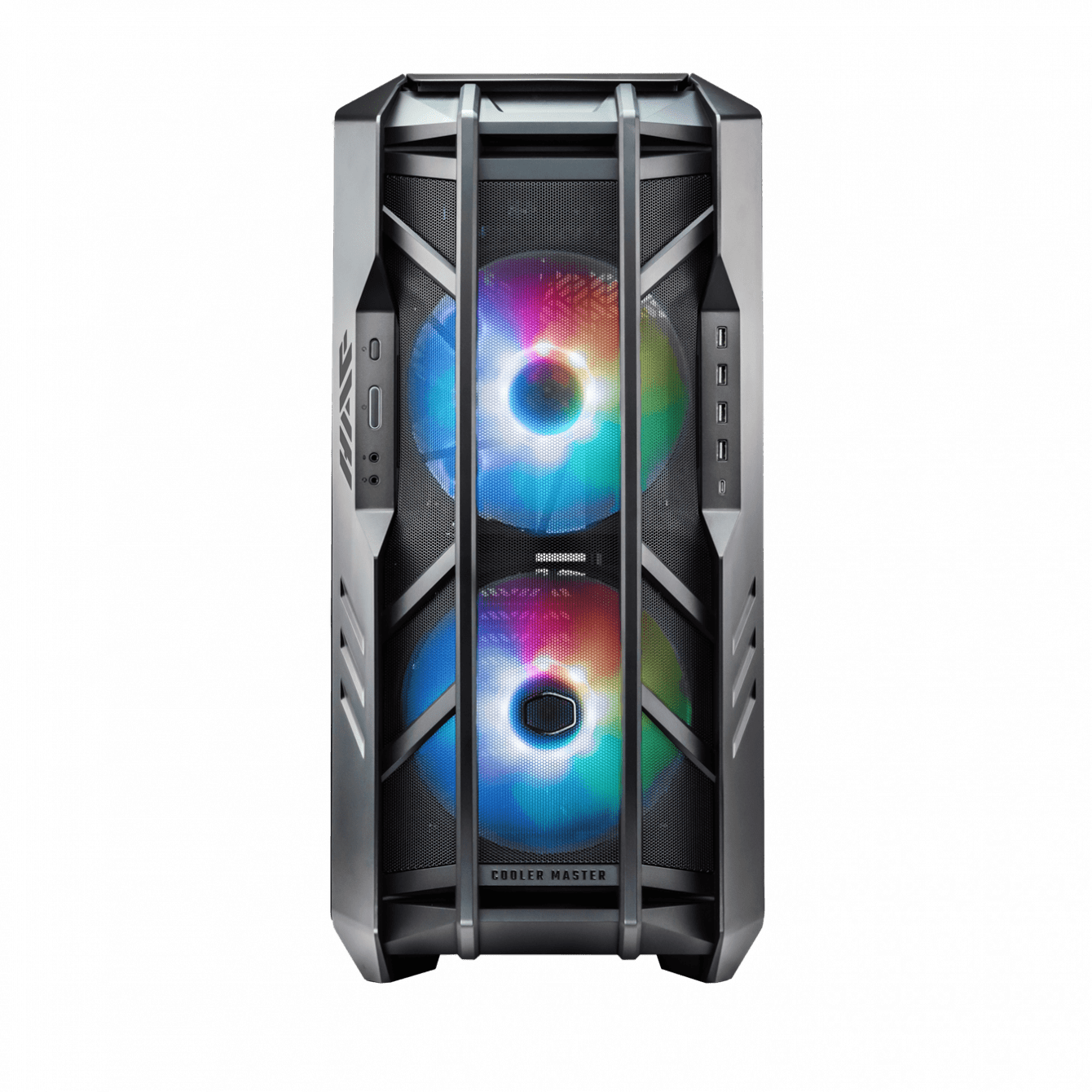 Cooler Master presented its new HAF 700, the latest addition to the famous High Air Flow line and "different twin" of the EVO model
Cooler Master (click here for more info on the company) has been a world leader in the design and production of computer components and peripherals for 30 years dedicated to an audience of hardware enthusiasts looking for the latest in terms of technology. Today the goal is to create a community for individuals who dare to stand out from the crowd and embrace their own creative identity.
From its own DNA, a series of products are born that wink at all those who have the skills, the tools and the desire to look for new customizations. The Taiwanese company is therefore pleased to announce the official launch of the new chassis HAF 700.
Details on Cooler Master's new HAF 700
Last born of the famous line High Air Flowborn in 2008, is theHAF 700. "Different twin" of the EVO model presented in February, it aims to contribute to the success of one of the Cooler Master series that have most left their mark in the history of PC DIY. Distinguished for its qualities of expandability, for the rationality and breadth of the interior spaces and for its undeniable cooling qualities.
From the visual impact of the slightly more sober front thanks to a minimalist design, but still massive and angular, HAF 700 retains the key features of the flagship EVO model. It therefore focuses on the user experience, so that users can fully immerse themselves in the joy derived from the "do-it-yourself PC". Like its "different twin" EVO, HAF 700 has been designed to create extreme systems both in terms of aesthetics and performance. Furthermore, it is able to house and maintain all the latest generation components at a constant temperature.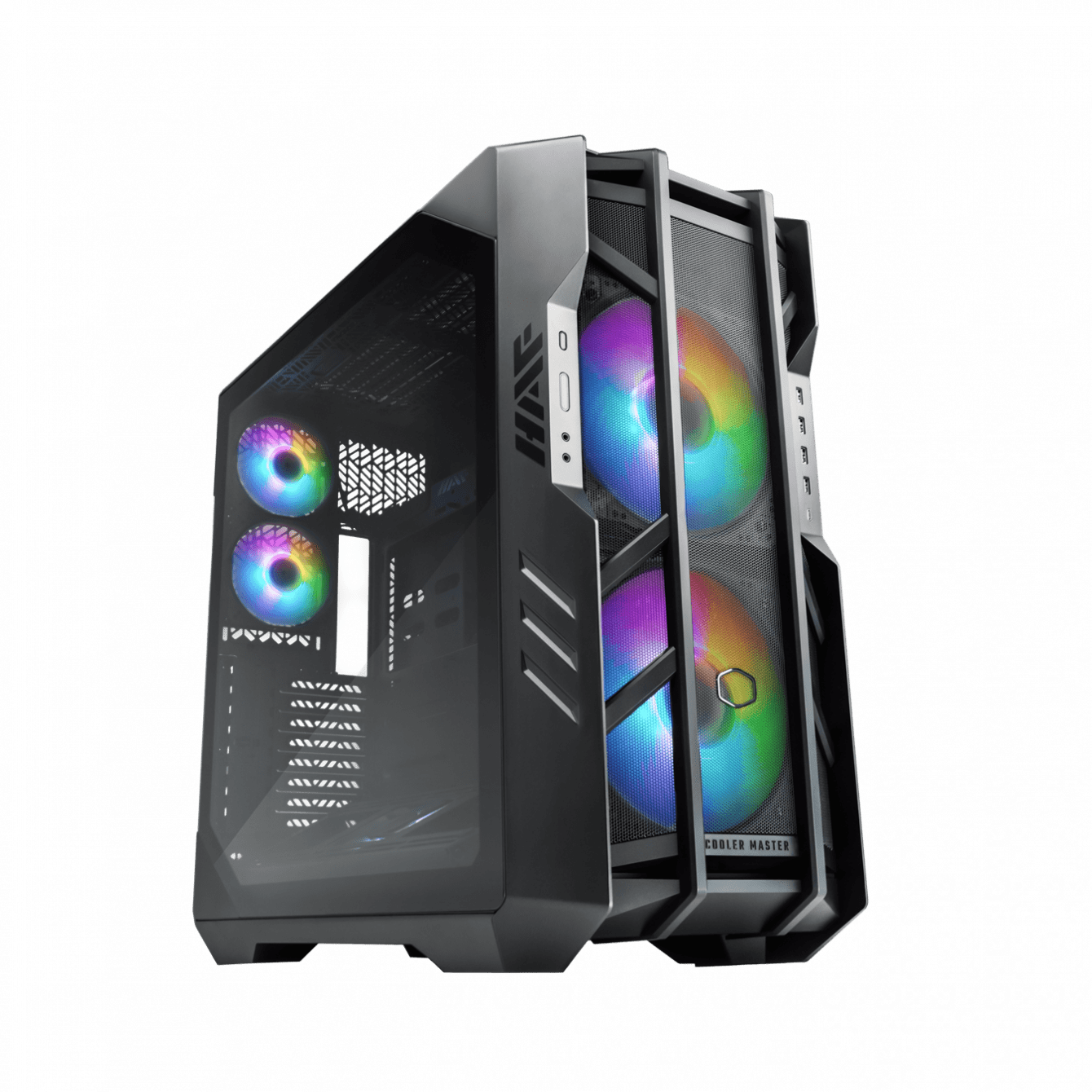 Features
Thanks to dimensions equal to 666 x 291 x 626 mm (P x W x H), inside it can easily be mounted:
a motherboard also in SSI EEB format,
video cards with a length of up to 490 mm,
a power supply up to 200mm,
a 480mm radiator,
12 2.5″ or 3.5″ drives,
air heatsinks with a maximum height of 166 mm,
and 18 120mm fans.
With the purpose of further increase the thermal efficiencyHAF 700 is equipped with a front panel full mesh, optimized to minimize resonance and reduce noise levels. The due ventole Sickleflow ARGB PWM da 200 mm not tre da 120 mm included in the case were pre-installed in a configured layout. For optimized airflow so users can enjoy first-rate cooling and out-of-the-box performance.
Customizable layout
All internal components of the case are designed to be removable and replaceable without the aid of tools, so that users can customize the layout according to their needs. In addition to the fact, of course, that you can enjoy a revolutionary and truly unique and satisfying installation experience.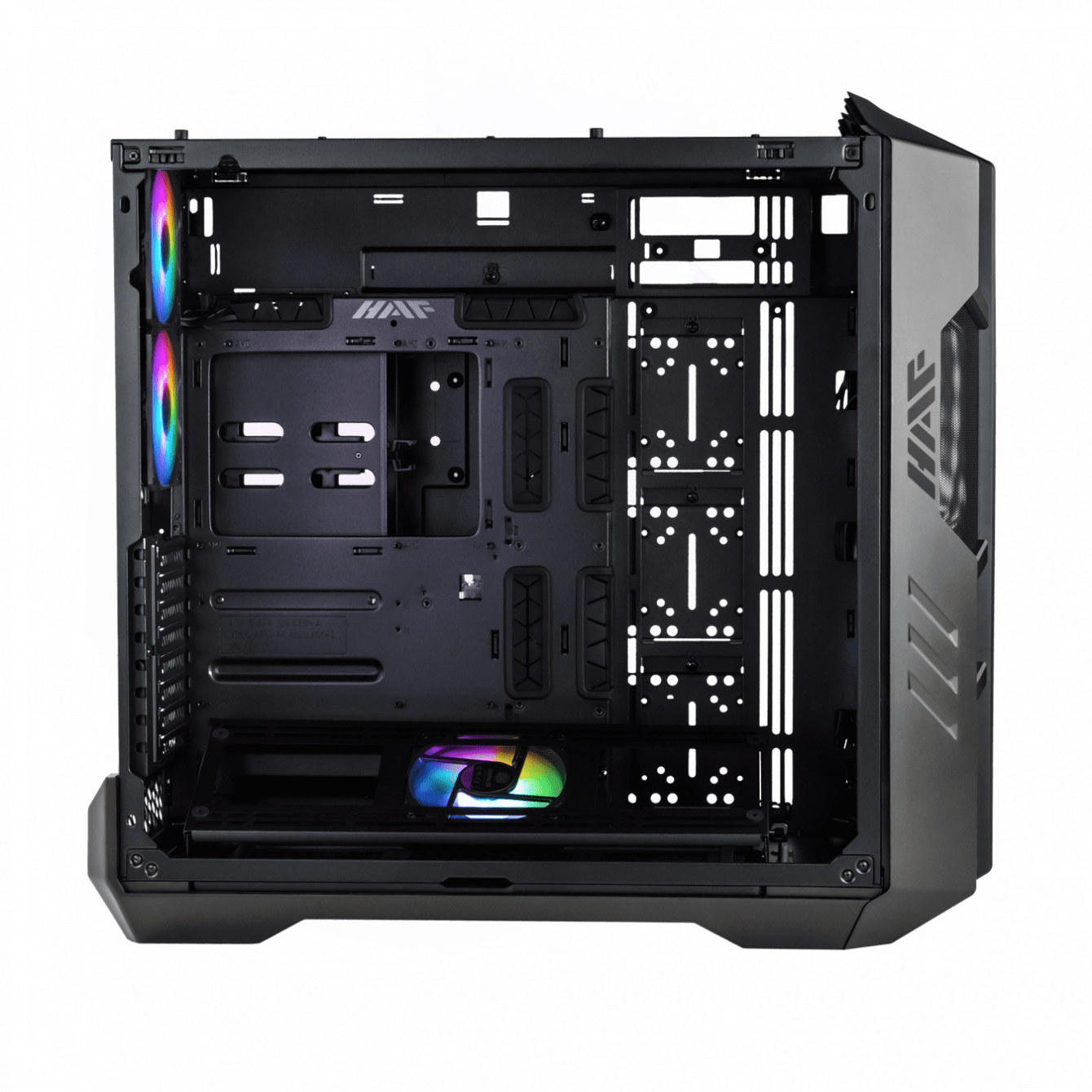 Balance between aesthetics and functionality
The HAF 700 EVO was conceived to stand out as the central point and artistic reference of a gaming room. Instead, theHAF 700 was designed to find a balance between the various tastes in terms of aesthetics and functionality. Featuring a front panel with a slightly less explosive design, the HAF 700 is embellished with ventole ARGB Gen2 Sickleflow.
Backward compatible with traditional ARGB Gen1, ARGB Gen2 devices, allows even greater levels of freedom and versatility when paired with MasterPlus+. Users thus have full control over the light effects and colors of each LED, fully customizable to such an extent that each system can be truly unique.
The case therefore presents innovative solutions both outside and inside. All designed to achieve unprecedented air circulation. to simplify assembly operations and to improve its appearance. HAF 700 will be available on the Italian market starting from the month of October at a recommended retail price of 359 € VAT included.
And you? What do you think of this new HAF 700 from Cooler Master ? Let us know with a comment below and always stay tuned to TechGameWorld.com for other news and reviews from the world of technology (and more!).
The article Cooler Master: presented the new HAF 700 comes from TechGameWorld.com.